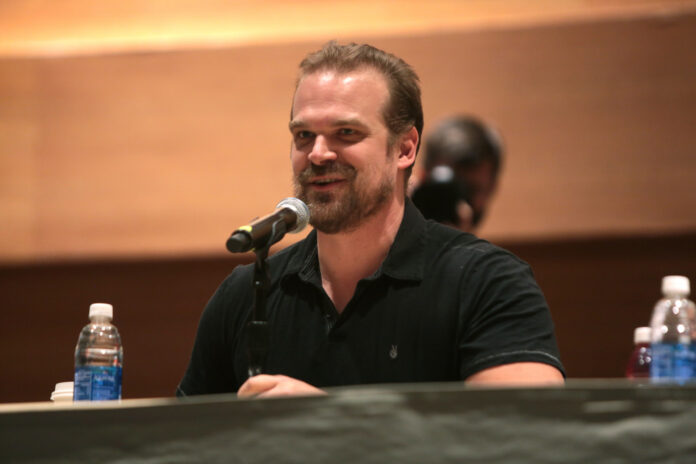 It has been announced that Guillermo del Toro will no longer be working on Hellboy but instead it will be Neil Marshall who has previous directing credits on Game of Thrones, Timeless and Westworld.
It seems like David Harbour will be replacing the very loved Ron Perlman. The reception has been mixed as Hellboy has created a cult following over the years. To many people Hellboy II: The Golden Army was better than the first, so the shock of the news that Guillermo del Toro and Ron Perlman not working on the next film has come as a surprise to most. Hellboy II has went onto receive a nomination for Best Make Up at the Academy Awards in 2009 closely losing out to The Curious Case of Benjamin Button.
Now with the lead being David Harbour and the huge fan base Stranger Things has gained in such a short time, it will likely bring a strong reboot for Hellboy.
These are some of the responses via Twitter.
"you can't make a #Hellboy movie without Ron Pearlman!"

*looks at pictures of David Harbour*

"…okay, maaaaaybe…"

— Chris Degl (@DEGL_TOONS) May 9, 2017
Why would anyone want a Hellboy 3 without Ron Perlman? Or del Toro? Who thought that idea sounded good?

— Mikki Kendall (@Karnythia) May 9, 2017
After The Hobbit, Pacific Rim 2, Hellboy 3 and Justice League Dark, I can't wait to see which movie Guillermo Del Toro will not direct next.

— James Hunt 彡☆ (@JamesHunt) May 9, 2017
Subscribe to Our Culture Mag
Join our FREE monthly newsletter.
Thank you for subscribing.
Something went wrong.