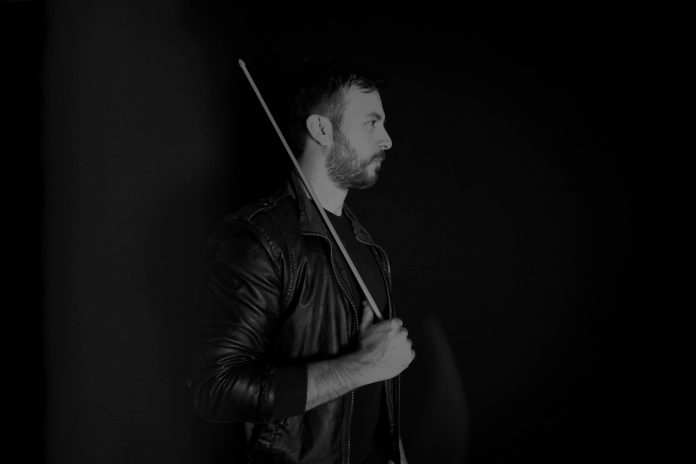 Luca D'Alberto, an Italian composer known for pieces such as Her Dreams, joined us for an interview to talk about his latest album Exile, 2019, and culture.
Hi, how are you?
Great, Modestas…so happy to be your "guest" at Our Culture Mag.
So, when did you realise you wanted to become a musician?
My first music memories lay in Abruzzo (Italy) and concern a carillon…the carillon was in the music room of my house, where my sister and my mother used to play the piano. The music room had no doors so the notes would expand throughout the floors and the stairs, invading the house. I would play the carillon every day so my mother, to prevent me from breaking it, would put it somewhere high where I would not be able to reach it, but somehow I always managed to. Maybe it was then that I realised I wanted to become a composer..create music was and still is for me like magic.
What was the first composition you remember writing?
I was 13 years old, my best friend had at his home an audio device to record music. So i started to go at my best friend's house to record my creations with a very punk microphone; the first creation I think was for electric guitar and strings, just instrumental. This is for me a beautiful memory, thanks for asking.
And, how did it Exile come about?
It took me one year, it's been a deep process and during this period the album has been obviously influenced by the events and the people that crossed my life. I imagine EXILE as the soundtrack of a film that lives in each one of us, a film about the endless relationship between Men and its feelings. I hope this album will become to the listener as a "Secret Place", where it's possible to feel free to remember without shame nor limits, a place to cherish and bring back to life our own deepest emotions.
What were the challenges of making Exile?
Having immersed myself in other artistic fields, my sources of inspiration are not music and listening, but rather images and feelings. In Exile music has two strands. On the one hand, there's a sweetness, where I wanted to express the idea of a caress not given. On the other, there is a more aggressive, powerful side, which translates into the presence of hidden blades connected to an urgent composition that I can't escape. In EXILE the idea was that of letting two armies collide: the army of sublime beauty and that of aggression; to allow those hidden blades in my music to emerge and thus create something new."
Do you have a favourite composition from Exile?
If I have to choose just one track I think I could say Like We Were
2019 is on the brink. What are your plans for 2019?
In this moment, I'm working on several important projects: films, theatre and collaborations. About "albums" in 2019 I will start to work on a new solo album and other albums where I will collaborate in duo with international artists.
Our final question, what is your definition of culture?
Be honest with himself and with the audience, don't be afraid to be a naked soul with all the strength and fragility.