In this segment, we showcase the most notable albums out each week. Here are the albums out on February 26, 2021:
---
Julien Baker, Little Oblivions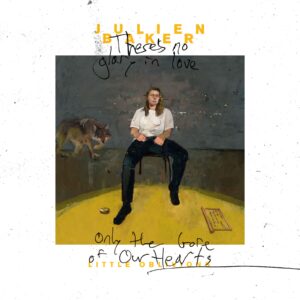 Julien Baker is back with her third studio album, Little Oblivions, out now via Matador. The follow-up to 2017's Turn Out the Lights was recorded in Baker's hometown of Memphis, Tennessee between December 2019 and January 2020 and was preceded by the singles 'Faith Healer', 'Hardline', 'Favor' (featuring her boygenius bandmates Phoebe Bridgers and Lucy Dacus), and 'Heatwave'. Calvin Lauber engineered the 12-track LP, while Craig Silvey (The National, Florence & the Machine, Arcade Fire) handled the mixing. "With Little Oblivions, it was more like going back to the place where music is the vessel that can contain my scary and uncomfortable and painful thoughts," the Tennessee songwriter told Louder Sound. "It feels nerve-wracking but also relieving to just dismantle me having thought up all this insane responsibility to be the best person as an artist. It has been pretty therapeutic, and I think it'll be meaningful to release."
---
Cloud Nothings, The Shadow I Remember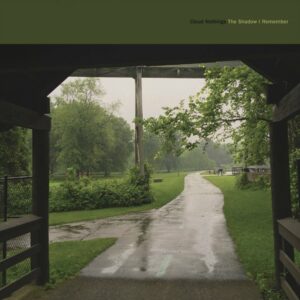 Cloud Nothings have released their ninth album, The Shadow I Remember, via Carpark. The follow-up to the band's 2020 quarantine record The Black Hole Understands finds them reuniting with producer Steve Albini, who worked on Cloud Nothings' 2012 LP Attack on Memory, at his famed Electrical Audio studio. The album includes the previously released singles 'Am I Something' and 'Nothing Without You'. "I guess it does feel more comfortable to express more than whatever the one emotion is," frontman Dylan Baldi said in an interview with Stereogum. "A lot of the old stuff is very bleak. In a way, a lot of the records feel grey to me. And this one, even the cover of the album… there is some green down there, some blue."

---
Blanck Mass, In Ferneaux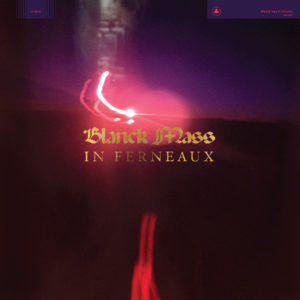 Benjamin John Power has returned with his latest album as Blanck Mass, titled In Ferneaux and released via Sacred Bones. According to a press release, the follow-up to 2019's Animated Violence Mild is comprised up of field recordings from the experimental producer's travels over the last decade and "explores pain in motion, building audio-spatial chambers of experience and memory." The LP is divided into two tracks, 'Phase I' and 'Phase II', which are described as "two long-form journeys that gather the memories of being with now-distant others through the composition of a nostalgic travelogue."
---
Smerz, Believer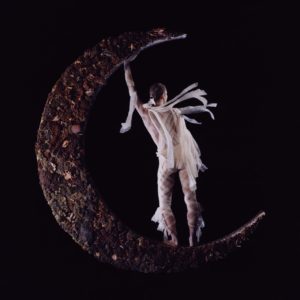 Believer is the debut studio album from Smerz, the Norwegian duo of Henriette Motzfeldt and Catharina Stoltenberg. Out now via XL, the 16-track LP follows Smerz's first two EPs, 2017's Okey and 2018's Have fun. The duo first teased the project in October of last year with a trailer for the album, featuring the single 'The favourite' and its spoken word companion, 'Rap interlude'. A second teaser followed later that month, featuring the tracks 'I don't talk about that much' and 'Hva hvis'. More recently, Smerz unveiled the album single 'Flashing' as well as the title track.
---
Sydney Sprague, maybe i will see you at the end of the world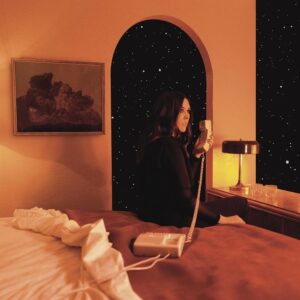 28-year-old Phoenix musician Sydney Sprague has come through with her debut album, maybe i will see you at the end of the world, via Rude Records. The album features a duet with fellow Arizona songwriter Daniel Durack ('object permanence') and was produced by Sam Rosson at Hall of Justice in Seattle, WA. "I met Sam through my friend Danielle Durack. He did her last two records, which I am obsessed with!" Sprague said in a statement. "maybe i will see you at the end of the world is my bucket list all checked off. It was my life goal to make this album at this studio with these people, and now that it's done, and in your hands/ears – I can breathe easy."
---
Karima Walker, Walking the Dreaming Body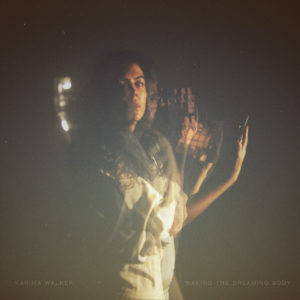 Arizona artist Karima Walker has released a new album, Walking the Dreaming Body, via Keeled Scales and Orindal Records. The follow-up to 2017's Hands In Our Names was written, performed, and engineered by Walker at her makeshift home studio in Tucson, with the exception of 'Window I', which features bass from C.J. Boyd . "I wanted these songs to stand alone as complete worlds," Karima explained in a statement. "This required a shift in my usual way of writing. I found myself trying to escape from an excess of interiority by exploring outward, by thinking about the mirroring that happens when you seek connection to others and to the world—when you try to bring the outside in. I sought to make arrangements that swell at certain moments and barely hold together at others, moving with my breath and other rhythms connecting my body to the natural world."
---
Other albums out today:
Nick Cave & Warren Ellis, Carnage [released 25/2]; King Gizzard & the Lizard Wizard, L.W.; Nervous Dater, Call in the Mess; Danny L Harle, Harlecore; Lost Horizons, In Quiet Moments; Alice Cooper, Detroit Stories; James Taylor, American Standard; Jimmy Edgar, CHEETAH BEND; Madison Beer, Life Support.