In this segment, we showcase the most notable albums out each week. Here are the albums out on June 11, 2021:
---
Sleater-Kinney, Path of Wellness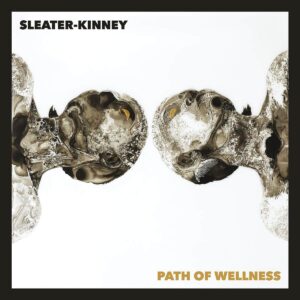 Sleater-Kinney are back with a new album. Path of Wellness marks Corin Tucker and Carrie Brownstein's first album as a duo and their first without Janet Weiss since she joined the band in 1996; the drummer left before the release of the St. Vincent-produced 2019's The Center Won't Hold, explaining that she no longer felt like "a creative equal" in the band. Out now via Mom + Pop Music, Path of Wellness is also their first self-produced Sleater-Kinney album; the duo wrote and recorded the album during quarantine and enlisted local Portland musicians to help "bring their vision to life."
---
Danny Elfman, Big Mess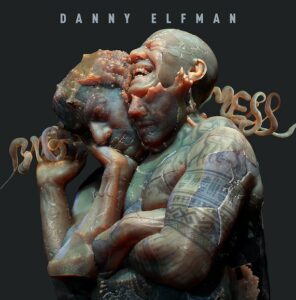 Danny Elfman has returned with his first solo studio album in 37 years. Big Mess is out now via ANTI-/Epitaph and includes the previously released singles 'True', 'Happy', 'Sorry', 'Love in the Time of Covid', and 'Kick Me'. Created during lockdown in 2020, the 18-track LP features contributions from drummer Josh Freese, bassist Stu Brooks, and guitarists Robin Finck and Nili Brosh. "Once I began writing, it was like opening a Pandora's box and I found I couldn't stop," Elfman explained. "None of it was planned. I had no idea how many songs I would write but from the start, it quickly became a 2-sided project with heavily contrasting and even conflicting tones." He added: "I knew from the start that this wasn't going to be a neat, easy-to-categorise record. It was always destined to be this crazy cacophony because that's who I am. The 'Big Mess' is me."
---
King Gizzard & the Lizard Wizard, Butterfly 3000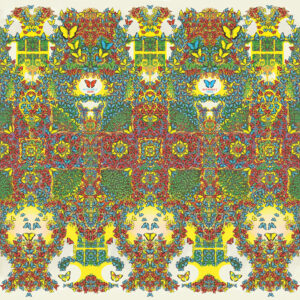 King Gizzard & the Lizard Wizard have released their latest full-length album, Butterfly 3000, via their own KGLW label. It marks the psych-rock band's third new album in less than a year following February's L.W. and their 18th studio album overall. Recorded in the band's homes during the pandemic, the album's 10 songs "all began life as arpeggiated loops composed on modular synthesisers," according to the band, who described the album as "melodic + psychedelic." The record's cover artwork is an autostereogram designed by regular collaborator Jason Galea.
---
Dean Blunt, BLACK METAL 2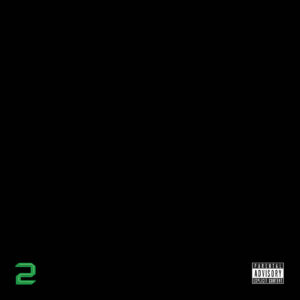 BLACK METAL 2 is the sequel to Dean Blunt's 2014 album Black Metal. The experimental artist – who is also one-half of Hype Williams, one-third of Babyfather, and has collaborated with A$AP Rocky, Mica Levi, and many others – announced the album just days ago with no promotional singles, and it's out now digitally via Rough Trade and on vinyl, with physical copies arriving on October 22. The LP's cover art appears to be a nod to Dr Dre's album 2001.
---
Migos, Culture III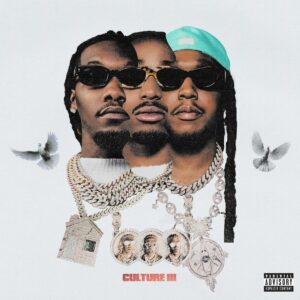 Migos have delivered the long-awaited follow-up to 2018's Culture II. The Atlanta trio's latest contains a total of 19 tracks and features collaborations with Drake, Cardi B, Justin Bieber, Polo G, Future, and NBA Youngboy, as well as posthumous guest spots from Juice WRLD and Pop Smoke. It was preceded by the singles 'Straightenin' and last year's 'I Need It', as well as 'Avalanche, which they debuted on The Tonight Show Starring Jimmy Fallon earlier this week.
---
Marina, Ancient Dreams in a Modern Land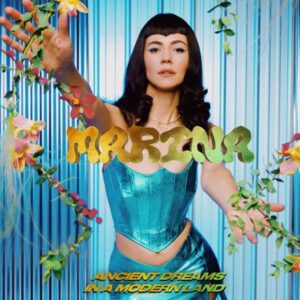 Marina has issued her fifth studio album, Ancient Dreams in a Modern Land, via Atlantic. The LP, which follows 2019's Love + Fear, was previewed with four singles, 'Man's World', 'Purge the Poison', the title track, and 'Venus Fly Trap'. Marina Diamandis – who previously performed as Marina and the Diamonds – wrote every song on the album and co-produced five of its 10 tracks. Talking about how the COVID-19 pandemic affected the themes of the album in an interview with Billboard, the Welsh singer-songwriter said: "A lot of social problems have been unveiled for exactly what they are in the pandemic, and that's definitely mirrored in some of the songs."
---
Garbage, No Gods No Masters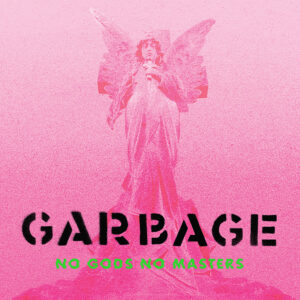 Garbage have released a new album called No Gods No Masters. The follow-up to 2016's Strange Little Birds was produced by longtime collaborator Billy Bush and was preceded by the singles 'The Men Who Rule The World', 'Wolves', and the title track. "This is our seventh record, the significant numerology of which affected the DNA of its content: the seven virtues, the seven sorrows, and the seven deadly sins," the band explained in a statement. "It was our way of trying to make sense of how fucking nuts the world is and the astounding chaos we find ourselves in. It's the record we felt that we had to make at this time."
---
Other albums out today:
Chloe Foy, Where Shall We Begin; Polo G, Hall of Fame; Islands, Islomania; Pi'erre Bourne, The Life Of Pi'erre 5; AFI, Bodies; Azure Ray, Remedy; Maroon 5, Jordi; Jim Ward, Daggers.