Charlotte Cornfield has announced a new LP titled Highs in the Minuses. The follow-up to the Canadian singer-songwriter's 2019 album The Shape of Your Name comes out October 29 via Polyvinyl and Double Double Whammy. The first cut from the album is out today alongside an accompanying video. Check out 'Headlines' and find the album's cover art and tracklist below.
"I wanted to express the joy of seeing people, of those little interactions that happen throughout the day that I missed so much in the last year and a half," Cornfield said of 'Healdines' in a statement. "When I wrote this song I was spending so much time walking alone through my neighbourhood, and I wanted the video to take place on the same streetscape but be the antidote to that solitude. To me the city is so much about the people in it. Adrienne McLaren Devenyi, the director, came up with this arc of me exchanging objects with people as I move through the neighbourhood and that just created a beautiful jumping off point for these interactions. We had so much fun making this video, and it was such a gift to see everybody."
Cornfield recorded Highs in the Minuses at Howard Bilerman's studio in Montreal with bassist Alexandra Levy (Ada Lea) and drummer Liam O'Neill (Suuns). "I feel really grateful that he was on the same page, in terms of focusing on the emotion," she said of working with Bilerman. "He didn't worry about all the little details that people can sweat about in the studio."
Revisit our Artist Spotlight Q&A with Charlotte Cornfield.
Highs in the Minuses Cover Artwork: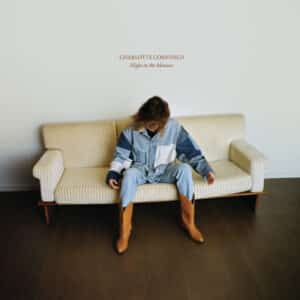 Highs in the Minuses Tracklist:
1. Skateboarding By The Lake
2. Headlines
3. Pac-Man
4. 21
5. Black Tattoo
6. Blame Myself
7. Out of the Country
8. Drunk for You
9. Partner in Crime
10. Modern Medicine
11. Destroy Me