In this segment, we showcase the most notable albums out each week. Here are the albums out on August 20, 2021:
---
Lorde, Solar Power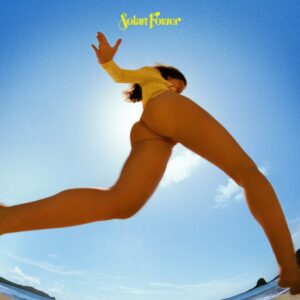 Lorde is back with her third studio album, Solar Power. The follow-up to 2017's Melodrama was co-produced by Jack Antonoff and features the previously shared title track, 'Stoned at the Nailed Salon', and 'Mood Ring'. "The album is a celebration of the natural world, an attempt at immortalizing the deep, transcendent feelings I have when I'm outdoors," Lorde explained in a statement. "In times of heartache, grief, deep love, or confusion, I look to the natural world for answers. I've learned to breathe out, and tune in. This is what came through." Phoebe Bridgers, Clairo, and Robyn provided vocals on the record, which is being released as a disc-less, "eco-conscious Music Box" designed to minimize its carbon footprint.
---
Deafheaven, Infinite Granite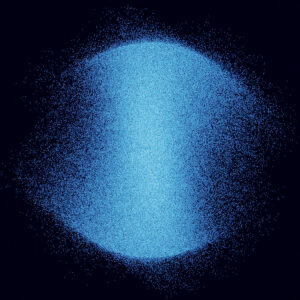 Deafheaven have returned with their latest LP, Infinite Granite, out now via Sargent House. Following 2018's Ordinary Corrupt Human Love, the band's fifth album was produced by Justin Meldal-Johnsen and includes the singles 'Great Mass of Color', 'The Gnashing', and 'In Blur'. George Clarke's black metal howls are largely absent on the record, while guitarists Kerry McCoy and Shiv Mehra bring in more synth textures than on previous records. "I think that for us, the only thing that's really paramount is that we can continue to be inspired and continue to write music that's inspired," McCoy said in a recent Apple Music 1 interview.
---
Orla Gartland, Woman on the Internet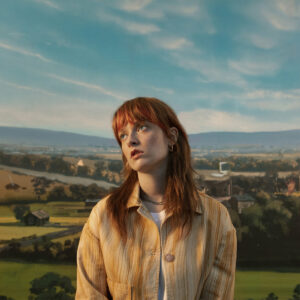 Dublin-born singer-songwriter Orla Gartland has put out her debut full-length album, Woman on the Internet. Following a string of singles and EPs, the album was written during the first lockdown of 2020 at Gartland's studio in Acton and recorded in October at Devon's Middle Farm Studios. "The narrative of a lot of the songs, it jumps between songs I'm singing about someone else and songs I'm singing to myself," Gartland explained in our Artist Spotlight interview. "There's a lot of that self-awareness and self-reflection. In my head, the woman on the internet, she's no one in particular, but she's almost this like Wizard of Oz, a faceless, nameless figure who has all the answers, and is much more exciting for the fact that you have no real access to her."
---
Sturgill Simpson, The Ballad of Dood and Juanita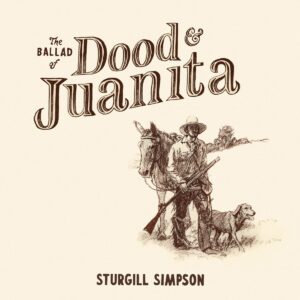 Sturgill Simpson has released a new concept record called The Ballad of Dood and Juanita. Out now digitally, with vinyl to follow on December 3, it marks the singer-songwriter's third album in twelve months following last year's Cuttin' Grass albums. Simpson wrote and recorded the new album, which he calls "a simple tale of either redemption or revenge," in less than a week. "I just wanted to write a story—not a collection of songs that tell a story, but an actual story, front to back," Simpson stated in press materials, further describing the album as a "rollercoaster ride through all the styles of traditional country and bluegrass and mountain music that I love, including gospel and a cappella."
---
Morly, 'Til I Start Speaking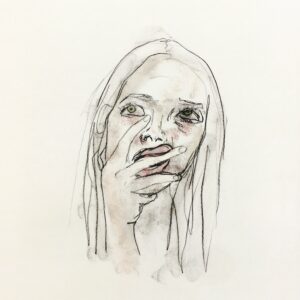 Morly, the alias of singer-songwriter Katy Morley, has issued her full-length debut, 'Til I Start Speaking, via Cascine and Sweet Entertainment. Following a series of EPs — 2015's In Defense of My Muse, 2016's Something More Holy, and 2017's Sleeping In My Own Bed, the new record includes the advance tracks 'Dance to You', 'Wasted', and 'Eliogy'. The album came together during stints in Minneapolis, Los Angeles, and London as the artist found herself falling in love with someone across the Atlantic. Working with regular collaborator Christopher Stracey, Morly describes her process as a "subconscious exorcism": "It's in my own silence that the world really comes alive, and I see the deep connections."
---
Bnny, Everything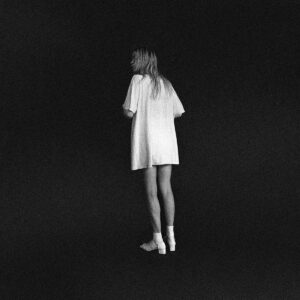 Bnny, the Chicago-based band led by singer Jess Viscius alongside her twin sister Alexa Viscius, have unveiled their debut LP, titled Everything (via Fire Talk). Written over a period of several years as Jess processed the death of her partner, the album was recorded at Chicago's Jamdek Studios and "various bedroom closets" with producer Jason Balla of Dehd, while Collin Dupuis handled the mixing. Viscius originally considered releasing only the songs she wrote following her partner's passing, but, she explains, "that would only tell half of my truth. It seems more honest to include all of it, which is why I decided to call the album Everything. Because these songs, these memories, are everything I've got."
---
Wolves in the Throne Room, Primordial Arcana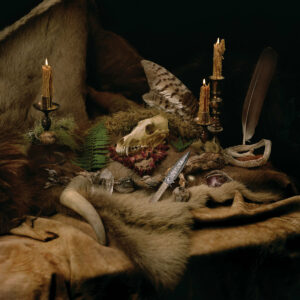 American black metal act Wolves in the Throne Room have dropped their latest album, Primordial Arcana, via Relapse. Featuring the previously released singles 'Mountain Magick', 'Spirit of Lightning', and 'Primal Chasm (Gift of Fire)', the LP marks the band's first completely self-contained effort; performed, composed, and recorded in its entirety by brothers Aaron and Nathan Weaver alongside guitarist Kody Keyworth, with production and mixing done at their own Owl Lodge Studios in the woods of Washington state.
---
Other albums out today:
Pile, Songs Known Together, Alone; The Joy Formidable, Into the Blue; Alien Boy, Don't Know What I Am; Villagers, Fever Dreams; Tropical Fuck Storm, Deep States; Martha Wainwright, Love Will Be Reborn; Kool and the Gang; Perfect Union; Trippe Red, Trip at Knight; Palmistry, wyrdo.