In this segment, we showcase the most notable albums out each week. Here are the albums out on August 27, 2021:
---
Halsey, If I Can't Have Love, I Want Power
Halsey is back with a new album, If I Can't Have Love, I Want Power, out now via Capitol. The record was produced by Nine Inch Nails' Trent Reznor and Atticus Ross and includes  contributions from Dave Grohl, Lindsey Buckingham, The Bug's Kevin Martin, Pino Palladino, TV On The Radio's Dave Sitek, and more. "This album is a concept album about the joys and horrors of pregnancy and childbirth," Halsey wrote on Instagram. "It was very important to me that the cover art conveyed the sentiment of my journey over the past few months. The dichotomy of the Madonna and the Whore. The idea that me as a sexual being and my body as a vessel and gift to my child are two concepts that can co-exist peacefully and powerfully. My body has belonged to the world in many different ways the past few years, and this image is my means of reclaiming my autonomy and establishing my pride and strength as a life force for my human being."
---
CHVRCHES, Screen Violence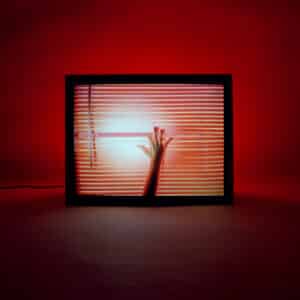 CHVRCHES have returned with their latest LP, Screen Violence, released today via EMI in the UK and Glassnote in the US. The follow-up to 2018's Love Is Dead includes the previously released singles 'He Said She Said', 'Good Girls', and the Robert Smith collaboration 'How Not To Drown'. According to press materials, the title of the album was originally conceived as a name for the band, and the idea to revive the term came during the COVID-19 pandemic. "I think for me it was helpful to go into the process with the idea that I could write something escapist almost," Lauren Mayberry explained. "That felt freeing initially, to have concepts and stories to weave your own feelings and experiences through but in the end, all the lyrics were definitely still personal."
---
Turnstile, GLOW ON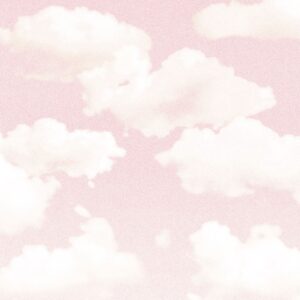 Turnstile have dropped their new album, GLOW ON, via Roadrunner. The hardcore band's latest follows the 2018 LP Time & Space and was recorded with producer Mike Elizondo (whose co-writing credits include 50 Cent's 'In Da Club', Eminem's 'Just Lose It', and Mary J Blige's 'Family Affair') and co-produced by frontman Brendan Yates. The 15-track record features the previously released songs 'HOLIDAY', 'MYSTERY', 'NO SURPRISE', and 'T.L.C. (Turnstile Love Connection)', which comprised the TURNSTILE LOVE CONNECTION EP, as well as the singles 'FLY AGAIN', 'BLACKOUT', and the Blood Orange collaboration 'ALIEN LOVE CALL'.
---
Indigo De Souza, Any Shape You Take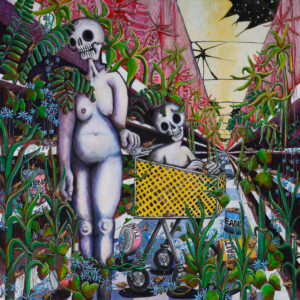 Indigo De Souza has released her sophomore effort, Any Shape You Take, through Saddle Creek. The follow-up to the North Carolina singer-songwriter's 2018 debut I Love My Mom (which was recently reissued by Saddle Creek) was co-produced alongside Brad Cook (Bon Iver, Waxahatchee) and recorded at Betty's, the Chapel Hill studio of Sylvan Esso. "I wanted this album to give a feeling of shifting with and embracing change," De Souza explained in press materials. "These songs came from a turbulent time when I was coming to self-love through many existential crises and shifts in perspective." Any Shape You Take was preceded by the advance singles 'Kill Me', 'Hold U', and 'Real Pain'.
---
Madi Diaz, History of a Feeling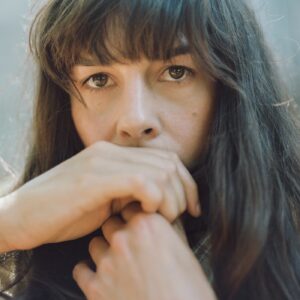 Madi Diaz has issued a new album, History of a Feeling, via ANTI-. The record was co-produced alongside Andrew Sarlo (Big Thief, Bon Iver) and features the early singles 'Man in Me', 'New Person, Old Place', 'Nervous', 'Woman in My Heart', and 'Resentment'. "The bulk of this music came from dealing with a kind of tsunami clash of compassion, both for my former partner while she was discovering a deeper part of her gender identity long hidden, and my own raw heartache over having lost the partner I knew," Diaz said in a statement. "I felt so torn through the middle because half of me wanted to hold this person through such a major life event, one that is so beautiful and hard, and the other half felt lost—like I had lost myself in someone else's story."
---
Big Red Machine, How Long Do You Think It's Gonna Last?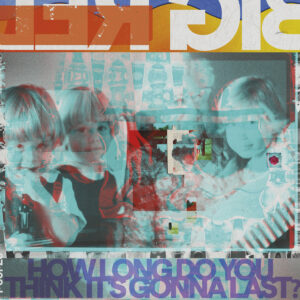 Big Red Machine, the project of The National's Aaron Dessner and Bon Iver's Justin Vernon, have followed up their 2018 self-titled debut with How Long Do You Think It's Gonna Last?, out now via Jagjaguwar/37d03d. The new album features collaborations with Taylor Swift (who collaborated with both Dessner and Vernon on her two latest albums), Anaïs Mitchell, Fleet Foxes' Robin Pecknold, Sharon Van Etten, Ilsey, Naaem, Lisa Hannigan, My Brightest Diamond, La Force, Ben Howard, and This Is The Kit. The tracks 'Latter Days', 'Renegade', 'Mimi', 'The Ghost of Cincinnati', and 'Phoenix' preceded the record.
---
allie, Maybe Next Time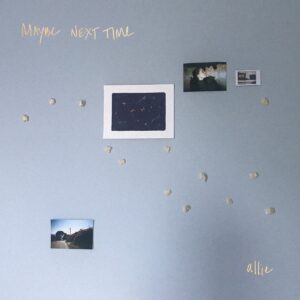 Maybe Next Time is the debut full-length album by allie, the mononymous creative moniker of Nashville-based singer-songwriter Allie Cuva (they/them). Out now via Other People Records, the 16-song LP follows allie's 2020 EP Junior Coder's Experiment and features the advance tracks 'ghosts', 'listless', 'ETYG', and 'quinn'. The record documents the end of a romantic relationship between two people; as Cuva explained in press materials, "the intensity of the symptoms of gender dysphoria, just feeling so in conflict with my body, my pronouns, how I presented to the world, it all felt really inauthentic and it was troubling because I didn't know how to move forward. It's a breakup record about people who didn't want to break up. We're still really close, she's so supportive, and I tried to be mindful of that and honor the relationship with the record."
---
Chubby and the Gang, The Mutt's Nuts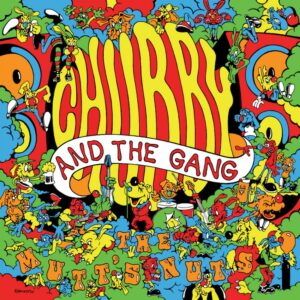 Chubby and the Gang have released their sophomore full-length, The Mutt's Nuts. Following 2020's Speed Kills, the London band's first LP for Partisan was produced by Fucked Up's Jonah Falco and includes the previously unveiled songs 'I Hate the Radio', 'Coming Up Tough', 'Lightning Don't Strike Twice', and 'Life's Lemons'. The album tackles political issues such as worker's rights, inequality, police brutality, government failure, and gentrification, while its musical influences range from artists like Hank Williams and The Bobby Fuller Four to Brooklyn-based 50s girl groups and British blue-eyed soul.
---
Other albums out today:
Water From Your Eyes, Structure; Steve Gunn, Other You; Nite Jewel, No Sun; Dianne Warren, The Cave Sessions, Vol. 1; Belly, See You Next Wednesday; Yann Tiersen, Kerber; The Bug, Fire; Fotocrime, Heart of Crime, GOAT, Headsoup; Men I Trust, Untourable Album.