In this segment, we showcase the most notable albums out each week. Here are the albums out on June 24, 2022:
---
Soccer Mommy, Sometimes, Forever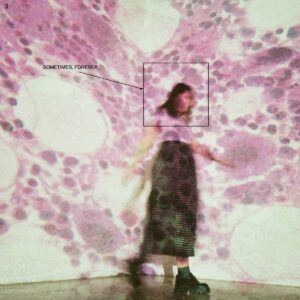 Soccer Mommy has returned with a new album, Sometimes, Forever, which was produced by Daniel Lopatin (aka Oneohtrix Point Never). Out now via Loma Vista, the follow-up to 2020's color theory was previewed with the singles 'Bones', 'Shotgun', and 'Unholy Affliction'. "It's about accepting that everything in life comes in waves," Sophie Allison said of the LP in an interview with Rolling Stone. "Nothing is really permanent. But, at the same time, so many things are forever. For me, that's always been something that's hard to grasp, because I'm a very concrete thinker." She went on: "That's why I wanted to make [Sometimes, Forever] the title. But the album is not really thematic like Color Theory. There's a lot of opposites pulling at each other, conflicting thoughts and feelings, even on specific songs. It's the way my life goes."
---
MUNA, MUNA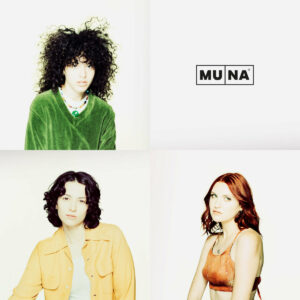 MUNA's self-titled album is out now via Phoebe Bridgers' label Saddest Factory Records. Following 2019's Saves the World, the indie pop group's third album includes the previously released singles 'Silk Chiffon', 'Anything But Me', 'Kind of Girl', and 'Home By Now'. "What ultimately keeps us together is knowing that someone's going to hear each one of these songs and use it to make a change they need in their life," guitarist Josette Maskin said of the record in a statement. "That people are going to feel a kind of catharsis, even if it's a catharsis that I might never have known myself, because I'm fucked up."
---
Zola Jesus, Arkhon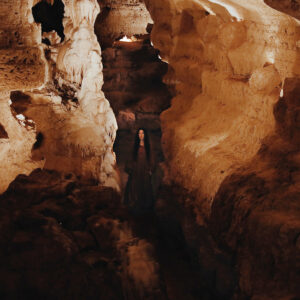 Zola Jesus has released her sixth studio album, Arkhon, via Sacred Bones. Its title means "power" or "ruler" in Ancient Greek, and also has relevance in Gnosticism. Preceded by the singles 'Lost', 'Desire', and 'The Fall', the follow-up to 2017's Okovi finds Nika Roza Danilova collaborating with producer Randall Dunn and percussionist Matt Chamberlain. "When I look back at my work, I see there's a theme where I fixate on my fear of the unknown," she explained in press materials. "That really came into fruition for this record, because I had to let go of so much control. I had to surrender to whatever the outcome would be. That used to be really hard for me, and now I had no other choice."
---
Regina Spektor, Home, before and after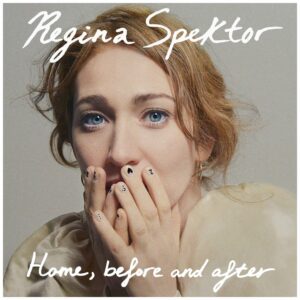 Regina Spektor is back with a new album, Home, before and after, out now via Warner Records. The 10-track LP, which follows 2016's Remember Us To Life, was recorded in upstate New York with producer John Congleton. Discussing the album title in an interview with Consequence of Sound, Spektor explained: "I tend to have the title way before I have the record, or even know what songs are going to be on the record. I started to think about what home was to me in general, and the idea of immigration — and then COVID happened, and then homes sort of became this whole other layer, where like for some people homes were sanctuaries and for other people homes were their prisons." Home, before and after includes the promotional singles 'Loveology', 'Becoming All Alone', and 'Up the Mountain'.
---
Joan Shelley, The Spur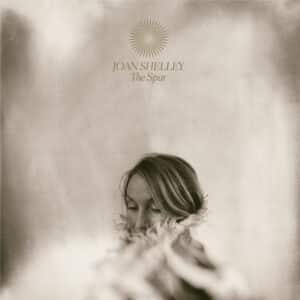 Joan Shelley has issued her first album in three years, following up 2019's Like the River Loves the Sea with The Spur. Out now via No Quarter Records, the 12-track effort was produced by James Elkington and features collaborations with Bill Callahan, Meg Baird, and the British novelist Max Porter, as well as Nathan Salsburg, whom Shelley married in June of 2021. The songs on the record were written between the fall of 2019 and the fall of 2020; at the time of recording, Shelley was seven months pregnant with her first child. "The Spur is the result of a period of opposite extremes: of intellectual hyper-connection and physical isolation," Shelley explained in a press release. "This album will forever be fused with the memory of our marriage, the birth of our child, and the intense joy despite the darkness."
---
Katie Alice Greer, Barbarism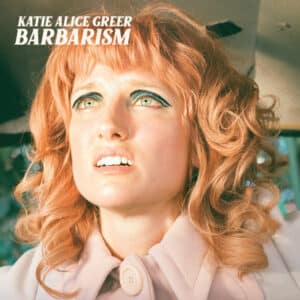 Katie Alice Greer, formerly the lead singer of Priests, has put out her debut solo album via FourFour Records. Following three EPs – Freaky 57, 3 Colors, and No One Else on Earth – Barbarism was written, performed, produced, and mixed entirely by Greer. Ahead of its release, she shared the tracks 'Captivated', 'FITS/My Love Can't Be', 'Dreamt I Talk To Horses', and 'Flag Wave Pt. 2'. "It was a very exploratory process for me because this is the first time in so long that I've been decoupled from the responsibility of being sort of a spokesperson for a group," Greer told NPR. "That often informed a lot of my songwriting sensibilities in the past. This album was stretching out a little bit and making space for that, really giving myself permission to say: this is how I'm feeling these days, when it's just me."
---
Martin Courtney, Magic Sign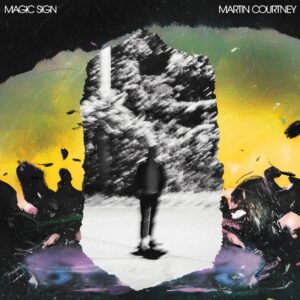 Real Estate frontman Martin Courtney has released Magic Sign, his first solo album since 2015's Many Moons, via Domino. The LP was recorded, mixed, and co-produced by Rob Schnapf at Mant Sounds in Los Angeles and features contributions from Matt Barrick, Oliver Hill, Kacey Johansing, and Tim Ramsey. Ahead of its release, Courtney unveiled the tracks 'Sailboat' and 'Corncob'. When he was a teenager, Courtney explained in press materials, he would get into a car with friends, "thoroughly confused," and "look for familiar green signs with arrows pointing to towns we'd heard of. We'd call them 'magic signs'."
---
Alexisonfire, Otherness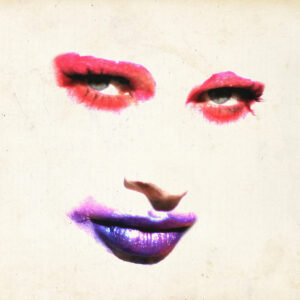 Otherness is Alexisonfire's first new album in almost 13 years. The Canadian post-hardcore group's latest follows 2009's Old Crows/Young Cardinals and was self-produced in about a week. "A continuous thread through the fabric of Alexisonfire is the state of otherness," the band stated in press materials. "Otherness drew us all to spaces where a band like this could be formed. We attract the type of individuals that have all felt the sensation of being strange or unique. Perceived or otherwise, otherness has followed us through childhood, adolescence, and into our adult lives. It drives our tastes and proclivities. It bonds us with ourselves and others. And make no mistake, even at our most domestic and mundane moments, we are true outliers."
---
Other albums out today:
Automatic, Excess; Hollie Cook, Happy Hour; Young Guv, GUV IV; Goose, Dripfield; Porcupine Tree, Closure / Continuation; CANDY, Heaven Is Here; Giveon, Give or Take; Motherhood, Winded; Tim Heidecker, High School; Lupe Fiasco, Drill Music in Zion; Short Fictions, Every Moment of Every Day; Caamp, Lavender Days; Petrol Girls, Baby; Juicy J & Pi'erre Bourne, Space Age Pimpin'; Jack Johnson, Meet the Moonlight; Sessa, Estrela Acesa; Giuseppe Ielasi, The Prospect; Conan Gray, Superache; JB Dunckel, Carbon; Mikey Erg, LOVE AT LEEDS; Hatis Noit, Aura; James Vincent McMorrow, The Less I Knew; Félicia Atkinson, Image Langage; Dilettante, Dilettante; Francie Moon, What Are We Really Even Doing?; Wordcolour, The trees were buzzing, and the grass.