In this segment, we showcase the most notable albums out each week. Here are the albums out on August 12, 2022:
---
Megan Thee Stallion, Traumazine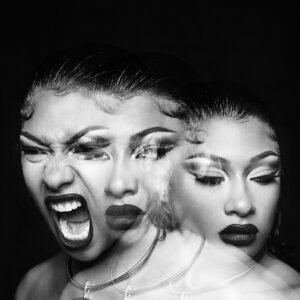 Megan Thee Stallion is back with her second studio album, Traumazine, out today. Recorded at Criteria Studios in North Miami, the Houston rapper's follow-up to 2020's Good News and last year's Something for Thee Hotties mixtape features the previously released singles 'Plan B', 'Sweetest Pie' (with Dua Lipa), and 'Pressurelicious' (with Future), as well as guest spots from Key Glock, Rico Nasty, Latto, Pooh Shiesty, and Jhené Aiko. Speaking to Rolling Stone about the new album, Megan said: "I want to take you through so many different emotions. At first you was twerking, now you might be crying."
---
Hudson Mohawke, Cry Sugar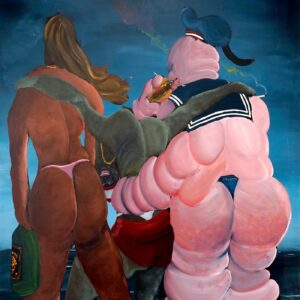 Hudson Mohawke has returned with his third studio album, Cry Sugar. It follows his 2015 LP Lantern, 2016's Ded Sec – Watch Dogs 2 (Original Game Soundtrack), and a series of archival releases he put out in 2020. The Scottish DJ and producer's latest was informed soundtracks by apocalyptic soundtracks from by everyone from the late Vangelis to the '90s work of John Williams and features the early tracks 'Bicstan', 'Stump', and 'Dance Forever', as well as 'Cry Sugar (Megamix)'. Wayne horse Willehad Eilers made the cover artwork. Read our review of the album.
---
Panda Bear & Sonic Boom, Reset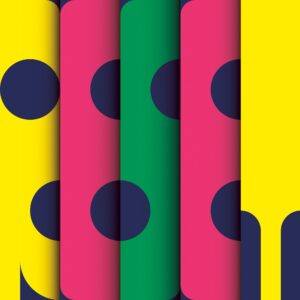 Panda Bear and Sonic Boom's collaborative effort, Reset, has arrived via Domino. In addition to co-producing 2015's Panda Bear Meets the Grim Reaper, Sonic Boom – whose real name is Peter Kember – mixed and mastered Panda Bear's 2011 album Tomboy. Six years ago, Kember moved from England to Portugal, at least in part so the pair could continue working closely together. Reset draws inspiration from Kember's collection of records from the '50s and '60s; Kember found himself fixating on the intros of songs, and began sampling and looping them. "It was deep dreaming, really," he told Pitchfork. "If you heard the original loop with just the vocal, it had most of the powers already. Right from the start, you could tell that something was happening."
---
Sylvan Esso, No Rules Sandy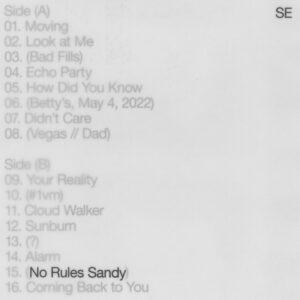 The duo of Nick Sanborn and Amelia Meath have put out their latest album, No Rules Sandy. The follow-up to Sylvan Esso's 2020 LP Free Love is out now via Loma Vista and includes the previously released single 'Didn't Care'. In a press statement, Meath said the record "feels like who we actually are. It just feels like us. We're not trying to fit into the mold, just happily being our freak selves." Sanborn added, "Our whole career up until now, I feel like everything's been really considered, and we've maybe overthought a lot of the music. I think that might be the ultimate effect of like the last record and the pandemic — feeling like, fuck that, I know what I want. And it's now, or never. So let's get out there and do it."
---
Danger Mouse & Black Thought, Cheat Codes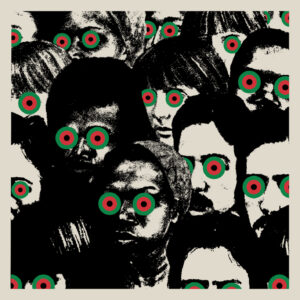 Danger Mouse and Black Thought have dropped their new collaborative album, Cheat Codes, via BMG. Preceded by the singles 'No Gold Teeth', 'Aquamarine', and 'Strangers', the 12-track LP features guest appearances from A$AP Rocky, Run the Jewels, MF DOOM, Michael Kiwanuka, Kid Sister, Joey Bada$$, Russ, Raekwon, Conway the Machine, and more. It marks Danger Mouse's first full-length hip-hop outing since Danger Doom, his 2005 collaboration with the late MF Doom. As for Black Thought, it follows his solo trilogy Streams of Thought.
---
Rat Tally, In My Car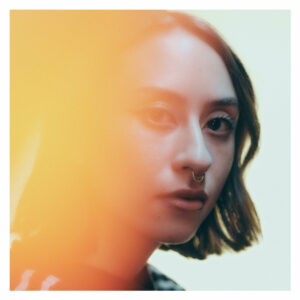 Rat Tally, the moniker of Chicago singer-songwriter Addy Harris, has released her debut LP, In My Car. Following her self-released 2019 EP When You Wake Up, the album features guest appearances from Jay Som and Madeline Kenney and was previewed with the singles 'Spinning Wheel', 'Longshot', and 'Prettier'. Before that, Harris shared the song 'Shrug' to mark her signing to 6131 Records, the label known launching artists such as Julien Baker, Touché Amoré, and more.
---
Claude, a lot's gonna change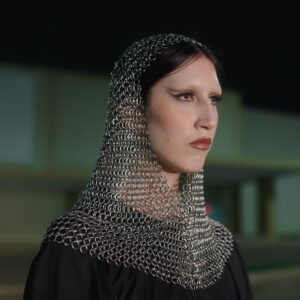 Claudia Ferme, who records as Claude, has issued her debut album, a lot's gonna change, via American Dreams Records. Produced with Michael Mac, the follow-up to the singer-songwriter's 2021 EP Enactor includes the advance tracks 'roses' and 'twenty something'. In a statement, Ferme described the record as "a snapshot of my early-to-mid twenties — formative, sometimes confusing years." Of her songwriting approach, she added: "Pop can encompass a lot, and I like that: song structures that are even and catchy; even if the songs aren't fast-paced, stuff sticks in your mind."
---
Boris, Heavy Rocks (2022)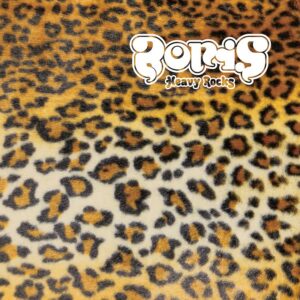 Boris have released the third album in their Heavy Rocks series and their second project of 2022, following January's W. Out now on Relapse Records, Heavy Rocks (2022) includes the previously unveiled songs 'My name is blank', 'She Is Burning', and 'Question 1'. In a statement accompanying the album's announcement, the band wrote: "The world has changed over the last two years. Everyone's thinking is simpler and pragmatic. Now, it is easier for everyone to grasp what is important to each of us.We leave it to the future and pass it on. The soul of rock music is constantly evolving. A soul that transcends words and meaning to reach you – instinct, intuition, and fangs."
---
Kiwi Jr., Chopper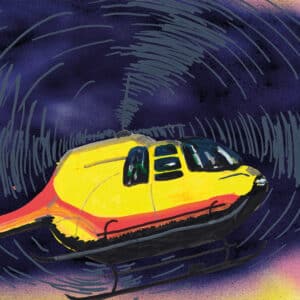 Kiwi Jr.'s third album, Chopper, has come out today via Sub Pop. The follow-up to 2021's Cooler Returns was recorded at the band's Toronto base, with Dan Boeckner handling the production. The record includes the previously shared tracks 'The Extra Sees The Film', 'Unspeakable Things', and 'Night Vision'. In a statement about 'Night Vision', singer/guitarist Jeremy Gaudet said that "the idea of it existing as a Kiwi Jr. song inspired us and set the tone for the record. A lot of the images in the lyrics are of teenagers driving around, trying to make plans, sharing the aux, putting their parents' car in the ditch, etc. But the idea at the center of the song is that of working up the nerve to make a big decision. Like a boxer getting pumped up before a fight."
---
Elaine Howley, The Distance Between Heart and Mouth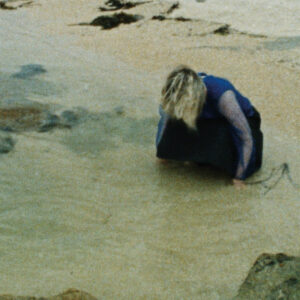 The Distance Between Heart and Mouth is the debut solo album by Cork-based musician Elaine Howley, known for her work with Crevice, Howlbux, and The Altered Hours. A collection of lo-fi pop tracks recorded on a 4-track cassette machine throughout 2019 and 2020, the LP was previewed with the singles 'Silent Talk' and 'To the Test'. "I was thinking a lot about the themes of silencing and communication," Howley explained in a statement. "My voice and a lot of my feelings were buried and I wanted to push that out using music. That is the intention of this album – trying to be brave enough to share and to open up; along with the internal and external barriers that exist when it comes to doing that."
---
Other albums out today:
The Game, Drillmatic: Heart vs. Mind; Faye, You're Better; Tomu DJ, Half Moon Bay; OSEES, A Foul Form; Erasure, Day-Glo (Based on a True Story); Pale Waves, Unwanted; Goo Goo Dolls, Chaos In Bloom; Doll Spirit Vessel, What Stays; Kasabian, The Alchemist's Euphoria; Destroy Lonely, No Stylist; Tony Molina, In the Fade; Kamikaze Palm Tree, Mint Chip; Norma Jean, Deathrattle Sing For Me; Max Tundra, Remixtape; WAAX, At Least I'm Free; Sunfear, Octopus.