In this segment, we showcase the most notable albums out each week. Here are the albums out on January 13, 2023:
---
Belle and Sebastian, Late Developers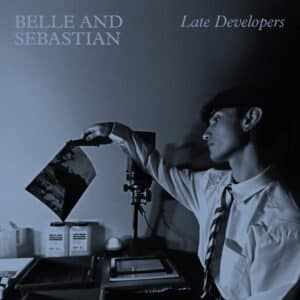 Belle and Sebastian have released their new album, Late Developers, via Matador. Announced earlier this week, the album was recorded in the same sessions as the band's last album, 2022's A Bit of Previous, and was previewed with the single 'I Don't Know What You See In Me'. Rather than "a collection of lesser-than songs that weren't good enough to go on the 'real' record," Jeff Rosenstock writes in the album's bio, Late Developers is "an embrace of the freedom that comes with a jumbo-sized canvas; skilled students left unsupervised to paint whatever picture they feel like."
---
Margo Price, Strays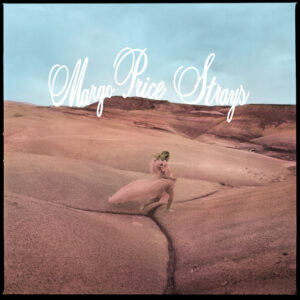 Margo Price has returned with a new album, Strays, which follows 2020's That's How Rumors Get Started. Featuring additional vocals from Sharon Van Etten, Mike Campbell, and Lucius, the LP was produced by Price and Jonathan Wilson and was primarily recorded in the summer of 2021 at Fivestar Studio in California's Topanga Canyon. "I feel this urgency to keep moving, keep creating," Price said in press materials. "You get stuck in the same patterns of thinking, the same loops of addiction. But there comes a point where you just have to say, 'I'm going to be here, I'm going to enjoy it, and I'm not going to put so much stock into checking the boxes for everyone else.' I feel more mature in the way that I write now, I'm on more than just a search for large crowds and accolades. I'm trying to find what my soul needs."
---
Billy Nomates, CACTI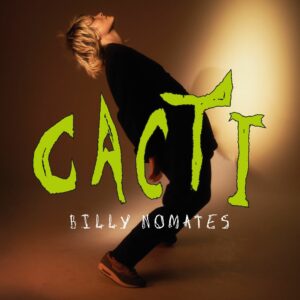 Billy Nomates, the project of Bristol-based songwriter, producer, and multi-instrumentalist Tor Maries, has followed up her 2020 debut with a new album, CACTI, out now via Invada Records. "Writing CACTI took just over a year," Maries explained in a press statement. "I wrote very intensely and then none at all. (This seems to be the way I work best). I picked up old drum machines, mapped out things in my kitchen with the same small micro keyboard I always use and then raided the cupboards and rooms at Invada Studios, to play and experiment with old synths, an upright piano, this weird organ thing. I hope everyone finds their own narrative in CACTI. I think it's about surviving it all."
---
Rozi Plain, Prize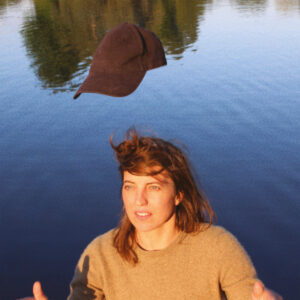 Rozi Plain has issued a new album called Prize, following her 2019 record What a Boost. Out now via Memphis Industries, the songwriter's fifth LP was preceded by the singles 'Agreeing for Two' (which features Alabaster dePlume on saxophone and backing vocals from This Is The Kit's Kate Stables), 'Prove Your Good', 'Help', and 'Painted the Room'. Rozi co-produced the album with Jamie Whitby Coles, who also plays drums throughout Prize. Recording took place everywhere from the Isle of Eigg to a seaside village in French Basque Country as well as the band's homes in London, Bristol, and Glasgow.
---
WILDES, Other Words Fail Me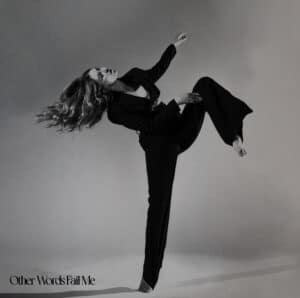 Other Words Fail Me is the debut full-length from London-based musician Ella Walker, who records as WILDES. The album was produced by St Francis Hotel, aka Declan Gaffney, who is known for his work with Little Simz, Greentea Peng, and Micahel Kiwanuka, and also features the Flaming Lips on the closer 'True Love'. Discussing its title, Walker explained: "It was a name I'd had for quite a while in my head, but the album really grew into the name – it became a lot more symbolic than I ever intended, as writing this album was the only way I could safely and honestly talk about what was going on at the time. I quite literally didn't have any other words to describe it other than the lyrics in these songs."
---
MOLLY, Picturesque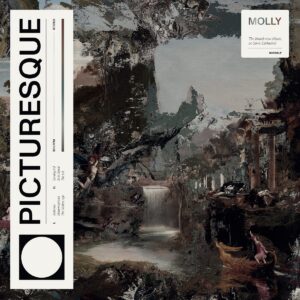 MOLLY have followed up 2019's All That Ever Could Have Been with their sophomore album, Picturesque, out now via Sonic Cathedral. The Austrian shoegaze duo previewed the LP with the singles 'The Golden Age' and 'Ballerina'. "'More is more' was definitely the credo when making this record," singer/guitarist Lars Andersson said in a statement. "A big inspiration were bands like Pond and the way they manage to fill their songs up with stuff to the absolute maximum. While I definitely tried to give the listener some room to breathe at certain points and while, in good old post-rock fashion, it still builds up and breaks down, it relies much more on simple melody and harmony as opposed to noisy experimentation to transport feeling."
---
Obituary, Dying of Everything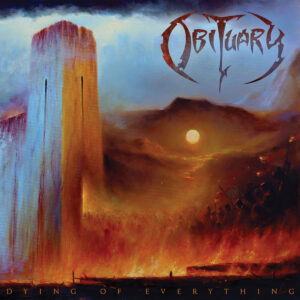 Florida death metal legends Obituary are back with their first new album in six years. Out now via Relapse, Dying of Everything is the follow-up to the band's 2017 self-titled record, and it includes the previously shared tracks 'The Wrong Time' and the title cut. "We did not hit record until we were 100 percent ready," drummer Donald Tardy recalled in an interview with Stereogum. "With the songs, performances, instruments, mic placements, inputs, how hot are we hitting things, the arrangements. We were very prepared before we hit record on this album."
---
 James Yorkston, Nina Persson, and the Second Hand Orchestra, The Great White Sea Eagle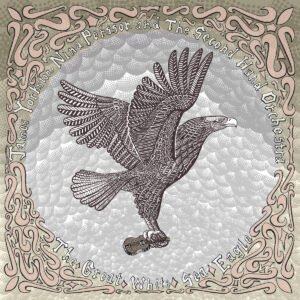 James Yorkston, Nina Persson, and the Second Hand Orchestra have shared a new album titled The Great White Sea Eagle (via Domino). It follows a similar methodology as James Yorkston and The Second Hand Orchestra's previous record, 2021's The Wide, Wide River. "Everyone who was playing in the Second Hand Orchestra, in their own way they are all unique and colourful players," Yorkston said of the process in a press release. "There was no-one there who didn't know what to do. I would bring them the songs, we would start one – I would play it, and second time round people would start singing and playing, and by the time we had done it three or four times we would hit record and we would be ready to go."
---
Other albums out today:
Poolblood, mole; BabyTron, Bin Reaper 3: New Testament; Liela Moss,
Internal Working Model; The Subways, Uncertain Joys; Circa Waves, Never Going Under; Gaz Coombes, Turn the Car Around; Velvet Negroni, Bulli; Daniel Pioro, Saint Boy; Polar, Everywhere, Everything; Tujiko Noriko, Cr​é​puscule I & II; Oliver Coates, Aftersun (Original Motion Picture Soundtrack).