In this segment, we showcase the most notable albums out each week. Here are the albums out on March 3, 2023:
---
Xiu Xiu, Ignore Grief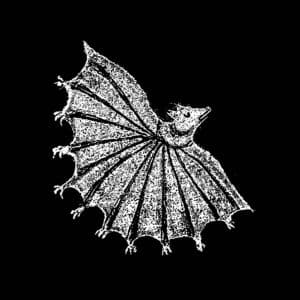 Xiu Xiu have released their new LP, Ignore Grief, via Polyvinyl. Described as a "record of halves," the album was previewed with the singles 'Maybae Baeby' and 'Pahrump'. "At one point we'd thought it'd be a fully modern classical record. At another, we thought it'd be a techno record," the band's Jamie Stewart said in an interview with Our Culture. "Eventually, we thought it should be post-industrial, since our vocabulary there was a little wider. We had ten modern classical songs and picked the ones that worked best. We took all the backbeats from the techno songs, and those became the industrial songs. Because we had those two halves and Angela wanted to sing, we figured it'd be a codified approach: two different approaches, two different signers, two different genres."
---
slowthai, UGLY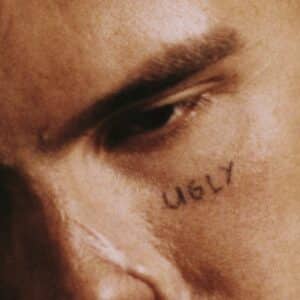 slowthai is back with his third album, UGLY. Out now via Method Records, the follow-up to 2021's TYRON was preceded by the singles 'Selfish' and 'Feel Good'. Dan Carey produced the record, which features contributions from Ethan P. Flynn, Fontaines D.C., Jockstrap's Taylor Skye, beabadoobee guitarist Jacob Bugden, and drummer Liam Toon. "The first album was the sound of where I'm from and everything I thought I knew," slowthai said in a press release. "The second album is what was relevant to me at that moment in time, the present. And this album is completely me — about how I feel and what I want to be… it's everything I've been leading up to." Read our review of UGLY.
---
Kali Uchis, Red Moon in Venus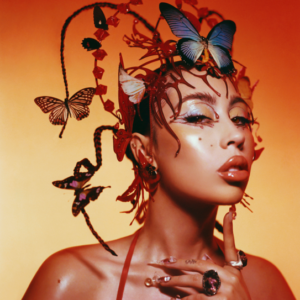 Kali Uchis has returned with Red Moon in Venus. Following her Spanish-language album Sin Miedo (del Amor y Otro Demonios) ∞, the new LP includes the singles 'Moonlight' and 'I Wish You Roses'. In a statement, Uchis said: "Love is the message. Red Moon in Venus is a timeless, burning expression of desire, heartbreak, faith, and honesty, reflecting the divine femininity of the moon and Venus. The moon and Venus work together to make key aspects of love and domestic life work well. This body of work represents all levels of love—releasing people with love, drawing love into your life and self-love. It's believed by many astrologers that the blood moon can send your emotions into a spin, and that's what I felt represented this body of work best."
---
Kate NV, WOW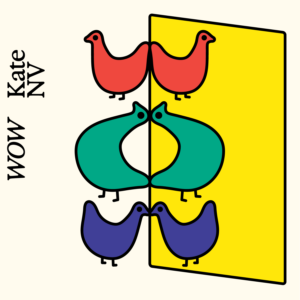 WOW is the latest collection from Ekaterina Shilonosova, the Russian artist also known as Kate NV. The follow-up to 2020's Room for the Moon includes the early singles 'oni (they)' and 'meow chat'. "WOW is light, very light," Kate NV, who recently moved out of her home country due to the war with Ukraine, said in a recent interview. "Not careless, but carefree. Maybe more carefree than it's supposed to be. I went through lots of stages, thinking if it was right or wrong to release joyful music in these dark times." She added, "I'm happy we're releasing WOW because I wouldn't be able to make something like this now. "My only concern is that people will hear the music and think, 'She must be really unaware of what's happening.' No. I'm pretty aware."
---
Tanukichan, GIZMO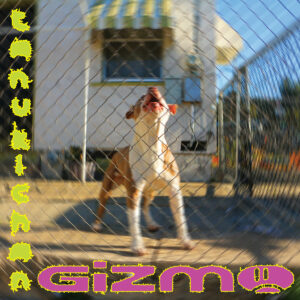 Hannah van Loon has unveiled her latest album as Tanukichan, GIZMO, via Toro y Moi's Company Records. "A theme I always had floating around was escape," van Loon said of the follow-up to her 2018 debut Sundays. "Escaping from myself, my problems, sadness and cycles." Ahead of its release, Tanukichan shared a series of singles, including 'Don't Give Up', 'Make Believe', 'Take Care', and the Enumclaw collaboration 'Thin Air'.
---
Nyokabi Kariũki, FEELING BODY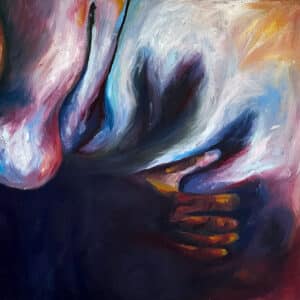 Kenyan composer and sound artist Nyokabi Kariũki has issued her debut full-length, FEELING BODY, following her 2022 EP peace places: kenyan memories. Out now via cmntx records, the album was inspired by Kariũki's experience of living with long-COVID for a significant part of 2021. "There is a lot to say about being sick, about being sick during a pandemic; about how the world treats you if you are sick for longer than 'just a cold'," she said in press materials. "But, I am ever in awe of our bodies, and how they keep going, despite and in spite of all the pain we go through in life. In a way, this album is an expression of love, and gratitude, to my own."
---
Zulu, A New Tomorrow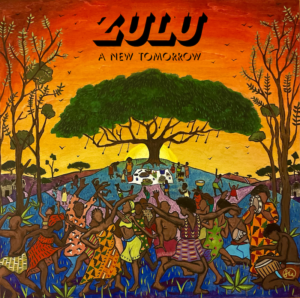 LA hardcore outfit Zulu have dropped their debut album, A New Tomorrow, via Flatspot Records. It features contributions fom Soul Glo's Pierce Jordan, Truth Cult's Paris Roberts, and Playytime's Obioma Ugonna. "While our past material was a more direct approach and very in your face about the treatment of black individual's around the world, I wanted to step away and express the love and beauty of us," vocalist Anaiah Lei explained. "That through all the hard things we go through, that's not just what we are and it doesn't define us. Our culture is so rich and vast, and I couldn't even begin to explain all of that. But some of the topics that make this record include unity and love in the community and hope for ourselves."
---
Constant Smiles, Kenneth Anger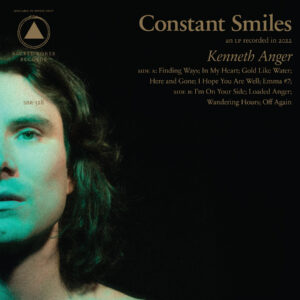 Constant Smiles have come out with a new album titled Kenneth Anger. Following the group's Sacred Bones debut, 2021's Paragons, the 10-track project marks the third and final in a series of records dubbed the Divine Cycle trilogy, which includes 2017's Divine and 2019's John Waters. It was produced by Ben Greenberg and includes contributions from Cassandra Jenkins, Bambara's Blaze Bateh, and Lena Fjortoft.
---
Other albums out today:
Willie Nelson, I Don't Know a Thing About Love; Daisy Jones & the Six, Aurora; Nakhane, Bastard Jargon; Nuovo Testamento, Love Lines; Steve Mason, Brothers & Sisters; Chunky, Somebody's Child; Morgan Garrett, Extreme Fantasy; Hello Mary, Hello Mary, babybaby_explores, Food Near Me, Weather Tomorrow; William Basinski,
The Clocktower at the Beach; Morgan Wallen, One Thing at a Time; FAIM, Your Life and Nothing Else; Mimi Webb, Amelia;  Object of Affection, Field of Appearances; Macklemore, Ben; Jawny, it's never fair, always true; Truth Cult, Walk the Wheel; Can't Swim, Thanks But No Thanks; Peach Banquet, Rubber Leaves; Fake Names, Expendables; Jacke Mendoza, Galaxia de Emociones; Pö, Cociage; Zoë Mc Pherson, Pitch Blender.