In this segment, we showcase the most notable albums out each week. Here are the albums out on May 5, 2023:
---
The Smashing Pumpkins, ATUM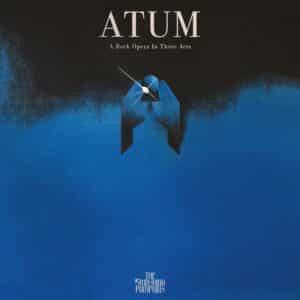 The Smashing Pumpkins are back with their twelfth studio album, ATUM: A Rock Opera in Three Acts. Billed as a sequel to the band's Mellon Collie and the Infinite Sadness and Machina/The Machines of God, the record's first act was released in November of last year, followed by Act II in January. "Like a lot of things these days, it has one foot in reality and one foot in a made up world," Billy Corgan told NME. "That's how I've always treated the character. It's based on a lot of autobiographical things. But there's lots of things that are things I'm just interested in exploring that don't necessarily have anything to do with me. I was doing my own version of a weirdo thing."
---
Westerman, An Inbuilt Fault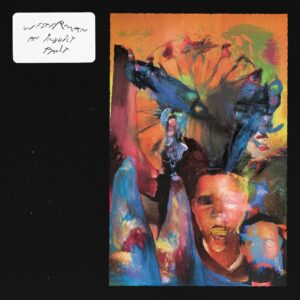 London-born, Athens, Greece-based artist Westerman has followed up his 2020 debut Your Hero Is Not Dead with a new LP, An Inbuilt Fault. The album was co-produced by James Krivchenia of Big Thief and includes the early singles 'Take', 'CSI: Petralona', 'Idol: RE-run', and 'A Lens Turning'. "I didn't really have any concept of anyone hearing any of this music, or it being for any real purpose," the singer-songwriter said in our Artist Spotlight interview. "I was just writing stuff to keep myself sane. And that was different; it wasn't new, but it was more of a kind of reversion to how it was before you had any kind of concept that anyone might hear what you were doing. In that regard, it probably made it slightly easier to write in a totally unselfconscious way."
---
billy woods & Kenny Segal, Maps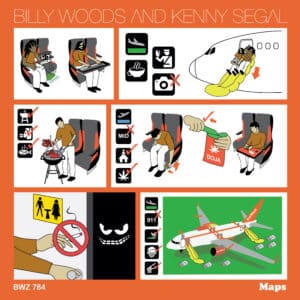 New York rapper billy woods and Los Angeles producer Kenny Sega have teamed up for their first joint project since 2019's Hiding Places. Out now via Backwoodz Studioz, Maps was previewed by the single 'FaceTime', featuring Future Islands' Samuel T. Herring, and also boasts guest appearances from Danny Brown, Aesop Rock, Quelle Chris, ShrapKnel, Benjamin Booker, and woods' Armand Hammer bandmate Elucid. "Neither of us wanted to make Hiding Places 2," woods said in press materials. "We needed to go on other journeys, artistic and otherwise, to come back and do something fresh." Segal added, "I think we both like to paint a picture. Him with words, and me with sound."
---
SBTRKT, The Rat Road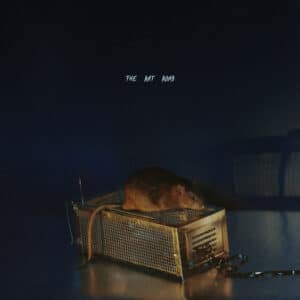 SBTRKT has returned with his first new album in seven years. The Rat Road was previewed by the tracks 'L.F.O.' with Sampha and George Riley, 'Days Go By' featuring Toro y Moi, 'Waiting' with Teezo Touchdown, and 'No Intention' featuring LEILAH. "This album has been my most sonically ambitious record to create – following my own musical path – which isn't based on others' perceptions of what SBTRKT should be," the producer said in a statement. "The Rat Road title is a play on the concept of 'the rat race'. It's partly based on my own challenging experiences within the music industry and life generally – though I realised the idea is not isolated from a much wider feeling of exhaustion – definitely true here in the UK with little sense of respite from ever increasing costs/decreasing opportunity/and a bold divide-and-conquer mentality."
---
Fred Again.. & Brian Eno, Secret Life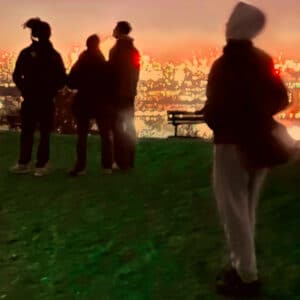 Fred Again.. has collaborated with Brian Eno on a new ambient album, Secret Life, which is out today via Four Tet's label Text Records. Four Tet described as "the most beautiful album of 2023." Talking about his admiration for Fred Again.. in an interview with Zane Lowe on Apple Music last year, Eno said: "I think of Fred as my mentor as well. I learnt so much about contemporary music from watching him working… It's a two-way relationship. I'm very flattered to be called a mentor of someone whose work I like a lot, but actually, it worked both ways round. I started listening to music differently when I watched how Fred was making it."
---
The Lemon Twigs, Everything Harmony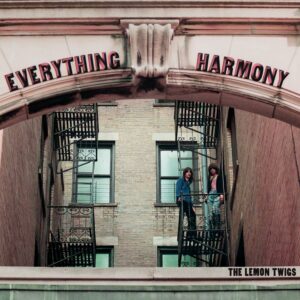 The Lemon Twigs – the duo of brothers Brian and Michael D'Addario – have released their latest LP, Everything Harmony, via Captured Tracks. The follow-up to 2020's Songs for the General Public was previewed by the singles 'In My Head', 'Any Time of Day', 'Corner of My Eye', and 'Every Day Is the Worst Day of My Life'. "We share an intuition and tend to be influenced by one another, so the lyrical ideas on this record tend to complement each other," Brian explained in press materials. "Writing has never been the issue for us. It's completing, editing and compiling that takes the time. We're trapped in a web of songs!"
---
Greg Mendez, Greg Mendez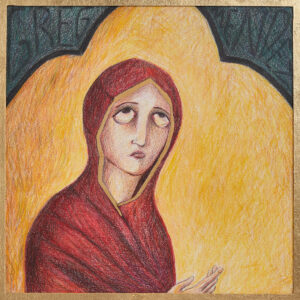 Philadelphia singer-songwriter and multi-instrumentalist Greg Mendez has issued his self-titled album through Forged Artifacts and Devil Town Tapes. It marks his third LP, following 2017's ¯\_(ツ)_/¯ and 2020's Cherry Hell, with many of the songs revolving around addiction and relationships. "I kinda think that one way to look at addiction is a very toxic relationship," Mendez told Stereogum. "I feel like the dynamic is similar, where it's like, you can know that something is bad for you but still feed into it because it's giving you something that you want. I think the songs are just like little snapshots of it."
---
Jenny Owen Youngs, from the forest floor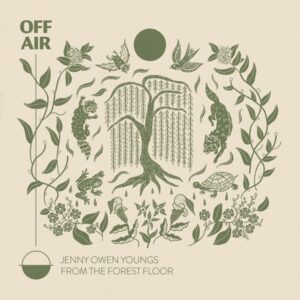 Jenny Owen Youngs has released a new ambient album, from the forest floor, via OFFAIR Records. Spanning 12 tracks, the record cycles through a 24-hour period, starting at 7am, and features the previously unveiled singles 'dusk' and 'sunrise mtn'. Collaborators on the LP include Hrishikesh Hirway, John Mark Nelson, and Tancred.
---
Other albums out today:
Ed Sheeran, –; SQÜRL, Silver Haze; The Album Leaf, Future Falling; Conway the Machine, Won't He Do It; LA Priest, Fase Luna; Emily King, Special Occasion;Olivia Jean, Raving Ghost; Michael Cormier-O'Leary, Anything Can Be Left Behind; Atmosphere, So Many Realities Exist Simultaneously; felicita, Spalarkle; Nanna, How to Start a Garden; Drain, Living Proof; yMusic, yMusic; IDK, F65; Cloth, Secret Measure; Cusp, You Can Do It All; Jeromes Dream, The Gray in Between; 7ebra, Bird Hour; Logan Halstead, Dark Black Coal; Sue Clayton, Rookie; Duran Jones, Wait Til I Get Over; Dave Lombardo, Rites of Percussion; Peter One, Come Back to Me; Beta Librae, Daystar; Asher Gamedze, Turbulence and Pulse, Upsammy, Germ in a Population of Buildings.