In this segment, we showcase the most notable albums out each week. Here are the albums out on June 23, 2023:
---
Young Thug, Business Is Business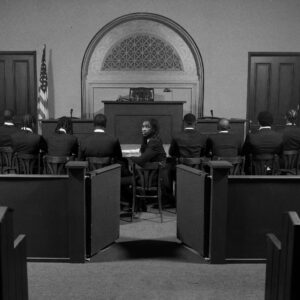 Young Thug is back with a new album called Business Is Business. The follow-up to 2021's Punk was executive produced by Metro Boomin and features guest appearances from Drake, Future, 21 Savage, Lil Gotit, Yak Gotti, Travis Scott, Bslime, and fun.'s Nate Ruess. It marks the Atlanta rapper's first project since he, Gunna, Deamonte "Yak Gotti" Kendrick, and other members of the YSL collective were arrested on RICO charges. Shortly after Gunna released his latest record Gift & a Curse last week, Young Thug teased Business Is Business via a QR code.
---
Militarie Gun, Life Under the Gun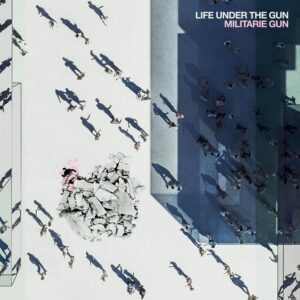 Militarie Gun have dropped their debut album, Life Under the Gun, via Loma Vista Recordings. Following the Los Angeles band's All Roads Lead to the Gun EPs, the 12-track effort includes the previously released songs 'Will Logic', 'Do It Faster', and 'Very High'. The LP was engineered by Taylor Young at the Pit Recording Studio. "This is what I thought we sounded like all along," the band's Ian Shelton said in press materials. "It's always felt like a melody-forward band to me, but I think now we're finally achieving what I was always setting out to do." Revisit our Artist Spotlight interview with Militarie Gun.
---
Wye Oak, Every Day Like the Last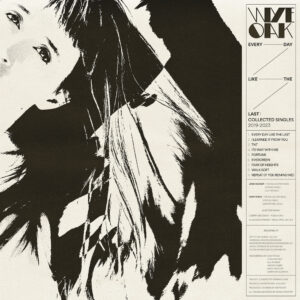 Wye Oak, the duo of Jenn Wasner and Andy Stack, have released Every Day Like the Last, a collection of new songs and previously unreleased tracks. "Every Day Like The Last — that could mean every day like the day that came before, or it could mean every day like the last day that you get," Wasner explained. "Both meanings apply. But for me, trying to live inside of the uncertainty is the theme. That is the thread that ties all the songs together—tolerating the discomfort of not knowing." Stack added: We both were feeling not wanting to be tethered into the machine in the way that we had been for so long. We just wanted to be able to make stuff in the room. And when we were able to do that, the aspirations shifted, because we were able to exercise this other muscle that we hadn't in a long time."
---
Swans, The Beggar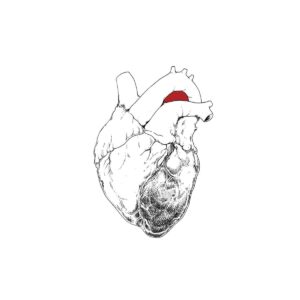 Swans are back with their first album since 2019's leaving meaning. Michael Gira recorded the LP alongside Kristof Hahn, Larry Mullins, Dana Schechter, Christopher Pravdica, Phil Puleo, and Ben Frost. "After numerous pandemic-induced cancellations of tours for the previous Swans album leaving meaning, and an apparent bottomless pit of waiting, waiting, waiting, and the strange disorientation that came with this sudden but interminable forced isolation I decided it was time to write songs for a new Swans album and forget about everything else," Gira explained. "They came relatively easily, always informed by the suspicion that these could be my last. When I finally was able to travel, songs in hand, to Berlin to work with my friends recording this record, the feeling was akin to the moment in The Wizard of Oz when the film changes from Black and White to Color. Now I'm feeling quite optimistic. My favourite color is pink. I hope you enjoy the album."
---
Albert Hammond Jr., Melodies on Hiatus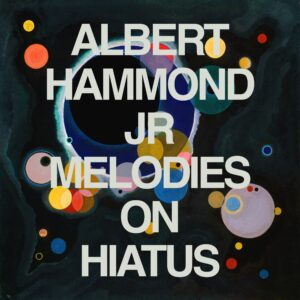 Albert Hammond Jr. has issued Melodies on Hiatus, which follows the Strokes guitarist's 2018 effort Francis Trouble. The 19-track album, half of which has already been shared, was co-written remotely with Simon Wilcox, who penned lyrics to Hammond's demos. "I'm going through changes and these songs reflect behaviors and moments of mine that—as time has gone on—have taken shape and become universal," Hammond explained. "I get asked about the meaning or big picture of this album, but it's just that writing songs and creating is who I am and feels like why I exist. My goal is to have my music be part of someone's life, part of their fabric, and this feels like the best collection of music I've made and my best attempt at achieving that."
---
Geese, 3D Country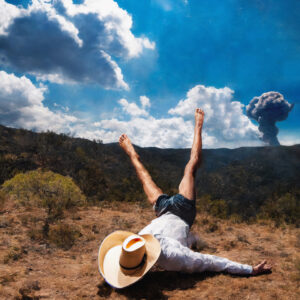 Geese have followed up their 2021 debut project with 3D Country, which is out now via Partisan Records/Play It Again Sam. The Brooklyn band co-produced the record with James Ford, and it features the previously shared tracks 'I See Myself', 'Mysterious Love', 'Cowboy Nudes', and the title track. Drummer Max Bassin summed up the new LP thusly: "It feels like going to the circus and instead of having a good time, everyone is trying to kill you."
---
Amanda Shires & Bobbie Nelson, Loving You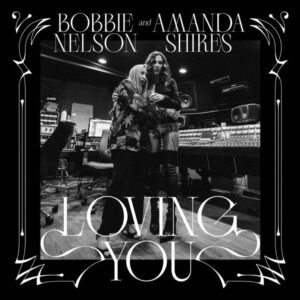 Amanda Shires has issued Loving You, her new covers album with the late Bobbie Nelson. Shires and Lawrence Rothman produced the LP, which includes the previously shared rendition of the Gershwin classic 'Summertime', featuring guest vocals by Willie Nelson. "I first saw Bobbie playing when I was 16 or so at some festival somewhere in Texas where I grew up," Shires recalled in a press release. "I saw her perform many times over the years and always admired the way she played so effortlessly and with so much strength and confidence. She radiated music. Much of my path seemed possible because I saw a woman working and making a career of music at a young age, and that woman was Bobbie Nelson."
---
Lunice, OPEN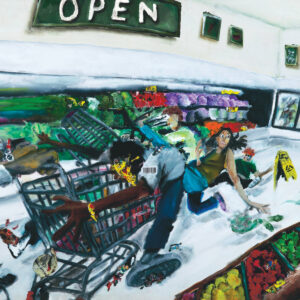 TNGHT member Lunice has put out his sophomore album, OPEN, out now via LuckyMe. The Montreal producer's follow-up to 2017's CCCLX was previewed with the singles 'No Commas' and 'Last Time'. Each song on the LP was created with the idea of how it would translate to live performances in mind, and its list of collaborators includes rappers and producers such as Cali Cartier, Zach Zoya, Yuki Dreams Again, DAGr, Jay Centrury, Stargate, and DRTWRK.
---
Other albums out today:
Kim Petras, Feed the Beast; Cable Ties, All Her Plans; Destiny Bond, Be My Vengeance; M. Ward, supernatural thing; Kelly Clarkson, chemistry; The Men, Fuzz Sessions; Big Freedia, Central City; Black Duck, Black Duck; Public Image Ltd., End of World; Rrose, Please Touch; Coi Leray, COI; Elijah Wolf, Forgiving Season;  Johanna Samuels, Bystander; Martin Frawley, The Wannabe; Blue Lake, Sun Arcs; V/Z, Valentina Magaletti and Zongamin, Suono Assente; Pardoner's Peace, Loving People; Portugal. the Man, Chris Black Changed My Life; Grady Strange, See You Later, Separator; Mammatus, Expanding Majesty; Oren Ambarchi & Eric Thielemans, Double Consciousness.