In this segment, we showcase the most notable albums out each week. Here are the albums out on July 7, 2023:
---
PJ Harvey, I Inside the Old Year Dying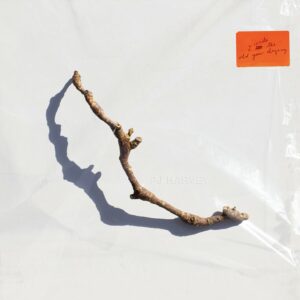 PJ Harvey is back with her first album in seven years, I Inside the Old Year Dying. The follow-up to 2016's The Hope Six Demolition Project was co-produced by longtime collaborators John Parish and Flood. It includes the previously released singles 'A Child's Question, August' and the title track. The songs "all came out of me in about three weeks," Harvey said in press materials, and are meant to provide "a resting space, a solace, a comfort, a balm – which feels timely for the times we're in." She added, "I think the album is about searching, looking – the intensity of first love, and seeking meaning. Not that there has to be a message, but the feeling I get from the record is one of love – it's tinged with sadness and loss, but it's loving. I think that's what makes it feel so welcoming: so open." Read our review of the album.
---
Julie Byrne, The Greater Wings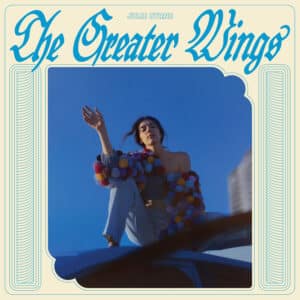 Julie Byrne has returned with her first album since 2017's Not Even Happiness. She began working on The Greater Wings with longtime collaborator Eric Littmann, who passed away in 2021, and finished the album with Alex Somers. "My hope for The Greater Wings is that it lives as a love letter to my chosen family and as an expression of the depth of my commitment to our shared future," Byrne said. "Being reshaped by grief also has me more aware of what death does not take from me. I commit that to heart, to words, to sound. Music is not bound to any kind of linear time, so in the capacity to record and speak to the future: This is what it felt like to me, when we were simultaneous, alive, occurring all at once. What it has felt like to go up against my edge and push, the love that has made it worth all this fight. These memories are my values, they belong with me." Read our review of The Greater Wings.
---
ANOHNI and the Johnsons, My Back Was a Bridge for You to Cross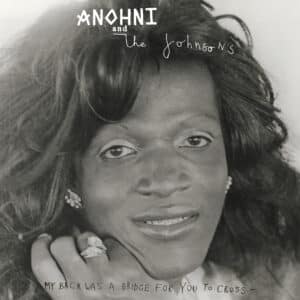 ANOHNI and the Johnsons have released their new LP, My Back Was a Bridge for You to Cross, via Rough Trade and Secretly Canadian. The follow-up to 2016's HOPELESSNESS was previewed with the singles  'Sliver of Ice', 'It Must Be Change', and 'Why Am I Alive Now?'. "I want the record to be useful. I learned with HOPELESSNESS that I can provide a soundtrack that might fortify people in their work, in their activism, in their dreaming and decision-making," ANOHNI explained. "I can sing of an awareness that makes others feel less alone, people for whom the frank articulation of these frightening times is not a source of discomfort but a cause for identification and relief. I want the work to be useful, to help others move with dignity and resilience through these conversations we are now facing."
---
12 Rods, If We Stayed Alive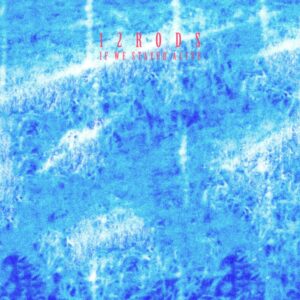 Minneapolis-based rock band 12 Rods have issued their first new album in 21 years. Out now via American Dreams and Ryley Walker's Husky Pants Records, If We Stayed Alive follows 2002's Lost Time and includes the previously unveiled tracks 'Twice', 'My Year (This Is Going to Be)', and 'Private Spies'. The LP came together after frontman Ryan Olcott found some of the band's unfinished demos during lockdown. "These are songs that I forgot about," Olcott explained in press materials. "It took a couple days to get my voice back with that range and that power, but I can do it!" He added, "To be honest, I think it's the best material I've had to offer so far."
---
Rauw Alejandro, Playa Saturno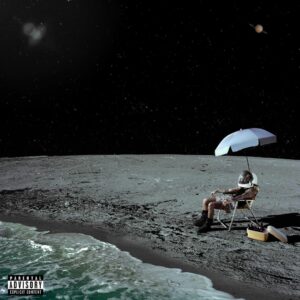 Rauw Alejandro has dropped Playa Saturno, a "spinoff" of the Puerto Rican star's last LP Saturno. The record features guest spots from Junior H, Ivy Queen, Miguel Bosé, Jowell y Randy, and Ñego y Dálmat. "When I was touring, I couldn't stop thinking of summer, the season that holds so many memories and adventures near the beach of Puerto Rico, where music has always been with me," Alejandro wrote on Instagram. "Being away from home really is like living on Saturn and I felt so much nostalgia hahaha and with zero time I don't know how I made this happen." He added, "I decided to make this album for the fans of classic and modern reggaetón, especially for my people of PR. 10000% PERREO."
---
Local Natives, Time Will Wait for No One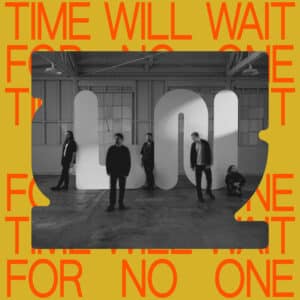 Local Natives have put out their fifth studio album, Time Will Wait for No One, via Loma Vista. The follow-up to 2019's Violet Street was recorded in Los Angeles with producer John Congleton and features the advance tracks 'Paradise', 'Just Before the Morning', 'NYE', Desert Snow', and 'Hourglass'. "This record was made during a time of metamorphosis for us," the band said in a statement. "Former selves melting away as some of us became fathers, endured periods of isolation, loss, and identity crisis. The highs and lows we were feeling at the same time were so extreme."
---
Little Dragon, Slugs of Love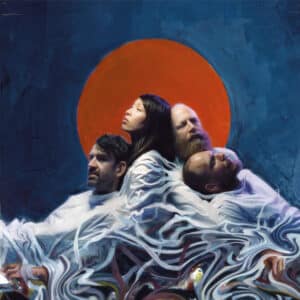 Little Dragon have followed up 2021's New Me, Same Us with a new album, Slugs of Love, out now via Ninja Tune. It features guest appearances from Damon Albarn and Atlanta rapper JID, as well as the singles 'Gold', 'Kenneth', and the title track. "We've been exploring different ways to collaborate and communicate," the group explained. "Dissolving patterns and making new ones. Nurturing our ability to curiously press down keys, to bang—sometimes hard sometimes gently—on different things, strumming strings, recording sounds and investigating the limits for how much or little a sound can be tweaked… Together we have developed, replayed, danced to, cried, and laughed to this music as it has evolved forwards, backwards, sideways and all around, but now finally as a complete masterpiece… This feels like our finest work yet. We are very proud."
---
Gus Dapperton, Henge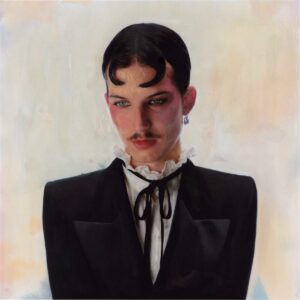 Gus Dapperton's third album, Henge, has arrived today via Warner Records. The follow-up to 2020's Orca features the BENEE collaboration 'Don't Let Me Down', as well as contributions from poet Ocean Vuong and Cruel Santino. The album title is a reference to what is known as "Manhattanhenge," a natural phenomenon that occurs twice a year in New York City when the setting sun aligns perfectly with Manhattan's grid-patterned streets.
---
Other albums out today:
Dominic Fike, Sunburn; Grouplove, I Want It All Right Now; Alice Phoebe Lou, Shelter; Saloli, Canyon; Jim O'Rourke, Hands That Bind (Original Motion Picture Soundtrack); Tony Allen, JID018; Aluna, MYCELiUM; L.Zylberberg, her her; Longings, Dreams in Red; Lauren Bousfield, Salesforce; Froglord, Sons of Froglord; Zaumne, Parfum.