After promising one of the best lineups for a festival this year, All Things Go 2023 did not disappoint. On Saturday, fans gathered at the Merriweather Post Pavilion in Columbia, Maryland in perfect, sunny weather to enjoy some of the biggest musicians out right now, including up-and-coming TikTok-propelled hitmakers, legends like Tegan and Sara and Carly Rae Jepsen, and an energetic headline performance by rocker Maggie Rogers. Here's the best moments from Day 1.
---
Hemlocke Springs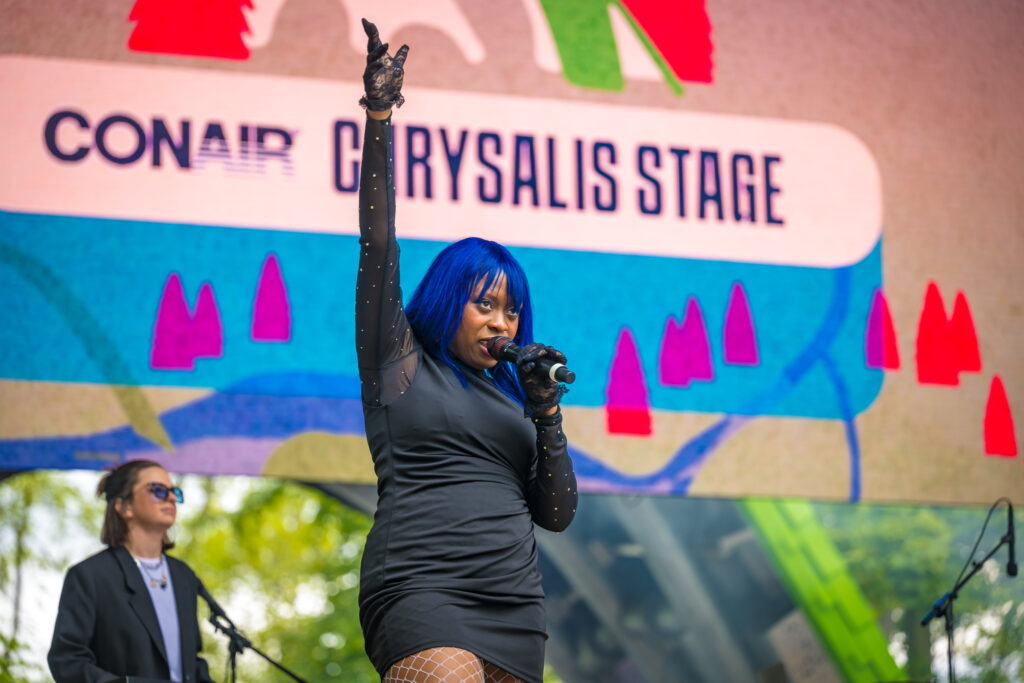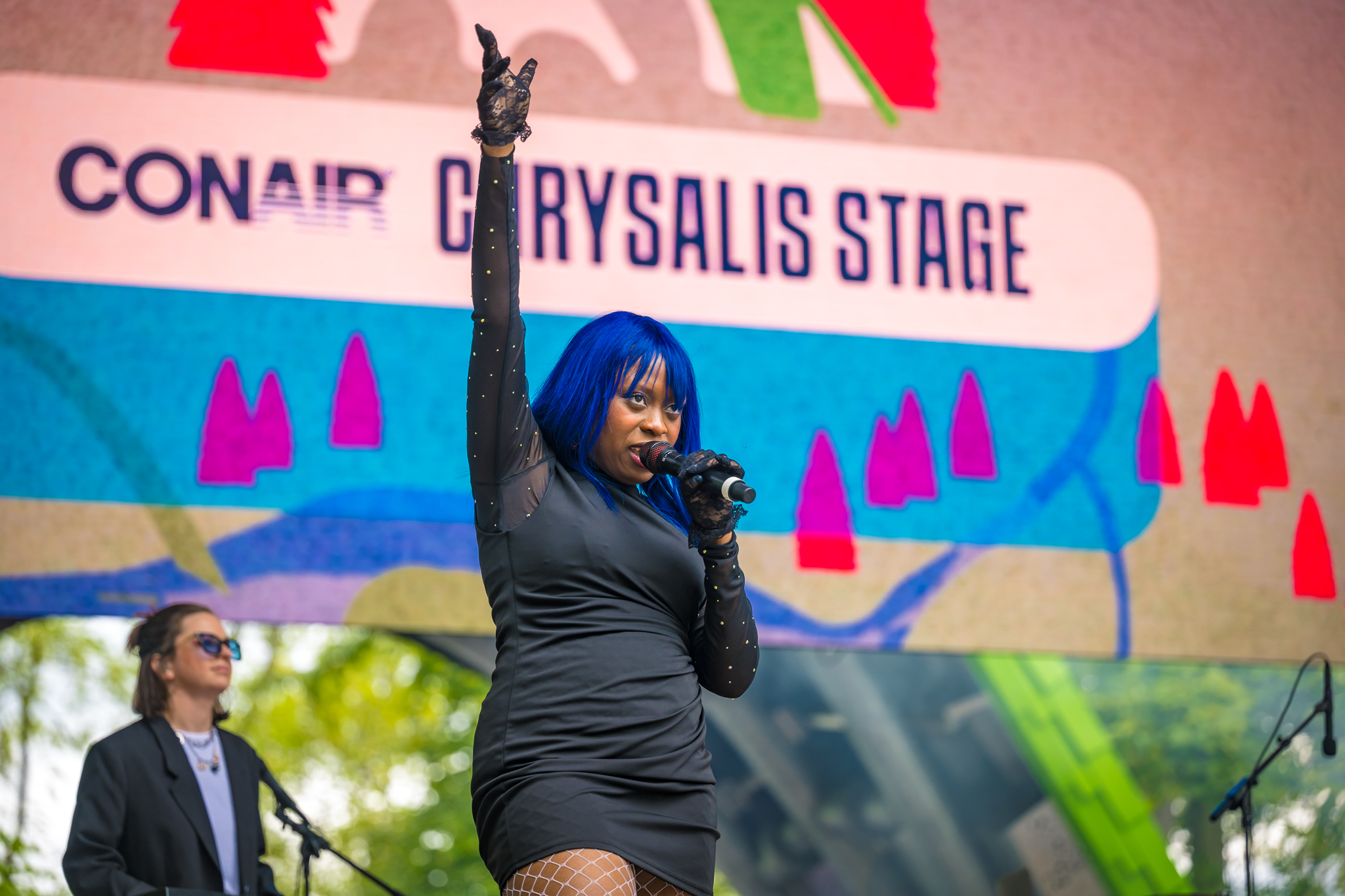 Hemlocke Springs' breakout hit 'girlfriend' might have been minted by TikTok, but that's no reason to shrug off the raw talent in this young performer. Having just released her debut EP going..going..GONE!, she opened the entire festival at the Chrysalis stage at noon — a hard slot to take, but Springs shows promise as a performer as well as a musician. She sang upbeat unique alt-pop hits dripping in personality ('heavun', 'girlfriend', 'enknee1') with a fascinating vocal performance reminiscent of predecessors like Kate Bush and MARINA. It's hard to get any of her songs out of my head, so it was a treat to see her perform live and be so warmly welcomed by the crowd.
Sudan Archives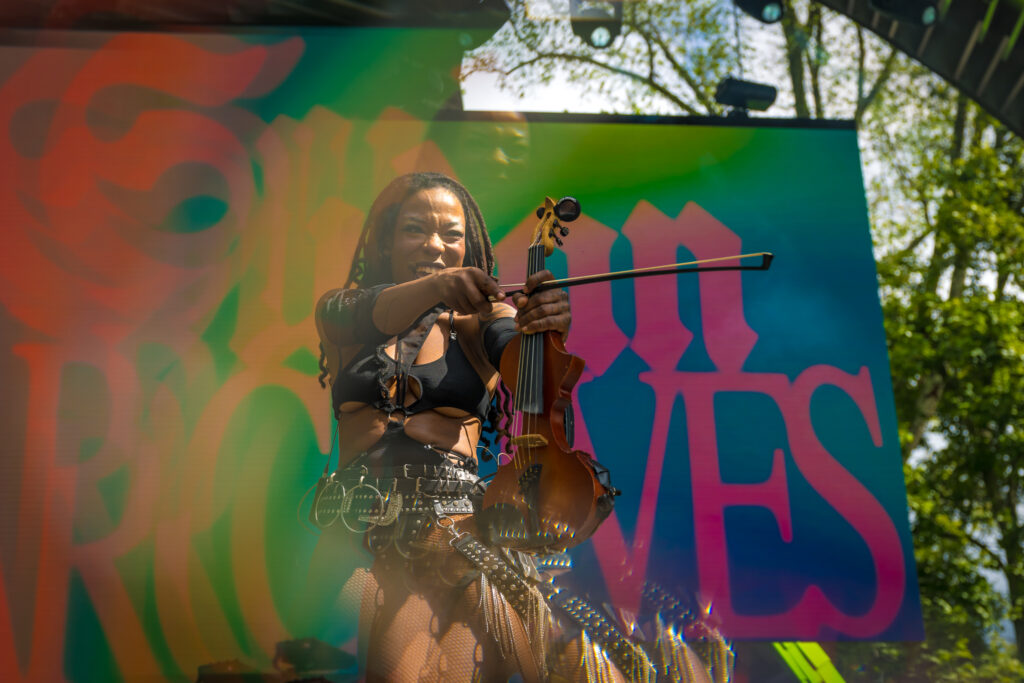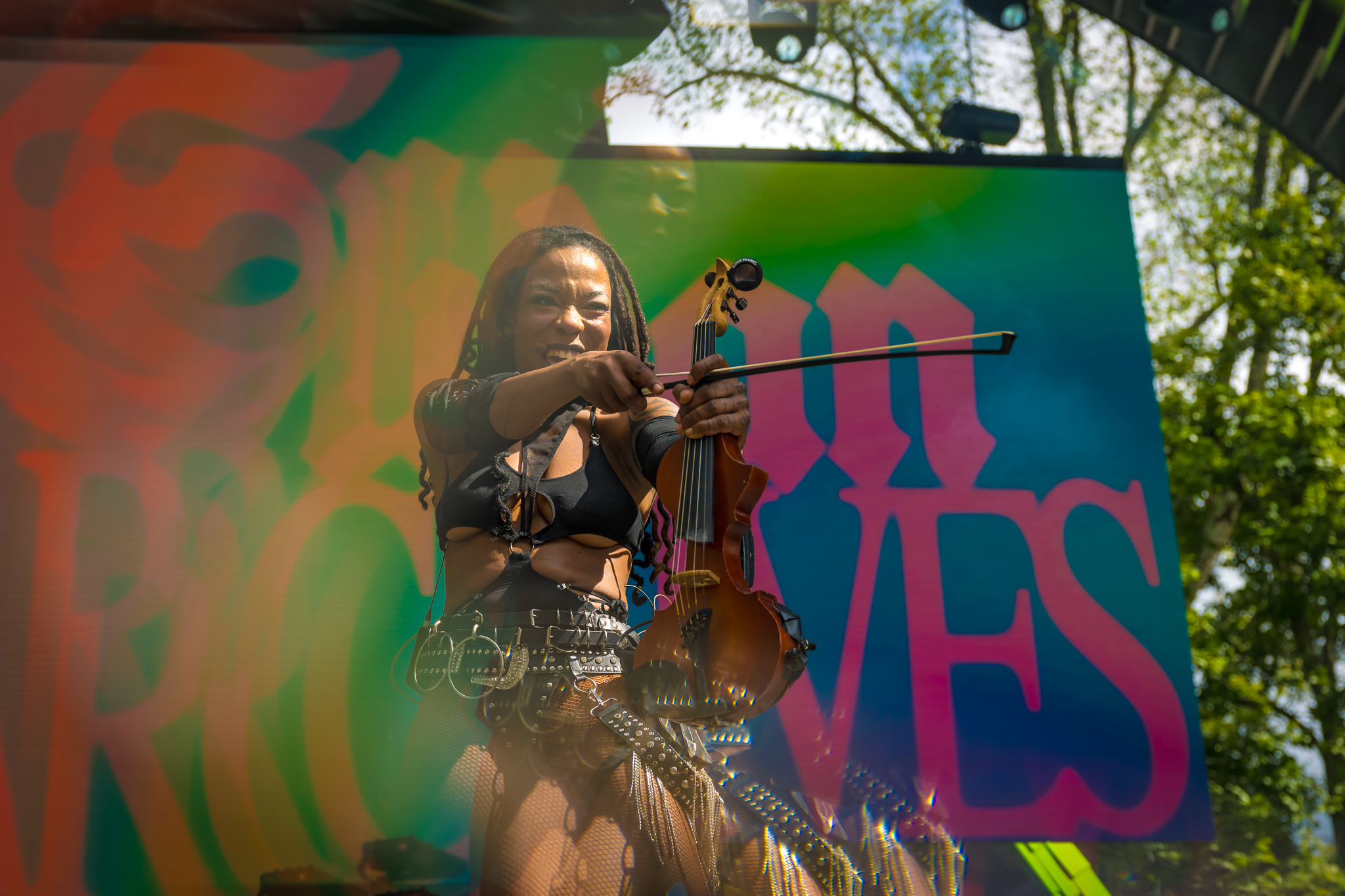 The multi-talented Brittney Parks, also known as Sudan Archives, was (perhaps unjustly) granted only a 30-minute set, but she made every minute work for her. Donning a violin and a sharp voice, she mostly performed songs from her impeccable 2022 album Natural Brown Prom Queen, opening with an odd but mesmerizing choice of 'Milk Me', turning up with 'Freakalizer', and ending with 'Selfish Soul'. The best moment came when she sang "NBPQ (Topless)", and during the iconic bridge, she turned her self-empowerment anthem over to the crowd: "I'm not?", she posed, "Average!" we all answered; "You're not?" "Average!"; "We're not?" "Average!" 
Tegan and Sara
The Canadian duo took the main stage early on Saturday and sang a collection of songs from their more-than-two-decade-long career, including hits like 'Boyfriend', 'Back in Your Head', and, of course, 'Closer'. I wasn't too familiar with the band before this, but they were great live, showcasing a fun performing ability and great energy. It was a special moment for Sara, too, who admitted that because they were on so early, her 15-month-old was able to see her perform. Music for the whole family!
Suki Waterhouse
I'll be honest, Suki Waterhouse's 2022 debut album I Can't Let Go didn't really move me, but on the stage, it took on a whole new experience. Looking absurdly cool in a two-piece brown suit and sunglasses, the Daisy Jones & the Six star hit songs from that album like 'Moves', 'The Devil I Know', and covered Mazzy Star's 'Fade Into You' and Taylor Swift's "Lover." She earned a convert!
Carly Rae Jepsen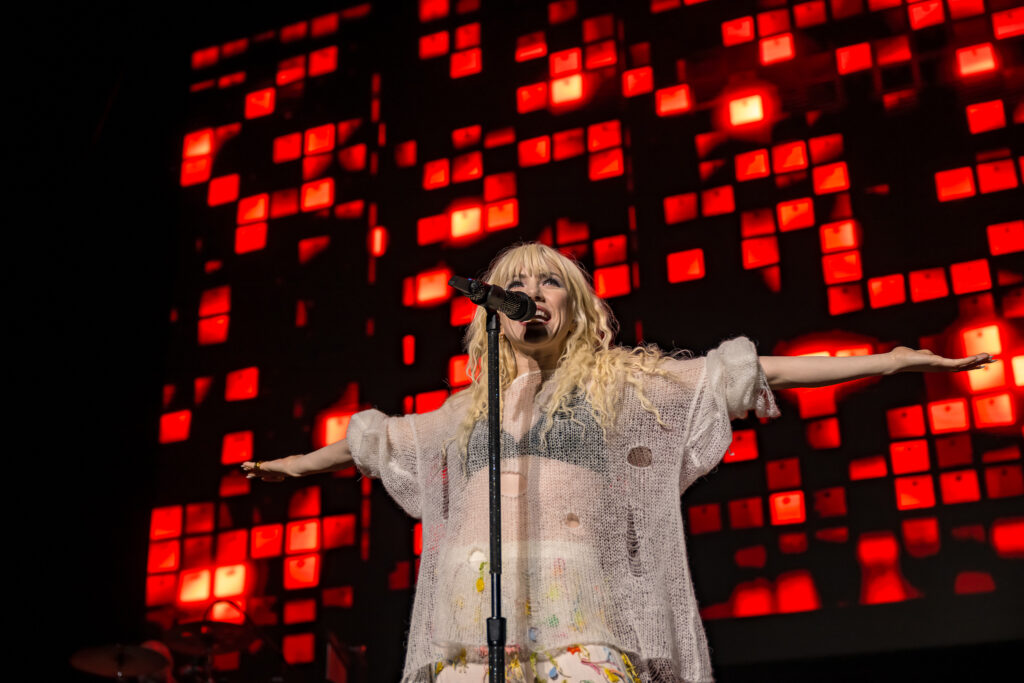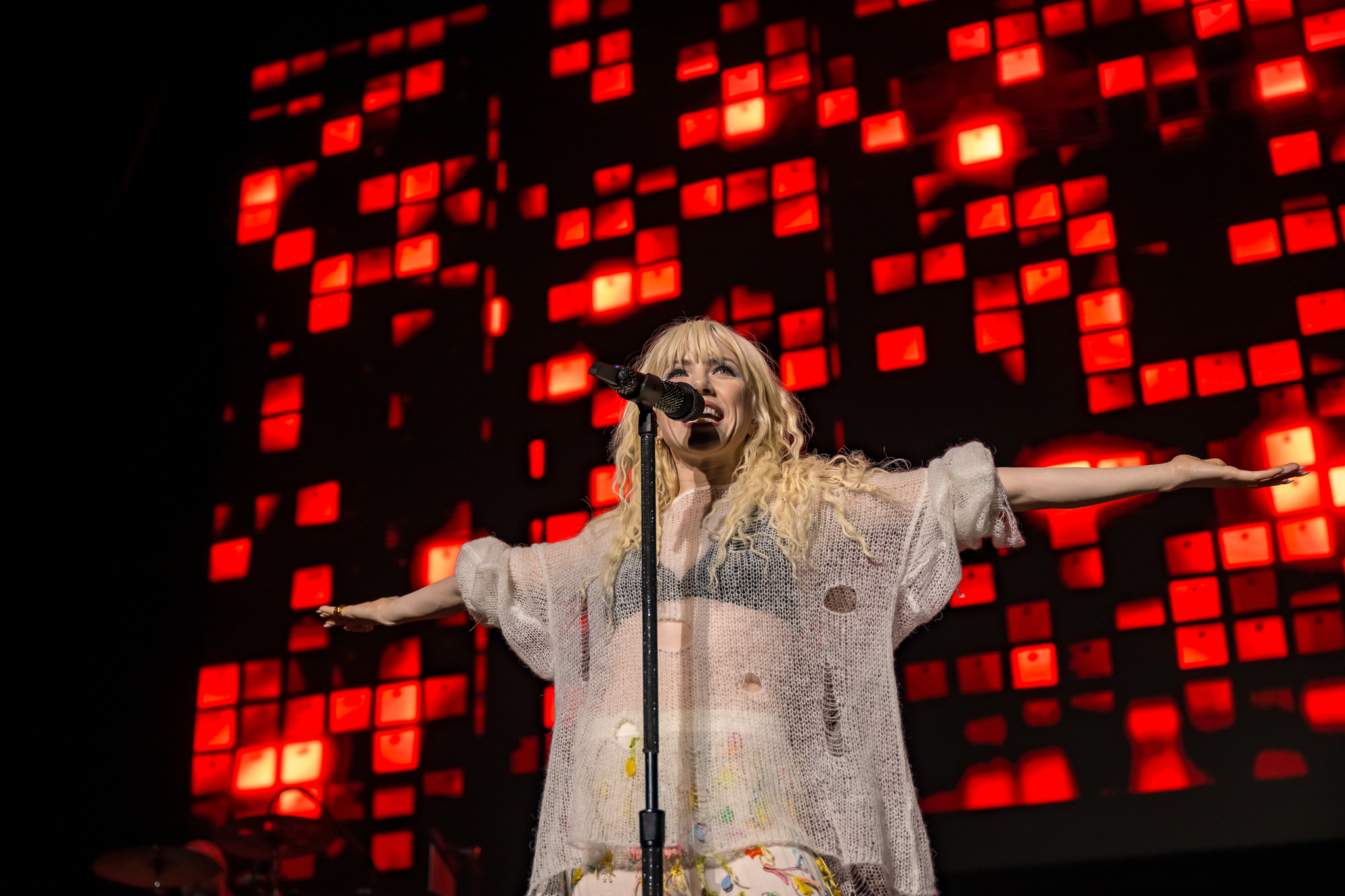 The best set of the night, hands down, belonged to Carly Rae Jepsen. The 'Call Me Maybe' star of course sang her flagship hit (and everyone in the crowd knew every single word), but also performed upbeat synthpop from her two most recent albums, The Loneliest and Loveliest Times, respectively. One particular run — 'Surrender My Heart', 'Talking to Yourself', 'Shy Boy', 'Western Wind', 'Kollage', then 'Psychedelic Switch' — showed her prowess of kicking it up, then taking it down with vibey, relaxing hits. Even campy songs like 'Beach House', not much when in an album, was extraordinarily fun live. Jepsen is an incredible performer, and you can tell she has a blast on stage — especially with some of her best songs, like 'Run Away With Me', 'Want You In My Room', and the closer 'Cut to the Feeling' (yes, she got a sword with this one!) I'd seen her once before, for the Dedicated tour in 2019, but it was like an entirely new experience. She's a must-see for a spectacular night if she's anywhere near your city — the pure joy she radiates is infectious. I left as an even bigger fan of her music and her as a person (if that's even possible).
Maggie Rogers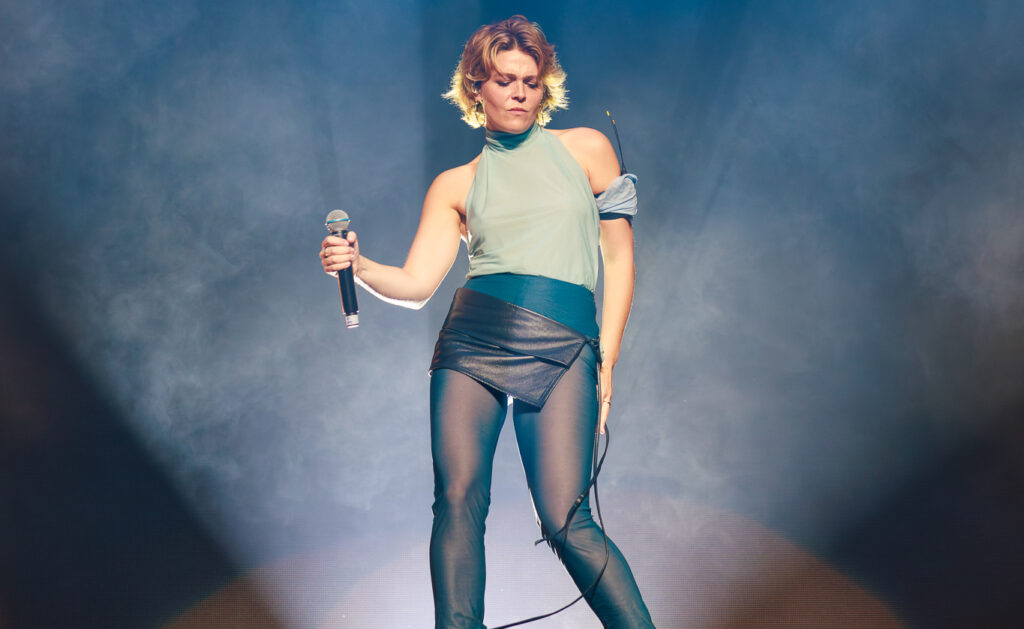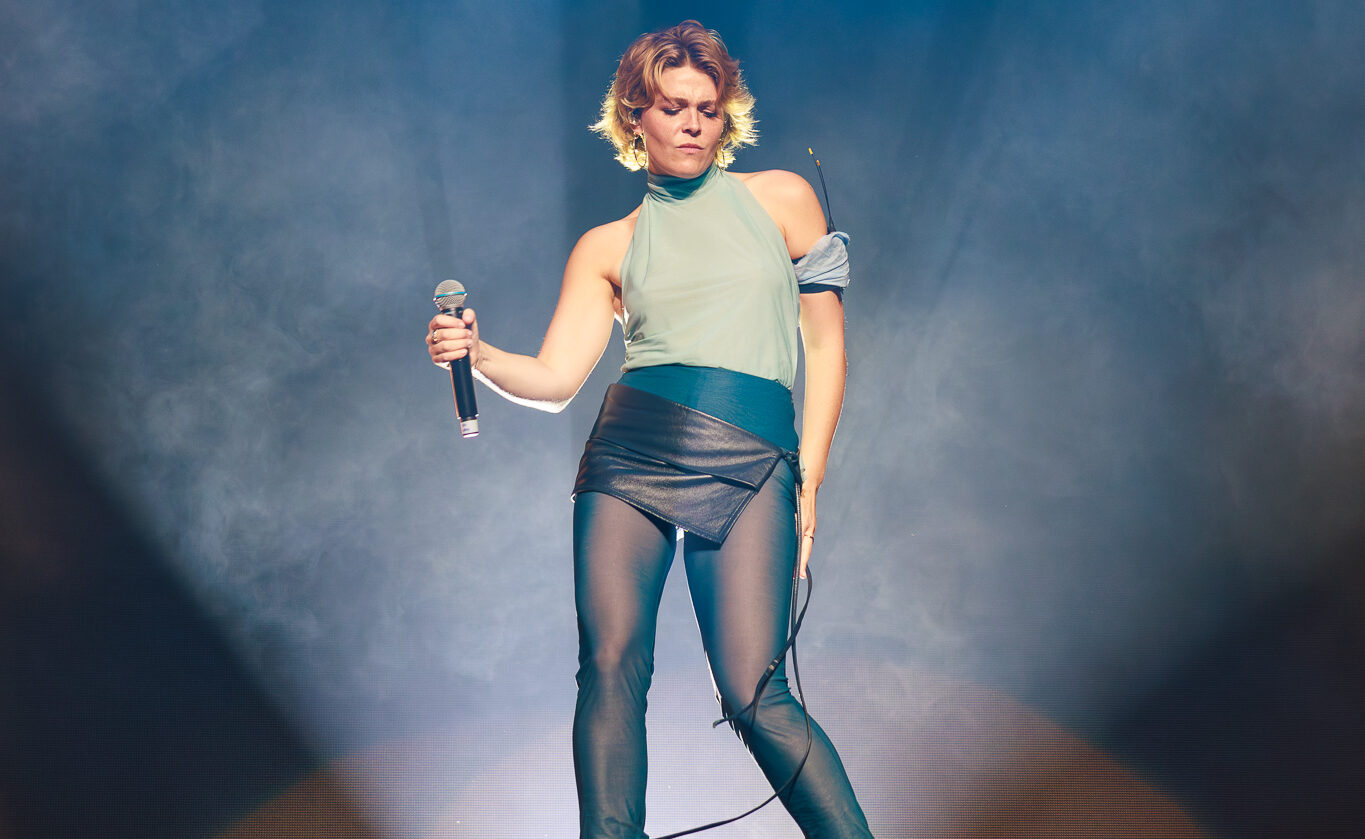 The headliner of the night (there was some debating, in my mind, if this slot should have belonged to Carly Rae Jepsen) closed out Day 1 with some songs from her rock-heavy latest record Surrender, whose massive production and angsty hits lent itself perfectly to the stage. 'Anywhere With You', 'Want Want', 'Shatter', and 'That's Where I Am' were, as predicted, perfect for a large stage like the Merriweather Post Pavillion, and she even took the time to preview two upcoming songs, 'Sick of Dreaming' and 'Don't Forget Me'. I saw her at the Santa Barbara Bowl in 2019, promoting her folky album Heard It In A Past Life, but touring Surrender is a different animal, one where Rogers feels completely at home.