In this segment, we showcase the most notable albums out each week. Here are the albums out on November 3, 2023:
---
PinkPantheress, Heaven knows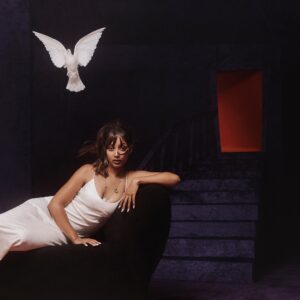 PinkPantheress' debut album, Heaven knows, has arrived. Following her 2021 mixtape to hell with it, the LP finds the British singer collaborating with Greg Kurstin, Mura Masa, Danny L Harle, Count Baldor, Phil and Cash Cobain. "The record is about grief for a loss but being at peace with yourself in your aloneness," she said in a statement. "Journeying from hell into purgatory, but I'm ok with being there." On social media, PinkPantheress added: "this album is an accumulation of music i've made over the last two years, with some beloved tunes that might sound familiar and some cutie features who i can't wait to announce." Rema, Kelela, Central Cee, and Ice Spice have guest spots on the project.
---
Beirut, Hadsel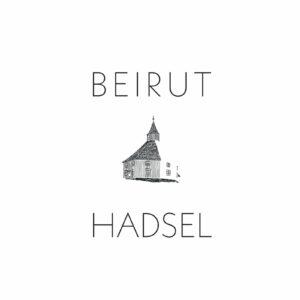 Zach Condon is back with the first Beirut album in nearly five years. Out now on his own Pompeii Records, Hadsel features the previously released singles 'The Tern' and 'So Many Plans'. Condon wrote, performed, and produced its 12 songs between a remote region of Northern Norway and his current home city of Berlin. "In the first days of 2020, I arrived on Hadsel, an island in the middle of Vesterålen, far up in the northern part of Norway," he explained. "The cabin I rented had a beautiful view of the mountains and water but my personal highlight was that it came complete with a pump organ on 'infinite' loan from an organ-loving neighbor. This unique instrument is what had inspired me to bring my studio with me, a nightmare transit process that I was too stubborn to avoid. How I thought of this as a form of retreat and rejuvenation I will never know. I believe at this point my friends and family were convinced I had lost my mind, or would do so in the polar night."
---
Chris Stapleton, Higher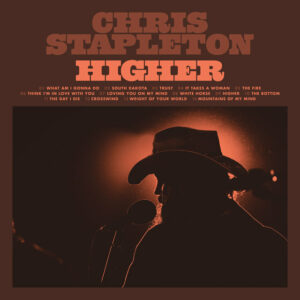 Chris Stapleton has released a new album called Higher. Chris and his wife Morgane Stapleton co-produced the follow-up to 2020's Starting Over with longtime collaborator Dave Cobb. It features instrumentation from bassist J.T. Cure, pedal steel guitarist Paul Franklin, pianist Lee Pardini, and drummer Derek Mixon, as well as the singles 'White Horse', 'Think I'm in Love With You', and 'It Takes a Woman'.
---
Vyva Melinkolya, Unbecoming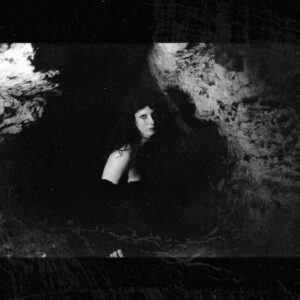 Vyva Melinkolya – the project of Louisville singer-songwriter Angel Diaz – has a new album out called Unbecoming. Following her recent collaborative record with Midwife, Orbweaving, the 10-track effort features the advance tracks 'I65', 'Doomer GF Song' (featuring Midwife), and '222' (featuring backing vocals from Ethel Cain). "Unbecoming is my effort to, not shed off, but to grow past and set aside the person I was when a lot of the things [in the lyrics] were happening to me," Diaz told Stereogum. "A lot of Unbecoming is sad love songs, but also a good three or four tracks on the album are about intimate partner violence. Which is something, thank God, I hadn't had to write about before, and something I hope I don't have to write about again."
---
Aesop Rock, Integrated Tech Solutions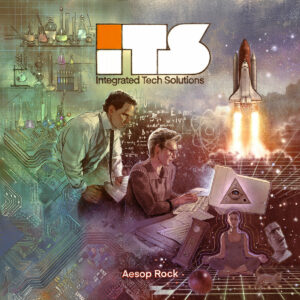 Aesop Rock has returned with Integrated Tech Solutions, his first solo studio album since 2020's Spirit World Field Guide, via Rhymesayers. It boasts guest appearances from billy woods, Hanni El Khatib, Rob Sonic, Nikki Jean, and Lealani Teano. "We are not done once a problem is solved," Aesop Rock wrote on social media. "With new innovation comes new problems. Success is failure. As the dark forces around us evolve – We will continue to need efficiency-forward, tech-savvy solutions integrated seamlessly."
---
Pure Bathing Culture, Chalice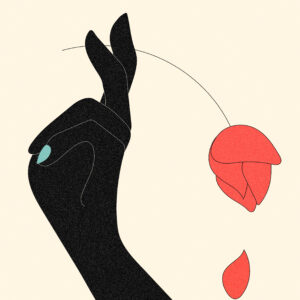 Portland duo Pure Bathing Culture have put out a new LP, Chalice, via First City Artists. Following 2019's Night Pass, Sarah Versprille and Daniel Hindman co-produced and mixed the LP with Justin Chase in Cottage Grove, Oregon in 2021. "It was the first time out of our home in Portland since the pandemic began, and there was something really magical about being in a small western town that was also opening up for the first time," the duo explained, adding: "This collection of songs is about the ritual of creativity, progress and transformation, the search for transcendence and joy, and the ability to overcome the things that haunt us."
---
Other albums out today:
Wiki & Tony Seltzer, 14K Figaro;  John Francis Flynn, Look Over the Wall, See the Sky; Rick Ross & Meek Mill, Too Good to Be True; Aïsha Devi, Death Is Home; Lola Brooke, Dennis Daughter; Art Feynman, Be Good the Crazy Boys; Bad Boy Chiller Crew, Influential; Roadside Graves, I Won't Cry Alone; YoungBoy Never Broke Again, Decided 2; Kirsten Ludwig, Sunbeam; jess joy, SOURCEHEIRESS; Lucy Railton, Corner Dancer; Helmet, Left; PHONY, Heater; Pruillip, Pruillip; Patrick Shiroishi, I Was Too Young to Hear Silence.