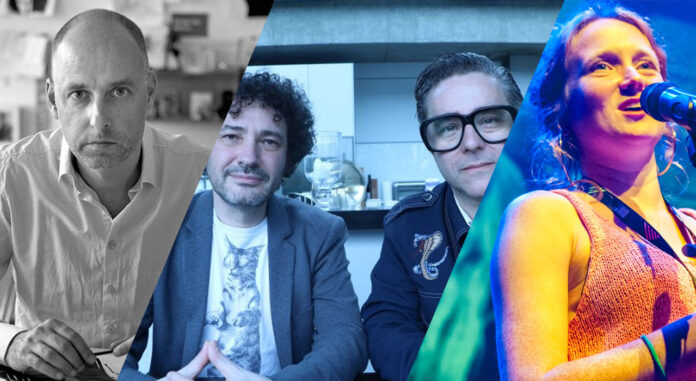 To conclude 2018, we have compiled a short list of our favourite interviews from the year for you to read just before Christmas.
Andy Nyman and Jeremy Dyson
In April, film critic and filmmaker Christopher Stewardson presented us with an in-depth interview with film directors Andy Nyman and Jeremy Dyson. The interview discussed their film 'Ghost Stories' which was released on the 6th of April. You can read the interview here.
Reinhard Kleist
Reinhard Kleist, German graphic designer and cartoonist, known for such works as 'Nick Cave: Mercy on Me' and 'Cash: I See a Darkness,' joined us for an interview back in October to talk about his current work just before the Cheltenham Literature Festival. You can read the interview here.
Florian Wupperfeld
Another fantastic interview we conducted this year was with Florian Wupperfeld. Wupperfeld joined us to talk about Leading Culture Destination Awards, which he founded. You can read the interview here.
Solomon Grey
In early January, the beloved duo, Solomon Grey joined us for a short interview to talk about their album 'Human Music' and the challenges behind making an album. You can read the interview here.
Hollie McNish
Our final must-read interview is with the critically-acclaimed poet Hollie McNish. We conducted the interview just before her appearance at the Cheltenham Literature Festival to talk about culture, criticism and of course poetry. You can read the interview here.
Subscribe to Our Culture Mag
Join our FREE monthly newsletter.
Thank you for subscribing.
Something went wrong.