Sustainability is more important than ever and making better fashion choices is part of that. Even big fashion houses like Gucci are making the move toward more ethical practices with the brand going fur-free in 2018. But it's not just up to brands to make these changes, you can be proactive too. With eco-friendly materials more readily available and recycling remaining on-trend, you can move your style in this direction without sacrificing style. How you do it is up to you. You can choose to shop with eco-friendly brands or you can make changes in your lifestyle to reduce your waste by upcycling ordinary items into part of your ensemble, which is actually easier than it sounds.
Flowers
Upcycling doesn't mean you have to look like a flower child but that's not necessarily a bad thing. Flowers have been a popular staple in bridal trends for years but you can also work them into your everyday look. Gardenias and orchids are easy to secure with bobby pins and won't look wilted after just a few hours. Roses are a classic option tucked behind an ear. You can pin flowers around your bun, through a messy braid, or even create a headband if you're going to a festival or event and want a show-stopping accessory for the day.
Fresh flowers aren't just for women though. Men can also work these into their wardrobe so feel free to steal from your girlfriend's floral arrangement. For the perfect brunch accessory, try pinning one inside the pocket of a patterned button-up shirt.
For the more daring, another look that's been spotted on the festival scene is flowers in beards. Finding a way to work these fresh flowers into your style is easy because all floral arrangements have their own vibe, especially if you custom ordered the bouquet.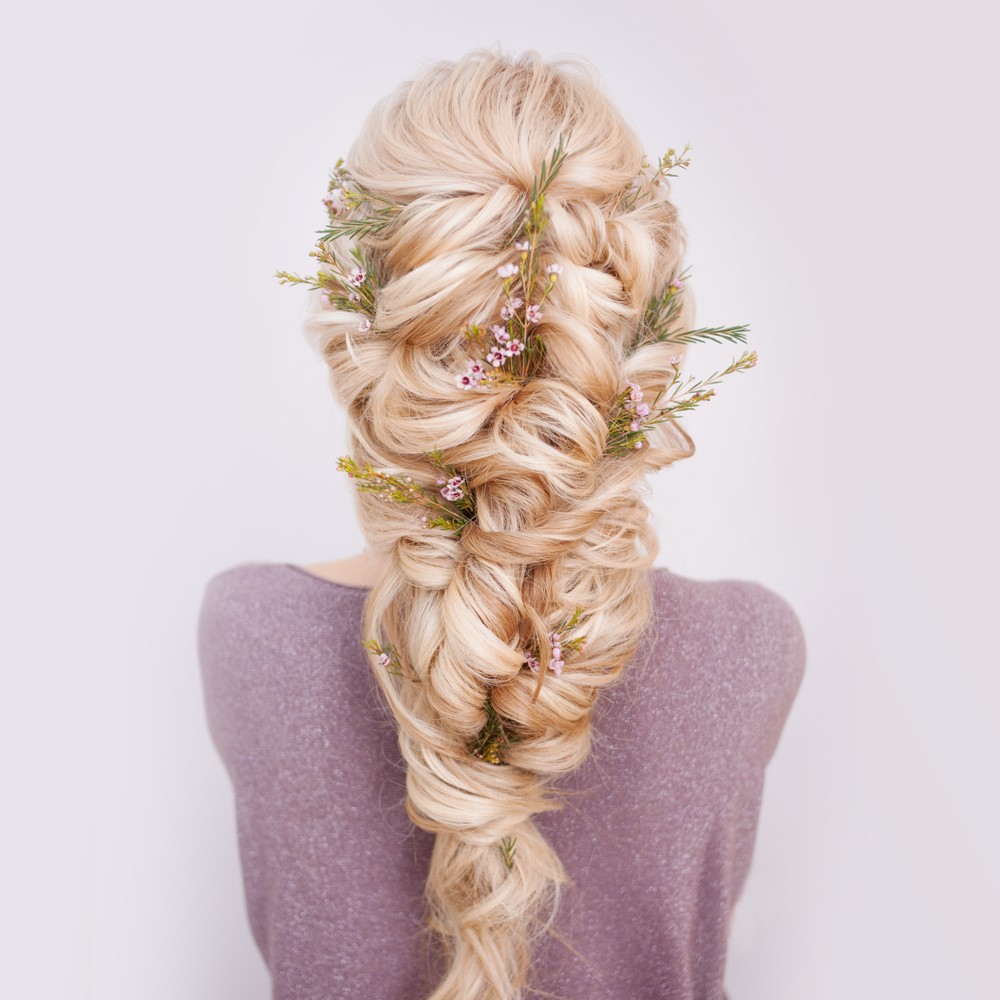 Old T-Shirts
Instead of tossing an old t-shirt that's stained or no longer fits, use the material to create a headband, hair tie, or tote bag. There are plenty of tutorials that make doing this an easy task that shouldn't take too much of your time but can bolster your accessory collection. Not really the DIY-er, take a look through your parents' closet or donation pile.
If there are old band t-shirts they're getting rid of, grab them because they're a must-have Coachella trend year after year. By taking them off their hands, you can prevent them from going into a landfill and also score the top-half of your day-1 outfit.
Household "Junk"
Bottle caps, mismatched buttons, and even packaging might all seem like run-of-the-mill trash but they could be the secret to creating one-of-a-kind statement jewelry. An old compact can be broken up into pieces and turned into a set of eye-catching earrings, just make sure you smooth out the edges to avoid any injuries.
If you're into the holographic trend, make use of your old CD's that are just gathering dust. The broken pieces could be used to revamp a plain or beat-up purse that you can't part with. If you like the recycled jewelry idea but want something more upscale, there are plenty of brands that offer a wide range of necklaces, earrings, and even engagement rings that are made with the environment in mind.
Alcohol Cans
Oversized garments have been a popular aspect of women's and men's clothing themes as of late. One way to stay on-trend while still flattering your figure is to belt it. Before you go out and buy a new one, see if you have an outdated one that you can use if you use some creativity to give it a makeover.
Big metal belt buckles are making a comeback and you can actually make your outdated belt buckle modern quite easily with a metal beverage can that features a cool design. Whether you enjoy craft beer or seltzer, you're likely to have some cans sitting around. You can design and drink or pull a can out of the trash to revitalize your old belt.
Unfortunately, our love for fashion has taken a toll on our environment but together consumers and brands can start taking steps toward more ethical alternatives. From upcycled household items to recycled precious metals, there are plenty of ways to remain on-trend, and even set trends, while reducing your environmental impact.