In this segment, we showcase the most notable albums out each week. Here are the albums out on August 21st, 2020:
Bright Eyes, Down in the Weeds, Where the World Once Was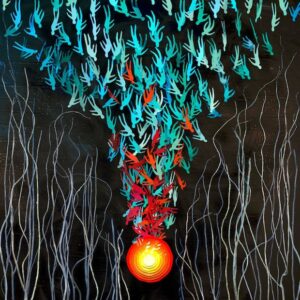 Bright Eyes are back with their first new album in 9 years. Titled Down in the Weeds, Where the World Once Was, the long-awaited follow-up to 2011's The People's Key is out now via Dead Oceans. Featuring contributions from Red Hot Chilli Peppers' Flea on bass and Queens of the Stone Age's Jon Theodore on drums, the album includes the previously released singles 'Persona Non Grata', 'Forced Convalescence', 'One and Done', and 'Mariana Trench'. "We wanted to invoke some elements of our oldest records," singer Conor Oberst told NME back in April. "The sounds aren't all pristine and super-manicured. We wanted to feel like the band we started as kids who were into punk rock and stuff like that. My favourite stuff walks the line between the human, raw, emotional and unhinged qualities, but with a little more sophisticated approach."
The Killers, Imploding the Mirage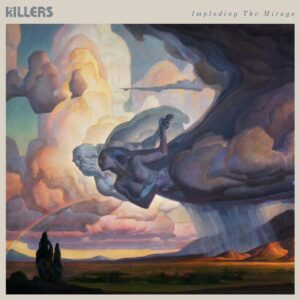 The Killers have returned with their sixth studio album, Imploding the Mirage, via Island. Following 2017's Wonderful Wonderful, the record was co-produced by Shawn Everett and Foxygen's Jonathan Rado and recorded in Los Angeles, Las Vegas, and Park City, Utah. It features guest appearances from the likes of Lindsey Buckingham, Weyes Blood, The War On Drugs' Adam Granduciel, Blake Mills, and more. Speaking to NME, Flowers explained that the reason the band chose to record part of the album in Utah was because  it was where he "fell in love with music for the first time", adding that that it was "interesting to be there again and hear some of that music with the geography matching the sensation. Some of that stuff is starting to resurface and a lot of that had to do with synthesizer music. It's always been part of our DNA but it's definitely creeping up."
Nas, King's Disease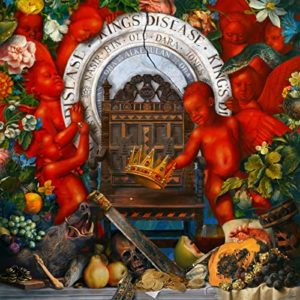 Announced just a few days ago, Nas has come through with a new studio album called King's Disease, out now via Mass Appeal. Executive produced by Hit-Boy, it marks his 13th studio album and the follow-up to last year's outtakes collection The Lost Tapes 2 as well as his 2018 collaborative project with Kanye West, Nasir. "I've been trying to do this with this man for years," Nas said of his collaboration with Hit-Boy in a clip he shared on socials. "We've got the time, that alignment." The 12-track LP includes the single 'Ultra Black' and features a star-studded list of guest appearances from the likes of Lil Durk, Anderson Paak, Fivio Foreign, Big Sean, ASAP Ferg, and more.
Siv Jakobsen, A Temporary Soothing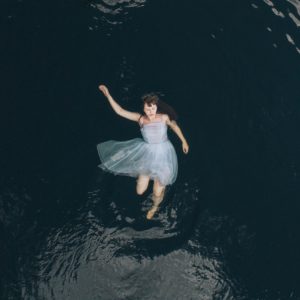 Oslo-based singer-songwriter Siv Jakobsen has released her sophomore studio album, A Temporary Soothing, via U OK?. Following her stunning full-length debut The Nordic Mellow in 2017, Jakobsen took a necessary break from touring and recording in 2018 and is now back with a new LP produced by Chris Bond (Ben Howard, Nick Mulvey) and mixed by Zach Hanson (Bon Iver, Tallest Man on Earth). "At this point the record feels like a big melting pot of ideas, hunches, thoughts, dreams and emotions," she explained in our Artist Spotlight interview. "A sort of guideline I gave myself when going into the writing process with this record was that I wanted to be less critical and nit-picky in regard to the songwriting. I tend to slave over lyrics for a really long time, but I wanted to let myself go a little to see what would happen. As far as the recording goes it was important to me that everyone involved felt free to try whatever ideas they had, no matter how crazy, no matter how weird."
The Front Bottoms, In Sickness & In Flames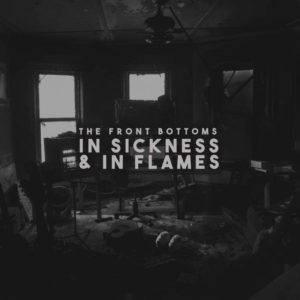 The Front Bottoms have put out their seventh studio album, In Sickness & In Flames, via Atlantic Records. The New Jersey duo's latest marks their first full-length LP since 2017's Going Grey. "Earlier this year, we made a new album and decided to name it In Sickness & In Flames," the band explained in a statement. "When we were writing the album and settling on the title, it meant something completely different to us. We could have never imagined where the world would be just six months later. In true TFB style this album has developed into something of its own that we no longer control the narrative of."
Other albums out today:
The Lemon Twigs, Songs For The General Public; Bully, SUGAREGG; Bent Arcana, Bent Arcana; No Joy, Motherhood; Guided By Voices, Mirrored Aztec; Erasure, The Neon; Secret Machines, Αwake In The Brain Chamber.