In this segment, we showcase the most notable albums out each week. Here are the albums out on March 5, 2021:
---
Kings of Leon, When You See Yourself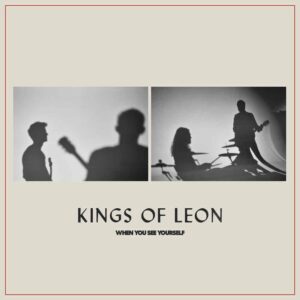 Kings of Leon are back with their eighth studio album, When You See Yourself, out now via RCA Records. The long-awaited follow-up to 2016's Walls was produced by Arcade Fire/Coldplay collaborator Markus Dravs and includes the previously released singles 'Echoing', 'The Bandit', and '100,000 People'. As announced earlier this week, Kings of Leon have also made the album available in the form of a non-fungible token (NFT), a type of cryptocurrency, making them the first band to ever do so. "We approached the release of When You See Yourself in such an analog way, from the band's approach in the studio to shooting everything on film and went as far as literally pulling out the scotch tape and glue sticks, and dry transfer lettering," Kings of Leon creative director and Night After Night CCO McGrath said in a statement. "To approach 'NFT YOURSELF' with a digital art mindset sent electricity through the work."
---
Bernice, Eau de Bonjourno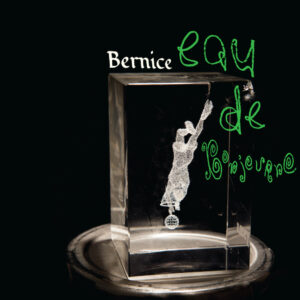 Toronto five-piece Bernice have returned with their third full-length album, Eau de Bonjourno, out now via Telephone Explosion. The album follows 2018's Puff: In the air without a shape and was produced by Shahzad Ismaily. In a statement, vocalist Robin Dann said the record "openly plays with the shape of a pop song." He added: "We have an impulse to open doors that you might not expect, and that translates from groove to melody to lyric. Phil and Thom have this strong aversion to building a beat that sits there in front of you and does exactly what you expect it to do. We come out of so many musical traditions and are trying to make something that's not a direct descendent of any of them. We're trying to make the music that feels like us right now."
---
IAN SWEET, Show Me How You Disappear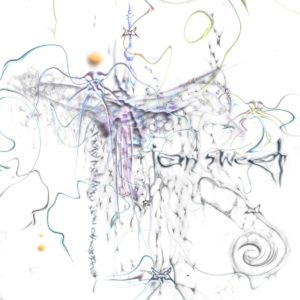 IAN SWEET, the indie rock project of Jilian Medford, has released her third studio album, Show Me How You Disappear, via Polyvinyl. Most of the songs on the 10-track LP came about after Medford had completed a two-month intensive outpatient program in early 2020, and the album is a direct result of her reflections from that period of therapy. "This is the first record that I leave that space for myself," Medford said in a statement. "I feel a freedom on this one that I haven't felt with the others. People always say 'I put all of me into this,' but I actually didn't this time — I left space." The follow-up to 2018's Crush Crusher was preceded by the singles 'Sword', 'Dumb Driver', and 'Power', 'Drink the Lake', and 'Sing Till I Cry'.
---
Adult Mom, Driver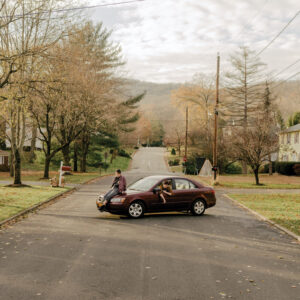 Adult Mom, the indie pop project led by musician Stevie Knipe, have put out their third studio album, Driver. Marking their first release for Epitaph Records, the album was co-produced by Knipe and Kyle Pulley (Shamir, Diet Cig, Kississippi) and also features collaborations with Olivia Battell and Allegra Eidinger across its 10 tracks, which set out "to soundtrack the queer rom-com they've been dreaming of since 2015," according to a press release. Adult Mom's last album, Soft Spots, came out in 2017, following their 2015 debut Momentary Lapse of Happily. 
---
Arab Strap, As Days Get Dark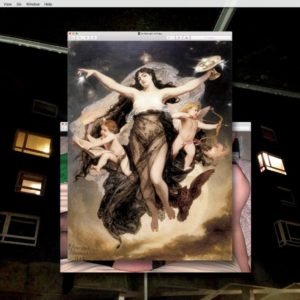 Arab Strap, the Scottish indie duo of Aidan Moffat and Malcolm Middleton, are back with their first album in 16 years. The follow-up to 2005's The Last Romance is called As Days Get Dark and it's out now via Rock Action. "It's about hopelessness and darkness. "But in a fun way," the band's Aidan Moffat said in a statement about the album. Middleton added: "We've had enough distance from our earlier work to reappraise and dissect the good and bad elements of what we did. Not many bands get to do this, so it's great to split up." The band reunited in 2016 for a handful of 20th anniversary shows, but didn't release new material until September 2020 with the single 'The Turning of Our Bones'.
---
Alex Bleeker, Heaven on the Faultline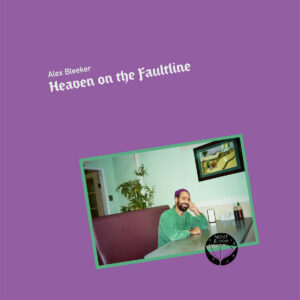 Real Estate's Alex Bleeker has issued a new solo album titled Heaven on the Faultine via Night Bloom Records. Originally recorded straight on GarageBand before being refined at co-producer Phil Hartunian's Tropico Beauty space in LA, the record follows Bleeker and the Freaks' 2015 LP Country Agenda as well as Real Estate's 2020 album The Main Thing. "I wanted to capture the moment in which I fell in love with making music to begin with," he explained in a statement. "This is music for myself – me getting back to music for music's sake. The album is very much about dealing with the anxiety of a sense of impending doom. When is the hammer going to fall? How do we go forward in the face of such anxiety and experience the complexity of life?"
---
Other albums out today:
Tigers Jaw, I Won't Care How You Remember Me; Fruit Bats, The Pet Parade; Zara Larsson, Poster Girl; Jane Weaver, Flock; Teenage Fanclub, Endless Arcade.
---
Note: A previous version of the article falsely stated that dodie's debut album Build A Problem was released today (March 5). The album has been pushed back to March 26, 2021.