In this segment, we showcase the most notable albums out each week. Here are the albums out on October 15, 2021:
---
Coldplay, Music of the Spheres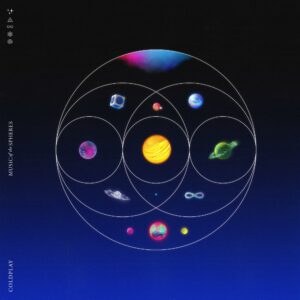 Coldplay are back with their ninth studio album, Music of the Spheres, out now via Atlantic. The space-themed album was produced by Max Martin and includes the previously released singles 'Higher Power', 'Coloratura', and the BTS collaboration 'My Universe', as well as tracks with titles like '✨', '❤️', '🌎', and '♾'. "We were trying to zoom out a little bit [and] use the universe and the cosmos as a metaphor for the difficulties and wonderfulness of life on Earth," drummer Will Champion told Entertainment Weekly in a recent interview. "There's potentially an infinite amount of variations of life. And we thought, 'What would it be like if our music happened to evolve on a different planet?'"
---
Xenia Rubinos, Una Rosa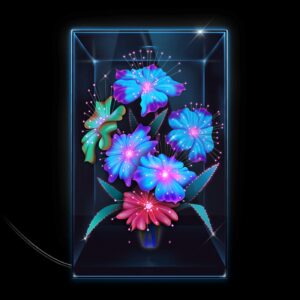 New York singer-songwriter Xenia Rubinos has released her third album, Una Rosa, via Anti-. The follow-up to 2016's Black Terry Cat was previewed by the tracks 'Don't Put Me in Red', 'Sacude', 'Who Shot Ya?', 'Did My Best', and 'Cógelo Suave'. It's divided into two halves, the fiery RED A side and the more introspective BLUE B Side. "I had an archive of music I had been working on for several years and my producer [Marco Buccelli] painstakingly went through them with me," Rubinos told The Line of Best Fit of the process behind the album. "I would just show up, just clocking in and clocking out. But that really led to the development of my writing because I had a certain distance from it. I was more detached so I was more open. That led to so many great discoveries musically, and eventually the album started to come together."
---
Finneas, Optimist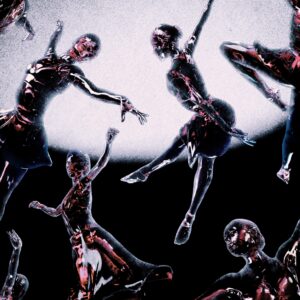 Finneas, best known as a Grammy-winning producer for Billie Eilish, his younger sister, has issued his debut LP. Optimist is out now via Interscope/Polydor and includes the advance singles 'A Concert Six Months From Now' and 'The 90s'. "It's an album about my world experience, my life experience — it's an introspective body of work," Finneas explained in an interview with People. [It's about] the things that I was scared of as a kid, and the things I'm scared of as an adult, and how they're connected."
---
Remi Wolf, Juno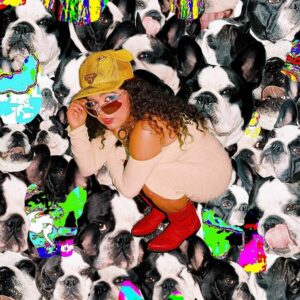 Remi Wolf has dropped her debut full-length, Juno. The album was preceded by the singles 'Anthony Kiedis', Front Tooth, 'Quiet on Set', 'Grumpy Old Man', 'Guerrilla', and 'Sexy Villain'. "So many changes were happening in my life while I was creating these songs and I think my album really reflects the feelings of tension and release that these changes provoked in me," Wolf said in press materials. "Every song on this record is a vivid snapshot into what was going on in my life and mindset the day I wrote each one. I hope my Remjobs can hear my honesty and passion come through and, if not, I just hope they think each song is a banger! The album is named 'Juno' after my beautiful dog I adopted during lockdown. He ended up being in every single writing session for this album and I consider him my partner, witness, and support in the making of this record."
---
Le Ren, Leftovers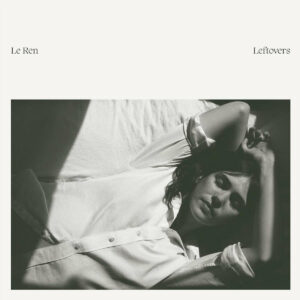 Leftovers is the debut album by Le Ren, the moniker of Montreal-based singer-songwriter Lauren Spear. Out today via Secretly Canadian, the album was produced by Chris Cohen and features contributions from Big Thief's Buck Meek, Tenci, and more."When I think of leftovers, I think of things that have been cast aside," Spear said of the record in a statement. "When they're picked back up or remembered, they can be repurposed… Leftovers came to mean a collection of feelings and moments of the past that still remain relevant to my present."
---
Julia Shapiro, Zorked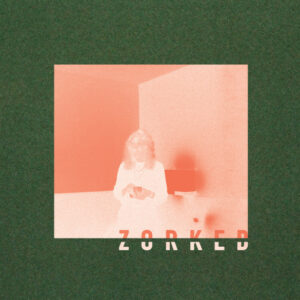 Chastity Belt's Julia Shapiro has returned with her sophomore LP, Zorked. The follow-up to 2019's Perfect Version is out now via Suicide Squeeze Records and includes the previously unveiled songs 'Wrong Time', 'Come With Me', and 'Death (XIII)'. Speaking of the inspiration for the record in a press release, Shapiro said, "I know everyone had a feeling of lost identity, but for me, it was even more extreme. I had no friends. I was alone. I asked myself, 'Why am I here?' Just every day: 'why am I here?'" Of the album title, she added, "It's funny to force people to have to say Zorked out loud. Any other title sounded pretentious."
---
Other albums out today:
PinkPantheress, to hell with it; Young Thug, Punk; Hayden Thorpe, Moondust For My Diamond; Jason Isbell, Georgia Blue; Fire-Toolz, Eternal Home; Gold Dust, Gold Dust; Lilly Hiatt, Lately; The Darkness, Motorheart.