In this segment, we showcase the most notable albums out each week. Here are the albums out on November 12, 2021:
---
Taylor Swift, Red (Taylor's Version)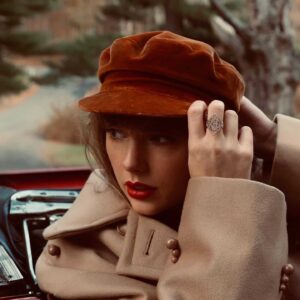 Continuing her re-recording project, Taylor Swift has released Red (Taylor's Version), out now via Republic. Following Fearless (Taylor's Version), the 30-track project features new recordings of every track from her 2012 album, including nine 'From the Vault' tracks and collaborations with Phoebe Bridgers, Chris Stapleton, and Ed Sheeran. "Musically and lyrically, Red resembled a heartbroken person," Swift said of the album in a statement. "It was all over the place, a fractured mosaic of feelings that somehow all fit together in the end. Happy, free, confused, lonely, devastated, euphoric, wild, and tortured by memories past. Like trying on pieces of a new life, I went into the studio and experimented with different sounds and collaborators. And I'm not sure if it was pouring my thoughts into this album, hearing thousands of your voices sing the lyrics back to me in passionate solidarity, or if it was simply time, but something was healed along the way."
---
Silk Sonic, An Evening With Silk Sonic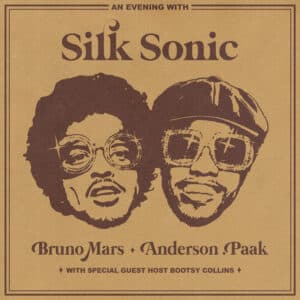 An Evening With Silk Sonic, the debut album from Bruno Mars and Anderson .Paak's new project, has arrived via Aftermath Entertainment/Atlantic. The record includes the early singles 'Leave the Door Open', 'Skate', and 'Smokin Out the Window' and features contributions from "special guest host" Bootsy Collins as well as Thundercat, drummer Homer Steinweiss of the Dap-Kings, Kenny 'Babyface' Edmonds, James Fauntleroy, and more. "A good song can bring people together – you don't really have to sing the words 'Everyone is coming together'," Mars told Rolling Stone. "Sometimes it's hard to really do it. You don't have to say 'Everyone raise your hand' – sometimes it hits you just hit the chord and it happens. So that was our mindset with the whole album."
---
IDLES, CRAWLER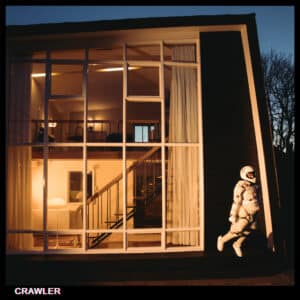 IDLES have followed up their 2020 album Ultra Mono with CRAWLER, which is out now via Partisan. The 14-song LP was recorded at Real World Studios in Bath during the COVID-19 pandemic and was co-produced by Kenny Beats and guitarist Mark Bowen. The band previewed the album with the previously released singles 'The Beachland Ballroom' and 'CAR CRASH', both of which arrived with accompanying music videos.
---
Courtney Barnett, Things Take Time, Take Time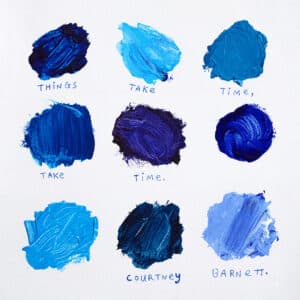 Courtney Barnett has released her third studio album, Things Take Time, Take Time, via Mom+Pop Music/Marathon Artists. The singer-songwriter wrote the follow-up to 2018's Tell Me How You Really Feel over a period of two years and recorded it towards the end of 2020 and early 2021 in Sydney, Northern NSW and Melbourne alongside producer/drummer Stella Mozgawa (Warpaint, Cate le Bon, Kurt Vile). The record includes the previously released singles 'Rae Street', 'Before You Gotta Go', and 'Write A List of Things to Look Forward To'.
---
Damon Albarn, The Nearer the Fountain, More Pure the Stream Flows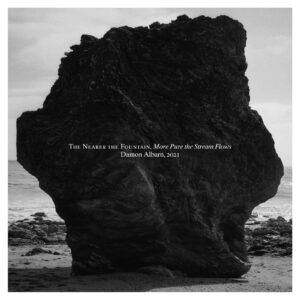 Damon Albarn has issued his latest LP, The Nearer the Fountain, More Pure the Stream Flows, via Transgressive. Following 2014's Everyday Robots, the album was originally conceived as an orchestral piece inspired by Icelandic landscapes. "I took some of these realtime, extreme elemental experiences [of Iceland] and then tried to develop more formal pop songs with that as my source," Albarn said of the album in a statement. "I wanted to see where that would take me. Sometimes it took me down to Uruguay and Montevideo. Other times I went to Iran, Iceland or Devon. With travel being curtailed, it was kind of nice to be able to make a record that put me strangely in those places for a moment or two."
---
Jonny Greenwood, Spencer (Original Motion Picture Soundtrack)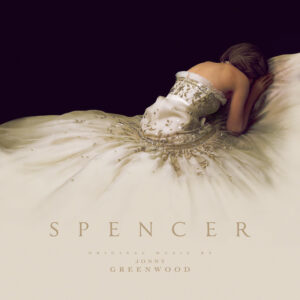 Jonny Greenwood's original soundtrack to Spencer, the Pablo Larraín-directed Princess Diana biopic starring Kristen Stewart, is out now via Mercury KX. It marks the Radiohead guitarist's ninth film soundtrack and includes the previously shared single 'Crucifix'. "I explained to Pablo that there's lots of baggage attached to classical music in films about the royals," Greenwood said in an interview with NME. "You either use actual Handel or pastiche Handel. I watched a few royal films, which were full of sweeping shots of Buckingham Palace, with fanfare horns and tinkling harpsichords on top. I wanted instead to emphasise how chaotic and colourful Princess Diana was, in amongst all that baroque tradition. It's what the film does too."
---
Claire Cronin, Bloodless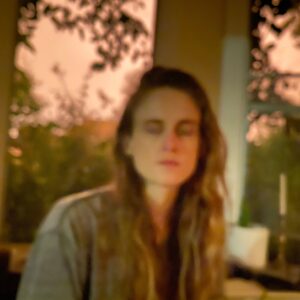 Claire Cronin has released her new LP, Bloodless, via Ordinal Records. It marks the Los Angeles-based writer and musician's third LP, arriving after 2019's Big Dread Moon and her 2020 memoir Blue Light of the Screen. Cronin recorded it alongside her collaborator and husband Ezra Buchla, with Deerhoof's John Dieterich handling the mixing. Of making the album in near-total isolation during one of the worst wildfire seasons in California history, Cronin said: "I felt trapped and hopeless and terrified — of the virus, of the fires, of what was going on in American politics. In some ways, death felt far away — numbers of fatalities on the news — but it was also a constant threat."
---
Irreversible Entanglements, Open the Gates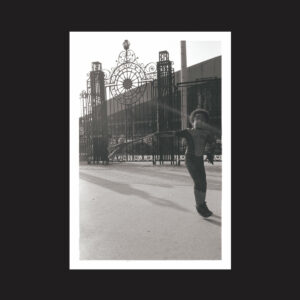 Irreversible Entanglements – the alt-jazz collective featuring Camae Ayewa aka Moor Mother, saxophonist Keir Neuringer, trumpeter Aquiles Navarro, double bassist Luke Stewart, and drummer Tcheser Holmes – have released a new record. Open the Gates is out now via Don Giovanni/International Anthem. Following last year's Who Sent You?, the LP includes the previously released single 'Key to Creation' as well as the title track.
---
Pip Blom, Welcome Break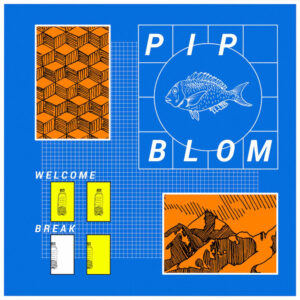 Pip Blom, the Dutch four-piece led by the titular Pip Blom, have dropped their sophomore album Welcome Break via Heavenly. The band self-produced the follow-up to 2019's Boat and recorded it in three weeks at Big Jelly Studios in Ramsgate, England. "This was the second time we were at the same studios so it made it a bit easier for us to make the decision to continue doing it ourselves," Blom told Gigwse, adding: "I think it's definitely more polished, and maybe a little bit less DIY. There are probably lots of people who don't like that choice that we've made, but to me, it's like we are really letting the songs speak for themselves instead of hiding behind lots of distortion and weird noises."
---
Jon Hopkins, Music for Psychedelic Therapy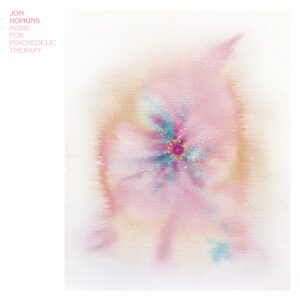 Jon Hopkins has a new album out titled Music For Psychedelic Therapy (via Domino). His first full-length release since 2018's Singularity, the record was inspired by a creative expedition he went on in 2018 at Tayos Caves in Ecuador. "It felt like time for a reset, to wait for music to appear from a different place," Hopkins stated in press materials. "What grew from this experience is an album with no beats, not one drum sound, something that is closer to a classical symphony than a dance / electronica record. Something that is more like having an experience than listening to a piece of music. Maybe something far more emotionally honest than I had been comfortable making before – a merging of music, nature and my own desire to heal."
---
Other albums out today:
Makthaverskan, För Allting; Gov't Mule, Heavy Load Blues; Lionlimb, Spiral Groove; Aesop Rock & Blockhead, Garbology; Rod Stewart, The Tears of Hercules; The Dodos, Grizzly Peak; Amanda Shires, For Christmas; Little Mix, Between Us.