In this segment, we showcase the most notable albums out each week. Here are the albums out on January 21, 2022:
---
Yard Act, The Overload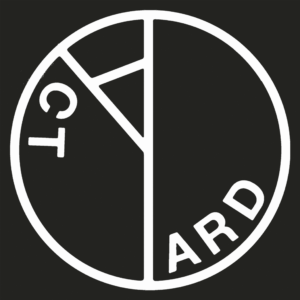 Leeds four-piece Yard Act have released their debut full-length album, The Overload, via Zen F.C. The LP was preceded by the singles 'Payday', 'The Overload', and 'Land of the Blind'. "Lyrically, I think it's a record about the things that we all do – we're all so wired into the system of day to day that we don't really stop and think about the constructs that define us," frontman James Smith explained in press materials. "But also beyond that, it's kind of exciting, because there's still so much we don't understand; how a hive mindset is forged, how information spreads, how we agree and presume things without thinking. Some people think more than others, but a lot of this sloganeering – 'I'm on the left, I'm not wrong' – doesn't achieve anything. Gammons, Karens, Snowflakes, whatever – I find it all so boring. I'm just not into that."
---
Silverbacks, Archive Material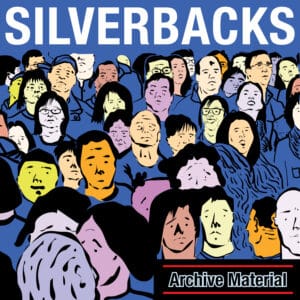 Silverbacks have followed up their 2020 debut Fad with Archive Material, out now via Full Time Hobby. Recorded at Dublin's Sonic Studios in November 2020, the LP sees the band reuniting with Gilla Band bassist Daniel Fox. A press release cites Neil Young, Weyes Blood, Bradford Cox and Cate Le Bon, Television, and Gang of Four as reference points for the album, which includes the advance tracks 'A Job Worth Something', 'Rolodex City', and 'Wear My Medals'. Some of the songs reflect on the COVID-19 pandemic, with the band's Daniel O'Kelly explaining: "I can't remember who it was, but I saw a musician who said that they'd be keeping away from writing anything about the pandemic, because who wants to hear about that? But I'd much rather hear about an event via someone who actually lived through it, rather than someone writing about it retrospectively." Read our Artist Spotlight interview with Silverbacks.
---
Anxious, Little Green House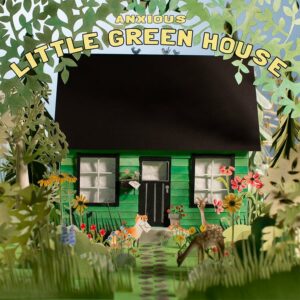 Little Green House is the debut full-length album from the Connecticut band Anxious. Out now via Run for Cover, the album spans 10 tracks, including the previously released singles 'Growing Up Song', 'In April', 'Call From You', and 'Let Me' with Fiddlehead's Pat Flynn. "I think a lot of the record is a coming-to-terms, interpretive record about relationships with people and thinking introspectively," vocalist Grady Allen explained in a statement. "I'm sure it'll be a cliché very soon to say, 'With all the time spent away, I was able to really think about things,' but having that time to sit and be introspective really does give you perspective on yourself, the relationships you have with other people, and that recognition that while you might all be interconnected—whether it's your parents, your friends from high school, people you know through music—it's bound to happen that you all have deeply individual and separate paths, and that's okay."
---
Boris, W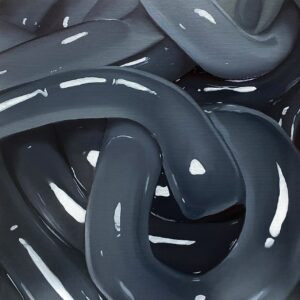 Boris are back with a new album titled W. Billed as a companion to their 2020 record NO, it marks the Japanese heavy rock band's first full-length release for Sacred Bones. The band's Wata carries lead vocal duties throughout the record, whose style ranges from noise to new age, with suGar yoshinaga handling sound production. Ahead of the release, Boris shared the album tracks 'Beyond Good and Evil' and 'Drowning by Numbers'.
---
Years & Years, Night Call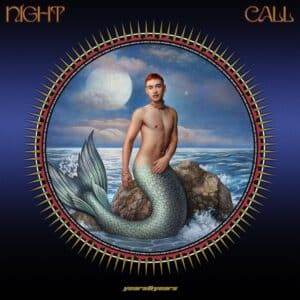 Olly Alexander has released his latest album under the Years & Years moniker, Night Call. Following 2018's Palo Santo and 2015's Communion, the record is out today via Interscope and features the previously shared songs 'Sooner or Later', 'Sweet Talker', 'Starstruck', and 'Crave'. Talking about the album in press materials, Alexander said: "I was writing from a fantastical space, stuck in the same four walls. I wanted to have as much pleasure as possible in the music."
---
Artsick, Fingers Crossed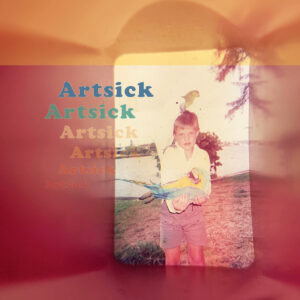 Fingers Crossed is the debut album by Artsick, the collaborative project of guitarist/vocalist Christina Riley (Burnt Palms), bassist Donna McMean (Lunchbox, Hard), and drummer Mario Hernandez (Kids On A Crime Spree, Ciao Bella). The band was formed in 2018, when Riley was experiencing "artsickness" and writing songs that she then shared with Hernadez and McMean, who recognized the feeling and eventually joined the group. A press release cites Dolly Mixture, Vivian Girls, and Colleen Green as references points, with Riley noting that she has "always been drawn to fuzzy guitars, melodies with emotion and songs with urgency." Artsick shared 'Despise', 'Look Again', and 'Ghost of Myself' ahead of the record.
---
Boy Harsher, The Runner (Original Soundtrack)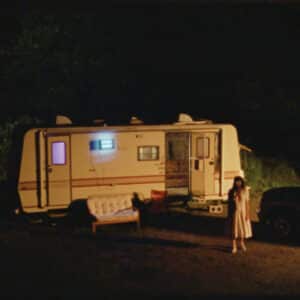 Boy Harsher, the duo of vocalist Jae Matthews and producer Augustus Muller, have issued their new album, The Runner, via Nude Club/City Slang. The group's fifth LP following 2019's Careful is tied into a short horror film written, produced, and directed by the duo, also titled The Runner and available to stream on Shudder. Recorded at their home in Northampton, MA, The Runner OST was developed between 2019 and 2020 alongside longtime collaborator and friend, Jordan Romero, and combines cinematic instrumentals with the group's dark pop sound. The final mixes were completed by Icio Baggio in Bassano, Italy.
---
Jana Horn, Optimism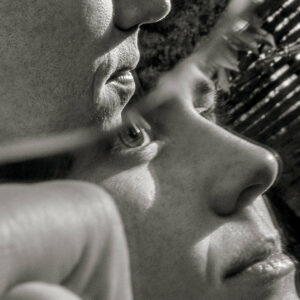 Jana Horn's debut album Optimism, which was self-released in 2020 in a small run of vinyl, is getting a re-release today via No Quarter Records. The record contains 10 songs, including the advance tracks 'Time Machine', 'Jordan' and 'Optimism'. "Optimism seemed to come about indirectly, almost in passing, a feeling of being in-between things…" the Austin singer-songwriter said in a statement. "I had just discovered, late, Raymond Carver, Broadcast, Sybil Baier (which 'Tonight' is more or less dedicated to), Annette Peacock, Richard & Linda Thompson, a short story called 'Car Crash While Hitchhiking' by Denis Johnson. I had 'Heart Needs A Home' in mind, 'The Great Valerio'; I was just really moving through the world, hanging in the shadows of the people I wanted to be. Hoping, looking out, this is Optimism. I was looking for anything."
---
Other albums out today:
Gabriella Cohen, Blue No More; Pan Daijing, Tissues; Kids on a Crime Spree, Fall in Love Not in Line; Miles Kane, Change the Show; Janis Ian, The Light at the End of the Line; Palace, Shoals;  iann dior, On to Better Things; Anna Ash, Sleeper; AURORA, The Gods We Can Touch; Ludovico Einaudi, Underwater; Aoife O'Donovan, Age of Apathy.