In this segment, we showcase the most notable albums out each week. Here are the albums out on April 1, 2022:
---
 Red Hot Chili Peppers, Unlimited Love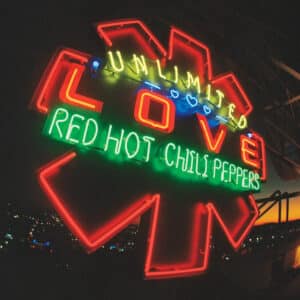 Red Hot Chili Peppers are back with the new album Unlimited Love, their first with guitarist John Frusciante back in the lineup since 2006. The Rick Rubin–produced LP was previewed with the singles 'Not the One', 'Black Summer', and 'Poster Child'. "Our only goal is to get lost in the music," the band said of the record in press materials. "We (John, Anthony, Chad and Flea) spent thousands of hours, collectively and individually, honing our craft and showing up for one another, to make the best album we could. Our antennae attuned to the divine cosmos, we were just so damn grateful for the opportunity to be in a room together, and, once again, try to get better. Days, weeks and months spent listening to each other, composing, jamming freely, and arranging the fruit of those jams with great care and purpose. The sounds, rhythms, vibrations, words and melodies had us enrapt."
---
PUP, THE UNRAVELING OF PUPTHEBAND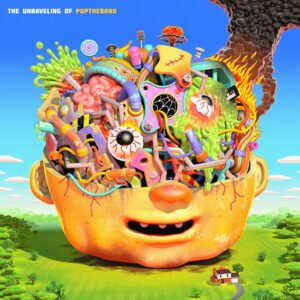 PUP have returned with a new LP called THE UNRAVELING OF PUPTHEBAND. The Toronto punk band's latest follows 2019's Morbid Stuff as well as the 2020 EP This Place Sucks Ass. It was recorded and mixed over the course of five weeks in the summer of 2021 in producer Peter Katis' Connecticut mansion and features contributions from Sarah Tudzin of illuminati hotties, NOBRO's McCaughey, Casper Skulls' Melanie St-Pierre, and Erik Paulson of Remo Drive. "As the weeks passed, we seemed less and less rational, objective, and sane," vocalist and guitarist Stefan Babcock said in a press release. "You can hear the band start to fall off the cliff, and because of that, I think this record is our truest and most genuine to date. There is nothing more PUP than a slow and inevitable descent into self-destruction."
---
 Christian Lee Hutson, Quitters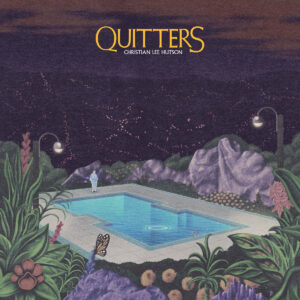 Christian Lee Huston has followed up his 2020 LP Beginners with Quitters, out now via ANTI-. The album was produced by Phoebe Bridgers and Conor Oberst and includes the advance tracks 'Cherry', 'Strawberry Lemonade', and 'Rubberneckers'. "When we made Beginners, the aim was to make simple digital recordings of how I would play the songs in the room," Hutson explained in a statement. "With this record, Phoebe and Conor had an idea that it would be fun to make it to tape. Phoebe is my best friend and making Beginners with her was so comfortable and easy. So I wanted to work with her again." He added: "I took a long time with Beginners. I had those songs for 10 years, but these songs came out a lot faster. There was a little bit of insecurity with the lyrics. Having Conor there served the purpose of someone who I really respect as a lyricist and could soothe my anxiety."
---
Alabaster dePlume, GOLD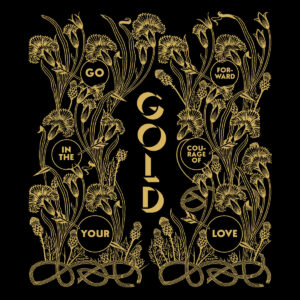 Alabaster dePlume, the project of London-based composer, saxophonist, and poet Angus Fairbairn, has a new album out today titled GOLD – Go Forward in the Courage of Your Love. Released via Chicago label International Anthem, the double-LP follows 2020's To Cy and Lee: Instrumentals Vol. 1 and was recorded over two weeks at the Total Refreshment Center, with guest contributions from Falle Noike, Sarathy Korwar, Rozi Plain (This Is the Kit), and Tom Skinner (The Smile, Sons of Kemet). The recording process involved a different set of musicians each day, recording the same tunes without the opportunity to rehearse or listen back to the tracks. "They didn't have enough preparation to be able to hide behind this piece of material or skill," Fairbairn said. "They had to look up and respond to each other, and that's what we've recorded. The method is part of the mission. It wasn't like school. We had mayhem. We were having fun. That's the story and the process – and I want to live that way."
---
Duster, Together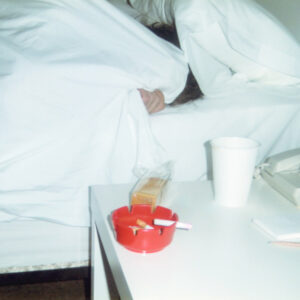 Duster – the San Jose indie rock trio of Clay Parton, Canaan Dove Amber, and Jason Albertini – have surprise-released a new album titled Together. The 13-track effort, which follows the band's 2019 self-titled record, is available on streaming services today, and each song is also accompanied by a music video on YouTube. "I know people say, 'Oh Duster music so sad, we've even said it ourselves before," Parton said in a statement. "But it's a lot more like absurdism than nihilism."
---
more eaze, oneiric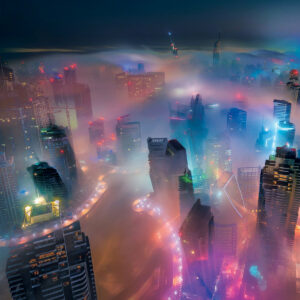 more eaze, the electronic project of mari maurice, has issued a new album called oneiric. The six-track record features contributions from frequent collaborator claire rousay on 'heartbreaker' and Philadelphia-based musician Lucy Liyou on 'uninvited'. "Each song is on the verge of communicating some deep truth but not quite being able to articulate it, like accidentally mumbling a secret while sleep-talking," maurice explained in a statement. "During the time of creation, I began to develop deep, unrequited feelings for someone close to me, and my dreams began to consist of doing quotidian things with this person, but in environments that were geographically or architecturally impossible. The Texas Hill Country would open up to a neon-lit New York City that we'd walk arm and arm through. We'd go shopping at malls containing caverns and rivers next to Hot Topics and Macys."
---
Pillow Queens, Leave the Light On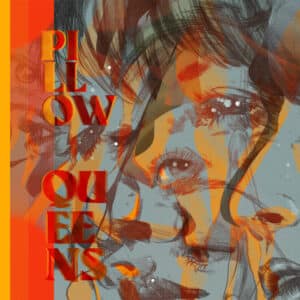 Pillow Queens – the Dublin-based band composed of vocalists Sarah Corcoran and Pamela Connolly, guitarist Cathy McGuiness, and drummer Rachel Lyons – have dropped their second album Leave the Light On via Royal Mountain Records. The follow-up to 2020's In Waiting was preceded by the singles 'No Good Woman', 'Hearts & Minds', and 'Be By Your Side'. The band wrote the record over the course of three months before entering the studio in the spring of 2021 with producer Tommy McLaughlin, who they also worked with on In Waiting.
---
Sondre Lerche, Avatars of Love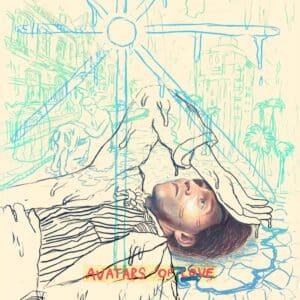 Sondre Lerche has released a new double album called Avatars of Love. Spanning 14 tracks, the LP features guest appearances from AURORA, CHAI, Dirty Projectors' Felicia Douglass, Mary Lattimore, Rodrigo Alarcon, and Ana Müller. While Lerche's previous album, 2020's Patience, took more than seven years to write and record, Avatars of Love was completed over the course of a year in his home country of Norway. "This is without a doubt the biggest, boldest, most complex thing I've ever done," Lerche said in press materials. "At the same time, it was also the easiest, most natural, and most liberating. As an artist, it's the kind of project you always dream about." The album features the early tracks 'Summer in Reverse', 'Dead of the Night', 'Cut', and 'Turns Out I'm Sentimental After All'.
---
Other albums out today:
Meshuggah, Immutable; Dreamville & J. Cole, D-Day: A Gangsta Grillz Mixtape; Battle Ave, I Saw the Egg; Tree River, Time Being; Papercuts, Past Life Regression; Noon Garden, Beulah Spah; Jon Spencer & The HITmakers, SPENCER GETS IT LIT!; Confidence Man, TILT; Warmduster, At The Hot Spot; NCT DREAM, Glitch Mode; Plastikman & Chilly Gonzales, Consumed In Key; lobsterfight, Sun Soaking; Walt Disco, Unlearning; Anne Carner, Dear Unknown.