In this segment, we showcase the most notable albums out each week. Here are the albums out on April 15, 2022:
---
Kurt Vile, (watch my moves)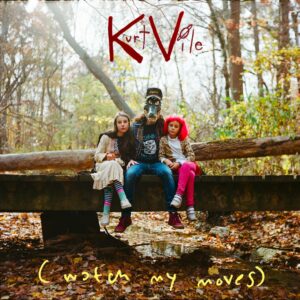 Kurt Vile has returned with a new album, (watch my moves), his first release on Verve Records. The follow-up to 2018's Bottle It In was previewed with the singles 'Like Exploding Stones', 'Hey Like a Child', and 'Mount Airy Hill (Way Gone)'. Vile recorded the new LP primarily at his home studio, OKV Central. "It's about songwriting. It's about lyrics. It's about being the master of all domains in the music," he said in press materials. "I'm always thinking about catchy music, even though it's fried, or sizzled, out. It's my own version of a classic thing — it's moving forward and backward at the same time." The album features contributions from Chastity Belt, Cate Le Bon, Warpaint's Stella Mozgawa, and Sarah Jones on percussion.
---
Swedish House Mafia, Paradise Again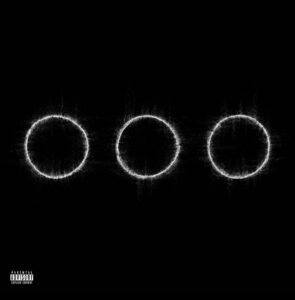 Swedish House Mafia's long-awaited debut album, Paradise Again, has arrived via Republic Records. The LP spans 17 tracks and features appearances from A$AP Rocky, Sting, Connie Constance, Mapei, Seinabo Sey, and more. "In the past we put out single after single, and it was almost like we were chasing something," the group's Sebastian Ingrosso told NME. "When Steve first said, 'We need to make an album', I wanted to jump out the window. Swedish House Mafia have never made an album before, and historically it takes us a long time to even make a song. We're really happy with what it's become, though – we can't wait to give it to the world."
---
Alex G, We're All Going to the World's Fair (Original Motion Picture Soundtrack)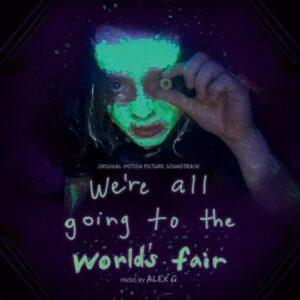 Alex G has released his soundtrack to Jane Schoenbrun's new movie We're All Going to the World's Fair via Milan Records. The film is a coming-of-age story about a teenage girl who becomes immersed in an online role-playing horror game. "Whenever it rains at night I put on Alex's score and listen to how the rain on my roof sounds mixed with Alex's beautiful, lonely music," Schoenbrun said in a press statement. "I've been a fan of Alex's records for so long, and it was literally a dream come true to get to collaborate with him on my first feature. I can't imagine a better or more moving accompaniment to the film." Ahead of its arrival, Alex G shared the tracks 'End Game' and 'Main Theme'.
---
SAULT, AIR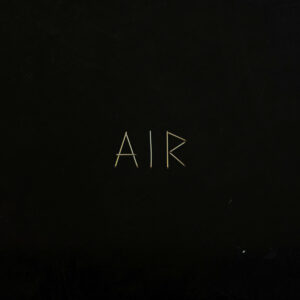 SAULT have-surprise released a new album titled AIR. The enigmatic UK group's latest can be purchased via Bandcamp and follows 2021's Nine, which was only available to stream and download for 99 days following its release. AIR marks SAULT's fifth LP; they released a pair of albums, Untitled (Black Is) and Untitled (Rise), in 2020, which were preceded by 2019's 7 and 5.
---
James Krivchenia, Blood Karaoke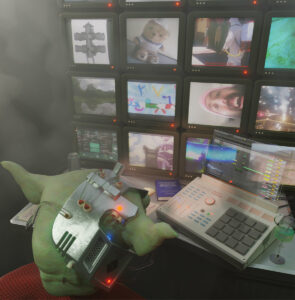 James Krivchenia has issued a new experimental solo LP, Blood Karaoke, via Reading Group. The Big Thief drummer and producer assembled the album by sampling unwatched YouTube videos found through random online generators, including clips of Microsoft Office PowerPoint presentations, video game walkthroughs, old local news clips, and more. "It was a very iterative, long process, lots of editing and putting together little moments or 10 second chunks with lots of samples," Krivchenia explained in a statement. "The music was conceived to be a somewhat unbroken 40 minute long composition and I think of the singles as excerpts." He previewed the record with the single 'Emissaries of Creation'.
---
Vundabar, Devil for the Fire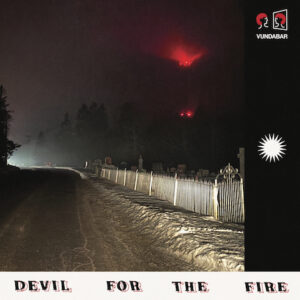 Vundabar have put out their latest album, Devil for the Fire, via Amuse. Originally slated for release in February, the follow-up to 2020's Either Light includes the previously unveiled singles 'Lore', 'Aphasia', and the title track. The LP was written and recorded throughout the summer and fall of 2020 and was inspired by readings on neuroplasticity as well as film noir, constructing a "dream state-y shadow world," according to a press release. Singer Brandon Hagen described 'Lore' as "a walk through a bending mind," adding: "It's about the lineage of meaning, about how all these invisible threads of history, construct and memory (personal and collective) permeate everything around us and in many ways eclipse and obscure the moment."
---
Joyride!, Miracle Question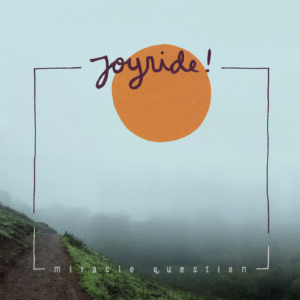 Joyride! are back with Miracle Question, the San Fransisco indie rock band's first new album in six years. The follow-up to 2016's Half Moon Bay is out now via Salinas Records. According to press materials, the album explores themes such as compassion, forgiveness, and nostalgia, and is influenced by the changes that occurred in songwriter Jenna Marx's life, including going to grad school and starting a career in school counseling. Early single 'Flyover States' is about "entertaining fantasies of running away or starting over somewhere new, even when you know you never will," the band told Punk Rock Theory.
---
Other albums out today:
Spanish Love Songs, Brave Faces Etc.; Jewel, Freewheelin' Woman; more eaze, Spiraling; 50 Foot Wave, Black Pearl; Primer, Incubator; Tim Kasher, Middling Age; Prince Daddy & The Hyena, Prince Daddy & The Hyena; Janelane, Okay with Dancing Alone; Sophia Bel, Anxious Avoidant; Cremation Lily, Dreams Drenched in Static..