In this segment, we showcase the most notable albums out each week. Here are the albums out on June 10, 2022:
---
Joyce Manor, 40 oz. to Fresno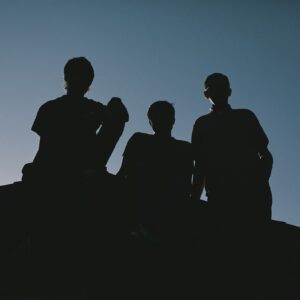 Joyce Manor have returned with their sixth LP, 40 oz. to Fresno, out now via Epitaph. The follow-up to 2018's Million Dollars to Kill Me spans 9 tracks and was produced by Rob Schnapf (Elliott Smith, Tokyo Police Club), who also produced the band's 2006 album Cody. It was mixed by Tony Hoffer (Beck, Phoenix) and features Tony Thaxton of Motion City Soundtrack on drums. "This album makes me think of our early tours, drinking a 40 in the van on a night drive blasting Guided By Voices and smoking cigarettes the whole way to Fresno," vocalist Barry Johnson said in a statement. The singles 'Gotta Let It Go' and 'Don't Try' preceded the record.
---
Sinead O'Brien, Time Bend and Break the Bower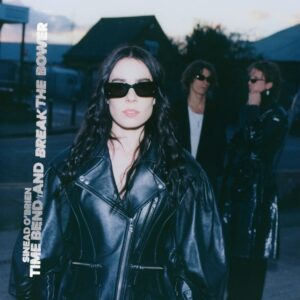 Time Bend and Break the Bower is the debut album by Irish singer-songwriter, poet, and performer Sinead O'Brien. Out now via Chess Club Records, it includes the previously released singles 'There Are Good Times Coming', 'Girlkind', 'Like Culture', and 'Holy Country'. "The story of the album is built up in layers; one song giving context to the next," O'Brien explained in a statement. "I thought about becoming undressed; testing my ideas, my voice. Working myself out across themes of identity, curiosity, creative process. Experimenting with the form and shape of language, using tone and delivery to get to the immediate centre of what I am saying. The record opens and closes with poems, these tracks have a really clear direction – a form which is set apart from the 'songs'. I hold stops in different places, moving emphatically through the lyrics, changing the meaning. No punctuation – only the voice mapping out the way." Read our Artist Spotlight interview with Sinead O'Brien.
---
Grace Ives, Janky Star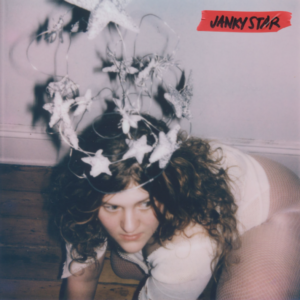 Grace Ives has released her new album Janky Star, which follows 2019's 2nd. Out now via True Panther/Harvest/EMI, the LP was previewed with the singles 'Loose', 'Angel of Business', and 'Lullaby'. The Brooklyn-based artist made the record Star with co-producer Justin Raisen in Los Angeles. "Some people go through a version of something called rejection therapy, where they ask for things they simply can't have," Ives said in a press release, adding: "Everyone has a shitty star tattoo/stick n poke, that's never perfect, or is rough around the edges. A beautiful thing to think about is that stars on earth look like blobs but in space really defined structures."
---
Shearwater, The Great Awakening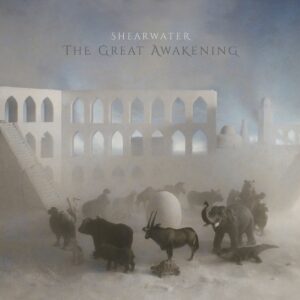 Shearwater's first new album in six years, The Great Awakening, has arrived via the band's own Polyborus label in partnership with Secretly Distribution. Following 2016's Jet Plane and Oxbow, the LP features the previously shared tracks 'Xenarthran', 'Aqaba', and 'Laguna Seca'. "It was nice to not have any ambitions at all of making any kind of radio single or something that was supposed to be conventionally appealing in any way," singer Jonathan Meibur said in an interview with Under the Radar. "Because we'd crowd-funded the record and we didn't have a record label, we were beholden to no one really, except for the people who'd funded it. I did want to give them something that they would recognize as being Shearwater in some way and hopefully like. But beyond that, we're extremely free and I just didn't care. We tried to make something that we enjoyed and that felt interesting."
---
Neneh Cherry, The Versions
Neneh Cherry has issued The Versions, a new LP featuring reimagined versions of her songs performed by a range of artists who have a personal connection with her music. The 10-track record features collaborations with Sia, ANOHNI, Jamila Woods, Sudan Archives, Kelsey Lu, Honey Dijon, Seinabo Sey, Greentea Peng, and Tyson, as well as Cherry's version of 'Buffalo Stance' with Robyn and Mapei. The album follows 2018's Broken Politics.
---
Other albums out today:
Elucid, I Told Bessie; BTS; Proof; The Range, Mercury; Jessie Buckley & Bernard Butler, For All Our Days That Tear The Heart; Steve Reich, Reich/Richter; Sam Gendel, SUPERSTORE; µ-Ziq, Magic Pony Ride; The Dream Syndicate, Ultraviolet Battle Hymns And True Confessions; Yann Tiersen, 11 5 18 2 5 18; Liss, I Guess Nothing Will Be the Same.