In this segment, we showcase the most notable albums out each week. Here are the albums out on March 17, 2023:
---
Yves Tumor, Praise a Lord Who Chews But Which Does Not Consume; (Or Simply, Hot Between Worlds)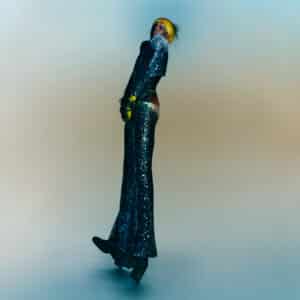 Yves Tumor is back with a new album, Praise a Lord Who Chews But Which Does Not Consume; (Or Simply, Hot Between Worlds), out now via Warp Records. Following 2020's Heaven to a Tortured Mind and 2021's The Asymptotical World EP, the record was produced by Noah Goldstein, mixed by Alan Moulder, and features contributions from Chris Greatti, Yves Rothman, and Rhys Hastings. Described in a press release as Tumor's "most intimate and personal statement to date," the album was previewed by the singles 'God Is a Circle', 'Echolalia', 'Parody', and 'Heaven Surrounds Us Like a Hood'. Read our review of the album.
---
100 gecs, 10,000 gecs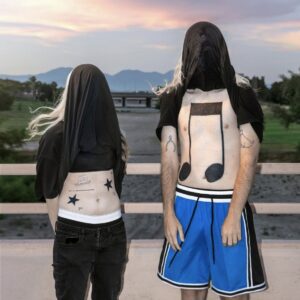 100 gecs have followed up their 2020 debut 1000 gecs with 10,000 gecs. The new album, released via Dog Show Records and Atlantic Records, includes the previously shared singles  'mememe', 'Doritos & Fritos', and 'Hollywood Baby'. "When we were making the first album, we were just two friends that wanted to make an album, and it was like, 'We'll do the fucking goofiest shit and make it hot and whatever,'" Laura Les said in a recent interview. "And this one, I mean, it's just a completely different context. We are still two friends that are just trying to make good songs. But I definitely think we've matured as people, a bit, since the first one."
---
M83, Fantasy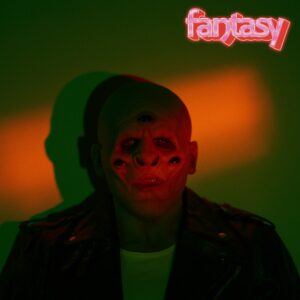 Anthony Gonzalez has returned with the ninth M83 album, Fantasy. Released via their own Other Suns label, the 13-track effort was led by the single 'Oceans Niagara', before Gonzalez shared all six songs that make up the first chapter of Fantasy. "I wanted this record to be very impactful live," he explained in a statement. "The idea was to come back with something closer to the energy of Before the Dawn Heals Us. The combination of guitars and synths is always in my music, but it's maybe more present on this new record than on the previous ones. I wanted to be more present lyrically and vocally even if that was daunting at first. I thought if I could achieve that, this album will be more personal than those that came before."
---
Unknown Mortal Orchestra, V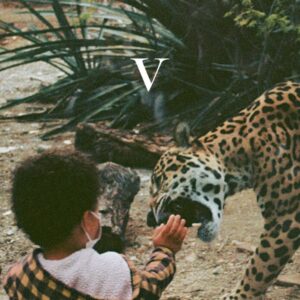 Unknown Mortal Orchestra have released their latest LP, V, via Jagjaguwar. Bandleader Ruban Nielson was inspired by West Coast AOR, classic hits, off-kilter pop, and Hawaiian hapa haole music during the making of the album, which was conceived during the pandemic in Palm Springs, California, and Hilo, Hawaii. "In Hawaii, everything shifted off of me and my music," Nielson explained in a statement. "Suddenly, I was spending more time figuring out what others need and what my role is within my family. I also learned that things I thought were true of myself are bigger than I thought. My way of making mischief – that's not just me – that's my whole Polynesian side. I thought I was walking away from music to focus on family, but the two ended up connecting."
---
deathcrash, Less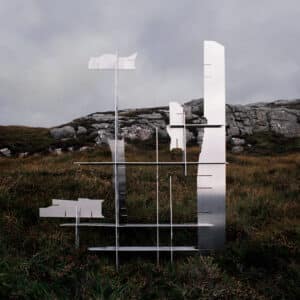 London slowcore band deathcrash have issued a new album, Less, which follows their 2022 debut Return. Out now via untitled (recs), the LP was recorded on the island of Great Bernera in the Outer Hebrides, Scotland, and features the previously released tracks 'Duffy's' and 'Empty Heavy'. "The mission statement was to be super minimal," singer Tiernan Banks explained in a press statement. "Just simple and beautiful guitar parts and to be really bare. To be… less."
---
Black Honey, A Fistful of Peaches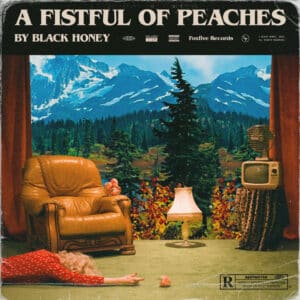 Black Honey have dropped their new album, A Fistful of Peaches. It marks the third LP by the Brighton four-piece, following 2021's Written & Directed. "If the vibe of Written & Directed was creating this whole Tarantino world and this safe space of me almost refusing help and saying I was fine, then with this album it's the opposite," frontwoman Izzy Phillips explained. "Lockdown had happened, I'd had two years of not writing anything and feeling like my entire purpose had gone down the drain, I'd been in intense therapy which was exhausting, and what came out was just me regurgitating things from my entire life and building my brain cells back to how they should be. I've had to be more honest and vulnerable with myself, but I feel like I'd be disservicing anyone who spends their time and passion and energy into this project to not fucking unveil it all."
---
Kosaya Gora, Kosogor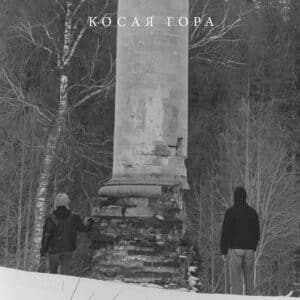 Kedr Livanskiy and Flaty have released their debut collaborative album as Kosaya Gora, which means "oblique mountain" in Russian. Spanning 14 tracks, Kosogor was recorded in a mobile studio the pair took through remote villages in their native Russia. "In one place, there was nothing but a forest, a cemetery and [a] ruined church," Livanskiy recalled. "The wooden house we lived in was 120 years old, and this spirit is imprinted in some songs." Livanskiy described the mood of the LP as "on the one hand, foggy and gloomy, and on the other hand, light."
---
The Lost Days, In the Store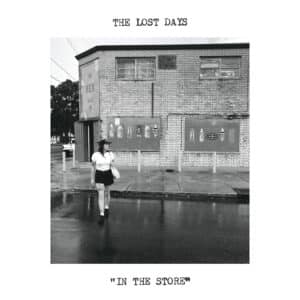 In the Store is the first full-length LP by the Lost Days, the collaborative project of Tony Molina and Sarah Rose Janko. Out now via Speakeasy Studios SF, the follow-up to their 2021 release Lost Demos was preceded by the title track and 'For Today'. "It was really about an obsession with the first three Bill Fox LPs, and finding a newfound freedom in home recording with Sarah that set the concept in motion," Molina explained in a statement. "The Lost Days was a collaboration in which we were tapping into our love of traditional songwriting. We felt that recording to cassette at our friend's house was the best way to capture the songs."
---
Other albums out today:
Genevieve Artadi, Forever Forever; EST Gee, Mad; The Van Pelt, Artisans & Merchants; Doug Paisley, Say What You Like; DJ Black Low, Impumelelo; Emiliana Torrini & The Colorist Orchestra, Racing the Storm; Kruelty, Untopia; Lil Keed, Keed Talk to 'Em 2;  T-Pain, On Top of the Covers; Flyying Colours, You Never Know.