In this segment, we showcase the most notable albums out each week. Here are the albums out on April 28, 2023:
---
The National, First Two Pages of Frankenstein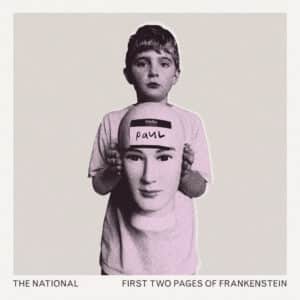 The National have returned with their ninth studio album, First Two Pages of Frankenstein, via 4AD. The follow-up to 2019's I Am Easy to Find was previewed by the singles 'Tropic Morning News', 'Eucalyptus', 'New Order T-Shirt', and 'Your Mind Is Not Your Friend', and boasts collaborations with Taylor Swift, Phoebe Bridgers, and Sufjan Stevens. Talking about the record's title, lead singer and lyricist Matt Berninger explained in press materials: "The book starts off with the narrator on a voyage near the Arctic Circle, and that image of being adrift helped me to write about feeling disconnected and lost and lacking in purpose. Once I started confronting that strange, blurry panic of not having ideas, everything began to crack open a bit." Read our review of the album. 
---
Jessie Ware, That! Feels Good!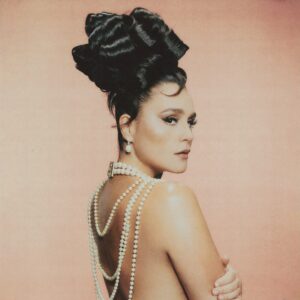 Jessie Ware is back with a new album, That! Feels Good! Following 2021's What's Your Pleasure?, the record features the promotional singles 'Free Yourself', 'Pearls', and 'Begin Again'. It was co-written and produced by frequent collaborator James Ford and Stuart Price (Madonna, Dua Lipa, Kylie Minogue). "That! Feels Good! stems from over 10 years of understanding who I am, and who I enjoy being as an artist and the thrill of performance," Ware said in a press release. Read our review of the album.
---
Indigo De Souza, All of This Will End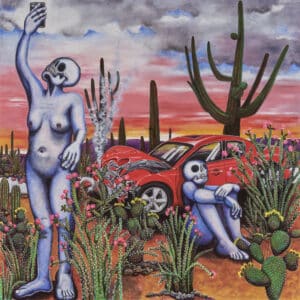 Indigo De Souza has followed up her 2021 album Any Shape You Take with All of This Will End, which is out now via Saddle Creek. Ahead of its release, the North Carolina-based artist unveiled the singles 'Younger & Dumber', 'Smog', and 'You Can Be Mean'. "I think what is cool about this album is that it feels like I used to be more focused on the dark, and now I feel more interested in pulling light from my experience and spreading light from my experience," De Souza said in our interview about the inspirations behind the LP. "But all of that wouldn't exist without the darkness that I feel, and the understanding of the darkness that I feel, and the understanding of how other people feel it too."
---
Susanne Sundfør, blómi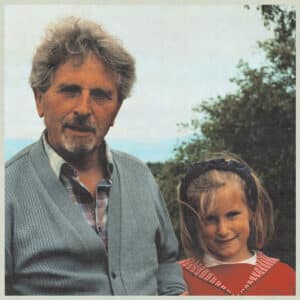 Susanne Sundfør has issued her sixth album, blómi, via Bella Union. The follow-up to 2017's Music for People in Trouble was preceded by the songs 'alyosha' and 'leikara ljóð'. It was largely written as a love letter to Sundfør's young daughter, and also draws from the academic work of her grandfather, the Norwegian linguist Kjell Aartun. "I want this album to be an antidote to the darkness that dominates our culture today," Sundfør said in a press release. "I want to show that there's another way to see reality, if one dares to take the leap of hoping for a more beautiful world." Read our track-by-track interview with Sundfør about blómi.
---
Avalon Emerson & the Charm, Avalon Emerson & the Charm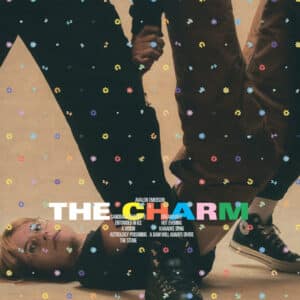 Avalon Emerson has dropped her first album under the moniker Avalon Emerson & the Charm. Featuring the singles 'Sadrail Silhouette', 'Hot Evening', and 'Karaoke Song', the self-titled LP was executive produced by Bullion (Nathan Jenkins) and finds the musician leaning away from dance music and towards pop songwriting. "It was a black-box mystery to me," Emerson told Pitchfork. "I was going on Wikipedia and looking at different song structures, dissecting all these songs that I like. Teaching myself a little bit of music theory, learning about chord progressions. There were a lot of times I felt myself banging my head against the wall, feeling like this is not the way to get there. I had worked with a few other producers and songwriters, but it didn't click until I started working with Nathan."
---
Tiny Ruins, Ceremony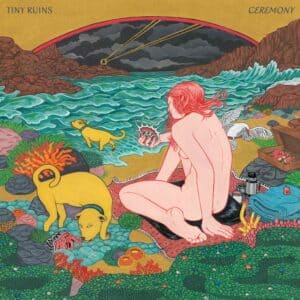 Tiny Ruins, the project of New Zealand singer-songwriter Hollie Fullbrook, has released its fourth LP, Ceremony. Out now via Marathon Artists, the follow-up to 2019's Olympic Girls includes the previously released tracks 'The Crab / Waterbaby', 'Dorothy Bay', and 'Dogs Dreaming', and 'Out of Phase'. The LP draws inspiration from the shores Tāmaki Makaurau's Manukau Harbour, where Fullbrook lives. "It's beautiful but also muddy, dirty and neglected," she explained. "It's a real meeting of nature and humanity."
---
Country Westerns, Forgive the City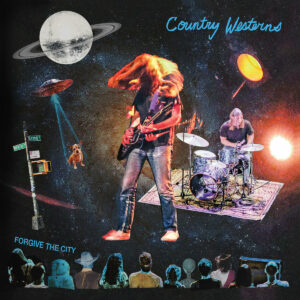 Country Westerns' sophomore full-length, Forgive the City, has arrived via Fat Possum Records. The follow-up to the Nashville trio's self-titled 2020 debut finds them reuniting with producer Matt Sweeney. "Overall, it's about partnerships," vocalist and guitarist Joseph Plunket shared in a statement. "Though never planned as a concept, writing the last few songs (sometimes in the studio) I started to realize that none dealt with romantic relationships in any direct way. They're intense songs about friendships, fellow travelers, even business associations—how exciting they can be when things begin and how disappointments, betrayals or shared success can leave just as much a mark on your life as romantic love. In the end that's all a band is right?"
---
Braids, Euphoric Recall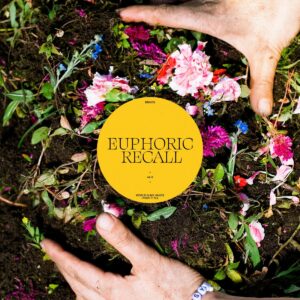 Released via Secret City Records, Euphoric Recall is the fifth studio album by Canadian experimental pop band Braids. Following 2020's Shadow Offering, the collection was written, recorded, self-produced, and mixed at Studio Toute Garnie, the group's Montréal studio. "How you cultivate your heart space is extremely important to the outcome of what you are pursuing," singer/guitarist Raphaelle Standell-Preston reflected in a statement. "I think that when we are operating from a place of safety and feeling loved and have intentions of loving, we can access really interesting places."
---
Other albums out today:
JFDR, Museum; Bernice, Cruisin'; Jack Harlow, Jackman; Smokey Robinson, GASMS; Washer, Improved Means To Deteriorated Ends; Lisa/Liza, Breaking and Mending; Bill Orcutt, Jump on It; Neil Gaiman + FourPlay String Quartet, Signs of Life; Matt Maltese, Driving Just to Drive; Baby Rose, Through and Through; Diplo, Diplo Presents Thomas Wesley: Chapter 2 — Swamp Savant; Sister Zo, Arcana; Neggy Gemmy, CBD REIKI MOONBEAM; Robyn Hitchcock, Life After Infinity; Matthewdavid, Mycelium Music; John Andrews and the Yawns, Love for the Underdog; Lau Nau, 5 x 4; Zoon, Bekka Ma'iingan; Martyna Basta, Slowly Forgetting, Barely Remembering.