Somehow, we're already halfway through June, which means it's a good time to take stock of the best music that's come out in the year so far. I've seen people argue that 2023 started in underwhelming fashion where great albums are concerned, and even the few event albums we did get struggled to generate much hype following their release. Yet in the past six months we've also heard truly outstanding records from artists working in rock, pop, and hip-hop, and enough great albums across all genres that it still feels a little too much. We've compiled 30 of them in this list, where you can find links to prior coverage as well as a few albums we haven't previously reviewed. Here, in alphabetical order, are the best albums of 2023 so far.
---
Andy Shauf, Norm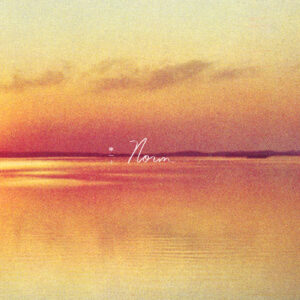 When he started working on his new album, Andy Shauf thought the songs might not even be connected this time; it would be a more conventional collection – normal, even; thus, Norm. It ended up having a lot more in common with his previous albums, sketching out scenes for his characters to figure out how their feelings relate to one another. Partly because of how the songs were conceived, however, and partly due to the influences that he was exposed to, Shauf also found himself exploring new and interesting ideas, both musically and conceptually. Some things are immediately obvious, others take time to sink in. On the surface, the songs are pleasant and hazy, but there's something much darker lurking underneath. Follow along and you'll be rewarded with an intimate collection where each storyline ultimately comes together while still leaving things eerily open, like a dream. Read our track-by-track interview with Shauf.
---
billy woods & Kenny Segal, Maps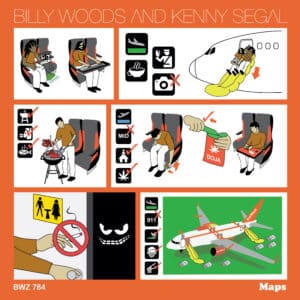 Even a cursory, breeze-through listen makes it clear billy woods has a lot to say on Maps. Line by line, as always, there's a strange pleasure in trying to untangle his knotted, artful rhymes and trace his shifts in perspective. But the album is especially fascinating considering the scope of his discography; conceptually, as a kind of travelogue, it veers away from last year's Aethiopes and Church, two vastly different albums in their own right, but at the same time seems to follow the same fragmented, dream-like logic, which woods doesn't so much rest in as try to rip into. For many like-minded artists, dense lyricism against dreary, diffuse instrumentals is a comfortable vibe; for woods, it's a challenge to find comfort amidst the unsteadiness. His second full-length collaboration with producer Kenny Segal, Maps both warps and perfects his approach while pushing him to explore new territory. Read the full review.
---
boygenius, the record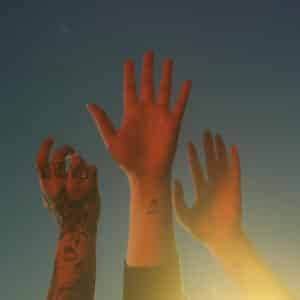 There's music about intimacy, and then there's music about intimacy between the people making it. boygenius songs have a way of being gut-punchingly honest no matter who they're addressing, but the ones celebrating the bond between the trio – Julien Baker, Phoebe Bridgers, and Lucy Dacus – are bound to be a different kind of special. Their friendship felt so precious that when Dacus first came up with 'We're in Love', a song whose first-person plural is entirely unambiguous, Baker was slightly mortified by the idea of making such earnestness public. "Damn, that makes me sad," Dacus sings, characteristically reacting to her own imaginary scene. "If you rewrite your life, may I still play a part?" Of course, sadness alone doesn't cut it. When it twists a knot in your stomach, a whole swirl of emotion's caught up in there. the record, friendly soldier in waiting, will help you breathe it out. Read the full review.
---
Black Country, New Road, Live at Bush Hall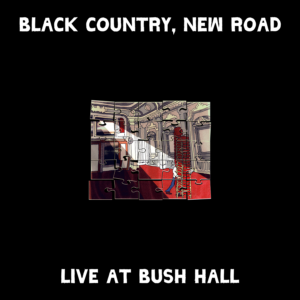 Throughout their 2022 tour, Black Country, New Road performed a set of all-new material and nothing from their first two albums; when I caught their set at Primavera last year, it was with the giddy excitement of watching a group reinvent themselves once again following the departure of frontman Isaac Wood. With bassist Tyler Hyde, saxophonist/flutist Lewis Evans, and keyboardist May Kershaw trading lead vocal duties, the songs were potent and stirringly beautiful, but there was no preciousness about them, elevated instead by displays of talent, character, and camaraderie that seemed almost miraculous. Capturing their three-night residency at the London venue, Live at Bush Hall now strikes me less as a document of a band in transition than a cohesive, rapturous, and heart-wrenching collection all its own, one whose resonance is continuously evolving.
---
Caroline Polachek, Desire, I Want to Turn Into You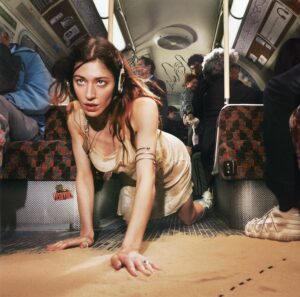 You'd figure the intense longing at the core of Caroline Polachek's debut album, Pang, could only have deepened in the years since – and you wouldn't be wrong – but Desire, I Want to Turn Into You is framed as somewhat a departure from that record: looser, dirtier, and more bizarre, its metaphors hewing closer to the earth. It's not any less cohesive than its predecessor, but the boundaries here are more porous and abstract, with sounds darting in all sorts of different directions. But the fact that she allows herself to venture off the beaten path does nothing to detract from the emotions at play, though, which is the real miracle of Desire. There is a physicality and vulnerability to the record as much as there is humour and surrealism – they're all part of her "twisted, manic, cornucopeiac" vision. Read the full review.
---
Christine and the Queens, Paranoïa, Angels, True Love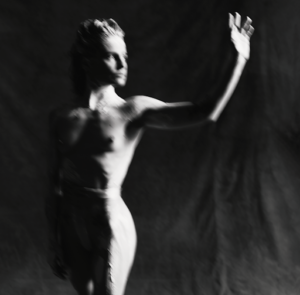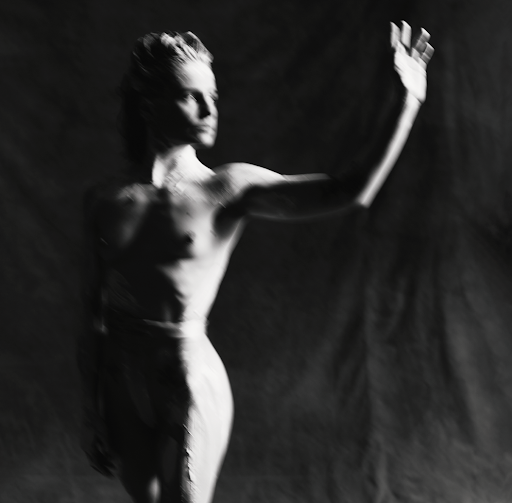 Paranoïa, Angels, True Love might be the fullest – or, more to the point, truest – expression of what the Christine and the Queens project has been hinting at for years. Directly inspired by Tony Kushner's Pulitzer Prize-winning play Angels in America, the record's title seems to present the framework for each of its three acts, but the thematic focus is really down there in the middle – Angels – with Paranoïa and True Love acting as opposing energies that drift in and out of the main stage. Chris' last record was heady and impenetrable, most thrilling for offering clear glimpses of what lay on the horizon. The follow-up meanders but never gets lost or blinded by its own poetic glory and performance, creating a potent, immersive, and rewarding experience that doesn't require you to know anything about Chris or Angels in America in advance. You're engaged simply by standing before him. Read the full review.
---
Debby Friday, GOOD LUCK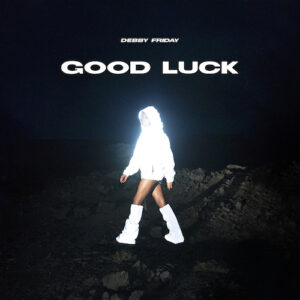 Co-produced with Graham Walsh of Holy Fuck, Debby Friday's debut album exudes fiery confidence at every turn, but if Friday's intensity is the first thing that strikes you about her music, what's most impressive is her versatility in channeling it – from the brashness of the title track to the soft vulnerability of 'SO HARD TO TELL' to the religious fervor of 'PLUTO BABY'. Even as it plays as a sort of personal exorcism, GOOD LUCK showcases an artist capable of fluidly jumping between perspectives, who approaches sound, narrative, and character – in this case, a portal to her younger self – as forms both malleable and hybrid. What feels like a shadow of emotion, then, can come into the light. Read our Artist Spotlight interview with Debby Friday.
---
Deerhoof, Miracle-Level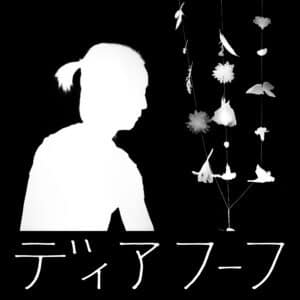 Deerhoof's music has been celebrated for its mystical sense of adventure and whimsy, for ignoring the boundaries of genre, but it's also grounded in real-world problems and keeps seeking new ways of tackling them. Their 19th LP, Miracle-Level, is their first to be recorded entirely in a proper studio and their first to be sung in Satomi Matsuzaki's native Japanese. Yet it's also a bold and significant entry in their catalog for carving a different path toward optimism than any of their previous albums, including 2021's Actually, You Can, expanding its scope to the miraculous. The shift in Miracle-Level is as much about embracing a different model of enlightenment as it is about working within new creative parameters, and the possibilities they open up. The results are at once ferocious, approachable, revitalizing. Read our inspirations interview with Deerhoof.
---
feeble little horse, Girl with Fish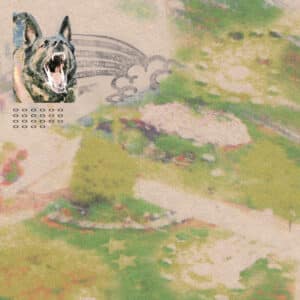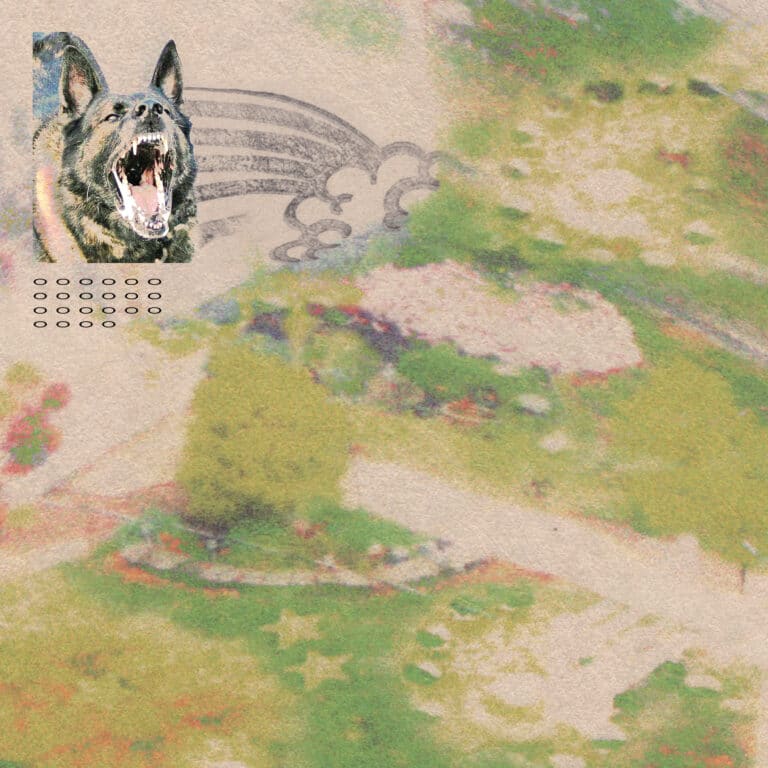 Girl with Fish is the sophomore LP from Pittsburgh's feeble little horse, and it turns the intriguing qualities of 2022's Hayday into something altogether mesmerizing. Unlike similarly-minded indie acts, the band doesn't search for the sweet spot between hooky melodies and ambitious experimentation; stickiness is their whole deal, whether it comes in the form of something delicate, fuzzy, or idiosyncratic. Their synergy warps and mangles and compresses a swathe of influences until they're barely identifiable, but the musical and emotional dynamics are laid out in such a way that it leaves you with something to ponder latch onto. There's a mix of humour and vulnerability in bassist/vocalist Lydia Slocum's lyrics, which perfectly match the playful chaos of the music. Sometimes, it seems to suggest, it's more fun to just get lost in the maze.
---
Feist, Multitudes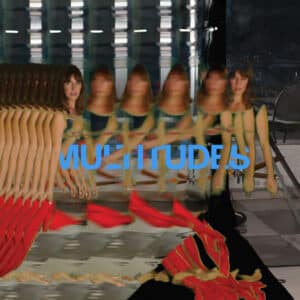 Multitudes, Feist's sixth studio LP, doesn't swing between extremes so much as it contains – well, it's there in the title. Following her 2019 arena tour and before the start of the pandemic, Feist adopted her first child, Tihui, and when the world shut down, they lived with her father, the abstract painter Harold Feist, before he passed away a year later. Many of its songs started as lullabies sung to her daughter, and the project was first conceptualized as an immersive multimedia show alongside production designer Rob Sinclair. After workshopping the songs in a series of performances, she spent a few weeks tracking the album at a home studio near the California redwoods with frequent collaborators Robbie Lackritz and Mocky (Blake Mills also contributed production on a few tracks). Given the circumstances, it's remarkable how effortlessly the collection itself tunes into the blurry space between new motherhood and new loss, between the self and the collective. Read the full review.
---
Fenne Lily, Big Picture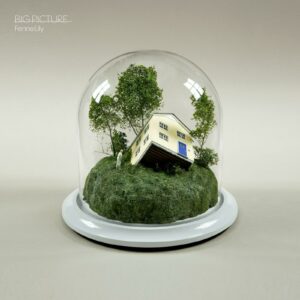 Like 2020's BREACH, Fenne Lily once again wrote her latest album, Big Picture, in isolation, this time in her Bristol flat – though real quietude was disrupted by the chaos and claustrophobia of the pandemic – but she set out to make the recording process her most collaborative yet, enlisting Brad Cook to co-produce the record at his Durham studio. Her first collection to be written over the course of a relationship, its ten songs reflect the transience of love, both basking in its delicate glow and acknowledging a growing disconnect. There's frustration and uncertainty in that space, but Lily and her band have a beautifully subtle way of funneling some of it into tenderness and light. Even as she leaves things open-ended, the music somehow eases the weight of letting go. "Picture me whatever way you can," she sings on 'Red Deer Day', "Remember me as a place." Read our Artist Spotlight interview with Fenne Lily.
---
Indigo De Souza, All of This Will End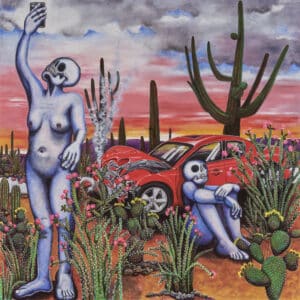 The title of Indigo De Souza's latest album is a pure statement of fact: All of This Will End. Depending on your frame of mind, it scans as either totally defeatist or life-affirming, and the Asheville, NC singer-songwriter doesn't point in any one direction – simply gestures at the preciousness of everything and, in her music, traces how it moves through her body. De Souza wrote the follow-up to 2021's Any Shape You Take during a transitional period while detaching herself from a toxic community, and by the time she went back into the studio, she was surrounded by safer, kinder, and more loving people who became a source of inspiration all their own. Like her previous albums, it's driven by raw intensity and emotional dynamics that can get pretty messy, but it's also filled with unwavering conviction for the things that matter, and for the importance of growing with them. Read our inspirations interview with Indigo De Souza.
---
Jessie Ware, That! Feels Good!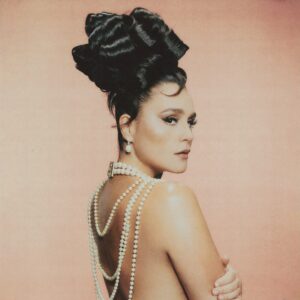 "Just remember: Pleasure is a right!" Jessie Ware shouts on the title track of her new album, which could just as well have served as the tagline for 2020's revelatory What's Your Pleasure? The "just remember" is as important as the declaration itself: That! Feels Good! is an emphatic reminder to hold onto the ethos she embraced on that album, part of a wave of pop records firmly rooted in the euphoric possibilities of dance music – a happy coincidence when people most needed it. Her decision to explore disco was, in her own words, "purely selfish," and on That! Feels Good! she not only steps deeper into the dancefloor but a little further outside of herself. "Is this my life?/ Beginning or end?/ Can I start again?/ Can we start again?" she sings on the immaculate 'Begin Again'. It sounds more and more like an invitation than an existential conundrum, and with all that new light pouring in, you'd be a fool not to give it a chance. Read our review of the album.
---
Kali Uchis, Red Moon in Venus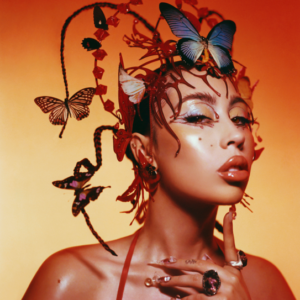 Kali Uchis' music conjures a world of fantastical intimacy, and she knows how to tease us in. While the intro to her triumphant 2018 debut, Isolation, extended over two minutes, carrying an air of mystery and escapism, the track that opens her third album, Red Moon in Venus, is shorter but just as efficient: "I just wanted to tell you, in case you forgot/ I love you," she intones, enveloped by twinkling synths, chirping crickets, and birdsong. Across the next fourteen tracks, Uchis remains firmly committed to that proclamation of love, even as it pushes her in different directions. Though more conceptually focused than Isolation and building on the promise of its Spanish-language follow-up Sin Miedo (del Amor y Otros Demonios) ∞, the way the album revels in different shades of devotion makes for a lavish, enchanting journey. Read the full review.
---
Kara Jackson, Why Does the Earth Give Us People to Love?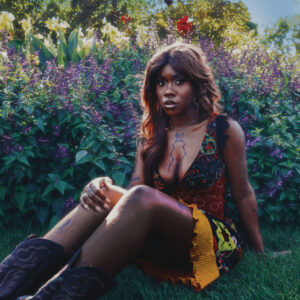 Why Does the Earth Give Us People to Love?, the follow-up to Kara Jackson's stripped-back EP A Song for Every Chamber of the Heart, grew out of a collection of demos the Chicago singer-songwriter recorded in her childhood bedroom in the early days of the pandemic. With help from a group of musicians including NNAMDÏ, Sen Morimoto, and KAINA, she refined them into a candid, tender, and audacious LP that confronts overwhelming emotions around grief and love without smoothing them over. Yet the loneliness in her music is a rare kind – one that nurtures her internal contradictions, finding ways to be humorous and playful and fierce as a means of sustaining, if not warding off, suffering. In its honest specificity, you're reminded of the things we share – all worth the light of day. Read our Artist Spotlight interview with Kara Jackson.
---
Kelela, Raven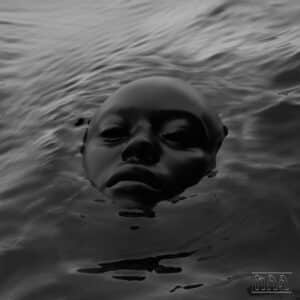 Kelela's music has always been flooded in layers. But while the artful, forward-thinking nature of her alternative R&B has been the center of discussion ever since she broke out with the 2013 mixtape Cut 4 Me, what renders her approach so unique has just as much to do with the intricate ways in which she directs emotional attention. "I really want to be sexy in a nuanced way," she said in a recent interview, and her commitment to that goal – and the implicit belief that those physical and emotional nuances are not only personal but shared among communities – imbues Raven with a vivid sense of purpose. The hour-long record is her most deeply, if not fully, realized effort to date; "deeper than fantasy" is how she describes the love she sinks into, an ideal that grounds and reverberates through Raven even when it dips into more surreal territory. Read the full review.
---
Lana Del Rey, Did You Know That There's a Tunnel Under Ocean Blvd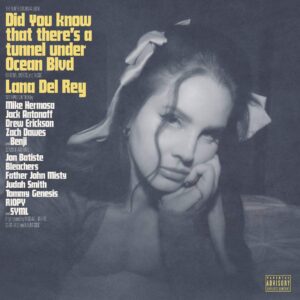 Lana Del Rey's ninth LP is knotty and full of contradictions; she told Billie Eilish that the critically lauded Norman Fucking Rockwell! "was about world-building, whereas this was straight vibing," and if that's the case, the vibes are kind of all over the place. If the 7-minute single 'A&W' served as a jarring ride through her various personas, consider how much there is to unpack as the record sprawls over 77 minutes. But the track and the album are similar in that they delicately balance wistful balladry with something playfully audacious and beat-driven. The real reason Ocean Blvd feels cohesive, however, that it yearns for purpose in a way that not even Norman Fucking Rockwell! did, and it clings to the hope seeping through the cracks even when it's not as resolute. For all the raw, unhinged desperation here, Del Rey finds striking ways to direct it toward reverence, empathy, and wonder. Read the full review.
---
MSPAINT, Post-American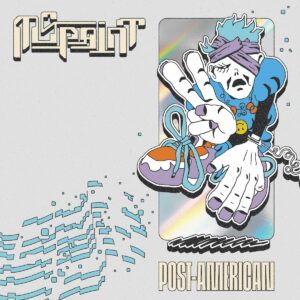 Having met each other through the local punk and hardcore scenes, the members of MSPAINT decided to form a band based on a simple premise: making music with no guitars. The irony was that most of them had previously occupied the role of the guitar player; the challenge was not having it sound like any rock band ditching guitars on their post-apocalyptic eighth album. Their debut LP, Post-American, co-produced by Militarie Gun's Ian Shelton, does away with preconceptions around hardcore by blending elements of synth-punk, hip-hop, metal, and straight-up pop. Though brimming with grim, dystopian imagery that's meant to hold a mirror up to society, it's an infectious, invigorating album that maintains hope for a future that feels just as possible – not looming on the horizon so much as hovering at the edges of the reality we already live in. Read our Artist Spotlight interview with MSPAINT.
---
Mandy, Indiana, i've seen a way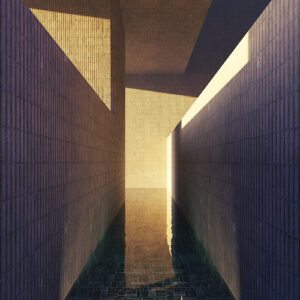 Treading the line between the playful and violent, Mandy Indiana's 2021 … EP balanced militaristic grooves with formless, visceral experimentation, paving the way for the band's debut full-length, i've seen a way. They recorded parts of the album in bizarre, unconventional locales – screaming vocals in a shopping centre, live drums in a cave in the West Country. One session even took place in a Gothic crypt while a yoga class was underway just above them, a sort of literal manifestation of their disruptive, even combative approach to creating dissonance. But the real battle is happening within the music, as Caulfield, singing in her native French, infuses the amorphous chaos that buzzes through the record with fiery intent. Mandy, Indiana fashion a world of discomfort that pulls you further in the more you try to turn away, all while ensuring the view they project is no more grim than galvanizing. Read our Artist Spotlight interview with Mandy, Indiana.
---
Nicole Dollanganger, Married in Mount Airy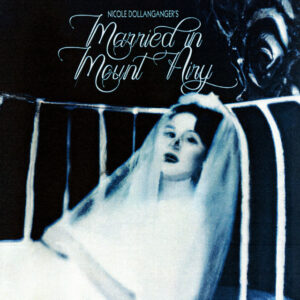 In the lead-up to her last album, 2018's Heart Shaped BedNicole Dollanganger visited the Poconos and was struck by how "everything is love-based, but it's broken down and destroyed"; the abandoned motel as a metaphor for doomed love was something she'd already soaked in. Despite the unusually long wait between albums, Married in Mount Airy seems to pick up where that record left off, as if the paradox kept coming back to haunt her. In Dollanganger's music, love and eroticism have always been inextricable from violence and pain. They get tied up in bleak, gruesome, and often ambiguous ways, but Dollanganger is careful not to veer into exploitation. Her remarkable new album goes one step further, avoiding explicit descriptions in favour of vague yet searing lyrics that amplify both the power and horror that permeates them. Read the full review.
---
파란노을 (Parannoul), After the Magic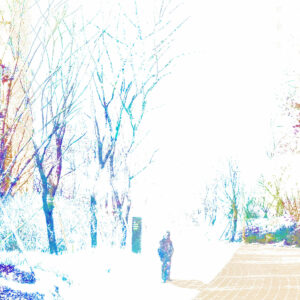 2021's To See the Next Part of the Dream turned out to be an unexpected breakthrough for Parannoul, who fused bedroom pop and shoegaze into an overwhelming, singular experience. The one-man project out of Seoul remains anonymous but has since opened up to collaboration, with last year's Paraglow EP, a joint release with Asian Glow, topping our list of the best EPs of 2022. Part of what makes After the Magic stand out is still its unyielding intensity, a testament to how huge, resonant, and enveloping music that's made by one person with a computer can sound, and more importantly, feel. But by clearly refining their production and pulling from a different array of influences, these new songs achieve a different kind of impact: as opaque and murky as the feelings swirling around them can be, the whole album soars with resplendent warmth and optimism like it's the only thing worth holding onto. You have to believe even if you can't quite put a finger on it.
---
Ryuichi Sakamoto, 12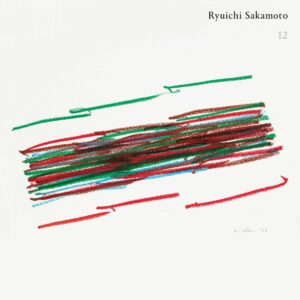 There are two ambient albums I was most drawn to in the first half of 2023. One is Gia Margaret's recently released Romantic Piano, a wistfully meditative, (mostly) instrumental collection I suspect will grow on me over time. The other is Ryuichi Sakamoto's final album, 12, which came out in January, just two months before the composer's death after a long battle with cancer. Conceived as an "audio diary," with tracks titled and sequenced by the dates they were written, the music grapples with mortality in ways that are strikingly intimate, profoundly subtle, and altogether awe-inspiring. There's a disquieting sense of ephemerality to some of the compositions, while others sound lush and fully-formed; some lean into the darkness, others are airy and delicate. Sakamoto's presence is palpable in the mix; you can hear him breathing, perhaps shifting position on the piano. Across its one-hour runtime (double the length of Romantic Piano), the overall mood is one of graceful melancholy. It's easy to slip into but rewards close listening, and the more you listen, the more you don't want its resonance to fade away.
---
superviolet, Infinite Spring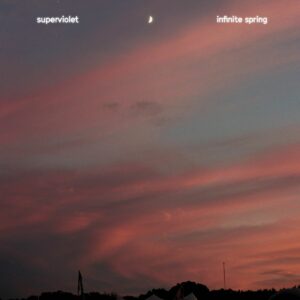 The Sidekicks officially called it quits last December, a few months before singer-songwriter Steve Ciolek began rolling out his debut album as superviolet, Infinite Spring. Ciolek also got married last year – his wife, Kosoma Jensen, was part of the record's tight-knit group of contributors, along with Saintseneca's Zac Little and Sidekicks drummer Matty Sanders – so it makes sense that Infinite Spring explores the endless possibilities of a fresh start, a space it both tries to conceptualize and simply basks in. The songs are reliably hooky and captivating yet wrapped in a lush mix that's filled with joyous warmth; they can be playful at their most tenderly affecting and uplifting at their most frustrated. "I'm doing it different now/ Trying it out loud," he sings on the title track. The thrill, of course, is that it can be so many things, for so many people. Read our Artist Spotlight interview with superviolet.
---
Water From Your Eyes, Everyone's Crushed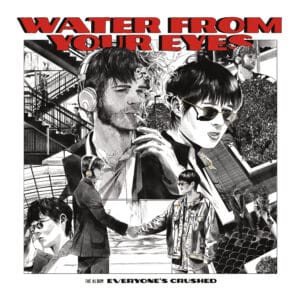 Water From Your Eyes' fifth record, 2021's Structure, brought their knack for hooks, mangled experiments, abstract lyricism, and playful sincerity together and closer to the fore. It's a balance they continue to toy with and perfect on Everyone's Crushed, their first LP since signing to Matador. "I'm ready to throw you up," Brown sings on '14', which you might hear as off, because that's exactly what the album keeps doing – the songs twist and tease and tie themselves into a knot until you almost can't stomach it, but it's the same chaos that feeds you, so you can't help but come back. Throw you off as they might, there's real tenderness and beauty there, and it's all as thrilling as it is violently, inescapably funny. Read our Artist Spotlight interview with Water From Your Eyes.
---
Wednesday, Rat Saw God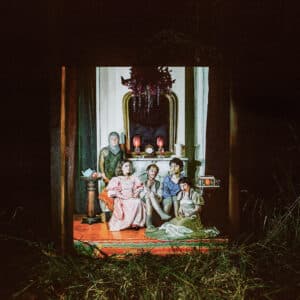 Rat Saw God, the follow-up to Twin Plagues and Wednesday's Dead Oceans debut, is a triumph of razor-sharp focus, churning intensity, and natural ambition. By this point, the group is so in sync that it sounds like they're carrying stimuli through the same nervous system while eliciting different responses. For all the darkness that the album digs into, what it drags along with it is never a lack of clarity. On the contrary, these mostly coming-of-age tales, lived or otherwise absorbed, seem to have sharpened so many other senses: Karly Hartzman is acutely aware of irony, especially as it pertains to religion, and, on songs like 'Bull Believer', fuses allegory and truth to striking effect. Her descriptions never feel overbearing or exaggerated, but heightened in their reality. It's music that zones in on that blurry space between pain as an experience and tragedy as a story in ways that are immediate, glorious, and totally arresting. Read the full review.
---
Westerman, An Inbuilt Fault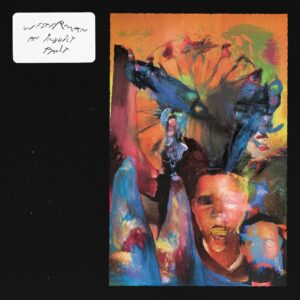 Westerman recorded his debut album, Your Hero Is Not Dead, in Portugal and London with his friend and producer Nathan Jenkins (aka Bullion), who helped move his intricate folk sound in a more textural direction. After spending much of the pandemic in Italy working on demos by himself, Westerman decided to go to Los Angeles to lay down his sophomore LP, An Inbuilt Fault. Co-produced alongside Big Thief's James Krivchenia, the record sets his inquisitive and often ambiguous songwriting against vibrant and fluidly adventurous arrangements that place emphasis on both complex grooves and the primacy of the human voice. Even in the fragmented blur of a lot of these songs, a sense of hopeful sincerity and tenderness seeps through Westerman's gorgeous, intimate music. Read our Artist Spotlight interview with Westerman.
---
Yaeji, With a Hammer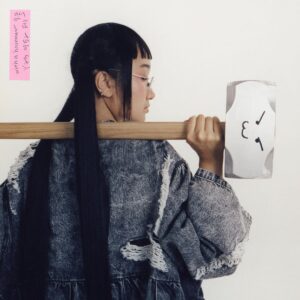 With a Hammer slips into unknowable territory. Yaeji's past work has done that too – the Korean-American artist's 2020 mixtape What We Drew, her first for the storied UK label XL, veered away from the club-oriented dance music of previous releases and into something more ambient, introspective, and diffuse. Even as her musical instincts once again guide her in different directions, her debut album, like What We Drew, chronicles the push-and-pull between anxiety and confidence, community and solitude, weaving catharsis out of the most uncertain corners of that internalized space. Take the lead single 'For Granted', whose emotional core – fluctuating as it does between sincere gratitude and unease around the unexpected goodness of her life – feels like such a continuation of the reflections on What We Drew that it feels wrong to call the With a Hammer a departure. It's only a different, more solidified kind of arrival, one that still stirs up more questions than it answers. Read the full review.
---
Yo La Tengo, This Stupid World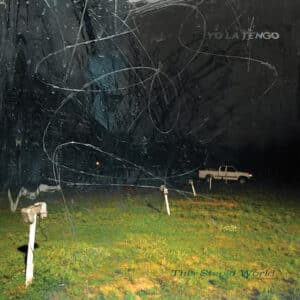 Four decades into their career, Yo La Tengo have such a sprawling and versatile discography that it's no surprise their most beloved records, from 1997's I Can Feel The Heart Beating As One to 2013's Fade, are ones that make an effort to streamline their sound while eloquently fusing different styles. Aside from it being their first album of wholly new material since 2018's There's a Riot Going On, that's another reason why This Stupid World feels like another pivotal moment in a career full of them. On paper, a lot of This Stupid World sounds doomful, or at least weathered by the passage of time. But more often than not, it's a record that's thrilling in its aliveness: "This stupid world, it's killing me," goes its enveloping mantra. "This stupid world is all we have." Read the full review.
---
Youth Lagoon, Heaven Is a Junkyard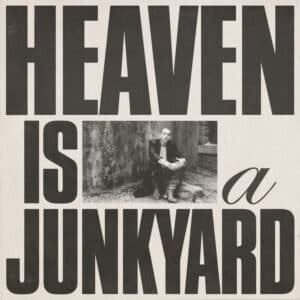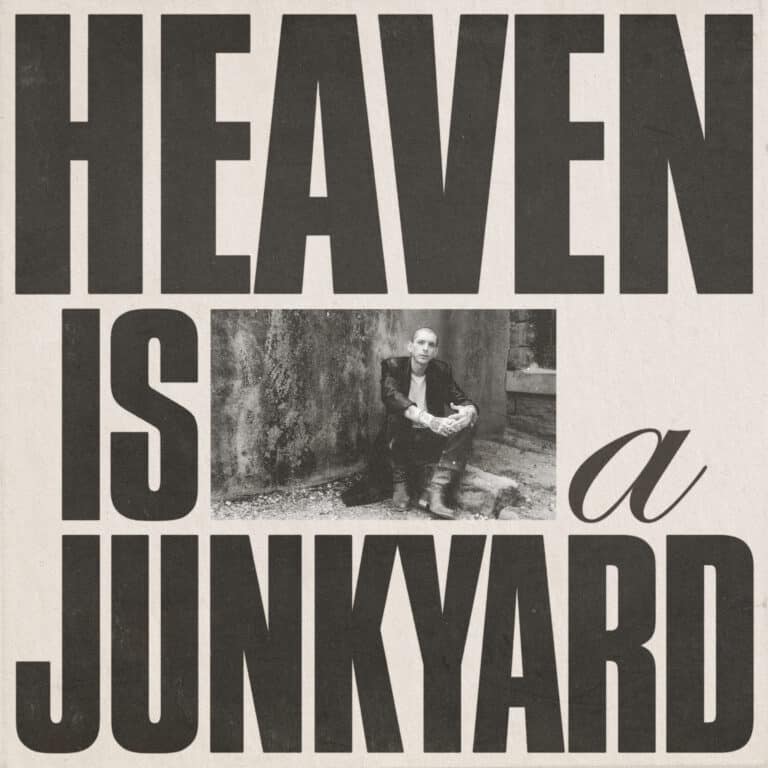 In October 2021, Trevor Powers suffered a severe reaction to an over-the-counter medication he took for a minor stomach ache that nearly cost him his voice. It was a chaotic and terrifying time in his life that, in addition to fostering a deeper appreciation for home, the people around him, and God, carried such spiritual weight that it pushed him to confront the fear that was choking up his creativity. On his first album under the Youth Lagoon moniker in eight years, Heaven Is a Junkyard, he applies this renewed perspective to peer into the haunted beauty of his small-town surroundings, blurring and melding with his own internal landscape in ways that feel not muddled or weightless, but revelatory and – once again, or rather still – comforting. Read our inspirations interview with Youth Lagoon.
---
Yves Tumor, Praise a Lord Who Chews But Which Does Not Consume; (Or Simply, Hot Between Worlds)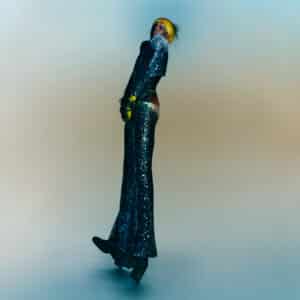 Yves Tumor has evolved from experimental sound collagist to glam-rock star, but even as they have become more "hook-focused," as the artist recently told Courteny Love, the sensual, elusive, and divine qualities of their music remain at its core, interacting in rich and captivating ways. Praise a Lord is not a drastic shift from 2020's gloriously theatrical Heaven to a Tortured Mind, but it carries its creator's boundless vision with the same urgency. Tumor is a master of tension and release, and on Praise a Lord, they linger in the space between the two in a way that feels physical more than just explorative. The album doesn't ache for any sort of godly destination, but it is transfixed by the potential for transformation, proving they'll harness all the beauty and horror necessary to breathe life into each striking form. Read the full review.