In this segment, we showcase the most notable albums out each week. Here are the albums out on July 14, 2023:
---
Palehound, Eye on the Bat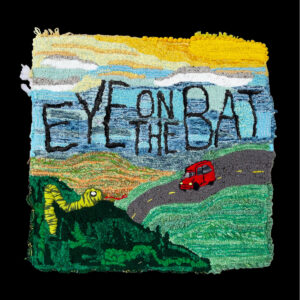 Palehound's latest album, Eye on the Bat, has arrived via Polyvinyl. Following 2019's Black Friday, the 10-track effort was recorded across 2022 at Flying Cloud Recordings in the Catskills, with Sam Owens serving as co-producer alongside El Kempner. "It's about me, but it's also about me in relation to others," Kempner said of the LP. "After hiding for so long – staying inside and hiding your life and hiding yourself from the world – I was ready. I think I flipped." They previewed the record with the singles 'Independence Day', 'The Clutch' and 'My Evil'.
---
Disclosure, Alchemy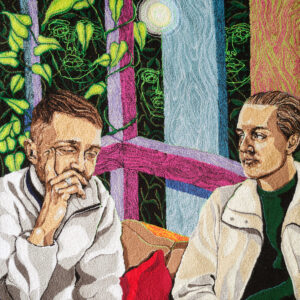 Disclosure are back with a new album: Alchemy is out independently via Guy and Howard Lawrence's own AWAL imprint, Apollo Records. The record, which follows 2020's Energy, contains no guest features and no samples. In an announcement earlier this week, Guy Lawrence described it as "a celebration of us feeling liberated right now. We're no longer signed to a major record label. We're not going to tour this record. We can do whatever we like and be super creative."
---
Snõõper, Super Snõõper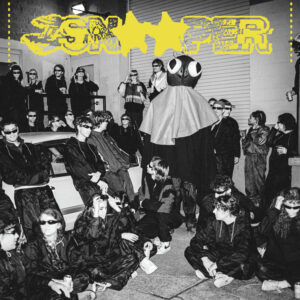 Snõõper – the Nashville-based DIY punk outfit that began as the duo of Blair Tramel and guitarist Connor Cummins and has since expanded to include drummer Cam Sarrett, bassist Happy Haugen, and guitarist Ian Teeple – have dropped their debut album via Third Man Records. Recorded at the Bomb Shelter in Nashville, Super Snõõper features the previously released singles 'Pod', 'Fitness', 'Powerball', and 'Running'. In a note accompanying the album, Henry Rollins wrote, "Speaking selfishly, I want Snõõper to hurry up and make another album. This is a really cool record."
---
Blake Mills, Jelly Road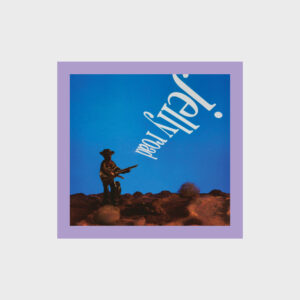 Blake Mills has issued his new album, Jelly Road, through New Deal/Verve. The LP was co-written with Chris Weisman, a prolific jazz musician and conceptual artist who has released over 35 albums in just 10 years; Mills and Weisman previously worked together on Daisy Jones & the Six, writing and producing all the original songs from the show and its accompanying record Aurora. Jelly Road was recorded by engineer and frequent Mills collaborator Joseph Lorge and features the early singles 'Skeleton Is Walking' and 'There Is Now'.
---
Alaska Reid, Disenchanter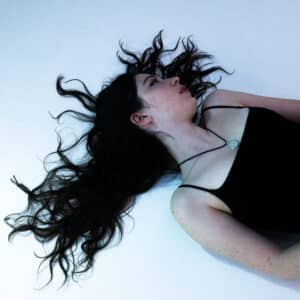 Alaska Reid has come through with her debut album, Disenchanter, which was co-produced with A. G. Cook. Following 2020's Big Bunny EP, the record was preceded by the singles  'Back to This', 'She Wonders', 'Palomino', and 'French Fries'. "I read a lot of fantasy, and there's a character I was introduced to called the Fiend Folio, who can absorb the power of magical objects by coming in contact with them, and in turn, drains the magic from them, disenchants them," Reid explained. "Maybe it's morbid, but a writer takes an experience and turns it around and around, looking for what makes it worth paying attention to, what makes it enchanting, and in doing so, drains some of that magic and metabolizes it into something that belongs to them."
---
Natural Wonder Beauty Concept, Natural Wonder Beauty Concept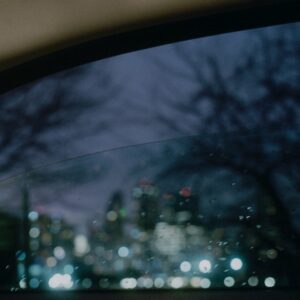 Ana Roxanne and DJ Python have put out their first album together as Natural Wonder Beauty Concept (via Mexican Summer). "The project gave us a creative license of freedom," the duo said in press materials. "It was an opportunity to try anything out, whatever we happened to be feeling or influenced by." Ahead of its release, they shared the singles 'Driving', 'Sword', and the title track. Read our review of Natural Wonder Beauty Concept.
---
Claud, Supermodels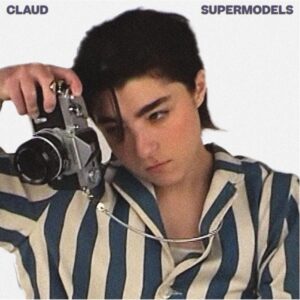 Claud has followed up 2021's Super Monster with a new LP, Supermodels, out today via Saddest Factory Records. They primarily wrote the album in their apartment on an acoustic guitar and second-hand upright piano that came with multiple missing octaves, exploring the pressures of growing up, being a recording artist, relationships, and more. The songs 'Every Fucking Time', 'Crumbs', 'Wet', and 'It's Not About You' arrived ahead of the LP.
---
Sam Burton, Dear Departed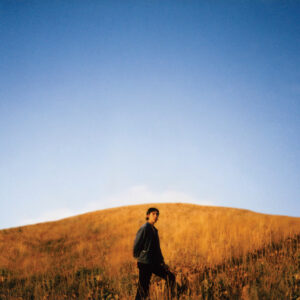 Los Angeles-based singer-songwriter Sam Burton has released his new album, Dear Departed, today via Partisan Records. Following his 2020 debut I Can Go With You, the LP was made with producer Jonathan Wilson and arose from period of transition for Burton, who in the last few years abandoned the life he'd built in Los Angeles to go back to Utah where he grew up. "It was a return home," he said in a press release. "My inner world really opened up." Of the LP, he added, "There's loss, there's all of that in there. You can't write a joke unless there's truth in it."
---
Lindstrøm, Everyone Else Is a Stranger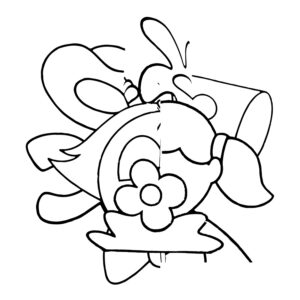 Lindstrøm has returned with his first album in four years, Everyone Else Is a Stranger, via Smalltown Supersound. Marking the Norwegian electronic artist's sixth studio LP and first since On a Clear Day I Can See You Forever, the record takes its title from John Cassavetes' original manuscript for his 1984 film Love Streams. "When I read about it in Cassavetes' biography, it felt like such a great title – and it felt so good to put it back out in the world again," he explained.
---
Other albums out today:
Colter Wall, Little Songs; Lil Tjay, 222; J Hus, Beautiful and Brutal Yard; glaive, I care so much that I dont care at all; Rusty Santos, New Wave In California; Rita Ora, You & I; PVRIS, Evergreen; Night Beats, Rajan; Being Dead, When Horses Would Run; Ceramic Dog & Marc Ribot, Connection; Shapednoise, Absurd Matter; Far Caspian, The Last Remaining Light; Haviah Mighty, Crying Crystals; DDG, Maybe It's Me…; DJ K, PANICO NO SUBMUNDO; Duane Betts, Wild & Precious Life; AROVANE, Seismograf.