In this segment, we showcase the most notable albums out each week. Here are the albums out on July 28, 2023:
---
Travis Scott, Utopia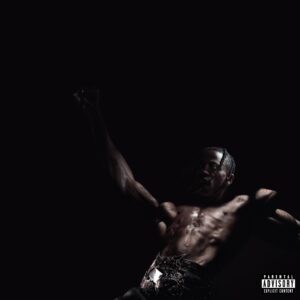 Travis Scott's Utopia is here. The rapper's follow-up to 2018's Astroworld is accompanied by a film, Circus Maximus, which he co-directed with Kahlil Joseph, Harmony Korine, Gaspar Noe, Nicolas Winding Refn, and Valdimar Jóhannsson. In addition to the advance single 'K-POP' with the Weeknd and Bad Bunny, the album features Beyoncé, Drake, SZA, Playboi Carti, Young Thug, Yung Lean, Swae Lee, Westside Gunn, Teezo Touchdown, Kid Cudi, and 21 Savage. Credited producers include HitBoy, James Blake, Illangelo, WondaGurl, Boi-1da, the Alchemist, Metro Boomin, Kanye West, Daft Punk's Guy-Manuel de Homem-Christo, Bon Iver's Justin Vernon, and more.
---
Carly Rae Jepsen, The Loveliest Time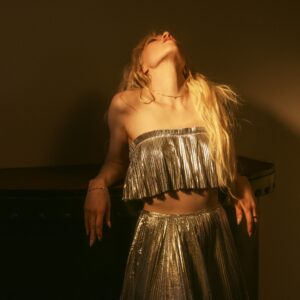 Carly Rae Jepsen is back with The Loveliest Time, her companion to 2022's The Loneliest Time. The singer worked with James Ford, John Hill, Patrik Berger, Rostam Batmanglij, Kyle Shearer, and more on the new record, which features the promotional single 'Shy Boy'. "I got to know loneliness and discover the beauty in it," Jepsen wrote on social media. "The loneliest time taught me that growth comes from being planted in darkness. But now the world has opened itself back up again and in turn so have we. It's time for celebration and for all the lessons we have learned to burst into joyful action."
---
The Clientele, I Am Not There Anymore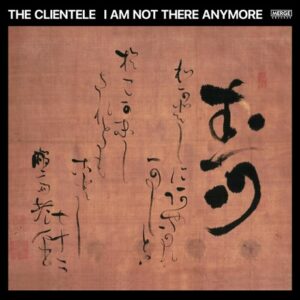 The Clientele have released their new album, I Am Not There Anymore, through Merge. The follow-up to 2017's Music for the Age of Miracles includes the previously shared singles 'Dying in May' and 'Blue Over Blue'. "We'd always been interested in music other than guitar music, like for donkey's years," vocalist/guitarist Alasdair MacLean said in a statement about the album. "None of those things had been able to find their way into our sound other than in the most passing way, in the faintest imprint." He added that the record is about "the memory of childhood but at the same time the impossibility of truly remembering childhood… or even knowing who or what you are."
---
Post Malone, Austin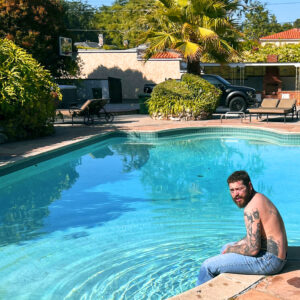 Austin, the eponymous fifth studio effort from the rapper/singer born Austin Post, is out now. Following 2022's twelve carat toothache, the album was previewed by the singles 'Chemical', 'Mounring', and 'Overdrive'. "It's been some of the funnest music, some of the most challenging and rewarding music for me, at least — trying to really push myself and really do some cool stuff," Post said in an Instagram Reel. "I played guitar on every song on the record, and it was a really, really fun experience, and I'm super, super excited to share it with you."
---
Madeline Kenney, A New Reality Mind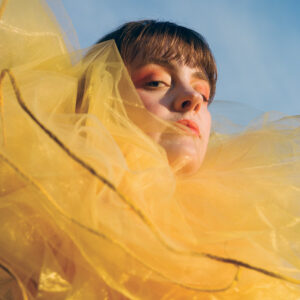 Madeline Kenney has released her fourth LP, A New Reality Mind, via Carpark Records. The Oakland-based singer-songwriter wrote and recorded the follow-up to 2020's Sucker's Lunch and the 2021 EP Summer Quarter in a basement she once shared with her partner. "When I went through a breakup I realized that the story I had been living out was much different in the plain light of day than what I had constructed out of fantasy," Kenney said in a statement about the single 'I Drew a Line', which preceded the LP along with 'Plain Boring Disaster' and 'Superficial Conversation'. "I think it's very human to tell stories, and I think it can protect us, but what if we don't need protection? What purpose does the story serve then?"
---
Jessy Lanza, Love Hallucination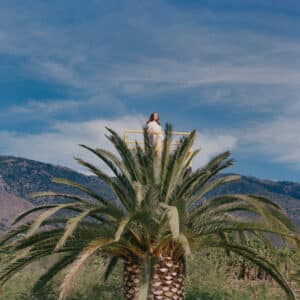 Jessy Lanza has returned with a new album, Love Hallucination, out now via Hyperdub. The Canadian artist worked with producers including Jacques Greene, David Kennedy, Paul White, Jeremy Greenspan, and Marco 'Tensnake' Niermeski on the 11-track LP, which she describes as a "trust fall" following a move from the San Fransisco Bay Area to Los Angeles. The follow-up to 2020's All The Time includes the previously released tracks 'Limbo', 'Don't Leave Me Now', and 'Midnight Ontario'. Read our review of Love Hallucination.
---
Georgia, Euphoric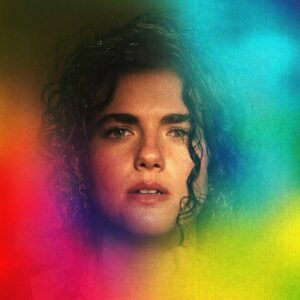 Georgia has dropped her latest album, Euphoric, via Domino. The follow-up to 2020's Seeking Thrills was co-produced by Rostam, marking the first time Georgia has collaborated with another producer on her own music. "I wanted an adventure!" Georgia said in press materials. "Being a self-produced musician, it's easy to get stuck on one thing or in one place." She also said the album is about surrendering "to my issues, to my past, to my flaws and to the healing process." The singles 'All Night', 'Give It Up for Love', and 'It's Euphoric' arrived ahead of the album's release.
---
Beverly Glenn-Copeland, The Ones Ahead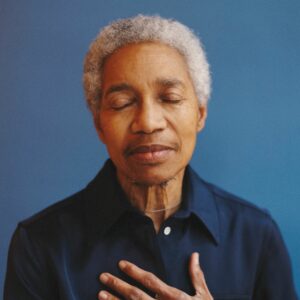 Beverly Glenn-Copeland has issued his first new album in almost 20 years. Out now via Transgressive, The Ones Ahead follows 2004's Primal Prayer, and it was previewed with the singles 'Harbour (Song for Elizabeth)', 'Africa Calling', and 'Stand Anthem'. Glenn-Copeland crafted the new LP with producer John Herberman and Indigo Rising, the band that joined the 79-year-old musician on his inaugural European tour.
---
Bethany Cosentino, Natural Disaster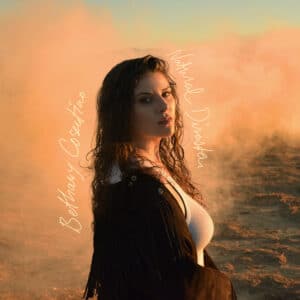 Natural Disaster, the debut solo album from Best Coast's Bethany Cosentino, has arrived via Concord. Produced by Butch Walker, the LP was written in Nashville and Los Angeles and features the singles 'It's Fine', 'Easy', and 'For a Moment'. "When I look at all the artists I find most influential, the common thread is that they take risks and continue exploring different versions of themselves," Cosentino said in a statement. "My goal is to keep growing and challenging myself and living outside any kind of box, to keep on evolving as an artist and a person. And if anyone's feeling stagnant, I hope this record inspires them to see what else life has to offer. It's really scary to take those risks and make big changes in your life, but what you find on the other side can be so magical."
---
Bush Tetras, They Live in My Head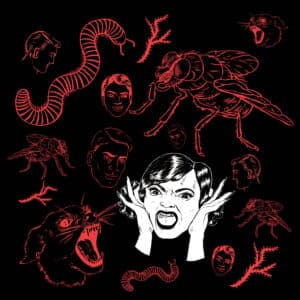 Bush Tetras are back with their first new album in 11 years, They Live in My Head, out now via Wharf Cat. The New York City band began working on the LP around the release of their 2021 career-spanning box set Rhythm and Paranoia: The Best of Bush Tetras. A few weeks before it was set to come out, the group's original drummer, Dee Pop, passed away. They Live in My Head was produced by Sonic Youth's Steve Shelley, who also plays drums on the album. "We thought a lot about memories from 1979 in New York City," Cynthia Sley said in a statement. "It's a reflection of growing up together, what we were eating, what we were doing, weird little things people probably won't get. But that's cool."
---
Other albums out today:
George Clanton, Ooh Rap I Ya; Dexys, The Feminine Divine; Susanna, Baudelaire & Orchestra; Steve Marino, Too Late to Start Again; 7038634357, Neo Seven; Locate S,1, Wicked Jaw; Mutoid Man, Mutants; High Pulp, Days in the Desert; Echosmith, Echosmith; Damon Locks & Rob Mazurek, New Future City Radio; Gunn Truscinski Nace, Glass Band; Daniel Rossen, Live in Pioneertown & Santa Fe; hackedepiccioto, Keepsakes.