In this segment, we showcase the most notable albums out each week. Here are the albums out on August 18, 2023:
---
Fiddlehead, Death Is Nothing to Us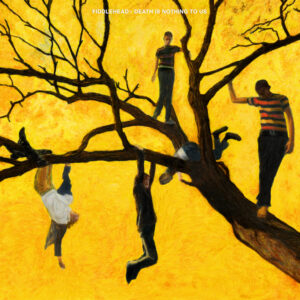 Fiddlehead have dropped their latest LP, Death Is Nothing to Us, via Run for Cover. The follow-up to 2021's Between the Richness was previewed by the singles 'Sleepyhead', 'Sullenboy', and 'Fifteen to Infinity'. "I don't want people to romanticize grief and depression, myself included," vocalist Patrick Flynn explained in a statement. "But I wanted to write about the way loss can perpetuate this feeling of sadness in your life. I didn't intend to make some kind of thematic trilogy but there is this connection to the first two records, and this album sort of rounds out some of the stages of grief that weren't addressed previously – especially this feeling of stickiness that a depressive attitude can have."
---
Jon Batiste, World Music Radio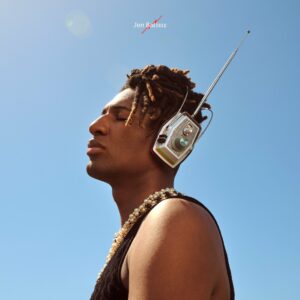 Jon Batiste has released the follow-up to 2021's We Are, which won the 2022 Grammy Award for Album of the Year. World Music Radio features contributions from Lana Del Rey, Lil Wayne, Kenny G, J.I.D, NewJeans, Fireboy DML, Camilo, and Rita Payés. "World Music Radio is a concept album that takes place in the interstellar regions of the universe," Batiste explained in a statement. "The listener is led through the album by an interstellar traveling griot named Billy Bob Bo Bob, who takes you sonically all around the world at the speed of light. I created this album with a feeling of liberation in my life and a renewed sense of exploration of my personhood, my craft and of the world around me unlike anything I ever felt before."
---
Hozier, Unreal Unearth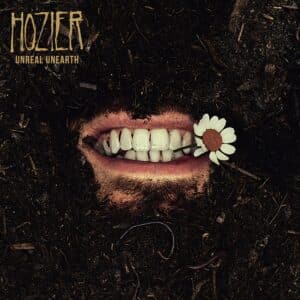 Hozier is back with a new album, Unreal Unearth, out now via Island Records. Following 2019's Wasteland, Baby!, the 16-track effort features the previously released singles 'Francesca', 'Unknown / Nth', 'De Selby (Part 2)', 'Eat Your Young', and 'All Things End'. "The album is quite eclectic and there's something of a retrospective in what the sounds lean into," Hozier said of the LP, which was inspired by Dante's Inferno. "There's some moments that are a bit more old school and stuff that's Nineties grunge sounding too. For other moments we were leaning into playing with a lot of synthesizers."
---
Shamir, Homo Anxietatem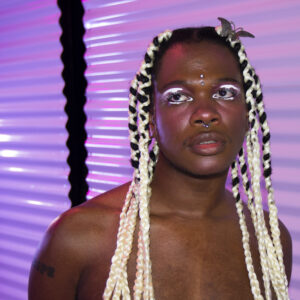 Shamir's ninth album and first for Kill Rock Stars, Homo Anxietatem, has arrived. The follow-up to 2022's Heterosexuality was recorded and produced by Hoost (aka Justin Tailor) in London, and it was preceded by the tracks 'Oversized Sweater', 'Our Song', 'Crime', and 'The Beginning'. "The first quarter of 2020 before lockdown I felt a lot of anxiety," Shamir shared in press materials. "I was fresh out the psych ward and had quit smoking weed and cigarettes cold turkey. I spent the first couple months of 2020 knitting this huge baby blue sweater. It's basically a wearable security blanket that I used to channel all my anxiety into. I wear it all the time, but most notably in the video for my song 'Diet.'"
---
Vines, Birthday Party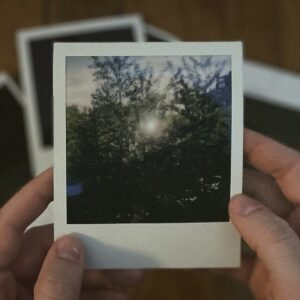 Vines, the moniker of Brooklyn composer, producer, and multi-instrumentalist Cassie Wieland, has issued her debut record. Recorded with Mike Tierney, Birthday Party includes the previously unveiled single 'I don't mind' as well as a cover of Modest Mouse's 'The World at Large'. Wieland began writing the songs around the time of her January birthday, using fragmented lyrics that unfold into ambient soundscapes, before assembling them in the fall of 2022 at Tierney's Shiny Things studio in Brooklyn.
---
draag me, lord of the shithouse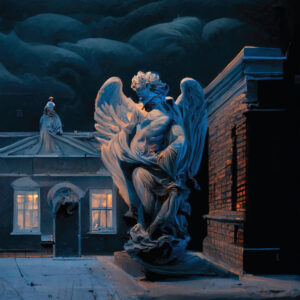 draag me, the duo of Spirit of the Beehive's Zack Schwartz and Corey Wichlin, have dropped a new LP, lord of the shithouse. Out now via Doom Trip, the follow-up to 2020's i am gambling with my life features contributions from Body Meat, CRASHprez, Pedazo De Carne Con Ojo, and Devin McKnight. The record came together during the pandemic, with Schwartz and Wichlin began sending files back and forth while stuck at home, sharing ideas for new songs and revisiting ones left on the cutting room floor of Spirit's 2021 full-length ENTERTAINMENT, DEATH.
---
Margaret Glaspy, Echo the Diamond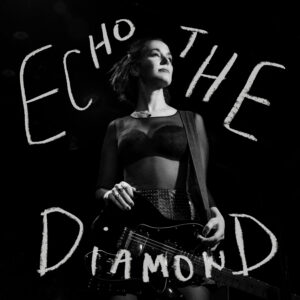 Margaret Glaspy has put out Echo the Diamond, her first album since 2020's Devotion. The singer-songwriter offered an early taste of the LP with the tracks 'Act Natural', 'Memories', and 'Get Back'. "I'm excited to make music that doesn't try to manipulate the listener into wishing for things to be any different from what they are," Glaspy said in a press release. "Ideally, I want my songs to reveal life for what it is, and to show that it's that way for everyone."
---
Rhiannon Giddens, You're the One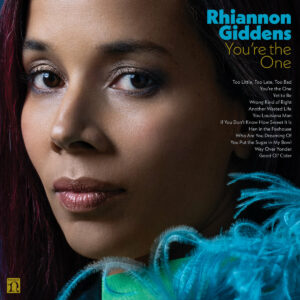 Rhiannon Giddens, who won the 2023 Pulitzer Prize in Music, has issued her new album, You're the One, via Nonesuch. Marking her first album of all original songs, the LP produced by Jack Splash (Solange, Kendrick Lamar) and features contributions by Giddens' partner, multi-instrumentalist Francesco Turrisi, as well as Dirk Powell, Jason Sypher, and Congolese guitarist Niwel Tsumbu. Jason Isbell appears on the track 'Yet to Be'. "I hope that people just hear American music," Giddens said in a statement. "Blues, jazz, Cajun, country, gospel, and rock — it's all there. I like to be where it meets organically. They're fun songs, and I wanted them to have as much of a chance as they could to reach people who might dig them but don't know anything about what I do."
---
Stephen Steinbrink, Disappearing Coin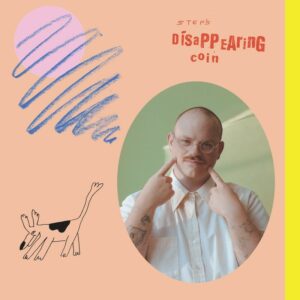 Oakland, California musician Stephen Steinbrink has come out with his in five years. Arriving via Western Vinyl, Disappearing Coin follows 2018's Utopia Teased and includes contributions from Boy Scouts' Taylor Vick, Paul Frunzi of Ever Ending Kicks, Nick Levine of Jodi, and longtime co-arranger Andrew Dorsett. "As I slowly began writing for myself again, I tried to imbue my new songs with this sense of playfulness and wonder I felt while exploring these other interests," Steinbrink explained. "The album feels like an integration of all of my past musical selves zeroing in on the present. I felt free to explore new ways of writing, through different perspectives, experimenting with fictional songwriting, visual archetypal language, and total collaboration."
---
Genesis Owusu, STRUGGLER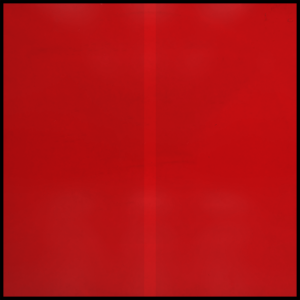 Ghanaian-Australian artist Genesis Owusu has followed up his 2021 debut Smiling With No Teeth with a new album, STRUGGLER, via OURNESS/AWAL. "The struggler runs through an absurd world with no 'where' or 'why' at hand," Owusu explained in a statement. "Just an instinctual inner rhythm, yelling at them to survive the pestilence and lightning bolts coming from above. A roach just keeps roaching." The singles 'Leaving the Light', 'Tied Up!', and 'Stay Blessed' arrived ahead of the release.
---
Mick Jenkins, The Patience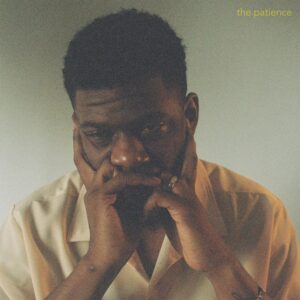 Mick Jenkins has issued his latest album, The Patience, via RBC Records/BMG. The follow-up to 2021's Elephant in the Room includes the advance singles 'Guapanese' and 'Smoke Break-Dance' (featuring JID). "As best I can be, I am a person who does everything within his power to change his situation," Jenkins said of the new record. "I think with some level of consistency, that behavior inevitably leads you to a point where you have to wait. I see this as a period of time in one's journey, no matter the length, where the unseen things must take place; the muscles must tear and repair, the understanding of a concept coming to you in a moment completely devoid of artistic intention. It's through these moments where I've found myself being the most frustrated with patience. And this body of work sounds like that frustration."
---
Other albums out today:
Osees, Intercepted Message; Reneé Rapp, Snow Angel; Mr. Greg & Cass McCombs, Mr. Greg & Cass McCombs Sing And Play New Folk Songs for Children; Diners, Domino; Dizzy, Dizzy; Horrendous, Ontological Mysterium; Cautious Clay, KARPEH; Oldsoul, Education on Earth; ¿Téo?, Luna; Cameron Graham, Becoming a Beach Angel; Karina Rykman, Joyride; RUSS, SANTIAGO; Gaunt, Blind at The Age of Four; Grad_U, Spectral Decay.