In this segment, we showcase the most notable albums out each week. Here are the albums out on November 13th, 2020:
AC/DC, POWER UP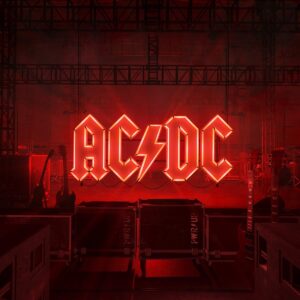 AC/DC are back with their seventeenth studio album, POWER UP, out now via Columbia.  It's the first album to feature the band's surviving classic line-up of Brian Johnson, Phil Rudd, Cliff Williams, and Angus Young since 2008's Black Ice. Though the late guitarist Malcolm Young did co-write 2014's Rock or Bust, he did not appear on the album due to his declining health. In 2015, Rudd left AC/DC following legal issues, and a year later, Johnson had to exit the band's tour due to hearing loss. POWER UP includes the previously released singles 'Shot in the Dark' and 'Realize' and was made in collaboration with producer Brendan O'Brien, who also worked on the band's previous two albums.
BENEE, Hey u x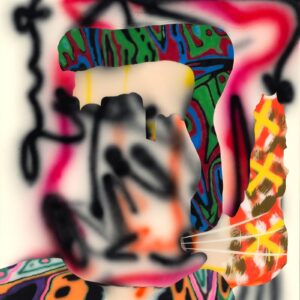 BENEE has come through with her debut studio album, Hey u x, out now via Republic. The New Zealand artist's 13-track LP features guest contributions from Lily Allen, Grimes, Flo Milli, Gus Dapperton, Mallrat, Kenny Beats, Bakar, and Muroki and includes the previously released singles 'Happen to Me', 'Plain', 'Supalonely', 'Night Garden', and 'Snail'. The album was made over the course of New Zealand's two lockdown periods; it was the intimate nature of the creative process that inspired its title. "I feel like 'Hey u x' is something that you send to a mate, or someone you have a thing with," BENEE said in an interview with FLOOD Magazine. "I wanted this album to feel very personal to whoever is listening to it. I want it to feel like a conversation between them and I."
Chris Stapleton, Starting Over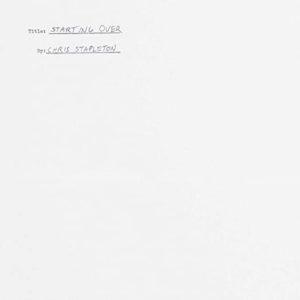 Chris Stapleton has released his new album, Starting Over, out now via Mercury Records Nashville. Completed in late February just days before lockdown began, the follow-up to 2017's From A Room: Volume 1 and 2 contains fourteen tracks, including covers of John Fogerty's 'Joy Of My Life' and Guy Clark's 'Worry B Gone'. "This record has a lot of depth in it," Stapleton told Tenessean. "It has a lot of variance in tone and music. It feels a little a bit like not a complete departure, but a little different lane to some of the things we've done. But it still very much sounds like the things that we do."
Told Slant, Point The Flashlight and Walk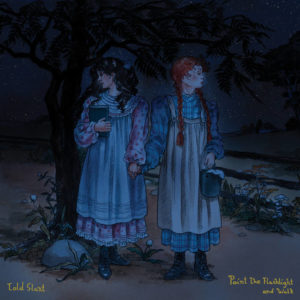 This is the third album from Told Slant, the folk-rock project of Brooklyn songwriter Felix Walworth. Their first album in four years, Point The Flashlight and Walk is out now via Double Double Whammy and follows 2016's Going By. The album was mixed by KT Pipal and mastered by Josh Bonati, while the cover artwork was created by Thea Kliros and Amalia Soto. Prior to its release, Told Slant shared the singles 'Family Still', 'No Backpack', 'Run Around The School', and 'Whirlpool'.
Pink Siifu & Fly Anakin, FlySiifu's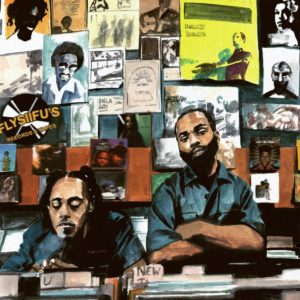 Pink Siifu & Fly Anakin have teamed up for a new collaborative project titled FlySiifu's, out now via Lex Records. Centered around the concept of the two prolific rappers running a fictional record store, the album features guest appearances from Liv.e, $ILKMONEY, Fousheé, and B. Cool-Aid, as well as production credits from Madlib, Jay Versace, Richmond beatmaker Graymatter, and more. It includes the previously released tracks 'Dollar Dr. Dream', 'Mind Right', and 'Richard Pryor'.
Other albums out today:
Hachiku, I'll Probably Be Asleep; William Basinski, Lamentations; Quakers, Quakers II – The Next Wave; 2 Chainz, So Help Me God; Marika Hackman, Covers; Lambchop, TRIP; Jesu, Terminus, Octavian, Alpha; Aesop Rock, Spirit World Field Guide.