In this segment, we showcase the most notable albums out each week. Here are the albums out on April 23, 2021:
---
Dinosaur Jr., Sweep It Into Space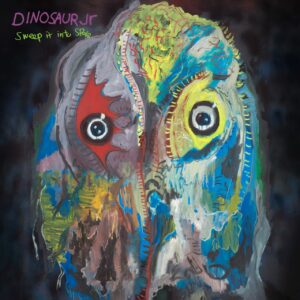 Dinosaur Jr. are back with a new album, Sweep It Into Space, via Jagjaguwar. The album follows 2016's Give a Glimpse of What Yer Not and was co-produced by Kurt Vile. The band began recording Sweep It Into Space in autumn 2019 at Biquiteen in Amherst, Massachusetts. After the pandemic disrupted the recording process with Vile, lead singer J. Mascis "ended up just mimicking a few things [Vile]'d done," as he states in a press release. "But the recording session was pretty well finished by the time things really hit the fan." The record was preceded by the singles 'Take It Back', 'Garden', and 'I Ran Away'.
---
Porter Robinson, Nurture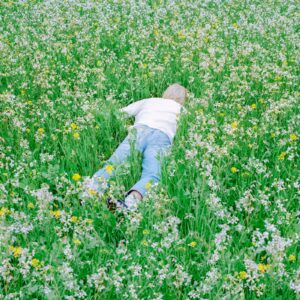 Porter Robinson has returned with his first album in seven years. Nurture, the follow-up to the songwriter and producer's 2014 debut Worlds, is out now Mom + Pop. According to press materials, the album came out of a difficult period for Robinson, who fell into an intense state of writer's block following the release of Worlds and grappled with his brother's diagnosis with a rare and aggressive cancer. Nurture includes the previously released singles singles 'Get Your Wish', 'Something Comforting', 'Mirror', 'Look at the Sky', and 'Musician'.
---
Lady Dan, I Am the Prophet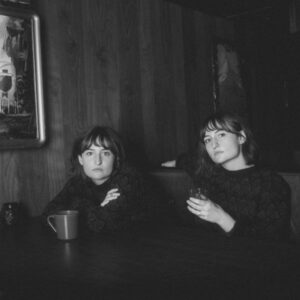 I Am the Prophet is the debut album from Lady Dan, the project of Austin-based singer-songwriter Tyler Dozier. Out now via Earth Libraries, the 11-track album follows the 2019 debut EP Songs for the Soulless and includes the previously shared songs 'Better Off Alone', 'No Home', 'Misandrist To Most', and the title track. Originally from Dothan, AL, Dozier had a religious upbringing and moved to Birmingham, AL in her early twenties to attend a ministry school. During that time, she began to question the role of the Church in her life and grappled with the death of her father. "I took a step back, looked at my life, and detoxed it," she said in a statement. "I started creating my own moral compass because I realized it had previously been made up by men in my life – pastors, boyfriends, people who didn't care about my best interests. A lot of these songs are me processing and shedding all of that."
---
Luminous Kid, at the end of the dream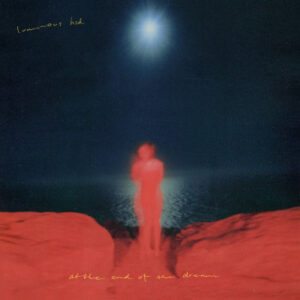 Luminous Kid, the project of Swedish singer-songwriter, photographer, and visual artist Olof Grind, has released his debut album at the end of the dream. The 13-track LP features a collaboration with Phoebe Bridges on 'Mountain Crystals' (Grind previously worked on Bridgers' Punisher artwork) and is accompanied by a 224-page art book filled with his own imagery. The record is described by a press release as "a collection of places, people and memories captured and drawn up as soft queer folk songs to fall asleep or wake up to," centering on "queer experiences in a heteronormative society, cute love stories and heavy heartaches, ephemeral encounters and strong friendships, a lack of faith and the constant explorative sensation of non-direction – a longing to find a ground to stand tall on."
---
Remember Sports, If You Could Have It All Again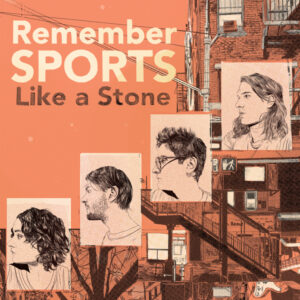 Philadelphia-based indie-punk outfit Remember Sports – comprised of bassist Catherine Dwyer, guitarist Jack Washburn, drummer Connor Perry, and vocalist/guitarist Carmen Perry – have come through with their fourth studio album, Like a Stone, via Father/Daughter and Big Scary Monsters. The 12-song LP marks the follow-up to their 2018 album Slow Buzz. "Like a Stone references something that's slipping away, or sinking down into your brain to a place you can't find," Perry explained in a statement. "The hard songs are guilt and anger coming out of me, and the soft songs are forgiveness."
---
Field Music, Flat White Moon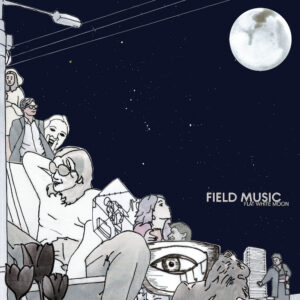 UK rock outfit Field Music, led by brothers Peter and David Brewis, have issued their eighth full-length album, Flat White Moon (via Memphis Industries). Speaking about the album in a statement, David said, "We want to make people feel good about things that we feel terrible about." He continued: "We don't usually record a song thinking about how we're going to play it live. We're not that kind of band. But there was a sense that it would be fun to do new songs which didn't have those complications." Peter added, "We say it all the time: You make music with your ears and your brain first. But I trust my ears and my brain, so let's make something which just feels good and feels physical."
---
Ade, Midnight Pizza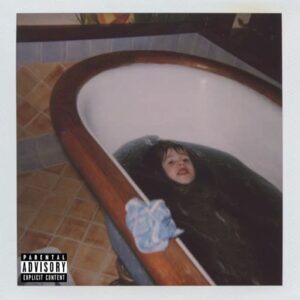 Midnight Pizza is the debut record from New York City-based singer-songwriter Ade. The album was recorded and produced in its entirety by Ade, with contributions from by CJ Camerieri (Bon Iver, Sufjan Stevens) and Rob Moose (Bon Iver, Phoebe Bridgers) as well as instrumentalists Alex Sopp, Hideaki Aomori, Gabe Cabezas (yMusic), and Steve Marion (Delicate Steve). "A midnight pizza is something we're told you can only indulge in for so long before it takes its toll on your health, but how do we know when that is?" Ade explained in a statement. "The surreal truth of this Zuckerverse is so many of the people I know never lost touch with the people they went to high school with (myself included), which I think has made it pretty difficult to track how much we've grown up, or if we even have. On top of that, all this social media voyeurism is mostly done (this past year, especially) from home, simultaneously judging one another and feeling left out from our rooms. The songs on the album are sung by the many voices in my head trying to process all this overstimulation at once, in real time."
---
Other albums out today:
Arooj Aftab, Vulture Prince; Alan Vega, Mutator; DāM-FunK, Architecture III; Fog Lake, Tragedy Reel; Eric Church, Soul; Tom Jones, Surrounded by Time; Topaz Jones, Don't Go Tellin' Your Momma.