In this segment, we showcase the most notable albums out each week. Here are the albums out on November 5, 2021:
---
ABBA, Voyage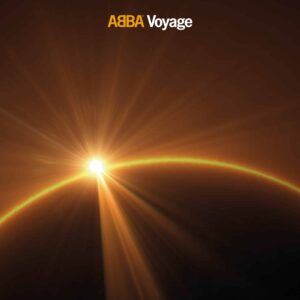 ABBA are back with their first album in 40 years. Voyage, the Swedish pop icons' first LP since 1981's The Visitors, was previewed with the singles 'I Still Have Faith in You', 'Don't Shut Me Down', and 'Just a Notion'. "Such joy it was to work with the group again – I am so happy with what we have made," Anni-Frid Lyngstad said of ABBA's reunion. Agnetha Fältskog added, "When we got back together in the studio I had no idea what to expect… But Benny [Andersson]'s recording studio is such a friendly and safe environment, and before I knew it I was really enjoying myself! I can hardly believe that finally, the moment has come to share this with the world!" Andersson commented: "We're truly sailing in uncharted waters. With the help of our younger selves, we travel into the future."
---
Snail Mail, Valentine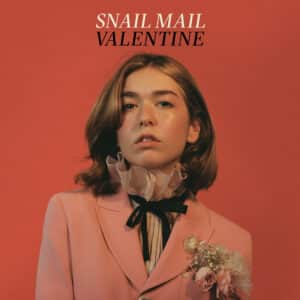 Snail Mail has returned with her sophomore album, Valentine, out today via Matador. The follow-up to 2018's Lush was written and produced by Lindsey Jordan and co-produced with Brad Cook (Bon Iver, Waxahatchee) between 2019 and 2020. "I wanted to take as much time as possible with this record to make sure I was happy with every detail before unleashing it unto y'all," Jordan said in a statement. "Referring to the process as the deepest level of catharsis and therapy I have ever experienced would be a huge understatement. Valentine is my child!" The 10-track LP includes the previously released songs 'Madonna', 'Ben Franklin', and the title track.
---
Nation of Language, A Way Forward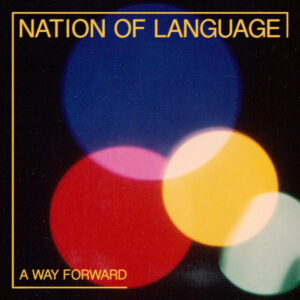 Nation of Language – the Brooklyn-based synth-pop trio of Ian Devaney, Aidan Noell, and Michael Sue-Poi – have followed up their 2020 debut Introduction, Presence with the new album A Way Forward. Preceded by the singles 'The Grey Commute', 'A Word & A Wave', 'Across That Fine Line', 'Wounds of Love', and 'This Fractured Mind', the album "is an exploration of the band's relationship to the music of the '70s, through the lenses of Krautrock and early electronic music," Devaney said in press materials. "We aimed to more deeply trace the roots of our sound, hoping to learn something from the early influences of our early influences. Experimenting with how they might be reinterpreted in our modern context—looking further backward to find a way forward."
---
Emma Ruth Rundle, Engine of Hell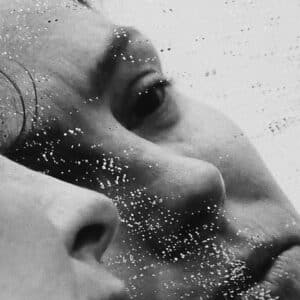 Emma Ruth Rundle has released her latest album, Engine of Hell, via Sargent House. "Here are some very personal songs; here are my memories; here is me teetering on the very edge of sanity dipping my toe into the outer reaches of space and I'm taking you with me and it's very f****d up and imperfect," Rundle said of the new album in a statement, adding: "For me this album is the end of an era to the end of a decade of making records. Things DO have to change and have changed for me since I finished recording it." The LP features the previously released tracks 'Return' and 'Blooms of Oblivion'.
---
Hana Vu, Public Storage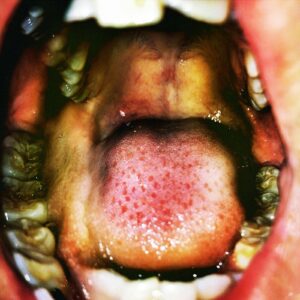 Los Angeles-based artist Hana Vu has put out a new album, Public Storage, her first for Ghostly International. Following a series of EPs on Luminelle, the record was co-produced by Jackson Phillips and features the previously shared singles 'Gutter', 'Maker', 'Everybody's Birthday', and 'Keeper'. In a press release, Vu described the record as "very invasive and intense sounding music," adding: "I am not religious, but when writing these songs I imagined a sort of desolate character crying out to an ultimately punitive force for something more.
---
Aimee Mann, Queens of the Summer Hotel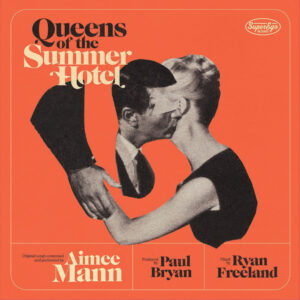 Aimee Mann has shared her new album Queens of the Summer Hotel, a collection of 15 songs inspired by Susannah Kaysen's book Girl, Interrupted. Mann revealed three years ago that she was writing the songs for a planned stage adaptation of the 1993 memoir, which she completed before the pandemic. "The book is episodic, with event and character sketches — the story doesn't make itself obvious — so I thought about what a certain character might sing, or which episodes might culminate in a song," Mann said of her writing process in an interview with the LA Times. "I found it very liberating. I felt like I could do anything."
---
Terrace Martin, Drones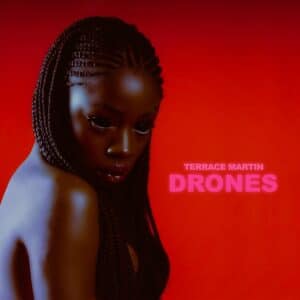 After announcing it earlier this week, Terrace Martin has issued a new LP called Drones (via Sounds of Crenshaw/BMG). The album features collaborations with Kendrick Lamar, Kamasi Washington, Snoop Dogg, YG, Ty Dolla $ign, Leon Bridges, Channel Tres, Robert Glasper, Cordae, James Fauntleroy, Smino, Hit-Boy, and more. "There are touches of R&B, touches of jazz, touches of hip-hop, touches of classical, Cuban music, West African music, house music," Martin said of Drones in a press statement. "You're going to hear all elements of Black music within this record. It's not one element I can leave out if I call myself a true Black artist."
---
Penelope Isles, Which Way to Happy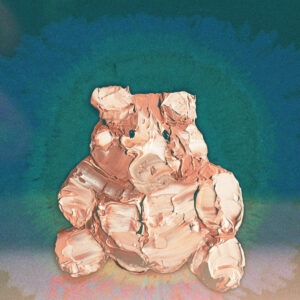 Which Way to Happy is the sophomore outing from Penelope Isles, the Brighton duo of siblings Lily and Jack Wolter. They began writing and recording the follow-up to 2019's Until the Tide Creeps In in a small cottage in Cornwall when the pandemic hit. As Jack explained in press materials, "We were there for about two or three months, ultimately. It was a tiny cottage and we all went a bit bonkers, and we drank far too much, and it spiralled a bit out of control. There were a lot of emotional evenings and realisations, which I think reflects in the songs. Writing and recording new music was a huge part of the recovery process for all of us." Out now via Bella Union, the record includes the promotional singles 'Terrified', 'Sailing Still', 'Iced Gems', and 'Sudoku'.
---
Tasha, Tell Me What You Miss the Most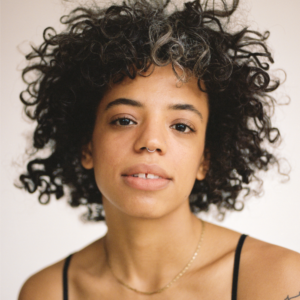 Tasha has released her sophomore album, Tell Me What You Miss the Most, out now via Father/Daughter Records. The follow-up to the Chicago-based artist's 2018 debut Alone at Last includes the previously released songs 'Bed Song 1', 'Lake Superior', 'Sorry's Not Enough', and 'Perfect Wife'. "When I made Alone at Last, I had only been writing songs for two years. I hardly even knew what kind of song writer I was," Tasha said in a statement. "But this record feels much stronger as far as a representation of my songwriter and musicianship. I did feel like I was piloting it in a way that I haven't really felt before."
---
Portrayal of Guilt, CHRISTFUCKER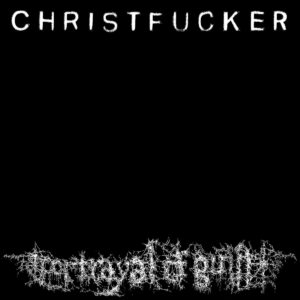 Portrayal of Guilt have dropped CHRISTFUCKER, their second LP of the year following January's We Are Always Alone. Out now via Run For Cover Records, the album features the previously unveiled tracks 'Possession' and '…where the suffering never ends'. "We think of it partially in the sense of scoring a horror movie," guitarist/vocalist Matt King said of the new record in a statement. "We wanted to create an atmosphere of anxiety and fear."
---
Other albums out today:
Dijon, Absolutely; Aminé, TWOPOINTFIVE; Wendy Eisenberg, Bent Ring; Summer Walker, Still Over It; Hard Feelings, Hard Feelings; Parcels, Day/Night; Sitcom, Smoothie; Nathaniel Rateliff & The Night Sweats, The Future; Ben Chasny, The Intimate Landscape.