In this segment, we showcase the most notable albums out each week. Here are the albums out on December 3, 2021:
---
Arca, kiCK iiiii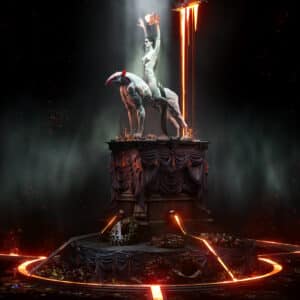 Arca has surprise released kiCK iiiii, the fifth and final instalment of her Kick series. The first entry, KiCk i, arrived last year, while the other three – KICK ii, KicK iii, and kick iiii – came out earlier in the week via XL Recordings. The Venezuelan artist described KicK iii as "the most incendiary entry in the kick universe," while kick iiii – which includes contributions from electronic producer Planningtorock and Garbage's Shirley Manso – is "an entry of sensual charge in the cycle." The more meditative kick iiiii, meanwhile, features a collaboration with the legendary Ryuichi Sakamoto on the track 'Sanctuary'. The visual artwork for each album in the suite was created by Frederik Heyman.
---
Marissa Paternoster, Peace Meter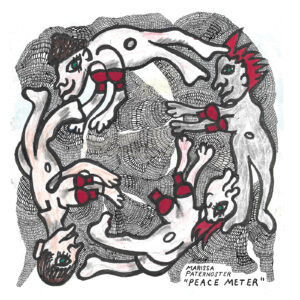 Screaming Females' Marissa Paternoster has released her debut solo album her own name: Peace Meter is out now via Don Giovanni. She began writing the album shortly after returning home  from a tour that was cut short due to COVID, working in collaboration with Andy Gibbs of the metal band Thou. She then recorded the LP with NYC-based band Snakeskin and cellist Kate Wakefield of the Cincinnati-based band Lung. Eric Bennett mixed Peace Meter, which includes the previously released singles 'White Dove', 'I Lost You', and 'Black Hole'.
---
EERA, Speak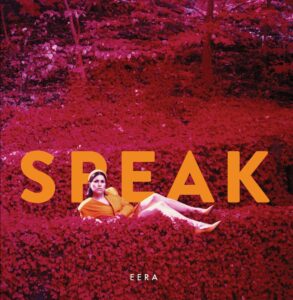 EERA, the project of Berlin-based Norwegian singer-songwriter and guitarist Anna Lena Bruland, has issued her sophomore album, Speak. Following her 2017 debut Reflection of Youth, the LP includes the previously unveiled singles 'Ladder' and 'The Beat'.  "Speak is a search for a balance in life, acknowledging myself, and being proud of who I am," Bruland explained in press materials. "To become braver and more confident, and stop questioning so much. Accept and move on instead. My debut was a little bit timid, like, am I doing this right? This album is more who I am."
---
Mumble Tide, Everything Ugly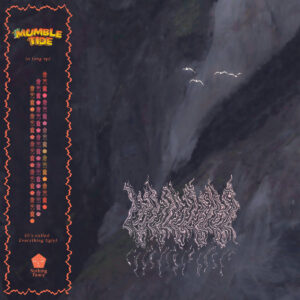 Mumble Tide have unveiled their new mini-album, Everything Ugly, via Nothing Fancy. Prior to its release, the duo of Gina Leonard and Ryan Rogers previewed the record, which follows their 2020 Love Thing EP, with a series of singles including 'Noodle', 'On My Deathbed There's a Full Page (You Don't Get To Read It)', 'Good 4 Me', 'Breakfast', and 'Sucker'. "We went pretty crazy over the pandemic," Leonard said in our Artist Spotlight interview. "I think we both have been pushed over the limits in different ways, like everyone has. And I think now, whatever walls were up have just crumbled, and we can hopefully stray further and feel really free."
---
Rid of Me, Traveling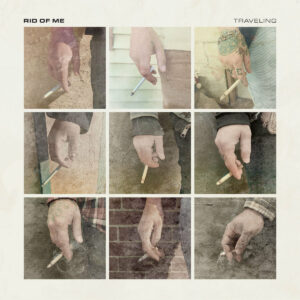 Named after the PJ Harvey album, Philadelphia noise-rock band Rid of Me – which features members of Fight Amp, Anxiety Spiral, Low Dose, Legendary Divorce, and Soul Glo – have dropped their debut LP, Traveling. The album is out now on Knife Hits Records and was previewed with the singles 'Myself' and the title track. It was recorded at The Gradewell House with Steve Poponi and The Bummer Basement with Mike McGinnis. Poponi also mixed the record, which was mastered by Dave Downham.
---
Nils Frahm, Old Friends New Friends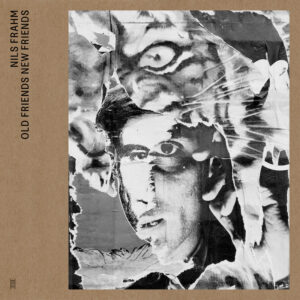 Nils Frahm has released a new double album called Old Friends New Friends, out now via Leiter. It's a collection of 23 solo piano tracks recorded between 2009 and 2021, which Frahm pieced together during the pandemic. According to Frahm, the album presents "an anatomy of all my ways of thinking musically and playing" and "a different spectrum of freedom for me." He continued: "With a lot of my records there's a point where you feel, 'This is the centrepiece,' but here I wasn't really worrying about that. It still feels like my universe, though, and I'm proud that all these things which I never found a way to unite before now work together. It's like I tossed flowers indiscriminately into a vase and then realised it looked exactly right."
---
Other albums out today:
Gas, Der Lange Marsch; Pearly Gate Music, Mainly Gestalt Pornography; Tom Morello, The Atlas Underground Flood.