In this segment, we showcase the most notable albums out each week. Here are the albums out on June 3, 2022:
---
Angel Olsen, Big Time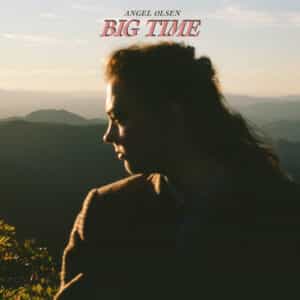 Angel Olsen is back with a new album called Big Time. Following the 2021 covers EP Aisles and her 2020 album Whole New Mess – a companion to 2019's All Mirrors – the LP was recorded and mixed with co-producer Jonathan Wilson and features pianist Drew Erickson and bassist Emily Elhaj. Its songs were written during a period when Olsen was coming to terms with her queerness: "Some experiences just make you feel as though you're 5 years old, no matter how wise or adult you think you are," Olsen said in a statement about coming out to her parents, both of whom she lost just before she entered the studio to record the album. "Finally, at the ripe age of 34, I was free to be me." Read our review of Big Time.
---
Post Malone, twelve carat toothache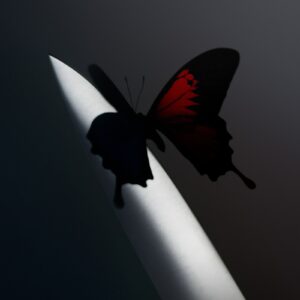 Post Malone has returned with his new album, twelve carat toothache, out now via Republic. Spanning 14 tracks and clocking in at 45 minutes, the follow-up to 2019's Hollywood's Bleeding includes the previously released single 'Cooped Up', featuring Roddy Ricch, as well as a collaboration with the Weeknd called 'One Right Now'. The album was primarily produced by Brian Lee, Louis Bell, and Malone, and also features appearances by Fleet Foxes' Robin Pecknold, the Kid LAROI, and Doja Cat. The songs "speak more to how I'm feeling at the moment: the ups and downs and the disarray and the bipolar aspect of being an artist in the mainstream," Posty told Billboard.
---
070 Shake, You Can't Kill Me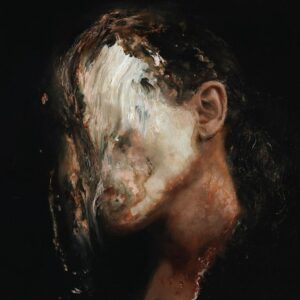 070 Shake has followed up her 2020 debut Modus Vivendi with the new album You Can't Kill Me, out now via G.O.O.D. Music/Def Jam Recordings. The 14-track LP was preceded by the singles 'Web', 'Skin and Bones', and 'Body', a collaboration with Christine and the Queens. It features production from Mike Dean, Johan Lenox, and TV on the Radio's David Andrew Sitek, among others.: "We're so attached to this physical world, it makes us more susceptible to being hurt," Shake said of the album's premise in a press release. "You can't kill me because I'm more than my body." She added: "With each album, it's like you're being revealed more and more. You Can't Kill Me shows how dedicated I am to being free within music… Feeling is the biggest ingredient of my music." Read our review of You Can't Kill Me.
---
Horsegirl, Versions of Modern Performance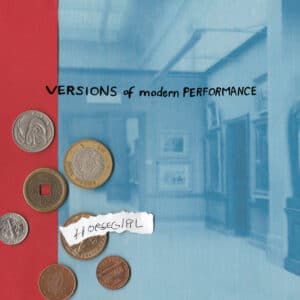 Versions of Modern Performance is the debut full-length by Horsegirl, the Chicago indie trio of Penelope Lowenstein, Nora Cheng, and Gigi Reece. The band recorded the LP with John Agnello (Kurt Vile, The Breeders, Dinosaur Jr.) at Chicago's Electrical Audio. "It's our debut bare-bones album in a Chicago institution with a producer who we feel like really respected what we were trying to do," they commented in press materials. The record includes the previously released singles 'Dirtbag Transformation (Still Dirty)', 'World of Pots and Pans' and 'Anti-glory'.
---
The Zells, Ant Farm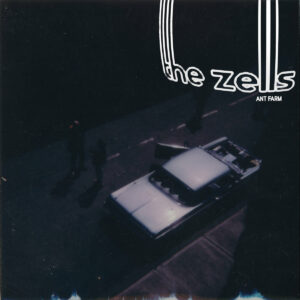 Pittsburgh indie rock five-piece the Zells have come through with their sophomore LP, Ant Farm, out now via Crafted Sounds. The follow-up to 2018's Failure to Slide was produced by RJ Gordon (Titus Andronicus, Baked) and features contributions from Adam Reich, Smile Machine's Jordyn Blakely, and Davey Jones. "I think we did try to structure the album in such a way where it serves as a process of self-discovery, and learning that trying to play the victim or trying to play the martyr in any situation is never gonna get you where you want to be," the band's Roman Benty explained in our Artist Spotlight interview. "You know, you need to own up to your situation. You need to be ready to ask for help, be ready to step up, be ready to step back – do whatever it is that you need to do to work your own process."
---
Drive-By Truckers, Welcome 2 Club XIII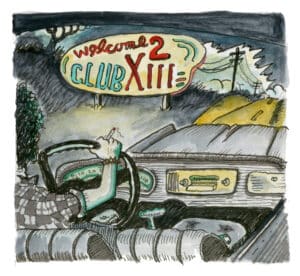 Drive-By Truckers have released their latest album, Welcome 2 Club XIII, via ATO Records. Following 2020's The Unraveling and The New OK, the record was produced by longtime collaborator David Barbe and was created over the course of three in the summer of 2021. It features background vocals from Margo Price, R.E.M.'s Mike Mills, singer-songwriter Schaefer Llana, and more. In a press release, frontman Patterson Hood explained: "There were no cool bars in town and Club XIII was the best we had, but it wasn't all that good, and our band wasn't particularly liked there. From time to time the owner would throw us a Wednesday night or let us open for a hair-metal band we were a terrible fit for, and everyone would hang out outside until we were done playing. It wasn't very funny at the time, but it's funny to us now."
---
Poliça, Madness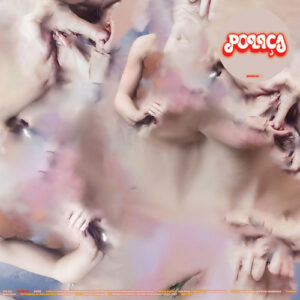 Minneapolis-based band Poliça have dropped a new album called Madness. Out now via Memphis Industries, the follow-up to 2020's When We Stay Alive was previewed with the tracks 'Rotting', 'Alive', and 'Violence'. It was primarily recorded between 2020 and 2021 in producer Ryan Olson's Minneapolis studio. According to press materials, the group used the "anthropomorphic production tool" AllOvers(c), designed by Olson and sound artist Seth Rosetter, during the making of the LP, which features co-production by Dustin Zahn Alex Ridha and Alex Nutter. Leaneagh summed up the lyrics of the album with the following statement: "I am here for you all and I am never truly myself here. I am her for you all and I am never truly her."
---
Merzbow & Lawrence English, Eternal Stalker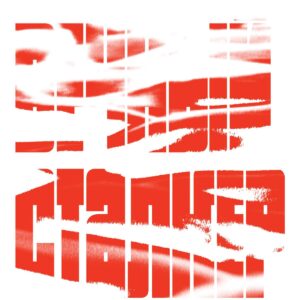 Eternal Stalker is the first official collaboration between Japanese noise pioneer Masami Akita (aka Merzbow) and Australian sound artist Lawrence English. The pair created the 7-track album using field recordings made in a  factory complex seven hours north of English's home in Brisbane, an area he describes as "uneasy and unsettling." In press materials, Akita said early drafts of the record, whose title nods to Andrei Tarkovsky's Stalker, felt "like the soundtrack to a dystopian science fiction opera."
---
Other albums out today:
S.G. Goodman, Teeth Marks; Editrix, Editrix II: Editrix Goes To Hell; Leoni Leoni, Leoni Leoni; iamamiwhoami, Be Here Soon; GWAR, The New Dark Ages; Kamikaze Nurse, Stimuloso; Artificial Brain, Artificial Brain.