In this segment, we showcase the most notable albums out each week. Here are the albums out on July 15, 2022:
---
black midi, Hellfire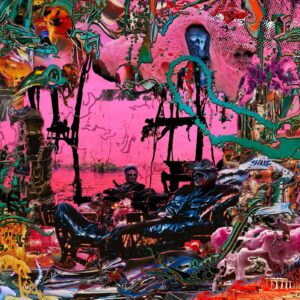 black midi are back with their third album, Hellfire, out now via Rough Trade Records. The follow-up to 2021's Cavalcade was recorded with producer Marta Salogni, who previously recorded Cavalcade's opening track 'John L' "If Cavalcade was a drama, Hellfire is like an epic action film," the band's Geordie Greep said in press materials, adding: "Almost everyone depicted is a kind of scumbag. Almost everything I write is from a true thing, something I experienced and exaggerated and wrote down. I don't believe in Hell, but all that old world folly is great for songs, I've always loved movies and anything else with a depiction of Hell." Read our review of the album.
---
beabadoobee, Beatopia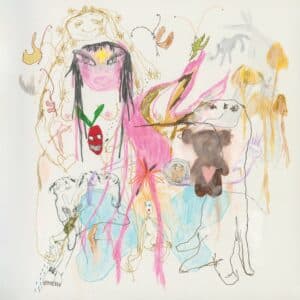 beabadoobee has returned with her sophomore album, Beatopia, out now via Dirty Hit. The follow-up to 2020's Fake It Flowers includes the previously shared singles 'Talk', 'Lovesong', 'See You Soon', and '10:36′. Made in collaboration with her live guitarist Jacob Bugden and co-produced by Iain Berryman, the record is "about accepting my past and my actions, and seeing it as a part of me," according to Bea Kristi. "It's your life and you can do whatever you want, and if you make mistakes, it's gonna help you for the end result – it's all gonna mean something at the end. It's definitely me getting over things about my self-image, and feeling comfortable in a general sense of my life and who I am. I'm still working on it."
---
Lizzo, Special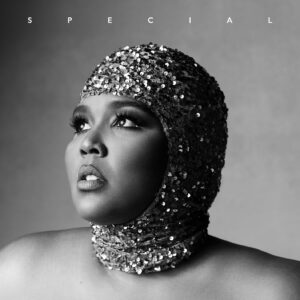 Lizzo's new album, Special, has arrived via Nice Life/Atlantic. Following 2019's Cuz I Love You, the record includes the promotional singles 'About Damn Time' and 'Grrrls'. "I think that the music really is going to speak for itself," Lizzo said of the album in an interview with Zane Lowe on Apple Music 1. "I'm writing songs about love from every direction, and I hope that I can turn a little bit of the fear that's been running rampant in this world, energetically into love. That's the point. I had a lot of fear, and I had to do the work on myself, and this music is some of that work in turning that fear into love. I hope that when people listen to this album, it makes their day just a little bit better, a little bit more filled with love."
---
Superorganism, World Wide Pop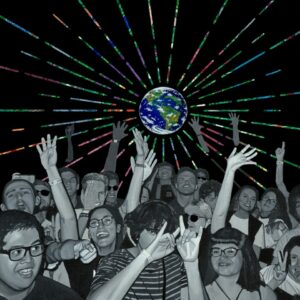 Superorganism have followed up their self-titled 2018 debut with a new album called World Wide Pop, out today via Domino. The 13-track LP features collaborations with Stephen Malkmus, CHAI, Pi Ja Ma, Dylan Cartlidge, and actor Gen Hoshino. While their debut was completed before the group – whose current lineup includes Orono, Harry, Tucan, B, and Soul – had all even been in the same room at the same time, many of the songs on World Wide Pop emerged from IRL jam sessions. One of its lyrical themes, according to Orono, is the idea of manifestation: "Thinking I want this and I'm gonna get it does something in your brain — you unconsciously start making decisions to help you get whatever it is that you want. There's something very powerful about that. It's kind of like magic, but real."
---
Interpol, The Other Side of Make-Believe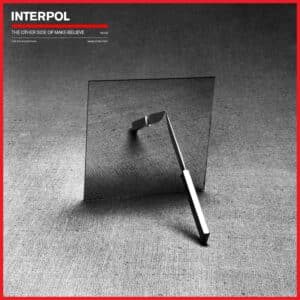 Interpol have a new album out: The Other Side of Make-Believe is out now via Matador. The band worked on their seventh LP in London with Alan Moulder and Flood, previewing it with the singles 'Toni', 'Something Changed', 'Fables', and 'Gran Hotel'. Speaking about the themes of the album, singer Ian Banks said in press materials: "The nobility of the human spirit is to rebound. I could focus on how fucked everything is, but I feel now is the time when being hopeful is necessary, and a still-believable emotion within what makes Interpol Interpol." Daniel Kessler added: "The process of writing this record and searching for tender, resonant emotions took me back to teenage years; it was transformative, almost euphoric. I felt a rare sensation of purpose biting on the end of my fishing rod and I was compelled to reel it in."
---
Launder, Happening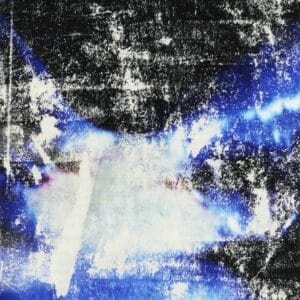 Launder – the musical project of John Cudlip – has come through with his debut studio album, Happening, via Ghostly. Cudlip's collaborators on the album include DIIV's Zachary Cole and Colin Caulfield, bassist Chase Meier, drummer Bryan DeLeon, guitarist Nathan Hawelu, and French artist Soko, who takes on lead vocals on the track 'Believe'. The record was co-produced by Sonny DiPerri at New Monkey Studio in Van Nuys, California, which was once owned by Elliott Smith. Spanning 13 tracks, Happening follows Launder's 2018 EP Pink Cloud.
---
..And You Will Know Us by the Trail of Dead, XI: Bleed Here Now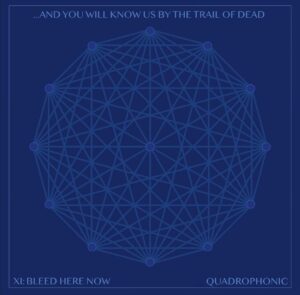 ..And You Will Know Us by the Trail of Dead have put out their first new album in two years, XI: Bleed Here Now, via Dine Alone. It marks the band's 11th studio album following 2020's X: The Godless Void and Other Stories and includes the advance tracks 'No Confidence' and 'Salt in Your Eyes'. The 22-track record was produced by the band's own Conrad Keely and Jason Reece alongside Charles Godfrey, who co-produced their last LP. It features guest spots from Spoon's Britt Daniel ('Growing Divide'), Amanda Palmer ('Millennium Actress'), and the Tosca String Quartet ('Our Epic Attempts'), among others.
---
Steve Lacy, Gemini Rights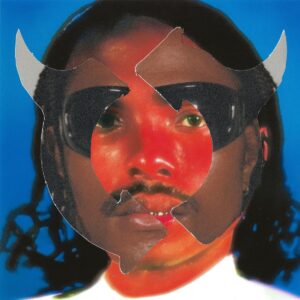 Steve Lacy has dropped his new album, Gemini Rights, which follows 2019's Apollo XXI. Ahead of its release (via RCA), Lacy unveiled the singles 'Mercury', 'Bad Habits', and 'Sunshine' featuring New York soul artist Fousheé. Talking about the album's title, Lacy told Zane Lowe: "It's kind of like a loose theme of Gemini, just how I'm moving through situations in this album. I mean, I'm sure anyone could relate to it, but I think in my brain I was like, 'This definitely feels very Gemini,' even the curation of the record and how I speak about certain things. All of the singles, they all have a dual side, they all switch up, so like Mercury's the first half and then the second half is something else, and then the singles do the same thing. But this is all just happened naturally; I wasn't really thinking of it that hard when I was making it then."
---
Goon, Hour of Green Evening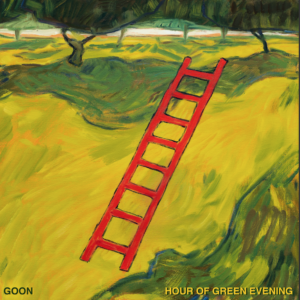 Los Angeles indie rock quartet Goon have released their second album, Hour of Green Evening. The band recorded the follow-up to 2019's Heaven is Humming in Glendale, CA with producer and engineer Phil Hartunian and Spoon's Alex Fischel, who plays piano and synth across the record. "This definitely is a record we've always wanted to create," vocalist Kenny Becker said in a statement. "It was both a joy and a challenge, and we're deeply proud of it. And we're unspeakably excited to finally share it with everyone!" The singles 'Ochre', 'Angelnumber 1210', and 'Emily Says' preceded the LP.
---
Other albums out today:
Belief, Belief; Arp, New Pleasure; The A's, Fruit; Lil Silva, Yesterday Is Heavy; Elf Power, Artificial Countrysides; Tami Neilson, Kingmaker; Irreal, Era Electrónica; Rowdy Rebel, Rebel vs. Rowdy; On Man, On Man, Daniel Lanois, Player, Piano; Working Men's Club, Fear Fear; Vladislav Delay, Isoviha; Lawn, Bigger Sprout; Mabel, About Last Night…; JayWood, Slingshot; Kode9, Escapology; Ozomatli, Marching On; Lera Lynn, Something More Than Love; Helena Celle, Music for Counterflows; Nightlands, Moonshine; Attia Taylor, Space Ghost; j-hope, jack in the box; BKO, Djine Bora; Deaf Havana, The Present Is a Foreign Land; Indian Wells, No One Really Listens to Oscillators.