In this segment, we showcase the most notable albums out each week. Here are the albums out on July 22, 2022:
---
Jack White, Entering Heaven Alive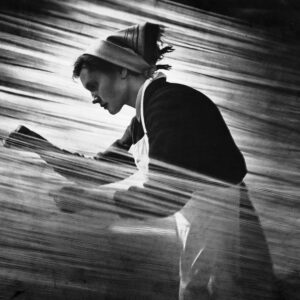 Just months after his last LP Fear of the Dawn, Jack White's second album of 2022 has arrived via Third Man. Entering Heaven Alive features a more stripped-back sound, as showcased in the previously released singles 'If I Die Tomorrow', 'Love Is Selfish', and 'Taking Me Back (Gently)'. The songs on the two albums were originally intended to be part of one full-length, but White found himself dividing them into different camps. "You get into the zone on every record and the songs are telling you the way it should be," he said in a new interview with Consequence. "You stupidly have to start sculpting things around that." He also called Entering Heaven Alive "the first thing I did that was really gentle."
---
Joey Bada$$, 2000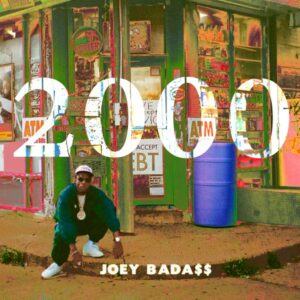 2000, the highly-anticipated new album from Joey Bada$$, has arrived via Pro Era/Columbia. Originally set to drop on June 17, 10 years to the day after the release of his debut mixtape 1999, the record was delayed due to sample clearance issues. It features the previously shared singles 'Where I Belong', 'Survivors Guilt', and 'Zipcodes', as well as guest appearances from Diddy, Westide Gunn, JID, Larry June, Capella Grey, and more. 2000 follows the rapper's 2017 album All-Amerikkkan Badass.
---
Nina Nastasia, Riderless Horse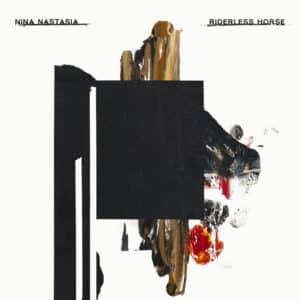 Nina Nastasia has issued Riderless Horse, her first LP in 12 years, via Temporary Residence. The album was produced alongside Steve Albini and features the early singles 'This Is Love', 'Just Stay in Bed', and 'Afterwards'. It is her first record not produced by her former partner, Kennan Gudjonsson, who died by suicide in 2020. "I haven't made an album since 2010. I decided to stop pursuing music several years after my sixth record, Outlaster, because of unhappiness, overwhelming chaos, mental illness, and my tragically dysfunctional relationship with Kennan," she explained in press materials. "Creating music had always been a positive outlet during difficult times, but eventually it became a source of absolute misery." She added: "Riderless Horse documents the grief, but it also marks moments of empowerment and a real happiness in discovering my own capability."
---
Pool Kids, Pool Kids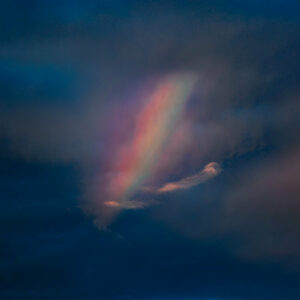 Pool Kids have dropped their self-titled album via Skeletal Lightning. The follow-up to 2018's Music to Practice Safe Sex To was previewed with the singles 'That's Physics, Baby', 'I Hope You're Right', and 'Arm's Length'. Talking about self-titling the LP, vocalist Christine Goodwyne explained in our Artist Spotlight interview: "Honestly, the initial idea was just like, it's an easy cop out – we can't come up with an album title, we can just self-title it. But then we started realizing, 'Wait, this actually makes so much sense because it's not just me and Caden anymore. This is Pool Kids, the four of us, this is the band. We all contributed to this album, we all made it together. And this is our fully-realized sound.' Music to Practice Safe Sex To was just figuring it out, and then throughout the past four years, we've found the full band and started grinding together. And it's like, 'OK, this is actually us.'"
---
Beach Bunny, Emotional Creature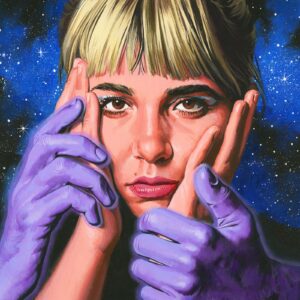 Beach Bunny have returned with their latest album, Emotional Creature, via Mom+Pop. The follow-up to 2020's Honeymoon was produced by Sean O'Keefe at Chicago's Shirk Studio and includes the advance tracks 'Oxygen', 'Fire Escape', 'Karaoke', and 'Weeds'. "We are always changing, growing, and adapting – it's a deeply ingrained part of the human experience," the band's Lili Trifilio remarked in a press release. "We strive to be stronger, trust we'll grow smarter, and spend most of our lives reaching for comfort and happiness. Sometimes, life is stagnant, sometimes, life is difficult – but the wonderful part of being human is that we evolve and make the bleak moments beautiful – we find new ways to survive. Humans are emotional creatures and I wanted to capture that with this album in order to show how complex, sometimes tragic, and mostly wonderful the human experience can be."
---
Ty Segall, "Hello, Hi"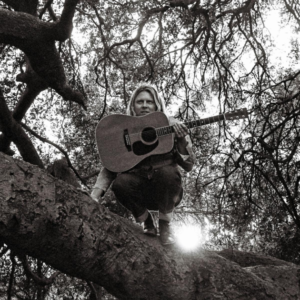 Ty Segall has put out a new album called "Hello, Hi" via Drag City. The follow-up to last year's Harmonizer was primarily recorded at Segall's home in California and includes the previously released tracks 'Saturday Pt. 2', the title song, and 'Don't Lie', a cover of a song by The Mantles. "I guess for me, when I pick up an acoustic guitar, and I'm by myself, a certain kind of song just comes out," Segall said in an interview with Esquire. "And I didn't feel like supplementing that song with a different kind of instrument. Or expanding it in any way. So I guess the kind of 'concept' of this one is just that process. The songwriting, on an acoustic, and just a voice. And just keeping it raw."
---
Rico Nasty, Las Ruinas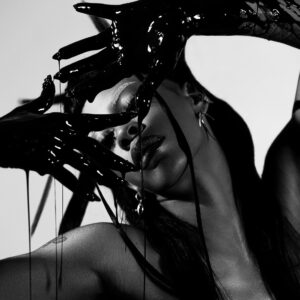 Rico Nasty has released her latest project, Las Ruinas, via Sugar Trap/Atlantic. It's the follow-up to 2020's Nightmare Vacation, her major-label debut, and includes the promotional singles 'Blow Me', 'Black Punk', and 'Intrusive', 'Skullflower', 'Vaderz', and the Marshmello-assisted 'Watch Your Man'. It also boasts additional contributions from Atlanta's Bktherula, Teezo Touchdown, and Fred again… In a statement, Nasty described Las Ruinas as her "most experimental and vulnerable body of work yet."
---
TRAAMS, personal best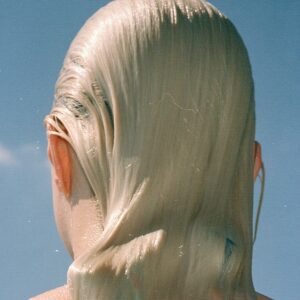 TRAAMS are back with a new album called personal best. Out now via Fat Cat Records, it marks the band's third album and first in seven years, following 2015's Modern Dancing, and features Protomartyr's Joe Casey, Liza Violet (Menace Beach, Softlizard), and more. "A lot of this album is about recognising yourself," frontman Stuart Hopkins explained in press materials. "This record is about the little changes we make, and the milestones we achieve in that process. It's not about big declarations of love or huge outpourings of grief. It's about the little personal realisations and victories that people have throughout their lives. Some of them are massive, some of them can be hard, and some are small and beautiful, but they all matter."
---
Other albums out today:
Cuco, Fantasy Getaway; Jamie T, The Theory of Whatever; quinn, quinn; Spacemoth, No Past No Future; Sean Nicholas Savage, Shine; RZA & Bobby Digital, RZA Presents: Bobby Digital and the Pit of Snakes; Isa Gordon, For You Only; Sam Prekop & John McEntire, Sons Of; Twen, One Stop Shop; Sonagi, Precedent; Anthony Green, Boom. Done.; Carlos Niño & Friends, Extra Presence; Rusty Santos, High Reality; Dawes, Misadventures of Doomscroller; Ben Harper, Bloodline Maintenance; The Kooks, 10 Tracks to Echo in the Dark; She & Him, Melt Away: A Tribute to Brian Wilson; Oh Wonder, 22 Make; Channelers, Time, Space, and Thought; Dewa Alit & Gamelan Salukat, Chasing the Phantom.