In this segment, we showcase the most notable albums out each week. Here are the albums out on August 26, 2022:
---
Muse, Will of the People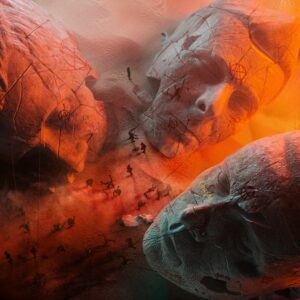 Muse are back with a new album, Will of the People, out now via Warner. The Simulation Theory follow-up was previewed with the singles 'Won't Stand Down', 'Compliance', and the title track. "Will of the People was created in Los Angeles and London and is influenced by the increasing uncertainty and instability in the world," Matt Bellamy explained in press materials. "A pandemic, new wars in Europe, massive protests & riots, an attempted insurrection, Western democracy wavering, rising authoritarianism, wildfires and natural disasters and the destabilization of the global order all informed Will of the People. It has been a worrying and scary time for all of us as the Western empire and the natural world, which have cradled us for so long are genuinely threatened. This album is a personal navigation through those fears and preparation for what comes next."
---
DJ Khaled, GOD DID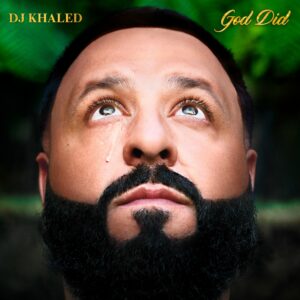 DJ Khaled has returned with his latest album. Following last year's Khaled Khaled, GOD DID features guest spots from JAY-Z, Lil Wayne, Ross, John Legend, and Fridayy – all of whom appear on the title track – as well as Drake ('No Secret'), Future and SZA ('Beautiful'), the late Juice WRLD ('Juice WRLD Did'), Lil Durk, 21 Savage, Jadakiss, City Girls, Latto, Roddy Ricch, Kodak Black, and more. It also includes a remix of 'Use This Gospel' by Dr. Dre, which boasts a verse from Eminem, as well as the previously released single 'Staying Alive' with Drake and Lil Baby.
---
Julia Jacklin, PRE PLEASURE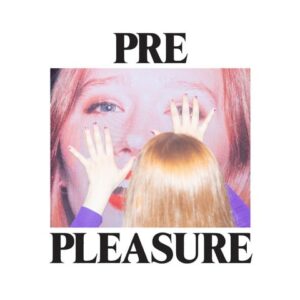 Julia Jacklin has released her third album, PRE PLEASURE, via Transgressive Records. The singer-songwriter recorded the follow-up to 2019's Crushing in Montreal with co-producer Marcus Paquin, collaborating with her Canada-based touring band, bassist Ben Whiteley and guitarist Will Kidman (of the Weather Station). It includes the advance tracks 'Love, Try Not To Let Go', 'I Was Neon', 'Lydia Wears A Cross', and 'Be Careful With Yourself'. "A lot of the time I feel like I need to do all the work before I can enjoy my life," Jacklin said in a statement announcing the album. "Whether that's work on songs or sex, friendships, or my relationship with my family – I think if I work on them long and hard enough, eventually I'll get to sit around and really enjoy them. But that's not how anything works is it. It's all an ongoing process." Read our review of the album.
---
Stella Donnelly, Flood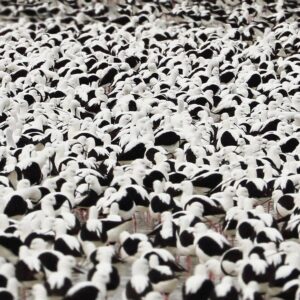 Stella Donnelly has returned with her sophomore album, Flood, out now via Secretly Canadian. The Australian songwriter wrote the follow-up to her 2019 debut Beware of the Dogs with band members Jennifer Aslett, George Foster, Jack Gaby, and Marcel Tussie, working with co-producers Anna Laverty and Methyl Ethyl's Jake Webb. "I had so many opportunities to write things in strange places," said Donnelly in a statement, having lived in Bellingen, Fremantle, Williams, Guilderton, Margaret River, and Melbourne while crafting the songs. "I often had no choice about where I was. There's no denying that not being able to access your family with border closures, it zooms in on those parts of your life you care about." Read our review of Flood.
---
Rachika Nayar, Heaven Come Crashing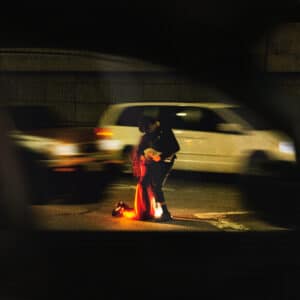 Brooklyn-based artist Rachika Nayar has issued her second LP, Heaven Come Crashing, via NNA Tapes. Following last year's Our Hands Against The Dusk and its companion EP, fragments, the new album includes the Maria BC-featuring singles 'Heaven Come Crashing' and 'Our Wretched Fate' as well as 'Nausea' and 'Our Wretched Fantasy'. In a statement about the record, whose influences range from '90s trance to anime soundtracks, Nayar said: "I both love and feel so wary of melodrama, because its entire premise is to be uncritical. Taking your most massive emotions at face-value feels so fraught when they partly originate with structures you can't control, with structures you maybe even feel at war with."
---
Kaitlyn Aurelia Smith, Let's Turn It Into Sound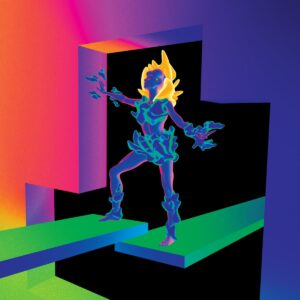 Kaitlyn Aurelia Smith has put out a new LP, Let's Turn It Into Sound, via Ghostly International. "The album is a puzzle," the experimental artist said of the record, which follows her 2021 joint effort with composer Emilie Mosseri, I Could Be Your Dog / I Could Be Your Moon. "[It] is a symbol of receiving a compound of a ton of feelings from going out into a situation, and the song titles are instructions to breaking apart the feelings and understanding them." Read our review of Let's Turn It Into Sound.
---
Ezra Furman, All of Us Flames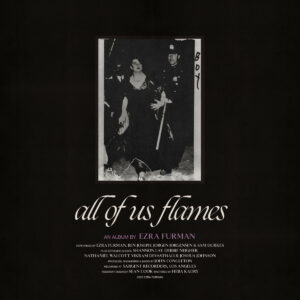 Ezra Furman has released All of Us Flames, which is billed as the third in a trilogy that includes 2018's Transangelic Exodus and the 2019's Twelve Nudes. Out now via ANTI-, the album produced by John Congleton and includes the early singles 'Book of Our Names', 'Point Me Toward the Real', 'Forever in Sunset', 'Lilac and Black', and 'Poor Girl a Long Way From Heaven'. "This is a first person plural album," Furman explained in press materials. "It's a queer album for the stage of life when you start to understand that you are not a lone wolf, but depend on finding your family, your people, how you work as part of a larger whole. I wanted to make songs for use by threatened communities, and particularly the ones I belong to: trans people and Jews."
---
JID, The Forever Story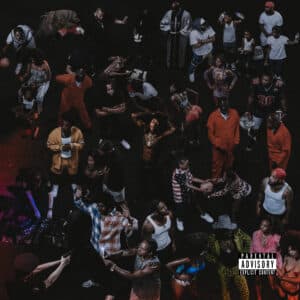 JID's new album, The Forever Story, has arrived via Dreamville/Interscope. The Atlanta rapper previewed the LP with the singles 'Dance Now' (featuring Kenny Mason and Foushée) and 'Surround Sound' (with 21 Savage and Baby Tate). The record also includes guest appearances from Lil Wayne, EARTHGANG, Lil Durk, Ari Lennox, Yasiin Bey, Ravyn Lenae, and Johnta Austin. The Forever Story marks JID's first full-length outing since his 2018 LP DiCaprio 2.
---
Diamanda Galás, Broken Gargoyles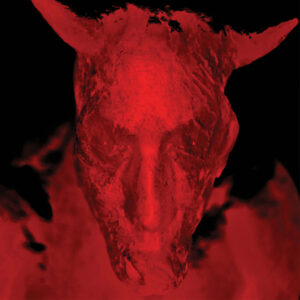 Diamanda Galás has issued a new LP titled Broken Gargoyles. Out now via Intravenal Sound Operations, the LP marks the Greek-American artist's first new album in four years and features two lengthy tracks, 'Mutilatus' and 'Abiectio', which were composed during the beginning of the COVID-19 pandemic. The follow-up to 2020's De-Formation – Piano Variations contains segments from the Georg Heym poems 'Das Fieberspital', 'Die Dämonen der Stadt, 'Der Blinde', 'Der Hunger', and 'Das Fieberspital'. Four of Heym's poems will be included as part of a 24-page booklet that comes with the Broken Gargoyles CD release, along with four paintings by Galás.
---
Teen Suicide, honeybee table at the butterfly feast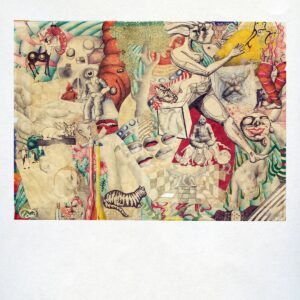 Sam Ray has returned with a new Teen Suicide album called honeybee table at the butterfly feast, out today via Run For Cover Records. The LP was written over a period of years while Ray struggled with a respiratory illness that made it very difficult to perform and record, eventually leading to a near-death experience. "Whether I died from the illness or was just unable to ever sing and work like I had before, I wanted to get everything done that I possibly could, and yet I became almost completely unable to function," he explained in a press release. "This led to an at times almost hopeless depression and yet also an incredible desire to push through and work harder than I ever have. And in that conflict I found a lot of the material for the record."
---
Tiny Blue Ghost, Between the Botanicals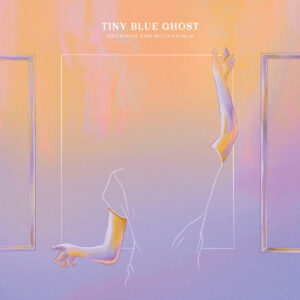 Between the Botanicals is the third album and Count Your Lucky Stars debut by Tiny Blue Ghost, the Kingston, NY outfit composed of vocalist/guitarist Marissa Carrol, guitarist Kyle McDonough, bassist Andy Vlad, keyboardist Kristoff Lalicki, and drummer Joseph Wright. The record, which blends elements of bedroom pop, shoegaze, and college rock, was self-produced by Wright and Carroll. It follows an EP from earlier this year called The Underneath.
---
Other albums out today:
Pianos Become the Teeth, Drift; Bret McKenzie, Songs Without Jokes; Roc Marciano & The Alchemist, The Elephant Man's Bones; Sports Team, Gulp!; Benoit & Sergio, Lost Decade; Mark Gomes, Alphane Moods; Antonio Sánchez, Shift; Dendrons, 5-3-8; Pantha du Prince, Garden Gala; Selena, Moonchild Mixes; William Orbit, The Painter; MONO JUNK, IÄTI; Chris Forsyth, Evolution Here We Come; Animistic Beliefs, MERDEKA; Meechy Darko, Gothic Luxury; JJulius, Vol. 2; Saphileaum, Ganbana; Machine Head, ØF KINGDØM AND CRØWN; Authentically Plastic, Raw Space; Laufey, Everything I Know About Love; Eyedress, FULL TIME LOVER; Gently Tender, Take Hold Of Your Promise!; KRAMER, Music For Films Edited By Moths; RALPH WHITE, Something About Dreaming; Dienne, Addio.