In this segment, we showcase the most notable albums out each week. Here are the albums out on March 10, 2023:
---
Miley Cyrus, Endless Summer Vacation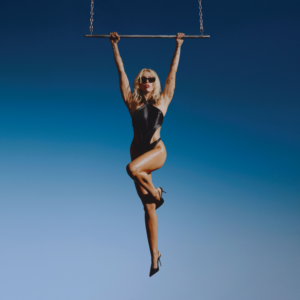 Miley Cyrus' new album, Endless Summer Vacation, has arrived today via Columbia Records. Described as a "love letter to LA," the follow-up to 2020's Plastic Hearts was led by the single 'Flowers' and features production by Kid Harpoon, Greg Kurstin, Mike WiLL Made-It, BJ Burton, and Tyler Johnson, as well as contributions from Harmony Korine, Brandi Carlile, Sia, Tobias Jesso Jr., James Blake, and more. In an Instagram short, Cyrus explained that the record is divided into two parts: AM and PM. While AM represents "the morning time, where there's a buzz and energy and there's a potential of new possibilities," PM represents the nighttime, which "feels like there's a slinky, seediness and kind of a grime but a glamour at the same time."
---
Fever Ray, Radical Romantics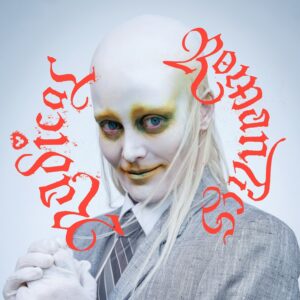 Fever Ray has returned with Radical Romantics, their first new LP in over five years. Karin Dreijer started working on the follow-up to 2017's Plunge in the fall of 2019 and was joined in the studio by their brother and former bandmate in the Knife, Olof Dreijer, who co-produced and co-wrote four songs on the album. Other contributors include Nine Inch Nails'rent Reznor and Atticus Ross, Portuguese DJ and producer Nídia, Johannes Berglund, Peder Mannerfelt, Pär Grindvik, and Martin Falck. Ahead of its release, Fever Ray previewed the record with the singles 'What They Call Us', 'Carbon Dioxide', and 'Kandy'. Read our review of Radical Romantics.
---
Shana Cleveland, Manzanita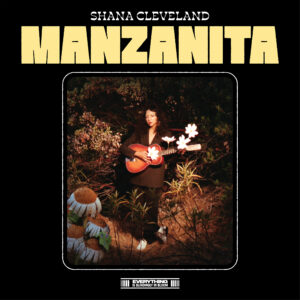 La Luz's Shana Cleveland has released her second solo album, Manzanita, via Hardly Art. Following 2019's Night of the Worm Moon, it marks Cleveland's first release since her diagnosis and successful treatment for breast cancer. "This is a supernatural love album set in the California wilderness," Cleveland explained in press materials. "The songs were all written while I was pregnant (side A) or shortly after my son's birth in that weird everything-has-quietly-but-monumentally-shifted state (side B)." Manzanita was preceded by the tracks 'Faces in the Firelight', 'A Ghost', and 'Walking Through Morning Dew'.
---
Shalom, Sublimation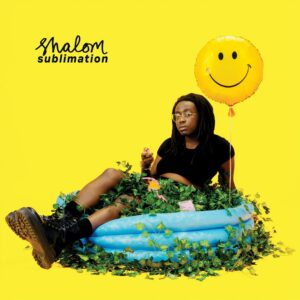 Released through Saddle Creek, Sublimation is the debut full-length by the South Africa-raised, Brooklyn-based artist Shalom. Spanning 13 tracks – including the previously shared singles 'Happenstance',  'Soccer Mommy', and 'Lighter' – the album was made in collaboration with producer Ryan Hemsworth. "The record is an introduction to me as a songwriter," Shalom explained in a statement. "I think it shows my versatility, but really, it's me being really honest, earnest, and naked. You can see my bones on this record. I'm okay with it though, because I've got to get it out."
---
Lonnie Holley, Oh Me Oh My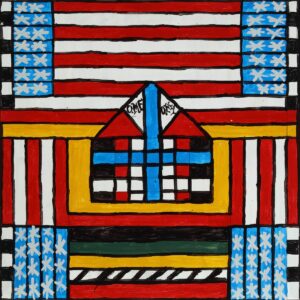 Lonnie Holley has issued a new album, Oh Me Oh My, via Jagjaguwar. Produced by Jacknife Lee, the record features guest contributions from R.E.M.'s Michael Stipe, Moor Mother, Bon Iver, Sharon Van Etten, Jeff Parker, and Rokia Koné. "My art and my music are always closely tied to what is happening around me, and the last few years have given me a lot to thoughtsmith about," Holley said in a statement about the collection. "When I listen back to these songs I can feel the times we were living through. I'm deeply appreciative of the collaborators, especially Jacknife, who helped the songs take shape and really inspired me to dig deeper within myself."
---
MSPAINT, Post-American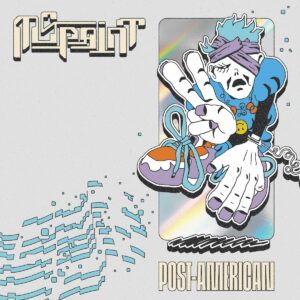 MSPAINT have put out their debut album, Post-American, via Convulse Records. The 11-track effort was co-produced by Militarie Gun leader Ian Shelton and producer Taylor Young. It includes the songs 'Hardwired' and 'Post-American' from the band's self-titled 2020 EP, as well as the advance singles 'Delete It' (featuring Shelton), 'Titan of Hope', and 'Acid'. "We frankly have no fucking clue what our influences are," vocalist Deedee told Stereogum. "Don't interpret this as me giving us mad credit, but we didn't discuss a single thing, except that we'd all been in different bands together and apart for over a decade, were sick of playing rock music, and decided there'd be no guitars."
---
Lia Kohl, The Ceiling Reposes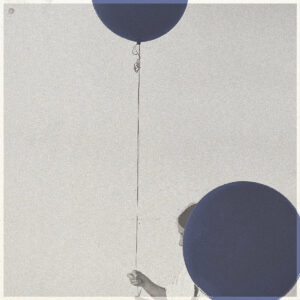 Chicago-based cellist and composer Lia Kohl has shared her second LP, The Ceiling Reposes, via American Dreams. Following her releases Too Small to be a Plain and Untitled Radio (futile, fertile), the collection is built around radio samples recorded primarily on Vashon Island in Washington State, layering them with instruments such as cello, synthesizers, voice, kazoo, piano, drums, and more. "In general there is something a bit mystical about the radio," Kohl said in a statement accompanying the single 'the moment a zipper'. "I know intellectually that it has a logical mechanical function, but that somehow never takes away the magic of catching sound on an invisible wave."
---
Sleaford Mods, UK Grim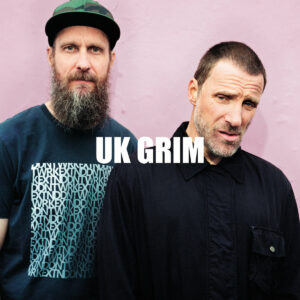 Sleaford Mods have dropped a new album, UK Grim, via Rough Trade. The LP features contributions from Dry Cleaning's Florence Shaw and Jane's Addiction's Perry Farrell and Dave Navarro. "Maybe we are proud of the country. Maybe we are proud to be English," frontman Jason Williamson said in a statement. "Maybe I'm proud of the horrible grey streets and the shit weather and the stupid fashions I find myself investing in. It's just that the English we're proud of being is absolutely nothing like the English the authorities want to try and promote."
---
Frankie Rose, Love as Projection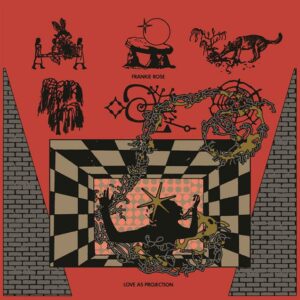 Frankie Rose – who has played in bands like the Vivian Girls, Dum Dum Girls, and Crystal Stilts – has unveiled her first new album in six years, Love as Projection. Out now via Slumberland, the LP follows 2017's Cage Tropical and includes the previously released songs  'Sixteen Ways', 'Anything', and 'Come Back'. Per a press release, "Her love of new wave hooks and post-punk drive remain omnipresen, elevated by her utilization of modern production and an improved, polished palate of state-of-the-art instrumentation."
---
Dutch Uncles, True Entertainment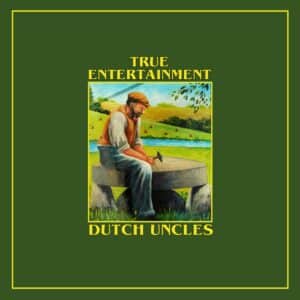 Dutch Uncles have come out with a new album, True Entertainment, via Memphis Industries. The Manchester art-rockers' latest follows their 2017 record Big Balloon and was promoted with the single 'Tropigala (2 to 5)' and the title track. "True Entertainment behaves like it knows it's been away for some time, and doesn't apologise for that," vocalist and lyricist Duncan Wallis said in a press release. "Ultimately, it's written with the mindset that on our sixth album, we're only in competition with ourselves when it comes to finding satisfaction in our craft."
---
Other albums out today:
H. Hawkline, Milk for Flowers; Manchester Orchestra, The Valley of Vision; Meet Me @ The Altar, Past // Present // Future; Godcaster, Godcaster; TWICE, Ready to Be; Conway the Machine & Jae Skeese, Pain Provided Profit; Sara Persico, Boundary; Francesco Fabris & Ben Frost, The New Pastoral; die ANGEL, Yön Magneetti Sine.