In this segment, we showcase the most notable albums out each week. Here are the albums out on April 14, 2023:
---
Metallica, 72 Seasons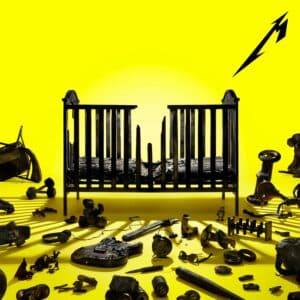 Metallica are back with a new album, 72 Seasons. The follow-up to 2016's Hardwired…To Self-Destruct was produced with Greg Fidelman and includes the early singles 'Lux Æterna', 'Screaming Suicide', 'If Darkness Had a Son', and the title track. Introducing the concept behind the LP, James Hetfield said: "72 seasons. The first 18 years of our lives that form our true or false selves. The concept that we were told 'who we are' by our parents. A possible pigeonholing around what kind of personality we are. I think the most interesting part of this is the continued study of those core beliefs and how it affects our perception of the world today. Much of our adult experience is reenactment or reaction to these childhood experiences. Prisoners of childhood or breaking free of those bondages we carry."
---
Feist, Multitudes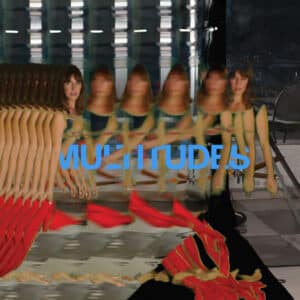 Feist has returned with her new album, Multitudes, via Interscope. Following 2017's Pleasure, the album was produced alongside Robbie Lackritz and Mocky and features contributions from Gabe Noel, Shahzad Ismaily, Todd Dahlhoff, and Amir Yaghmai. "The last few years were such a period of confrontation for me, and it feels like it was at least to some degree for everyone," Feist shared in a press release. "We confronted ourselves as much as our relationships confronted us. It felt like our relational ecosystems were clearer than ever and so whatever was normally obscured- like a certain way of avoiding conflict or a certain way of talking around the subject- were all of a sudden thrust into the light. And in all that reassessment, the chance to find footing on healthier, more honest ground became possible, and the effort to maintain avoidance actually felt like it took more effort than just handing ourselves over to the truth."
---
The Tallest Man on Earth, Henry St.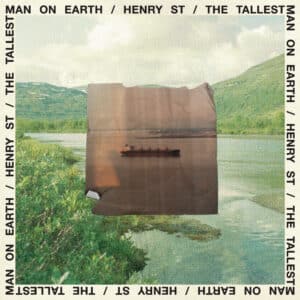 The Tallest Man on Earth has released Henry St., his first album of original material since 2019's I Love You. It's a Fever Dream. Produced by Sylvan Esso's Nick Sanborn, the 11-track LP features the advance tracks 'Every Little Heart', 'Looking for Love', and the title track. "Henry St. is the most playful, most me album yet, because it covers so many of the different noises in my head," Kristian Matsson explained. "When you overthink things, you get further away from your original ideas. And God knows I overthink things when I'm by myself." The time in isolation also brought him some newfound peace of mind. "Having been away from it taught me that making music and performing is what I'm doing for the rest of my life, and I'm so grateful for it. It has given me new confidence and playfulness. This is what I do. It's unconditional." Read our review of Henry St..
---
Fenne Lily, Big Picture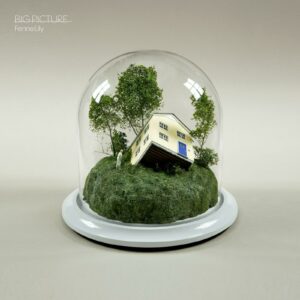 Fenne Lily has followed up 2020's BREACH with a new LP, Big Picture, through Dead Oceans. Recorded live in co-producer Brad Cook's North Carolina studio, the album was mixed by Jay Som's Melina Duterte and includes contributions from Christian Lee Hutson and Katy Kirby. "Writing this album was my attempt at bringing some kind of order to the disaster that was 2020," Lily said in press materials. "By documenting the most vulnerable parts of that time, I felt like I reclaimed some kind of autonomy." The singles 'Lights Light Up', 'Dawncolored Horse', and 'In My Own Time' preceded the record. Read our Artist Spotlight interview with Fenne Lily.
---
Kara Jackson, Why Does the Earth Give Us People to Love?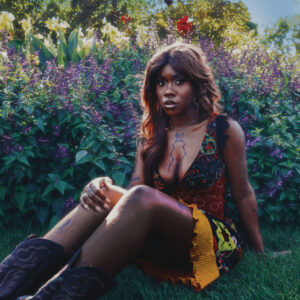 The Chicago poet and singer-songwriter Kara Jackson has come through with her debut full-length, Why Does the Earth Give Us People to Love?. The follow-up to 2019's A Song for Every Chamber of the Heart EP features production contributions from Nnamdï, Kaina, and Sen Morimoto. "With my EP, while it does feel like me in a lot of ways, I think when I was younger I was really scared to not make something that maybe wasn't going to be popular, or not make something that people could understand," Jackson explained in our Artist Spotlight interview. "When I was working on my debut album, I kind of had addressed those fears through just the process of growing up and liking myself more. I was more intent on making something that felt like a true representation of myself and the variation that I think makes me, me."
---
ther, a horrid whisper echoes in a palace of endless joy today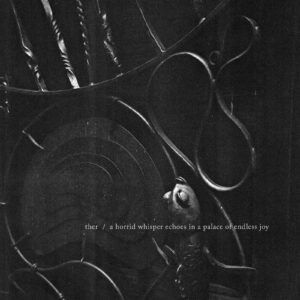 ther – the project led by recording engineer Heather Jones, who has worked with They Are Gutting a Body of Water, Sadurn, and Deer Scout – have released their debut LP. a horrid whisper echoes in a palace of endless joy today includes the previously released singles 'impossible things' and 'with you'. Of the former, Jones said: "I was bouncing back from a long, low point in a big and intentional way, ready for the uncertainty and terror of the future, and anchoring my heart around the joy of loving and being loved. i don't know if i'll ever feel so aligned again with what normally feels obtuse and impossible, but it's a comfort to carry this song around in my back pocket, remember that it's there, and play it with my friends."
---
Jesus Piece, …So Unknown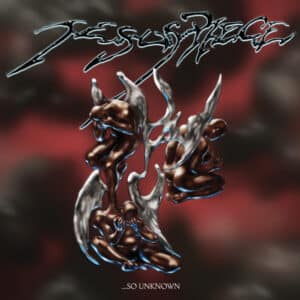 Jesus Piece have dropped their sophomore album, …So Unknown, via Century Media. The follow-up to 2018's Only Self was previewed by the singles 'An Offering to the Night', 'Gates of Horn', 'Tunnel Vision', and 'Silver Lining'. "The making of the record was nothing short of all-consuming. It was an intense and challenging process," drummer Luis Aponte said in a statement. "The record reflects a lot of confusion, but also, evolution. There was a lot of uncertainty and emotion during the pandemic – we all changed and grew so much. So if there is a single thought or concept to the record, it's constant metamorphosis. That's also how we operated as a band on this LP – spending a lot of time songwriting and fleshing things out as a unit, and then upping our game from there. It's definitely a reflection of us as more mature, playing the best we've ever played and feeling like a real band for the first time."
---
Dinner Party, Enigmatic Society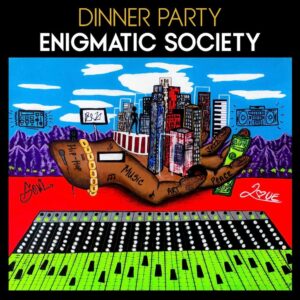 Dinner Party – the group composed of Kamasi Washington, Terrace Martin, and Robert Glasper – have issued their sophomore album. Enigmatic Society follows the trio's 2020 self-titled debut and features guest appearances from Tank, Arin Ray, Ant Clemons, and Phoelix, as well as the lead single 'For Granted', which was released last week. Dinner Party will be performing at both weeks of Coachella this month.
---
Other albums out today:
El Michels Affair & Black Thought, Glorious Game; Xylouris White, The Forest In Me; Poison Ruïn, Härvest; Fruit Bats, A River Running to Your Heart; Natalie Merchant, Keep Your Courage; Frost Children, Speed Run; Chantal Michelle, Broken to Echoes; Petite Noir, MotherFather; Bodywash, I Held the Shape While I Could; Initiate, Cerebral Circus; Natural Information Society, Since Time Is Gravity; Cindy, Why Not Now?; Sweet Dreams Nadine, Sweet Dreams Nadine; Nicole Yun, Matter; Sabiwa, Island no.16 – Memories of Future Landscapes; Brian Dunne, Loser on the Ropes; OZmotic & Fennesz, Senzatempo.