In this segment, we showcase the most notable albums out each week. Here are the albums out on September 8, 2023:
---
Olivia Rodrigo, GUTS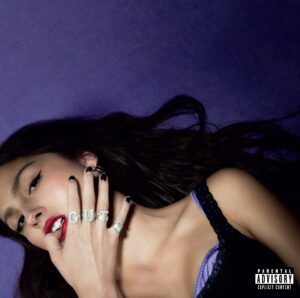 GUTS, the much-anticipated follow-up to 2021's Sour, has arrived. Olivia Rodrigo previewed the LP, which was recorded with Sour producer Dan Nigro, with the singles 'vampire' and 'bad idea right?'. "I feel like when you're making the album, you can't really see the forest through the trees a little bit about what's about or what you're trying to get across," Rodrigo said in an interview with Apple Music. "Sometimes you just wake up and go into the studio and see what comes out of you. In hindsight, I think that a lot of this album is about the confusion that comes with becoming a young adult and figuring out your place in this world and figuring out who you want to be and who you want to hang out with and all of that stuff.
---
Romy, Mid Air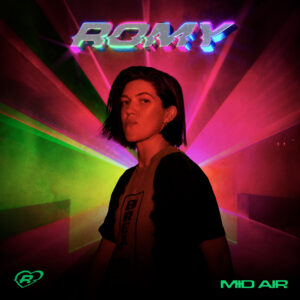 The xx's Romy has released her debut solo album, Mid Air, via Young. Featuring the previously shared singles 'Enjoy Your Life', 'Strong', 'Loveher', and 'The Sea', the record finds her working alongside Fred again.. and Stuart Price. In press materials, Romy described Mid Air as "an album about celebration, sanctuary and salvation on the dance floor. It's an album that deals with love, grief, relationships, identity and sexuality and is a love letter to the queer clubs where Romy found community and connection."
---
James Blake, Playing Robots Into Heaven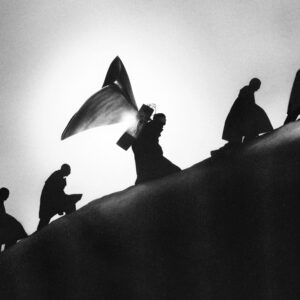 James Blake has returned with a new album, Playing Robots Into Heaven, out now via Republic. The follow-up to 2021's Friends That Break Your Heart sees the producer returning to his electronic music roots, as teased by the singles 'Loading' and 'Big Hammer'. "I think this album is actually the most confident I've been putting an album out for quite a long time, because it's not trying to be good at anything," Blake said in an interview with Apple Music 1's Zane Lowe. "I feel like with Friends that Break Your Heart, I was trying to be good at songwriting and coloring anything a little bit the same. There was a lot of pursuit of something great that I didn't have yet, and almost a desire is suffering. It's that thing of, it's over there and it's very difficult to, when you're thinking about something in those terms of acquiring a skill or trying to get to a certain imaginary spot. You are taking yourself out of the moment."
---
Deeper, Careful!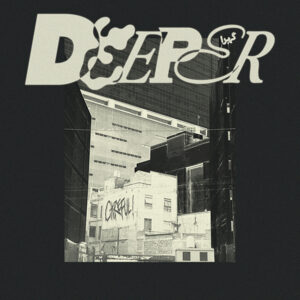 Deeper have dropped their latest album and first for Sub Pop, Careful!. Recorded at Palisade Studios in Chicago with producer/engineer Dave Vettraino, the follow-up to 2020's Auto-Pain was previewed by a string of singles, including, 'Sub', 'Build a Bridge', 'Tele', and 'Fame'. "I wanted these to be interesting songs, but in a way where a two-year-old would vibe out to it," the band's Nic Gohl remarked in press materials. "It's pop music, basically
---
Tinashe, BB/ANG3L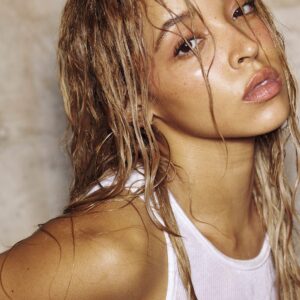 Tinashe is back with a new album called BB/ANG3L. The singer-songwriter previewed the follow-up to 2021's 333 with the songs 'Talk to Me Nice' and 'Needs'. Talking about the album title, Tinashe told Dazed: "I was really inspired by screen names and avatars, and how we're able to create our own personas online. We're able to name ourselves in that way and take control of our identity. I wanted to create something similar to a screen name, or some type of tag that I could put on this era that would represent the persona or the energy that I was embodying for this particular project."
---
Róisín Murphy, Hit Parade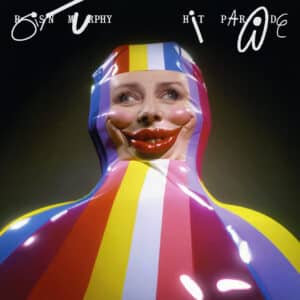 Róisín Murph's new LP, Hit Parade, is out now through Ninja Tune. Produced in collaboration with DJ Koze, the Róisín Machine follow-up was preceded by the singles 'The Universe', 'Fader', 'CooCool', and 'You Knew'. "It's a joyful record, I've never been happier, that is partly down to personal reasons but also in my work I've been very fulfilled," Murphy said in a press statement. "For me the record is about love and sensuality but also it's about music itself and how it's always been there for me. There are tinges of darkness, of the abyss, as well as all the joy. There's contemplation of mortality which is meant to serve as reminder to me (and perhaps you the listener) to really live while we can."
---
Anjimile, The King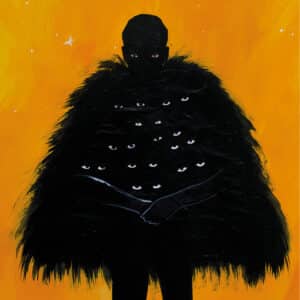 Anjimile has unveiled his new album and 4AD debut, The King. The musician worked with producer Shawn Everett on the follow-up to 2020's Giver Taker, which features contributions from Justine Bowe, Brad Allen Williams, Sam Gendel, and James Krivchenia of Big Thief. "If Giver Taker was an album of prayers, The King is an album of curses," Anjimile said in a press release. The album inludes the advance singles 'Father', 'Black Hole', and the title track.
---
Alabaster dePlume, Come With Fierce Grace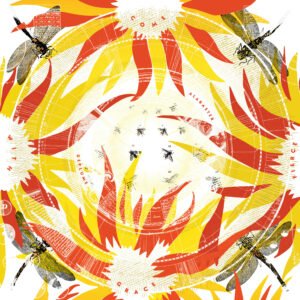 Manchester-born, London-based songwriter and saxophonist Alabaster dePlume has issued a new full-length, Come With Fierce Grace, today via International Anthem. Following last year's GOLD, the 12-track LP features contributions from Rozi Plain, Tom Skinner of the Smile and Sons of Kemet, Falle Nioke, Donna Thompson, and James Howard, among others. The album's title originated from dePlume's first trip to perform in the US in March 2022, when he collected messages from individuals, asking them if there is anything they would like him to share with his audiences. "Come with fierce grace," responded one person, who preferred to remain anonymous.
---
Angel Du$t, BRAND NEW SOUL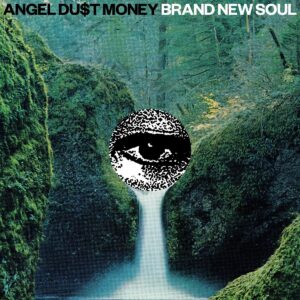 Angel Du$t have dropped their latest LP, BRAND NEW SOUL, via Pop Wig Records. With bandleader Justice Tripp helming the production, the LP was recorded with Paul Mercer and mixed by Rob Schnapf and Steve Wright. It features the current live band lineup of Daniel Star and Steve Marino on guitar, Zechariah Ghostribe on bass, and Thomas Cantwell on drums, as well as contributions from longtime collaborators Daniel Fang and Pat McCrory and vocal appearances from Mary Jane Dunphe and Citizen's Mat Kerekes. "The band has always centered around me, but I've never written the music just for me," Tripp explained in press materials. "It always felt like it was meant to be played by a band, I love the team effort. Angel Du$t isn't about me – it's about the spirit of rock music and the energy that that gives off. It's like we're committed to a cause."
---
Courtney Barnett, End of Day (Music From the Film Anonymous Club)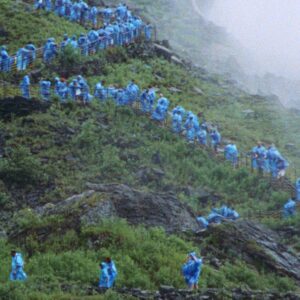 Courtney Barnett has put out a new instrumental album, End of Day. The collection started taking shape in May 2021, when Barnett and producer Stella Mozgawa had just handed in the masters for Barnett's third album, Things Take Time, Take Time. The pair met filmmaker Danny Cohen in a Melbourne studio, improvising as he showed them the final edit of his documentary Anonymous Club based on one guiding principle: "nothing too maudlin, obvious, or instructive, nothing to tell the future audience how they should be feeling about Barnett's life onscreen." Barnett then decided to come back to the improvisations and flesh them out into a cohesive project.
---
Irreversible Entanglements, Protect Your Light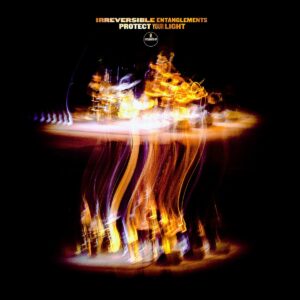 Protect Your Light is the latest full-length by Irreversible Entanglements, the band composed of the poet/vocalist Camae Ayewa (aka Moor Mother), bassist Luke Stewart, trumpeter Aquiles Navarro, saxophonist Keir Neuringer, and drummer Tcheser Holmes. Out now via their new label home, Impulse!, the album was primarily recorded over three days in January 2023 at Rudy Van Gelder Studios in Englewood Cliffs, NJ. It features contributions from pianist Janice A. Lowe, cellist Lester St. Louis, and vocalist Sovei, as well as the singles 'Free Love' and 'Our Land Back'.
---
Other albums out today:
Kristin Hersh, Clear Pond Road; The Chemical Brothers, For That Beautiful Feeling; Jonathan Wilson, Eat the Worm; Pain of Truth, Not Through Blood; Kristin Hersh, Clear Pond Road; Kvelertak, Endling; The Coral, Sea of Mirrors;  Tyler Childers, Rustin' in the Rain; Teezo Touchdown, How Do You Sleep At Night?; Yussef Dayes, Black Classical Music; Fotocrime, Accelerated; cursetheknife, There's A Place I Can Rest; Allison Russell, The Returner; caro♡, wild at <3; Joan Osborne, Nobody Owns You; GAIKA, Drift; Noah Gundersen, If This Is The End; Jalen Ngonda, Come Around and Love Me; The Handsome Family, Hollow; Royal Blood, Back to the Water Below; Puddle of Mudd, Ubiquitous; Holm, Alien Health; Mick Harvey & Amanda Acevedo, Phantasmagoria in Blue; Heavy MakeUp, Heavy MakeUp; Somni, Gravity; Talking Kind, It Did Bring Me Down; Catherine Christine Hennix, Solo for Tamburium.