In this segment, we showcase the most notable albums out each week. Here are the albums out on October 6, 2023:
---
Bad Bunny, Nadie Sabe Lo Que Va a Pasar Mañana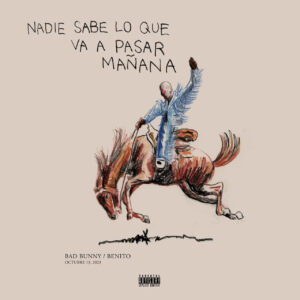 Bad Bunny is back with a new album, Nadie Sabe Lo Que Va a Pasar Mañana. Announced earlier this week, the follow-up to last year's Un Verano Sin Ti features the early singles 'Where She Goes' and 'Un Preview', as well as appearances from Arcángel, Bryant Myers, De La Ghetto, Eladio Carrión, and more. Its title translates to "Nobody knows what will happen tomorrow" in English. In an interview with Vanity Fair earlier this year, Bad Bunny said, "It's impossible that the album that comes after Un Verano Sin Ti will sound like it – never, ever. I am always going to look for a way to do something new." He added, "I am playing around and enjoying myself, letting go. I'm being inspired a lot by the music of the '70s, but I'm not sure if this is going to shape my music, generally or just one song."
---
Troye Sivan, Something to Give Each Other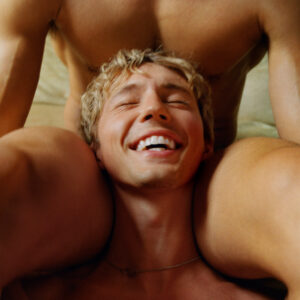 Troye Sivan has returned with a new album, Something to Give Each Other. The follow-up to 2018's Bloom is billed as "a celebration of sex, dance, sweat, community, queerness, love and friendship" and was promoted with the singles 'Got Me Started' and 'Rush'. "I didn't mean to take 5 years to make this album – Bloom tour happened (lmk if you came), then i started working on it, then cockbig19 (COVID-19), then The Idol, always working on the album in all the moments between..and now here we are," Sivan wrote on Instagram. "Enough excuses now. Enough saying 'soon', this is for YOU and it starts NOWWWW."
---
Jamila Woods, Water Made Us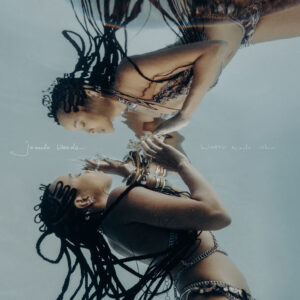 Jamila Woods has released her latest LP, Water Made Us, via Jagjaguwar. The follow-up to 2019's Legacy! Legacy! was previewed by the songs 'Tiny Garden',  'Boomerang', 'Good News', and 'Practice'. "Water Made Us feels like the most personal and vulnerable piece of art I've ever made. I love creating from source material, diving deep into a subject and extrapolating from what I discover," Woods said in a statement. "We sat in the house for 2 years and I became my own source material. Shout out to the therapists, the astrologers, the family members and friends who listened, who helped me process and transform my journaled thoughts and questions into this body of work. I hope it feels like a playlist that carries you through the life cycle of a relationship, whatever stage of the journey your heart may be in."
---
Squirrel Flower, Tomorrow's Fire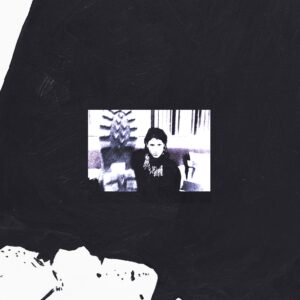 Squirrel Flower's new full-length, Tomorrow's Fire, has arrived via Polyvinyl/Full Time Hobby. Following 2021's Planet (i), the Chicago-based singer-songwriter's latest includes the advance tracks 'When a Plant Is Dying', 'Full Time Job', 'Alley Light'., and 'Intheskatepark'. Williams helmed the album's production alongside engineer Alex Farrar at Drop of Sun Studios in Asheville, where she was joined by a studio band that included Matt McCaughan, Seth Kauffman, Jake Lenderman, and Dave Hartley. "The songs I write are not always autobiographical, but they're always true," she said in press materials.
---
L'Rain, I Killed Your Dog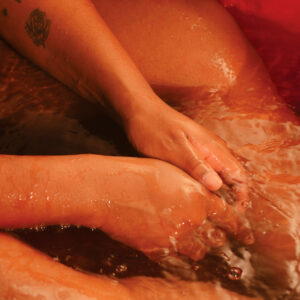 L'Rain, the project of Brooklyn-based multi-instrumentalist and composer Taja Cheek, has unveiled her new album, I Killed Your Dog. Following 2021's Fatigue, the record features the advance tracks  'New Year's UnResolution', 'Pet Rock', and 'r(EMOTE)'. "I'm not really interested in being separate from the world," Cheek said in a statement about I Killed Your Dog. "I'm envisioning a world of contradictions, as always. Sensual, maybe even sexy, but terrifying, and strange."
---
Margo Price, Strays II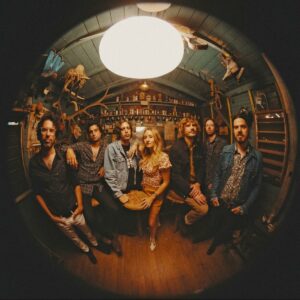 Margo Price has put out Strays II, a companion to her most recent LP Strays, which was released in January. Out now via Loma Vista, the album was recorded at producer Jonathan Wilson's Topanga studio during the sessions as its predecessor and contains nine new songs presented in the form of three acts: Topanga Canyon, Mind Travel, and Burn Whatever's Left. It features contributions from Strays collaborators Jonathan Wilson and Mike Campbell as well as Buck Meek of Big Thief and singer-songwriter Ny Oh.
---
Helena Deland, Goodnight Summerland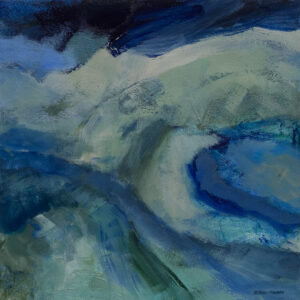 Helena Deland has issued her second album, Goodnight Summerland, via Chivi Chivi. The Montrea-based singer-songwriter co-produced the follow-up to 2020's Someone New with Sam Evian at Flying Cloud Recording in upstate New York, and the LP was mastered by Heba Kadry. "In discovering another person, there is a heightened awareness, a life-affirming purposefulness," Deland said in a statement about the single 'Bright Green Vibrant Grey'. "It is akin to creative inspiration; the painter in the video whose work holds such power and immediate force to her ultimately wonders where her work will end up after she's gone. When I first went to Sam Owens' studio, we made this version of the song, which led to the decision to record the album together. 'Bright Green Vibrant Gray' will accompany 'Swimmer' and 'Spring Bug' on Goodnight Summerland, my own humble painting of sorts."
---
MIKE, Burning Desire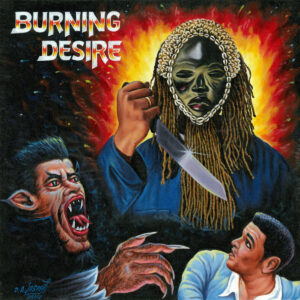 Burning Desire is the surprise new album from MIKE. Out now via his label 10, the 24-track effort features guest appearances from Earl Sweatshirt, Liv.e, Crumb's Lila Ramani, Larry June, Venna, El Cousteau, Niontay, mark william lewis, and more. MIKE has also today shared a music video for the album track 'What U Say U Are', which was directed by Alex Huggins, and announced a run of European tour dates that will place next year.
---
Mali Velasquez, I'm Green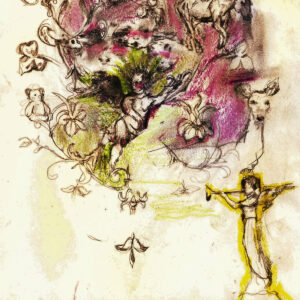 Mali Velasquez has come out with her debut album, I'm Green, via Acrophase Records. Ahead of its release, the Nashville singer-songwriter unveiled the singles 'Tore', 'Bobby', 'Shore', and 'Medicine'. "Getting these songs out has been really healing for me," Velasquez reflected in press materials. "Before, the way I was grieving was just kind of holding it all in, waiting for it to release. These songs have given me a new perspective on grief. At one time, I didn't think anything good could come from this. There's nothing left of my mom on the planet, and that can be super strange to talk about, but I do feel like there are little pieces of her living in these songs, which is very comforting to me."
---
Maple Glider, I Get Into Trouble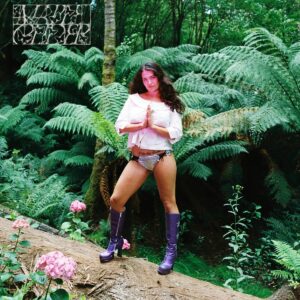 Maple Glider, the project of Naarm/Melbourne-based singer-songwriter Tori Zietsch, has followed up 2021's To Enjoy Is the Only Thing with her sophomore album, I Get Into Trouble. Released via Pieater in Australia and Partisan in the rest of world, the LP was recorded with producer Tom Iansek and touring member Jim Rindfleish (Mildlife) on drums. It includes the advance tracks 'Don't Kiss Me', 'Dinah', 'You're Gonna Be A Daddy', 'Two Years', and 'Do You'. "This album feels more like an opening up because there are things I wasn't feeling ready to publicly share through songs, but now I finally feel ready," Zietsch said in a statement.
---
✞✞✞, Goodnight, God Bless, I Love U, Delete.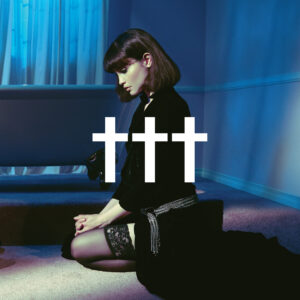 ✞✞✞ (Crosses) – the duo of Deftones' Chino Moreno and producer/multi-instrumentalist Shaun Lopez – are back with their first album in nearly a decade. Goodnight, God Bless, I Love U, Delete., which follows their 2014 self-titled debut as well as 2022's EP PERMANENT.RADIANT EP, features guest appearances from the Cure's Robert Smith and Run the Jewels' El-P. "When we started working on Goodnight, God Bless, I Love U, Delete., there was so much more light coming in my life, for numerous reasons," Moreno said in a statement. "There's a lot more optimism. Even the darker themes are more romanticized and not coming from a place of despair."
---
Holly Humberstone, Paint My Bedroom Black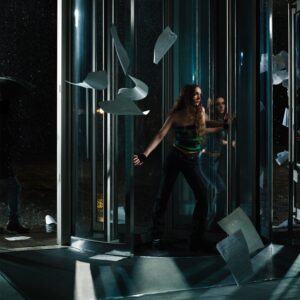 Holly Humberstone has dropped her debut album, Paint My Bedroom Black, via Polydor/Darkroom/Geffen. The record was previewed by a series of singles, including 'Antichrist', 'Room Service', and 'Superbloodmoon'. "My favourite artists create work that magics up an entirely new universe," the singer-songwriter said in a press release. "That's what I want to do with my debut album and live shows."
---
Land of Talk, Performances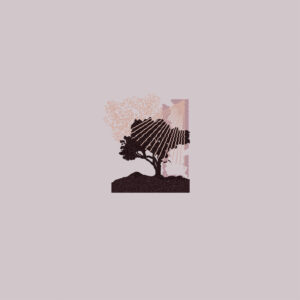 Land of Talk, the Montreal-based project led by Lizzie Powell, have a new album out called Performances, out now via Saddle Creek. It features the previously unveiled songs 'Pwintiques' and 'Beautiful Self'. "I realized right away that I was not feeling electric guitar for this album," Powell explained in a statement. "At first, I felt like something was wrong with me: Land of Talk is about guitars and me rocking out. But is that all I am? Can I get away with doing a Land of Talk record without a ton of electric guitar?" They added, "I would write demos and think, 'Oh, that doesn't really kind of sound like Land of Talk.' But then I realized that I'm Land of Talk."
---
The Drums, Jonny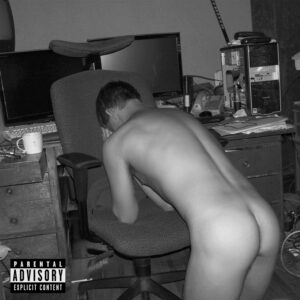 Jonny Pierce has put out the sixth studio LP from the Drums, Jonny. Out now via ANTI- Records, it includes the advance tracks 'Obvious', 'I Want It All', and 'Plastic Envelope / Protect Him Always', and 'Better'. "When I finished Jonny, I listened to it, and I heard my soul reflected back at me," Pierce said in a statement. "It is devastating and triumphant, it is lost and found, it is confused and certain, it is wise and foolish. It is male and female, it is hard and gentle. To encapsulate ones' whole self in an album, to honor each and every part of you – even the parts that feel at odds with each other, is to make something deeply human, and because my religion is humanism, the album becomes a sacred place for me to worship. Each feeling a different pew, each song a hymn to the human heart."
---
Other albums out today:
Offset, Set It Off; CMAT, Crazymad, For Me; The Menzingers, Some Of It Was True; Westside Gunn, AND THEN YOU PRAY FOR ME; Upchuck, Bite the Hand That Feeds; Spencer Krug, I Just Drew This Knife; Jenn Champion, The Last Night of Sadness; Sarah Morrison, Attachment Figure; Faith Healer, The Hand That Fits the Glove; Institute, Ragdoll Dance; Paul Wall & Termanology, Start, Finish, Repeat; Green-House, A Host for All Kinds of Life; Venera, Venera; Goat, Medicine; Allah-Las, Zuma 85; Laura Misch, Sample the Sky; Beartooth, The Surface; Melanie De Biasio, Il Viaggio; Blue Ocean, Fertile State; Roger Eno, The skies, they shift like chords…; A Beacon School, yoyo; Hooveriii, Pointe; Popular Music, Minor Works; Justin Walter, Destroyer.