In this segment, we showcase the most notable albums out each week. Here are the albums out on November 3, 2023:
---
Hotline TNT, Cartwheel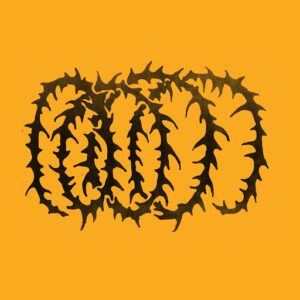 Hotline TNT, the project led by Will Anderson, have dropped their second album and Third Man Records debut, Cartwheel. The follow-up to 2021's Nineteen in Love was recorded with producers Ian Teeple and Aron Kobayashi Ritch and features the previously released tracks 'Protocol' and 'Out of Town'. "I did work with some more collaborators in this one in the recording studio. Almost every note is played by me in both albums, all the drums are programmed by me, and the songs are pretty much written by me – when I get into the studio, they're already done," Anderson said in our Artist Spotlight interview. "But I did allow Ian, who is one of the producers – I pretty much asked him, 'I want you to put your fingerprints on this.' He definitely helped me and pushed me a little bit in ways that I hadn't really allowed for before."
---
Kevin Abstract, Blanket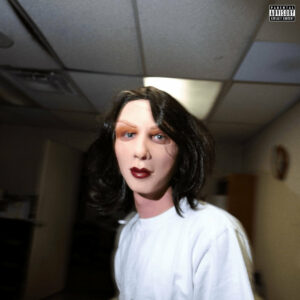 Former Brockhampton leader Kevin Abstract has put out his new album, Blanket, after previewing it with the title track, 'What Should I Do?', 'Running Out', and 'Madonna'. "I wanted to make, like, a Sunny Day Real Estate, Nirvana, Modest Mouse type of record. But I wanted it to hit like a rap album," Abstract said of the follow-up to 2019's Arizona Baby, which was produced by longtime collaborator Romil Hemnani, multi-instrumentalist Jonah Abraham, Tyler Johnson, Kid Harpoon, John Carroll Kirby, and Julian Ali. The LP's closing song, 'My Friends', features contributions from Kara Jackson and MJ Lenderman.
---
Sen Morimoto, Diagnosis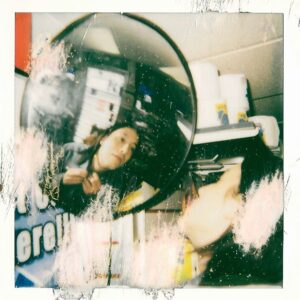 Chicago artist Sen Morimoto has come out with his latest album, Diagnosis, via City Slang and his own Sooper Records. It follows his 2020 self-titled LP and was preceded by a series of singles, including 'If the Answer Isn't Love' and the title track. "I've now released a couple of albums in a time when the most commercially exploitable asset an artist has is their social identity and their trauma," Morimoto explained. "Over this time the discussion of this pattern has come up repeatedly with peers who felt similarly tired of being expected to share every private detail of an immigrant household or to romanticize the struggle of their working class upbringing only to find questions on the craft itself reserved for artists without those burdens. While the songs on my third album range in topic from love to radicalization to spirituality and the internal effects of life under capitalism, every song on Diagnosis is, at its core, an attempt to flip the lens around. To hold a magnifying glass over the systems we live in and empower us to investigate them with the same scrutiny."
---
IAN SWEET, SUCKER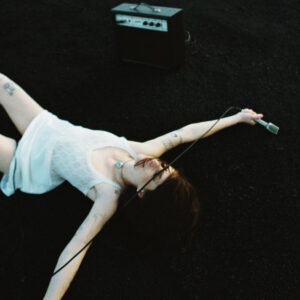 IAN SWEET has followed up 2021's Show Me How You Disappear with a new album, SUCKER, via Polyvinyl. It was preceded by the singles 'Emergency Contact' and 'Your Spit'. "Show Me How You Disappear was written during a really difficult period of my life after reckoning with a mental health crisis," Jilian Medford commented in a statement. "I survived that very moment in my life through writing that record, and the extreme urgency to heal is reflected in the songwriting. With Sucker, I felt more capable to take my time and experiment without being totally afraid of the outcome. It wasn't life or death — it was just life, and I was lucky to be living it."
---
bar italia, The Twits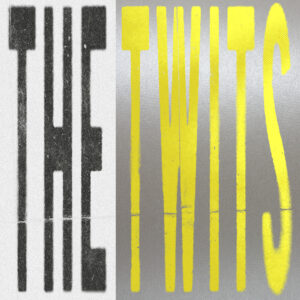 bar italia – the London-based trio of Nina Cristante, Jezmi Tarik Fehmi, and Sam Fenton – have released their second LP of 2023, The Twits, via Matador. Following up May's Tracey Denim, the band previewed the album with the tracks 'my little tony', 'Jelsy', and 'worlds greatest emoter'. They recorded it in eight weeks in a makeshift home studio in Mallorca, and it was mixed by Marta Salogni, who also worked on Tracey Denim.
---
Drop Nineteens, Hard Light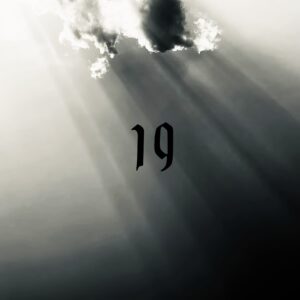 Boston shoegaze legends Drop Nineteens are back with their first album in 30 years, Hard Light. The National Coma follow-up features the original lineup of Greg Ackell, Steve Zimmerman, Paula Kelley, Motohiro Yasue, and Peter Koeplin, and was previewed by the singles 'Scapa Flow', 'A Hitch', and 'The Price Was High'. "The intent on Delaware was to reflect that time in our lives, which I think it did accurately," Ackell said in press materials. "Having considered Delaware before embarking on Hard Light, we wanted to make an honest, reflective album representing who we are now, which is, well, older."
---
Marnie Stern, The Comeback Kid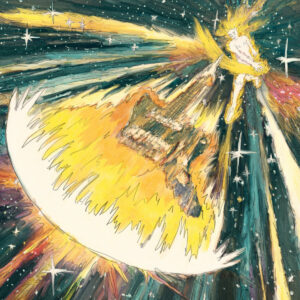 Marnie Stern is back with her first album in a decade, The Comeback Kid, out now via Joyful Noise. Following 2013's The Chronicles of Marnia, the LP features the promotional singles 'Plain Speak' and 'Believing Is Seeing'. "It was so great to be able to start being myself again and when I would think, 'Oh, is that too, too weird?' I'd remember I'm allowed to do whatever I want! This is mine," Stern said in a press release. "I'm trying to go against the grain of this bullshit that when you get older, you lose your sense of taste. I want to empower people to not be so homogenous and go against the grain a little bit."
---
Tkay Maidza, Sweet Justice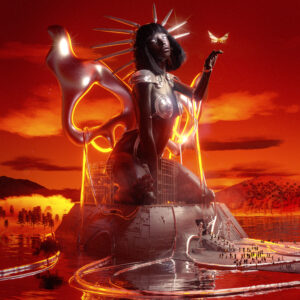 Tkay Maidza has dropped her new album, Sweet Justice, via 4AD. Featuring collaborations with Lolo Zouaï, Amber Mark, Duckwrth, Stint, and Kaytranada, the LP follows Maidza's 2016 self-titled debut, as well as her Last Year Was Weird EP trilogy. "Sweet Justice was a way for me to channel my emotions from what I've experienced in the last two years," the Los Angeles-based rapper, singer, and producer said in a press statement. "It's a diary of things and thoughts I've kept to myself. Making the record was a healing experience and I'm grateful to have worked with producers who have inspired me throughout my career."
---
Spiritual Cramp, Spiritual Cramp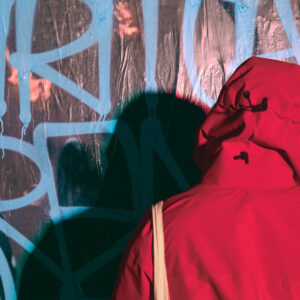 Spiritual Cramp have dropped their debut self-titled effort via Blue Grape Music. Featuring the advance singles 'Herberts On Holiday', 'Talkin' on the Internet', and 'Better Off This Way', the LP was produced by the band's Michael Bingham and Michael Fenton and features additional production from Carlos de la Garza (Paramore, M83), who also handled the mixing. Spiritual Cramp was mastered by Dave Collins and engineered by longtime collaborator Grace Coleman at Different Fur Studios in San Francisco.
---
Lol Tolhurst x Budgie x Jacknife Lee, Los Angeles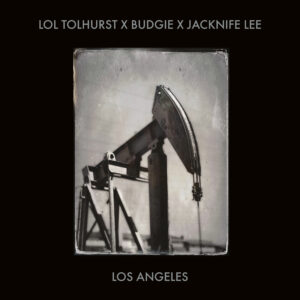 Former Cure drummer Lol Tolhurst, ex-Siouxsie and the Banshees drummer Budgie, and producer Garret 'Jacknife' Lee have teamed up for a new album, Los Angeles, out now via Play It Again Sam. It features guest appearances from LCD Soundsytem's James Murphy, Primal Scream's Bobby Gillespie, U2's The Edge, Modest Mouse's Isaac Brock, Lonnie Holley, Mary Lattimore, Starcrawler's Arrow de Wilde, and IDLES' Mark Bowen. The album started coming together after Budgie met Tolhurst for lunch while Budgie was passing through Los Angeles as part of John Grant's touring band, and the pair recorded the album with Lee over two weeks in Topanga. "Lol is very levelling," Budgie said. "He calls himself a pragmatist, whereas I'm very impetuous, and it was like Garret was bridging the two, in his consultation room."
---
Empty Country, Empty Country II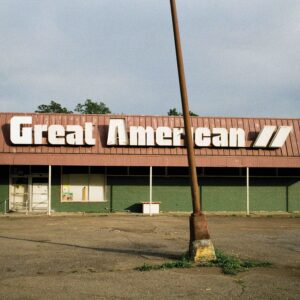 Empty Country – the project of former Cymbals Eat Guitars leader Joseph D'Agostino – has issued Empty Country II, the follow-up to their 2020 self-titled LP, via Get Better Records. It was recorded over two weeks at R.E.M. producer Mitch Easter's studio Fidelitorium in Kernersville, North Carolina with producer John Agnello. "Mitch has collected an astounding array of weird mics, amplifiers, and oddball orchestral instruments: organs, Buddhist temple bells, bar chimes, tubular bells," D'Agostino remarked in press materials. The singles 'Erkling', 'David', 'Pearl', and 'Dustine' arrived ahead of the album's release.
---
Actress, LXXXVIII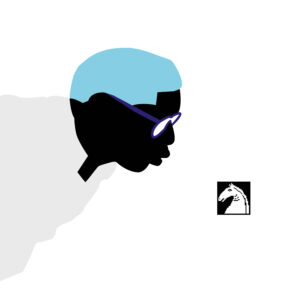 British producer Darren Cunningham has unveiled LXXXVIII, his latest effort as Actress. Out now via Ninja Tune, the album follows 2020's Karma & Desire as well as last year's Dummy Corporation EP, and includes the advance tracks 'Push Power ( a 1 )' and 'Game Over ( e 1 )'. A major inspiration behind the new record was game theory, according to a press release, "for not only does chess reflect the precise physicality of the artist's material interactions in his studio, it also illustrates the intricate and tactical, internal and aesthetic battles which brokered LXXXVIII's creation."
---
Other albums out today:
Matmos, Return to Archive; Rid Of Me, Access to the Lonely; Laura Veirs, Phone Orphans; Charlène Darling, La Porte; Sarah Davachi, Long Gradus; Cold War Kids, Cold War Kids; William Eggleston, 512; Fuming Mouth, Last Day of Sun; Amor Muere, A Time to Love, a Time to Die; Liza Anne, Utopian; Honour, Àlááfíà; Jimmy Buffett, Equal Strain on All Side; Kevin Richard Martin, Black; Dirty Honey, Can't Find the Brakes; Marta De Pascalis, Sky Flesh.