In this segment, we showcase the most notable albums out each week. Here are the albums out on May 12, 2023:
---
Kesha, Gag Order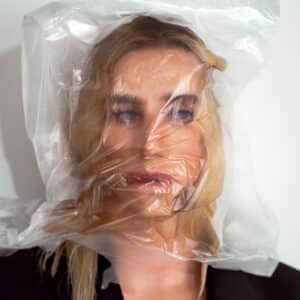 Kesha is back with her fifth studio album, Gag Order. The album was made with producer Rick Rubin and includes the promotional singles 'Eat the Acid', Fine Line', and 'Only Love Can Save Us Now'. Its title is supposedly a reference Kesha's ongoing legal battle with producer Dr. Luke, whose label Kemosabe is co-releasing the record. "I feel like I'm giving birth to the most intimate thing I've ever created," the singer told Rolling Stone. "I really dug into some of my uglier emotions and sides of myself that are less fun. It's scary being vulnerable. The fact that I have compiled an entire record of these emotions, of anger, of insecurity, of anxiety, of grief, of pain, of regret, all of that is so nerve-racking — but it's also so healing."
---
Mandy, Indiana, i've seen a way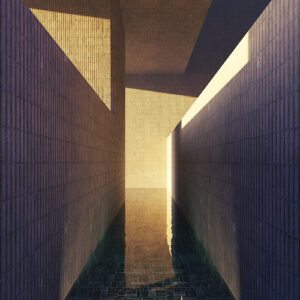 Manchester-based experimental quartet Mandy, Indiana have released their debut alubm, i've seen a way, via Fire Talk. Recorded in caves, Gothic crypts, and shopping centers, the follow-up to 2021's … EP includes the previously unveiled singles 'Pinking Shears', 'Injury Detail', 'Peach Fuzz', and 'Drag [Crashed]'. "There were seeds that were being planted along the way that really flourished on the album in a surprising way," guitarist and producer Scott Fair said in our Artist Spotlight interview. "I think the stuff in the album is always trying to look forwards instead of looking back too much. There's definitely some older influences on there, but we've always tried to take that and and put it alongside something new and different."
---
Kaytraminé, Kaytraminé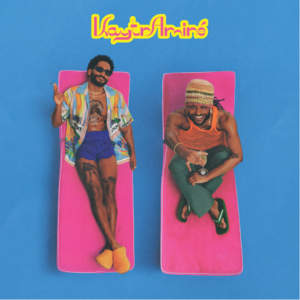 Aminé and Kaytranada have dropped their debut Kaytraminé album. The self-titled LP features the early singles 'Rebuke' and the Pharrell-assisted '4EVA', as well as guest appearances from Freddie Gibbs ('LETSTALKABOUTIT'), Big Sean ('MASTER P'), Amaarae ('SOSSAUP') and Snoop Dogg ('EYE'). The collaboration can be traced back to 2014, when Aminé remixed Kayranada's 2013 track 'At All', which led to the producer contributing on three songs off Aminé's 2015 mixtape Calling Brio. Kaytraminé follows follows Kaytranada's 2019 record BUBBA and Aminé's 2021 effort TwoPointFive.
---
Mega Bog, End of Everything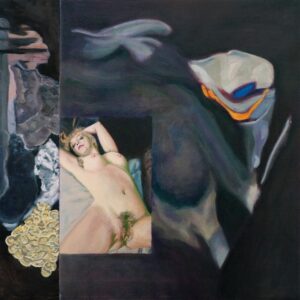 End of Everything is the latest LP by Mega Bog, the project led by Erin Elizabeth Birgy. Out now via Mexican Summer, the follow-up to 2021's Life, and Another features the advance tracks 'All and Everything', 'Cactus People', 'The Clown', 'Love Is'. It was recorded and co-produced with Big Thief's James Krivchenia, who also mixed and co-engineered the record alongside Phil Hartunian. Contributors on the LP include Aaron Otheim, Zach Burba, Will Segerstrom, Hand Habits' Meg Duffy, Jackson Macintosh, and Westerman.
---
Hannah Jadagu, Aperture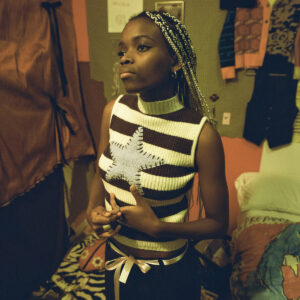 Hannah Jadagu has put out her debut full-length, Aperture, via Sub Pop. Featuring the singles 'Lose', 'Say It Now', 'What You Did', 'Warning Sign', 'Admit it', the follow-up to 2021's What Is Going On? EP was co-produced by Max Robert Baby. "Just the fact that the basic meaning is like an opening, a gap or a hole – I felt like I was going through a lot of different gaps in my life, in a literal sense; going on tour, leaving school, leaving home," Jadagu said of the album's title in our interview. "I felt like I was having a lot of different new beginnings and new doors opening. But also, it talks about the light that passes through. I think a lot of times, coming into your early twenties, I feel like that's what it's all about: just looking at what's happened in your life and figuring out how to dial in on the things that matter and the things that don't."
---
Foyer Red, Yarn Away the Hours Away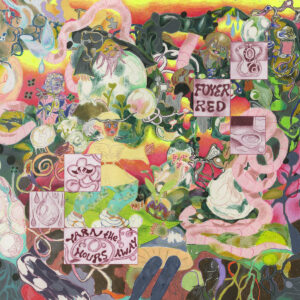 Foyer Red have issued their debut album, Yarn Away the Hours Away, via Carpark. The Brooklyn band started out as a trio with singer and clarinetist Elana Riordan, drummer Marco Ocampo, and singer/guitarist Mitch Myers, who would email each other ideas during lockdown before getting to play music in the same room and being joined singer/guitarist Kristina Moore and bassist Eric Jaso. Following their 2021 EP Zigzag Wombat, the new LP was recorded with producer Jonathan Schenke (Dougie Poole, Parquet Courts) at Figure8 Studios in Brooklyn. It was preceded by the tracks 'Pocket', 'Etc', 'Plumbers Unite!', and 'Gorgeous'.
---
bar italia, Tracey Denim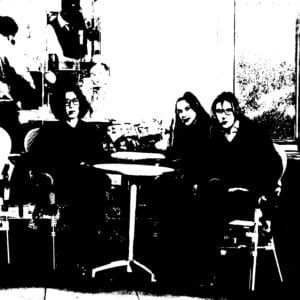 bar italia – the London trio of Nina Cristante, Jezmi Tarik Fehmi, and Sam Fenton – have come out with Tracey Denim, their debut LP for Matador. Ahead of the record's release, the band previewed it with the songs 'Nurse!', 'punkt', and 'changer'. The album was recorded and produced by the band, with Marta Salogni handling the mixing. It follows two albums, an EP, and several singles bar italia released on Dean Blunt's World Music label.
---
PONY, Velveteen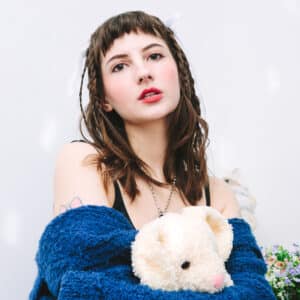 Velveteen, the sophomore album from the Toronto duo of singer/guitarist Sam Bielanski and multi-instrumentalist Matty Morand, has arrived via Take This to Heart. The follow-up to 2021's TV Baby includes the previously unveiled singles 'Sucker Punch', 'Très Jolie', 'Did It Again', 'Peach', and 'French Class'. "I've learned that we become our most authentic selves when we allow ourselves to be open and deeply affected by someone else," Bielanski explained in a statement. "A lot of the songs on TV Baby were about finding the power in being alone. Since then I have done a lot of growing and realized that isolating oneself from others doesn't serve you in the pursuit of happiness. Showing the love that we have for others is what matters."
---
Sufjan Stevens, Timo Andres, Conor Hanick, Reflections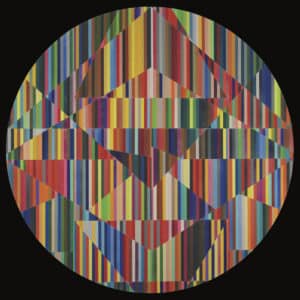 Sufjan Stevens has released his score for the 2019 Justin Peck ballet Reflections. Performed by pianists Conor Hanick and Timo Andres, the studio recording was engineered, mixed, and mastered by Ryan Streber at Oktaven Audio. "I'm constantly thinking about bodies moving through space when I'm writing for ballet — that is what has informed this music, first and foremost," Stevens explained in press materials, adding: "Although I've never taken a lesson, the piano was my first true love. Having two of them at my disposal was an exciting opportunity and gave me a real catharsis about the expansiveness of the instrument."
---
Alex Lahey, The Answer Is Always Yes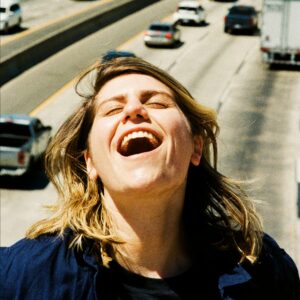 Alex Lahey has followed up her 2019 album The Best of Luck Club with The Answer is Always Yes, out now via Liberation. The 10-track LP was previewed by the singles 'The Sky Is Melting', 'They Wouldn't Let Me In', 'Good Time', and 'Congratulations'. "Living in a world that wasn't made for you makes you pretty strong and adaptive, and you find the fun in it," Lahey said in statement. "It also makes you realise how absurd everything is. With this record, I wanted to get weird because the world is weird, and it's even weirder when you realise you don't fit into it all the time."
---
Temps, Party Gator Purgatory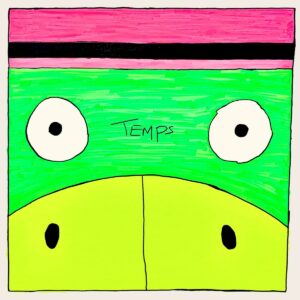 Temps is the collaborative project curated and produced by British comedian James Acaster, who has described it as a "DIY Gorillaz." Their debut album, Party Gator Purgatory, is out today via Bella Union, and it boasts a long list of contributors, including Quelle Chris, Deerhoof's John Dieterich and Satomi Matsuzaki, NNAMDÏ, Open Mike Eagle, Xenia Rubinos, Joana Gomila, Laia Vallès, Shamir, and Seb Rochford. "I became completely obsessed with this project, it was all I focused on for two years and we ended up making my favorite thing ever," Acaster said in a press release. "I hope people enjoy it."
---
Tinariwen, Amatssou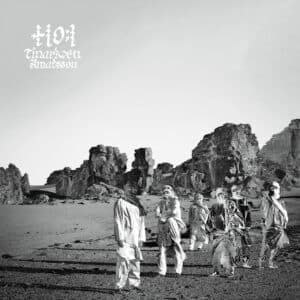 The Tuareg group Tinariwen have dropped a new album, Amatssou, via Wedge. The band's ninth studio LP, which was led by the single 'Tenere Den', finds them teaming up with Daniel Lanois, laying down their parts in a studio set up inside of a tent in the southern Algerian desert oasis Djanet. The follow-up to 2019's Amadjar features contributions from Jack White collaborator Fats Kaplin, Wes Corbett, and Kabyle percussionist Amar Chaoui.
---
Other albums out today:
Paul Simon, Seven Psalms; Tanlines, The Big Mess; Brandy Clark, Brandy Clark; Horse Jumper of Love, Heartbreak Rules; Dave Matthews Band, Walk Around the Moon;  Lewis Capaldi, Broken By Desire to Be Heavenly Sent; Sir Chloe, I Am The Dog; Califone, villagers; Graham Nash, Now; Akane, Night-Time Birds; Yes, Mirror to the Sky; The Murlocs, Calm Ya Farm; Gumm, Slogan Machine; Andy Bell & Masal, Tidal Love Numbers; The Used, Toxic Positivity; La Femme, Paris-Hawaï; Spirit Award, The Fear; Galen & Paul, Can We Do Tomorrow Another Day?; The Milk Carton Kids, I Only See the Moon; Stella Rose, Eyes of Glass; Belly, Mumble Rap 2; Isolée, Resort Island; Namian Sidibé, Namian Sidibé.