It feels strange – maybe even a little misguided – to associate anything to come out of the first six months of 2020 with the word "good", let alone "best". In the midst of an uprising and a devastating global pandemic, it can sound silly to talk about music. But over the past few months, music has provided not only solace, but also a sense of perspective, with plenty of artists already responding to the current state of things through their music. Some of the albums released this year have felt incredibly pertinent, even those that were written and recorded before the pandemic hit. Others, meanwhile, have offered some much-needed distraction. Nobody knows exactly what the future holds, but what's certain is that the music landscape is going to look a lot different in the next few months, with more artists actively reflecting on everything that's happened during the year – be it in the form of a quarantine album following in the footsteps of Charli XCX or a protest soundtrack à la Run the Jewels. Until then, though, these are the albums we've held onto through this tumultuous first half of 2020.
---
25. Hayley Williams, Petals for Armor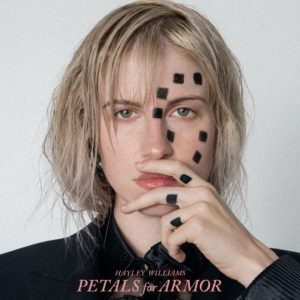 If Paramore's 2017 album After Laughter was playful enough to tackle Hayley Williams' struggles with mental illness with a slight smirk and healthy dose of bright, 80s-inspired synthpop, the singer's solo debut is more candid though still defiant in its exploration of the interminable lows that come with battling depression. Originally released as a three-part EP, the record affords Williams the necessary space to make a truly personal record that not only dives into but also mirrors the complexities of recovery in a way that a Paramore record couldn't. As the album progresses, chronicling Williams' personal growth with a mix of poignancy and fervour, Petals for Armor blossoms into its own multi-faceted flower. Despite feeling somewhat unfocused, it sets out the stage for Williams as a compelling solo artist whose dynamic range and personality can no longer be ignored.
---
24. Denzel Curry & Kenny Beats, Unlocked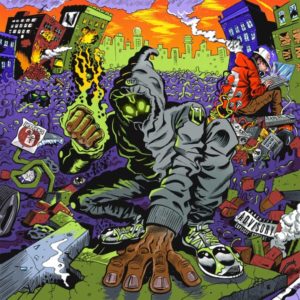 In this brief but playfully exhilarating collaborative LP, Denzel Curry broadens his musical palette beyond that of his Miami roots, while Kenny Beats once again expertly tailors his production to accommodate the Florida rapper's gritty but impressively dynamic delivery. Brimming with tension, tracks like the the incredibly catchy 'Lay_Up.m4a' reveal the the project's quirkily cartoonish nature, which lends its way perfectly to the Adult Swim-esque animated short film that accompanies the 20-minute album. Though it may lack the depth and inventiveness that has characterised much of Curry's work so far, Unlocked is an enjoyable and colourful outing that adds another hit to his increasingly consistent creative streak, while also further cementing Beats' status as one of the most competent hip-hop producers around.
---
23. Soccer Mommy, Color Theory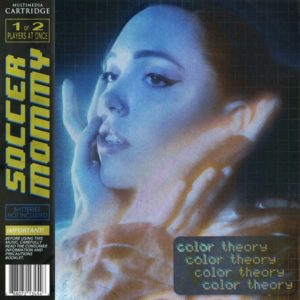 With 2018's Clean, Sophie Allison aka Soccer Mommy recalibrated her sound to deliver a punchy yet strikingly vulnerable slice of infectious indie rock. Her latest effort, Color Theory, sees her further expanding her sound, though this time a huge cloud hangs over the album, colouring it in darker hues – the themes of self-doubt and depression that were hinted at on her previous album weigh heavy here. If Clean was a spark of light marked by tight, short arrangements, Color Theory feels like a shadow that stretches across the album with patient, slowly-unfolding mid-tempo arrangements and piercingly honest lyrics that delve into themes of mental illness. The follow-up to Clean may not be as colourful or catchy as that record was, but it's a more mature effort that beautifully reflects its bleak subject matter.
---
22. NIIKA, Close But Not Too Close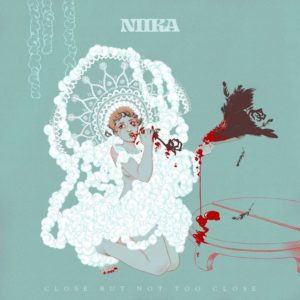 NIIKA, the musical project of singer-songwriter Nika Nemirovsky, has a knack for blending together elements of jazz, R&B, and folk music in a way that's both uniquely modern and affectingly nostalgic. Evoking the eclectic songwriting of artists like Kate Bush and heavily inspired by Solange's A Seat at the Table, NIIKA's debut album, Close But Not Too Close, presents a mesmerising whirlwind of emotion, with Nika's dynamic, serpentine vocal delivery delicately unfurling atop minimalist, slow-burning instrumentals. From tracks like the utterly hypnotic 'The Cage' to the sensual 'Blue Smoke', it's an ethereal, wondrous musical journey you'll want to lose yourself in again and again.
---
21. Grimes, Miss Anthropocene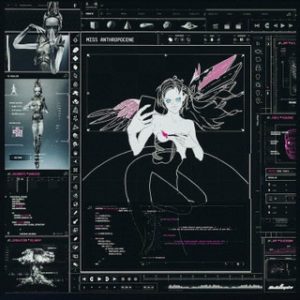 Much of the conversation around Miss Anthropocene, Grimes' first full-length album in five years, has been less about the music itself than the context surrounding it – inevitable, considering Grimes' profile has skyrocketed since she started dating tech mogul Elon Musk, not to mention the controversial "make climate change fun" narrative behind the album's promotion. But looking at the album itself, it's clear that Grimes is making some of the most creatively inspired music of her career, as Miss Anthropocene marks her most thematically and sonically ambitious project to date. From the darkly ethereal atmosphere of tracks like opener 'So Heavy I Fell Through the Earth' to the infectious industrial pop fusion of 'My Name is Dark' and the catchy 'Violence', it might not be the era-defining record it aspires to be, but it certainly displays Grimes' incredible versatility as an artist.
---
20. Johanna Warren, Chaotic Good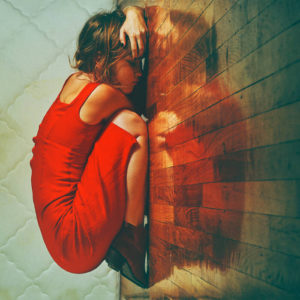 Johanna Warren's fifth studio album is her boldest and most striking yet. For one thing, there's the moment on 'Twisted' where she channels her full-throated anger, her hushed delivery cascading into an ear-piercing crescendo as she howls, "I will not be displaced/ By how much I love you." But while this might be the album's most memorable highlight, the rest of Chaotic Good also has plenty to offer, from the haunting, Elliott Smith-esque 'Bed of Nails' to the dynamic 'Part of It'. Throughout the album's versatile arrangements, Warren displays her knack for combining poetic storytelling with hypnotic, dreamy melodies that coarse through your veins like medicine. As its title suggests, it strikes just the right balance between chaos and harmony.
---
19. Katie Malco, Failures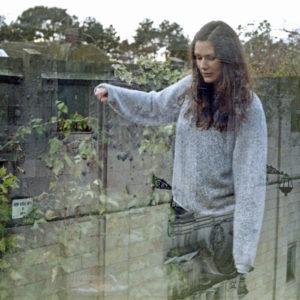 Following the release of her 2013 EP Tearing Ventricles, a collection of starkly honest, piano-based compositions in the same vein as former label mate Julien Baker, Katie Malco took a step back to reflect. Seven years later, the singer-songwriter has come through with a debut LP whose core strength lies in the same kind of confessional songwriting, but whose sound reaches for a more diverse and dynamic palette, evoking contemporary artists like Lucy Dacus and Mitski as much as it harkens back to a different musical era. With soaring, transcendent cuts like 'September' and crushing ballads like 'Fractures', Failures is a riveting coming-of-age album that delves into themes of addiction, identity, and death with a searing mix of vulnerability and self-determination.
---
18. Chloe x Halle, Ungodly Hour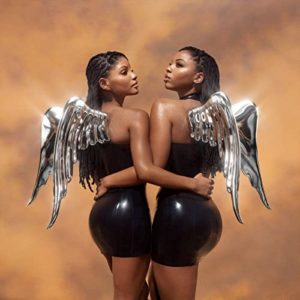 On their second album, Chloe x Halle flesh out their sound and display more signs of maturity. With the R&B sister duo, now in their twenties, handling much of the songwriting and production here, Ungodly Hour is not only a testament to the Baileys' versatility as artists, but also a joyful celebration of sisterly solidarity. Across the album, Chloe x Halle deliver lavish, confident R&B tunes that balance angelic vocal harmonies and frequently audacious lyrics that lean into more adultish territory than their promising debut two years ago. Combined with the smooth, elegantly clean quality of the production, Ungodly Hour becomes a lilting antidote to these turbulent times.
---
17. Jehnny Beth, To Love Is to Live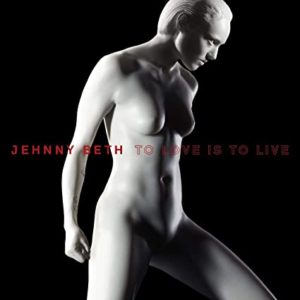 Anchored by a whirlwind of ambient synths, ominous strings, and industrial noise, Jehnny Beth's debut solo album sees her widening her scope without sacrificing the pummelling intensity that has been the hallmark of her music in the past as the leader of Savages. To Love Is to Live highlights the full spectrum of emotions that come with pondering the impermanence of life, from searing displays of power to a sincere embrace of vulnerability, with the uncompromising force of tracks like the voraciously dramatic 'I'm The Man' or the thunderous 'How Could You' is being balanced out by heartfelt piano ballads like the stand-out 'French Countryside'. It's an album that has a lot to say, and a lot more to evoke.
---
16. Blake Mills, Mutable Set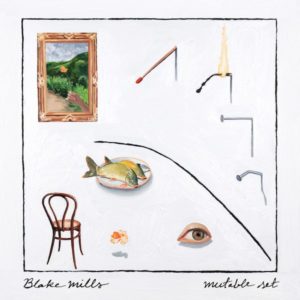 The fact that Blake Mills' latest solo effort finds him coming into his own as a songwriter almost goes without saying. As solid and occasionally brilliant as some of his prior solo work has been, Mutable Set stands out for presenting a more refined, coherent vision that's both wondrously amiable and disquietingly compelling. There are multiple layers of nuance within the album's impeccable compositions and poetic lyricism, but this defining body of work also captivates with the sheer beauty and warmth of its recordings. Τhere's a strange kind of comfort to be found here; it's a record that acknowledges the direness of things even as it does everything in its power to create something more than just a pleasant distraction, a place to bask in, even if only for a while.
---
15. 070 Shake, Modus Vvendi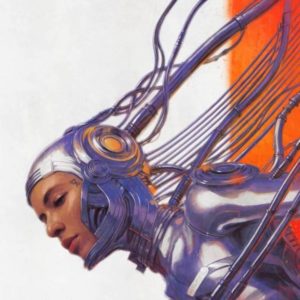 Following her 2018 EP Glitter and the high-profile contribution to Kanye West's 'Ghost Town' that put her on the map, 070 Shake has graced us with a remarkably ambitious and cohesive debut. Modus Vivendi navigates the messiness of relationships with a complicated mix of defiance and sincerity as well as a unique fusion of sounds, from the anthemic, heavy 'Come Around' and the ethereal 'Rocketship' to the the infectious 80s-inspired synthpop of 'Guilty Conscience'. A lot of work has evidently gone into the making of Modus Vivendi, but what's more impressive is that it feels grand and polished without being overproduced. With a voice that commands attention and a fearless spirit that can seemingly transcend space and time, 070 Shake is more than ready to claim her own place in the music landscape. And rest assured: there ain't nobody stopping this rocketship.
---
14. Mac Miller, Circles

Posthumous albums are notoriously hard to get right – labels will do anything they can to cash into the popularity of artists gone too soon by exploiting whatever bits and pieces they left behind. But Circles, the final album by Mac Miller, does not fall into that trap. Completed by versatile producer Jon Brion after the rapper passed away in 2018 at the age of 26, the album is filled with contemplative, inward-looking moments built around spare, wonderfully organic instrumentals that make Miller's voice sound uncannily more present than it did on some of his more reverb-drenched, washed-out efforts. The end result is not just respectful of Miller's work, but also at times painfully revealing.
---
13. HMLTD, West of Eden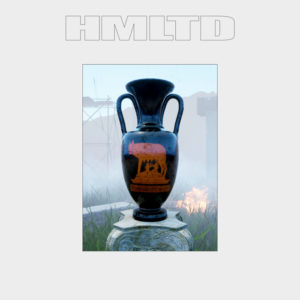 Post-punk outfit HMLTD (formerly Happy Meal Ltd.) might wear their influences on their sleeves, but the way they blend such a wide range of styles lends their music a wildly refreshing edge. Their debut full-length album, West of Eden, keeps surprising the listener with its seamless fusion of art rock, spaghetti western, pop, and even trap, from the epically apocalyptic 'The West is Dead' and the swaggering 'LOADED' to more pop-leaning cuts like 'Mikey's Song' and 'Nobody Stays in Love'. When we reviewed the record back in February, it was an early contender for best rock album of the year – and to this day, there aren't too many albums on this list that can claim that title.
---
12. The Weeknd, After Hours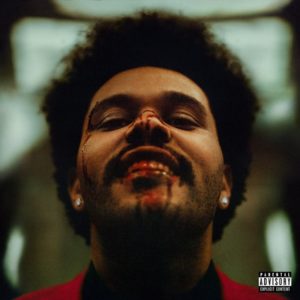 Ever since his commercial breakthrough with 2013's Kiss Land, Abel Tesfaye has struggled to combine the transfixing quality of his early mixtapes with the massive success of his chart-topping singles. But the R&B crooner's follow-up to the 2018 EP My Dear Melancholy marks his most successful reinvention yet, revealing a softer, more vulnerable side while remaining as elusive as ever. On paper, After Hours shouldn't work – there are too many musical worlds colliding, too many sides of the Weeknd unveiling themselves. But from the nuanced textures of 'Alone Again' to the sheer infectiousness of tracks like the Max Martin-produced 'Blinding Lights', it's a captivating, surprisingly cohesive listening experience that hints at an exciting new chapter in The Weeknd's career.
---
11. Waxahatchee, Saint Cloud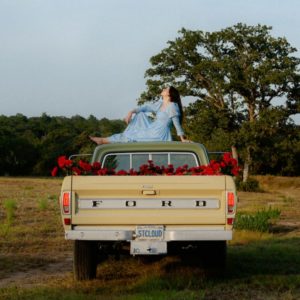 From its very first notes, Waxahatchee's fifth studio album feels like the calm after the storm. Gone is the grungy, distorted indie rock of 2017's Out in the Storm, and in its place has bloomed an altogether different flower, its roots planted firmly at the core of American folk music. With the skies having opened up, seemingly by the sheer force of human will, a newly sober Katie Crutchfield approaches the familiar subjects of love and heartache with a newfound sense of clarity and self-acceptance. Accompanied by Brad Cook's warm, spare production, Crutchfield's songwriting is as poetic and evocative as ever, but it somehow feels simpler and more effortless, from rousing highlights like 'Fire' to the delicate, heart-wrenching closer. With Saint Cloud, Waxahatchee has crafted a modern folk classic we won't soon forget.
---
10. Dua Lipa, Future Nostalgia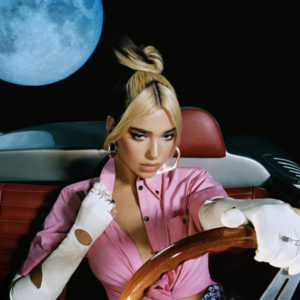 Dua Lipa has been building up momentum for years, but Future Nostalgia finds her fully claiming her place in the pop landscape. Where her long-in-the-works 2017 debut felt overstuffed and, ironically for a self-titled effort, somewhat lacking in personality, Future Nostalgia is a tight, confident sophomore outing that's packed with one banger after another. "You want a timeless song, I wanna change the game," she proclaims on the opening track, and with an effortless mix of 80s pop and modern production, she doesn't really fall short. Throughout the album's 11 tracks, Lipa sounds not just in love, but in total command, showcasing her natural ability to carry an infectious tune that can be as sophisticated as it is pure fun.
---
9. Moses Sumney, græ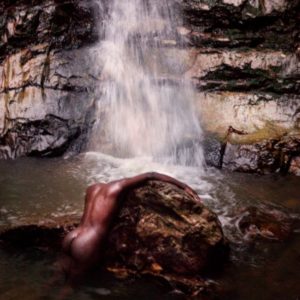 In his intimately sprawling, artful sophomore double-album, singer-songwriter/ producer Moses Sumney deconstructs notions of identity, race, and sexuality in ways that are both emotionally stirring and intellectually stimulating. "I insist upon my right to be multiple," he powerfully proclaims on 'also also also and and and'. With an ambitious blend of progressive R&B, art rock, soul, and jazz serving as a backdrop for his searing, evocative vocals, Sumney not only continues to prove his versatility as an artist, but also delves into the complexities of his own self. Another one of the album's spoken-word segments has now taken on a new resonace: "Etymologically, isolation comes from 'insula', which means island," a female voice explains, which leads to the potent realization: "That's exactly what I've been my whole life/ I've been islanded." Græ is an island in and of itself.
---
8. Rina Sawayama, SAWAYAMA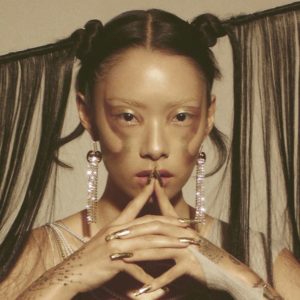 Following her promising 2017 EP RINA, Rina Sawayama has come through with a bold and ambitious debut that places her at the forefront of this exciting new era of pop. SAWAYAMA combines the now-refreshing maximalism of early 2000s pop and rock and fleshes it out with some more detailed, left-field production courtesy of co-producer Clarence Clarity, resulting in one of the most daring pop albums of the year so far. From infectious cuts like the adventurous, nu-metal inspired 'STFU!' to heartfelt ballads like 'Bad Friend' and 'Chosen' family, the singer commits full-heartedly to whatever style she chooses to take on, and nothing comes off as mere pastiche. It's in the title – this is all Rina Sawayama.
---
7. Charli XCX, how I'm feeling now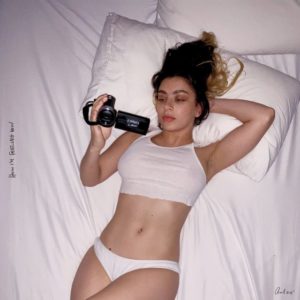 Charli XCX is not the kind of artist you ever really know what to expect from, but how i'm feeling now certainly isn't something anyone could've seen coming a year ago. An album made almost entirely during lockdown that demonstrates the artist's unceasing creative drive, the latest from the 27-year-old Charlotte Aitchison doesn't stray too far from the boundary-pushing, futuristic brand of pop she's associated herself with since her 2016 EP Vroom Vroom. But where last year's Charli was expansive and grand in scope, how i'm feeling now is more intimate and vulnerable, reflecting the ways in which quarantine has magnified the personal spaces that give meaning to our day-to-day lives. While the album is unmistakably of its time, though, the themes that permeate its shiny exterior are no doubt timeless: love, friendship, and of course, partying.
---
6. Run the Jewels, RTJ4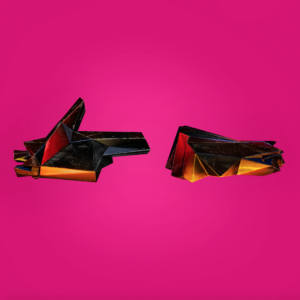 Despite being released in the midst of a literal uprising, the latest LP from Run the Jewels doesn't feel so much like a reflection on the current political moment as much as it is a pertinent reminder of a long-standing pattern of abuse at the hands of a racist police state. The show Mike and El-P put on here isn't that different from their previous outings; it's still raucously fun, virulent, and bombastic all at the same time, but the stage has certainly changed, with more people watching than ever. With blistering production and lyrics that can be both boastful and sobering – not to mention the duo's effortless chemistry, which has only gotten better with time – RTJ4 is as consistently rapturous as it is uncompromisingly fierce, managing to stay true to its playful spirit without minimising the impact of its political message.
---
5. Porridge Radio, Every Bad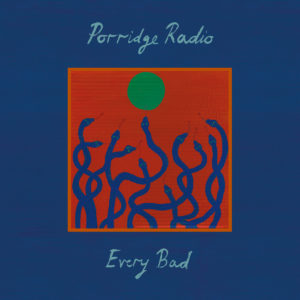 For a band that hails from the seaside town of Brighton, it's fitting that Porridge Radio's sophomore album feels like it's been dredged right out of a stormy sea. Following their relatively unimposing debut Rice, Pasta and Other Fillers, the post-punk four-piece's latest feels like an unstoppable torrent of emotion that showcases each member's unique strengths as well as the electric dynamism of the band as a whole. Though the album dives into a few disparate musical territories, from dream pop to alt-rock, the force of singer Dana Margolin's vocal prowess pulls it all together, each one of her outbursts etching itself into your brain until her personal demons become your own. From the explosive, grungy 'Sweet' to the transcendent 'Lilac', Every Bad packs one hell of an emotional punch.
---
4. Bob Dylan, Rough and Rowdy Ways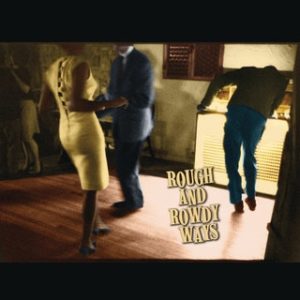 Bob Dylan contains multitudes, but he is also one of the few songwriters who can make that claim about himself without being accused of arrogance. Rough and Rowdy Ways, the bard's 39th studio album and first collection of original songs since 2012's The Tempest, is also full of contradictions. The songs here are heavily loaded with cultural allusions, but they can also be seen, as single 'False Prophet' simply puts it, as "songs of love" and "songs of betrayal". Musically, they are both gorgeously refined and frequently ambitious, and yet they are also some of his most immediate. If there's one thing that's certain, though, it's that the record contains some of his best compositions to date – which says a lot, considering that he is, you know, Bob Dylan.
---
3. Perfume Genius, Set My Heart on Fire Immediately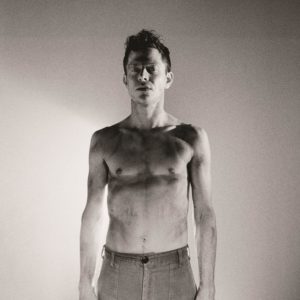 Ever since 2014's revelatory Too Bright, every Perfume Genius record has felt like a leap. But after the resolution that his expansive 2018 record No Shape brought forth, Hadreas seems to have found his footing, making Set My Heart on Fire Immediately his most assured and direct project yet. Delving once again into the complexities of queer identity and sexuality in an intelligent yet affecting manner, it's a transfixing and immaculately produced record that finds Hadreas in a place where he can finally see outside of himself with clarity. Though utilizing a looser approach in its composition, it overflows with layers of poetic nuance and gorgeous instrumentals that envelop you in all their fullness, then proceeds to untangle them into something that can take shape without removing their essence. But as comforting as it may initially sound, make no mistake: there's still a fire burning inside it.
---
2. Phoebe Bridgers, Punisher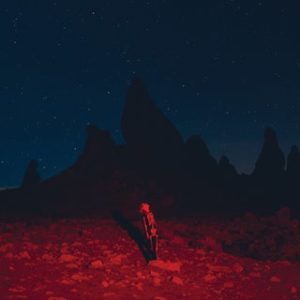 Phoebe Bridgers doesn't need much more than a guitar and her voice to bring tears to your eyes – anyone who's listened to her stunning 2017 debut Stranger in the Alps can attest to that. But her sophomore album, Punisher, carves out a bigger space for her wrenching compositions to sink into, dragging the listener along with them as they waver between dream worlds and reality. It's the soundtrack to the apocalypse as experienced by those who are faced with feelings of existential dread and loneliness on the regular, who "romanticize a quiet life" and are "not afraid to disappear" ('I Know the End'), who have "been playing dead" all their lives ('I See You'). Those who know what the end feels like. And yet, it doesn't romanticize death as much as it yields up to it, and with searing force. It's nothing short of a triumph.
---
1. Fiona Apple, Fetch the Bolt Cutters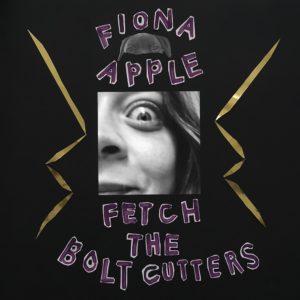 Nothing shook the cultural landscape in 2020 quite like Fiona Apple's Fetch the Bolt Cutters. A tour de force from start to finish, the follow-up to 2012's The Idler Wheel… finds the singer-songwriter taking aim at the outside world as much as it pulls her introverted qualities further into focus, presenting itself both as a biting indictment of modern society and an honest self-reflection on her own life and career. For the most part, Apple relies on simple, ever-evolving piano arrangements and the pure dynamism of her voice, which coils around the album's thrusting, ramshackle percussion. Fetch the Bolt Cutters isn't a perfect album, but its rough qualities are part of the appeal. It redefines what a masterpiece can sound like – intimate, fractured, unapologetically fierce – and for that, it deserves all the recognition that's come its way.