In this segment, we showcase the most notable albums out each week. Here are the albums out on September 10, 2021:
---
Kacey Musgraves, star-crossed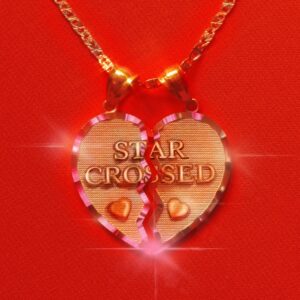 Kacey Musgraves is back with her new album, star-crossed, out now via Interscope Records/Polydor/UMG Nashville. A press release describes the album as "a modern-day tragedy in three acts" that "tells an extremely personal journey of heartache and healing." Recorded in Nashville earlier this year in just under three weeks, the 15-track LP follows 2018's Golden Hour, which won the Grammy for Album of the Year. "I feel this record couldn't be more literal in some ways," Musgraves said in an interview with Zane Lowe on Apple Music 1." But I also feel it's got this theatrical kind of almost fantasy take on … I wanted there to be that, just kind of that classical story. That classical vibe, kind of woven through all these other modern sounds."
---
Low, HEY WHAT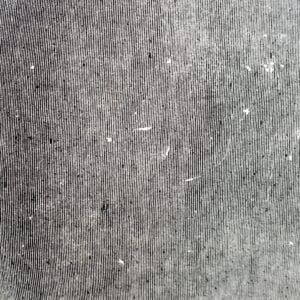 Low have returned with their latest LP, HEY WHAT, out now via Sub Pop. For their 13th full-length release and first since 2018's Double Negative, guitarist-vocalist Alan Sparhawk and drummer-vocalist Mimi Parker reunited with producer BJ Burton and parted ways with bassist Steve Garrington, who had been with the band since their 2011 record C'mon. HEY WHAT includes the previously released singles 'Days Like These', 'Disappearing', and 'More'.
---
Colleen Green, Cool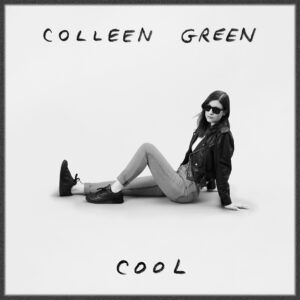 Colleen Green has released her new album, Cool, out now via Hardly Art. The album follows 2015's I Want to Grow Up and was co-produced by Green and Gordon Raphael. Ahead of the release of the record, the Los Angeles singer-songwriter offered a preview with the singles 'Highway', 'Someone Else', 'It's Nice to Be Nice', and 'I Wanna Be a Dog'.
---
Amyl and the Sniffers, Comfort to Me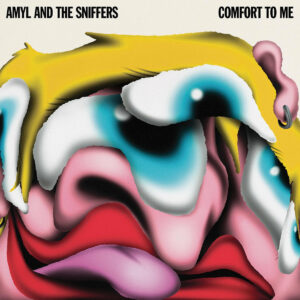 Amyl and the Sniffers have put out their sophomore album, Comfort to Me, via Rough Trade. Featuring the advance singles 'Hertz', 'Security', and 'Guided by Angels', the LP follows the Australian band's 2019 self-titled debut. "If you have to explain what this record is like, I reckon it's like watching an episode of The Nanny but the setting is an Australian car show and the Nanny cares about social issues and she's read a couple of books, and Mr Sheffield is drinking beer in the sun," Amy Taylor said of the album in a statement. "It's a Mitsubishi Lancer going slightly over the speed limit in a school zone. It's realising how good it is to wear track pants in bed. It's having someone who wants to cook you dinner when you're really shattered. It's me shadow-boxing on stage, covered in sweat, instead of sitting quietly in the corner."
---
Sleigh Bells, Texis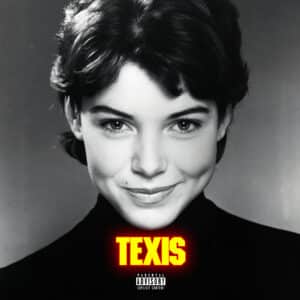 Sleigh Bells have issued their latest album, Texis, via Lucky Number. Marking the duo's first full-length since 2016's Jessica Rabbit and their first new material since 2017's Kid Kruschev EP, the LP was preceded by the singles 'Locust Laced', 'Justine Go Genesis', and 'True Genesis'. "We stopped worrying about whether or not we're in or out of our comfort zone, or if we were being repetitive or formulaic," the group's Derek Miller said of the creative process behind the new record in press materials, adding, "The thing I'm most attracted to is the juxtaposition of happy and sad, melancholy and hope. A lot of this is about trying to hold on to a shred of optimism through sheer force of will, and I hope this music can give people some joyful energy and confidence."
---
박혜진 Park Hye Jin, Before I Die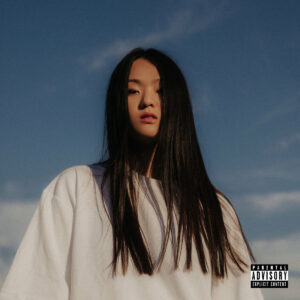 Before I Die is the debut full-length album from South Korean-born, LA-based artist 박혜진 Park Hye Jin. Out now via Ninja Tune, the LP was written, produced, and performed in its entirety by Park, and includes the previously unveiled tracks 'I Need You', 'Let's Sing Let's Dance' and 'Whatchu Doin Later'.  It follows her breakout EP How can I, which came out last year.
---
Saint Etienne, I've Been Trying to Tell You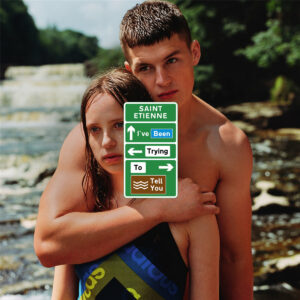 Saint Etienne have released their 10th studio album, I've Been Trying to Tell You, via Heavenly Recordings. The LP is accompanied by a short film created alongside fashion photographer and filmmaker Alasdair McLellan. The group's Bob Stanley stated in press materials, "To me it's about optimism, and the late nineties, and how memory is an unreliable narrator. Pete and Gus have done a properly amazing production job. I think it sounds gorgeous." Pete Wiggs called it "a very special sounding album," while Sarah Cracknell added, "It's the first sample driven album we've made since So Tough and it's been a really refreshing experience, such fun! It's both dreamy and atmospheric, late summer sounds."
---
Slothrust, Parallel Timeline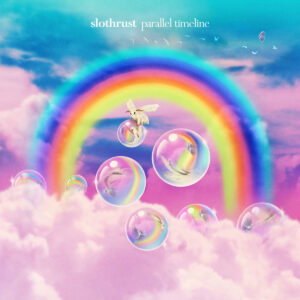 Slothrust have dropped their new album Parallel Timeline, out today via Dangerbird Records. The 10-track record was previewed by the singles 'Cranium', 'Strange Astrology', 'Once More For the Ocean', and the Lzzy Hale-featuring 'The Next Curse'. "On this record, I wanted to be even more precise with the guitar parts as opposed to creating a guitar palette, because a lot of artists, us included, have made songs that are so chock-full of guitar that distinct parts becomes a blur," band leader Leah Wellbaum explained in a statement. "I enjoy making that choice when it's right but it's the contrast of those things that I like to lean into. I strive to make the guitar sing like a human voice."
---
Other albums out today:
Baby Keem, The Melodic Blue; The Vaccines, Back In Love City; Diana Ross, Thank You; Andrew WK, God Is Partying; Matthew E. White, K Bay; We Were Promised Jetpacks, Enjoy the View; Julia Bardo, Bauhaus, L'Appartamento; Common, A Beautiful Revolution Pt. 2; J Balvin, Jose; Foy Vance, Signs of Life; Homeshake, Under The Weather; Tommy Genesis, Goldilocks.