In this segment, we showcase the most notable albums out each week. Here are the albums out on February 18, 2022:
---
Beach House, Once Twice Melody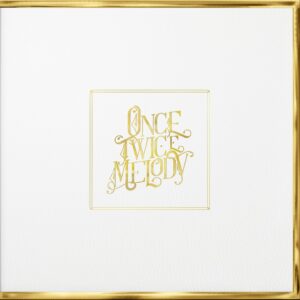 Beach House have shared the fourth and final chapter of their eighth album, Once Twice Melody. The Baltimore duo of Victoria Legrand and Alex Scally released the first four songs from the project in November, with Chapters 2 and 3 arriving in December and January respectively. The follow-up to 2018's 7 marks the first album the band produced entirely by themselves. They brought in a live string ensemble, arranged by David Campbell, for the recording, which took place at Pachyderm studio in Cannon Falls, MN, United Studio in Los Angeles, CA, and Apple Orchard Studios in Baltimore, MD. Read our review of the album here.
---
Hurray for the Riff Raff, Life on Earth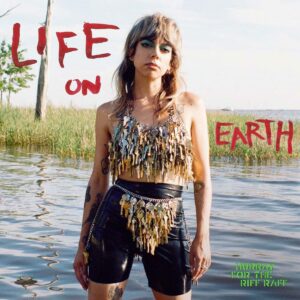 Hurray for the Riff Raff, the project of Bronx-born, New Orleans–based singer-songwriter Alynda Segarra, has returned with a new LP called Life on Earth, out now via Nonesuch. Arriving five years after the band's last album The Navigator, the record was produced by Brad Cook and includes the advance singles 'Rhododendron', 'Jupiter's Dance', and 'Pierced Arrows'. "This record was really about being like, 'It's okay that I'm a tiny piece of this huge world," Segarra said in an interview with Rolling Stone. "How the fuck did we survive everything? That's what I hope people get: this journey of, 'You're still here.'"
---
Methyl Ethel, Are You Haunted?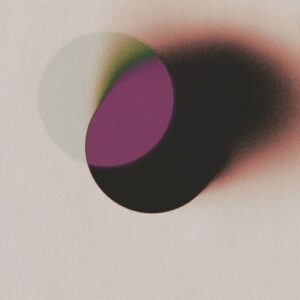 Methyl Ethel, the musical project of Western Australian artist Jake Webb, has released his latest album Are You Haunted?. Out now via his new label home, Future Classic, the 9-track LP was previewed with the singles 'Neon Cheap', 'Matters', and the Stella Donnelly collaboration 'Proof'. To make his fourth album, the follow-up to 2019's Triage, Webb returned to the studio where he recorded and wrote his first material under the moniker, which he adopted back in 2014. "A dear friend of mine recently passed away, the studio is his," he explained in press materials. "I spent many years of experimentation with him, learning so much looking over his shoulder. It feels special to continue to share the space with his ghost, I'm still learning from him."
---
Alice Glass, PREY///IV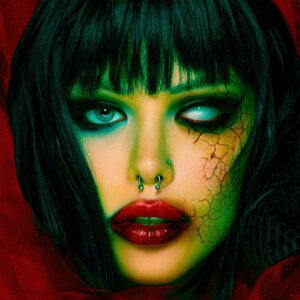 PREY///IV, the debut full-length from Alice Glass, is out now via Eating Glass Records. Previously set for release on January 28, the album was delayed by three weeks and appeared on streaming services earlier this week, a few days ahead of its scheduled release date. Recorded in collaboration with producer io Jupiter, PREY///IV deals with themes of trauma and recovery. (In 2017, Glass accused her former Crystal Castles partner Ethan Kath of physical, sexual, and psychological abuse; Kath denied the charges.) The record was preceded by the singles 'Suffer and Swallow', 'Baby Teeth', 'Fair Game', and 'Love Is Violence'.
---
Sally Shapiro, Sad Cities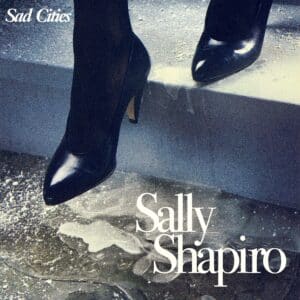 Sally Shapiro have returned with a new album called Sad Cities, out now via Italians Do It Better. The synthpop duo of Shapiro and producer Johan Agebjörn have been working on following up their third album, 2013's Somewhere Else, over the last half-decade, recording in "deep seclusion," as a press release puts it. They previewed the album with a series of singles, including 'Fading Away', About You','Christmas Escape', and 'Down This Road'. Sad Cities was mixed by Agebjörn and Johnny Jewel and features contributions from Highway Superstar, Electric Youth, and Tommy '86.
---
Various Artists, Ocean Child: Songs of Yoko Ono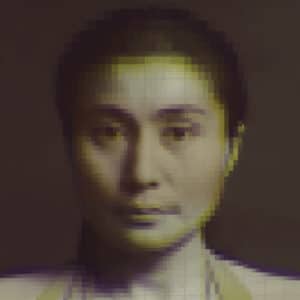 Ocean Child: Songs of Yoko Ono is a new tribute album celebrating the work of Yoko Ono, released today via Canvasback Music/Atlantic Records. Imagined and curated by Death Cab for Cutie's Ben Gibbard, the collection features 14 new versions of Ono's tracks performed by a range of artists including David Byrne and Yo La Tengo, Sharon Van Etten, Death Cab for Cutie, Deerhoof, US Girls, Japanese Breakfast, Jay Som, Stephin Merritt (of Magnetic Fields), Thao, Sudan Archives, We Are KING, and Amber Coffman. Ocean Child: Songs of Yoko Ono "was born out of both love and frustration," Gibbard said in press materials. "The 'love' part is pretty obvious; It is the seemingly bottomless well of inspiration and enjoyment Yoko Ono's music has provided me and I must assume everyone else present here on this compilation. The 'frustration' part, on the other hand, goes back decades."
---
Other albums out today:
Metronomy, Small World; Sea Power, Everything Was Forever; Big K.R.I.T., Digital Roses Don't Die; Debit, The Long Count; Josef Salvat, Islands.