In this segment, we showcase the most notable albums out each week. Here are the albums out on March 11, 2022:
---
 Jenny Hval, Classic Objects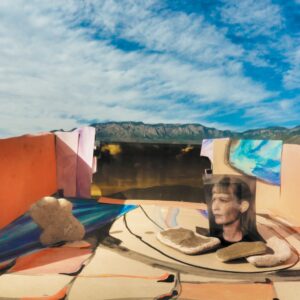 Jenny Hval has released Classic Objects, her first album for 4AD. The follow-up to 2019's The Practice of Love was preceded by the singles 'Jupiter', 'Year of Love', and 'Freedom'. Elaborating on the process of making the record in press materials, the Oslo-based artist wrote: "At the time, I was listening to devotional music, like Nusrat Fateh Ali Khan's qawwali recordings and Alice Coltrane's ashram tapes. I think somehow this listening made me permeable, like I could find ways in and out of places. Past places, like the old empty Melbourne pubs my band used to play in. Places I missed, like public spaces. And imagined, future places, impossible places. Places only dreams, hallucinations, death or art can take you. Classic Objects is a map of those places. It is interested in combining heavenly things and plain things."
---
Maia Friedman, Under the New Light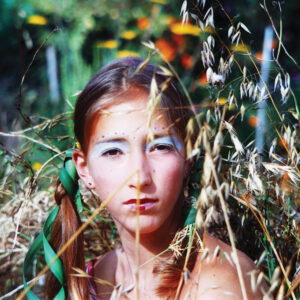 Maia Friedman, known for her work with Dirty Projectors and Coco, has issued her debut solo album, Under the New Light, via Last Gang Records. The singer-songwriter and multi-instrumentalist began working on the album four years ago, collaborating with Tom Deis and Peter Lalish, while Coco bandmate Dan Molad handled production. "I'm someone who has struggled with depression for as long as I can remember," Friedman said in our Artist Spotlight interview. "There are peaks and valleys and waves, and I think a lot of the record is sort of me talking to myself, to reassure myself that it'll all come out the other end and that there's a light at the end of the tunnel. It's me searching for that. My hope is that it will be comforting and grounding and calming and that it will provide a space of respite and almost – not escape, but sort of like a suspension from everything going around."
---
Alex Cameron, Oxy Music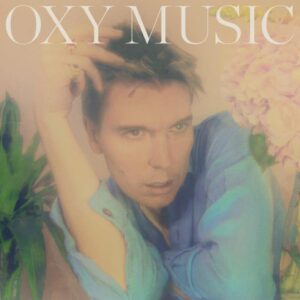 Alex Cameron is back with a new LP. It's called Oxy Music, and it's out now via Secretly Canadian. Spanning nine songs, the follow-up to 2019's Miami Memory features guest appearances from Lloyd Vines and Sleaford Mods' Jason Williamson and was previewed with the tracks 'Best Life' and 'Sara Jo'. "The album is a story, a work of fiction, mostly from the perspective of a man," Cameron explained in a statement. "Starved of meaningful purpose, confused about the state of the world, and in dire need of a reason to live. This is one of those people."
---
 Drug Church, Hygiene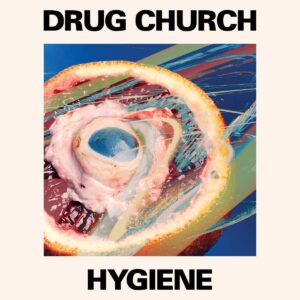 Drug Church have put out their fourth album, Hygiene, via Pure Noise Records. Following the 2018 LP Cheer and 2021's Tawny EP, the Albany and Los Angeles-based band's latest was recorded with producer/engineer Jon Markson. "I'm sure that my bandmates felt the upward momentum of Cheer and wanted to stick with that, but it's hard to say what elements from Cheer resonated with people," vocalist Patrick Kindlon told Stereogum. "This is a thing that happens to a lot of bands: they have some success, and then they misjudge on the next record what made that previous record a success. And honestly, you don't know until you fail miserably. I would think that, and I haven't discussed this with them, but I would think they wanted to write something that continued that upward lift while still being personally fulfilling enough to play every night."
---
Fly Anakin, Frank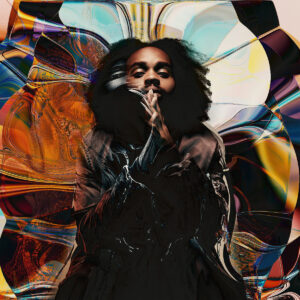 Richmond, Virginia rapper Fly Anakin has dropped his debut full-length, Frank, via Lex. The 17-track effort features guest appearances from Pink Siifu, Henny L.O., and Big Kahuna OG as well as production by Jay Versace, Madlib, Evidence, and others. Anakin previewed the LP with the tracks 'Ghost', 'Sean Price', 'No Dough', and 'Black Be the Source'. Frank follows Anakin's self-produced 2021 EP Pixotes as well as his recent collaborations with Pink Siifu: 2020's FlySiifu's and 2021's Smokebreak EP. "I used to give myself 30 days to make a project and, if it was good, just put that shit out," Anakin told Pitchfork. "That's how I got my chops up. But Frank needed to be respected."
---
Kee Avil, Crease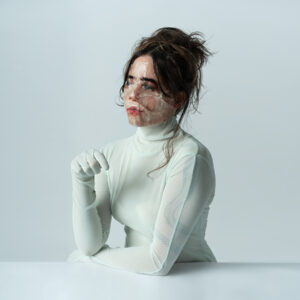 Crease is the debut LP by Kee Avil, the project of Montréal producer and guitarist Vicky Mettler. The album, which draws influence from the likes of Scott Walker, Fionna Apple, early PJ Harvey, and Pan Daijing, was produced over a period of three years, without any particular narrative in mind. "Each [song] represents a certain moment in time, an emotion, exercise or spontaneous idea that creates its own world," Mettler explained in press materials. "Each of these worlds was built without consideration for the other. It felt impossible to me, once I would enter the atmosphere of a song, to try to start another until that idea was finished. Once assembled, the album presents a narrative as the songs want it told."
---
Widowspeak, The Jacket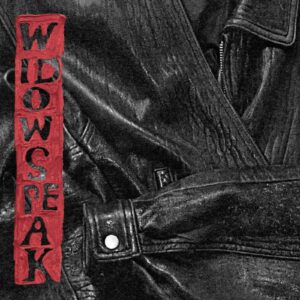 Widowspeak have returned with their sixth studio album, The Jacket. The follow-up to 2020's Plum is out now via Captured Tracks and includes the previously shared singles 'While You Wait', 'Everything Is Simple', and the title track. "One big theme of this album is that people, and their motivations, are complex: there's no one side of the story, no singular way to be, and it's hard to fully know someone," the duo explained in a statement. "In a band, you're intertwined with others and necessarily trusting in that shared experience, but that perspective is also sort of a foil for examining other relationships and connections, jobs and endeavors, and thinking about what it means to have dreams for the future in any context."
---
The Districts, Great American Painting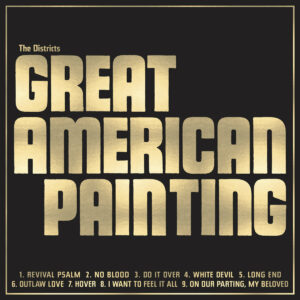 The Districts have a new album out via Fat Possum titled Great American Painting. The follow-up to 2020's You Know I'm Not Going Anywhere was produced by Joe Chiccarelli and recorded at Sunset Sound in LA. "The last album almost felt like a recording project of my own rather than a band affair, so from the start the goal was to focus on what's always worked well with us: an element of simplicity that's still very powerful, with a lot of visceral rock-and-roll energy to it," vocalist and guitarist Rob Grote said in a press release. "We usually love to just keep making everything louder, but this time there was a lot more attention paid to carving out space within the songs to really showcase each instrument,"
---
Other albums out today:
GHOST, IMPERA; Benny the Butcher, Tana Talk 4; Maneka, Dark Matters; The Boo Radleys, Keep On With Falling; BODEGA, Broken Equipment; Wednesday, Mowing the Leaves Instead of Piling 'Em Up; Loop, Sonancy; Rex Orange Country, WHO CARES?; Ho99o9, SKIN; Young Guv, GUV III.